For nearly 15 years, Reviewed.com has tested thousands of products all to help consumers buy, use, and understand electronics, appliances, and now cars. This week we tested a lot of Editor's Choice products, including some banging Monster headphones and a magnetic induction cooktop. We also compared the only two OLED TVs in the U.S. market, which happen to be the two best televisions we've ever tested.
Clash Of The OLED TV Titans
We really don't get tired of talking about OLED technology. It's not only one of the most exciting developments in the TV market, but may well revolutionize display technology as we know it. In the U.S., OLED tech begins and ends with LG and Samsung—purveyors of the only two OLED TVs available. We've had the great fortune of testing both the LG 55EA9800 and the Samsung KN55S9C, and the evidence is clear: While very expensive, they are the two best TVs we've ever tested.
But consumers want to know: What's the difference? We put together a video to help you answer that question. And the gist is, while the Samsung offers a slight advantage in color reproduction (and is currently about $1,000 cheaper), the overall superiority of the two TVs puts them on a plane far above the rest of the industry. Either model is sure to make owners happy.
Monster iSport Victory Headphones Review
The Monster iSport Victory headphones are intended for exercise—they're lightweight, compact, tangle-resistant, and very difficult to tug loose. They also include a three-button remote (volume up, volume down, and pause/play). The build feels a bit chintzy, especially for the $169.95 MSRP, but you're sure to enjoy a vigorous, squat-thrusting bass response—which may or may not be your thing. Furthermore, the sound profile is distortion-free, and the passive noise isolation is among the best we've tested. For these reasons, the Monster iSport Victory headphones were a clear choice for our Editor's Choice award.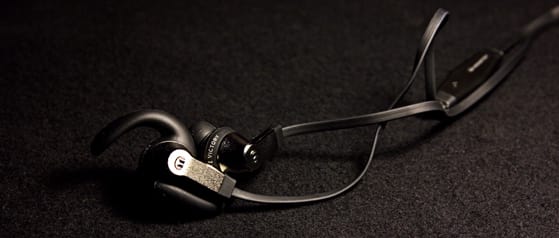 Electrolux EW36IC60LS 36-Inch Induction Cooktop Review
Magnetic induction is another nascent technology of which we can't seem to get enough. If you're in the dark about induction cooktops, here's how they work: A magnetic field produced by a flow of electricity excites the metal in the cooking vessel, creating heat. So instead of the heat being inefficiently transferred to a vessel—as with gas and electric stovetops—the vessel itself generates the heat. This allows for optimal temperature control in a cooking experience that is both safe and efficient.
Now, the Electrolux EW36IC60LS (MSRP $2,199.00) is not cheap, but it's among the best cooktops we've ever tested. It's beautifully designed, and performs like a maestro. For example, we were able to boil six cups of water in less than two minutes, and reach a Venusian 856ºF from the front left cooking zone. But even if the EW36IC60LS is out of your price range, keep an eye on induction technology. We certainly hope it's here to stay.
Frigidaire Professional FPHS2399PF Refrigerator Review
Another Editor's Choice winner, the Frigidaire Professional FPHS2399PF (MSRP $1,699) is a decently priced side-by-side fridge that skips the bells and whistles in favor of performance and functionality. The crisper drawers offered exceptional moisture retention, and both the fridge and freezer showed remarkable temperature consistency over time. It's also highly efficient in its energy use.
Our complaints were few but still worthy of note. For example, the temperature gauges in both the fridge and freezer were a few degrees short of our own thermometer readings. For all its practical benefits, though, this Frigidaire truly deserves its "professional" title.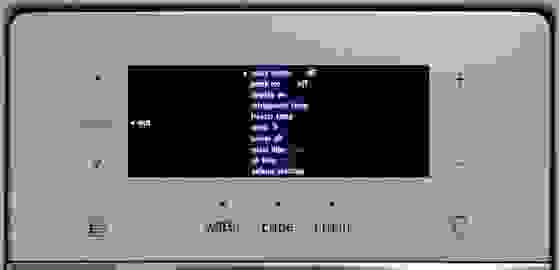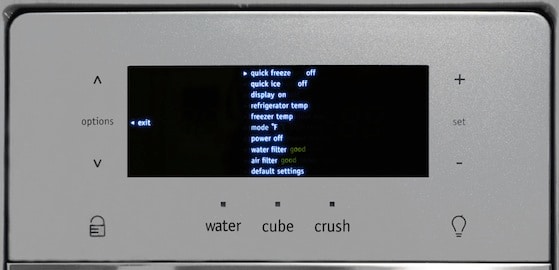 Asus Transformer Book T100 Laptop Review
The Asus Transformer Book T100 (MSRP $399.00) sounds like a passel of inscrutable sci-fi terminology, but the complexity of its name belies a simpler product that is pleasingly affordable. This laptop-tablet hybrid did not score very well on our tests, but its compact nature and super low cost make it a decent option for low-budget consumers.
We should be clear: It's not very fast, the battery life is paltry, the keyboard is cramped, and it feels kind of cheap. But we still like it. Why? Because it costs $400! If you're looking for a cheap laptop for little more than Facebooking, Netflixing, and word processing, this is about as good a deal you'll get.
Our editors review and recommend products to help you buy the stuff you need. If you make a purchase by clicking one of our links, we may earn a small share of the revenue. Our picks and opinions are independent from any business incentives.