For nearly 15 years, Reviewed.com has tested thousands of products, all to help consumers buy, use, and understand electronics, appliances, and now cars. This week we tested Samsung's latest Galaxy Note tablet, a new pocket-friendly Canon PowerShot, and more. We also published a slew of interesting features and revealed our 2013 Holiday Deal Guide.
Samsung Galaxy Note 10.1 Tablet Review
We've unboxed it, played with it, and put it through its paces in the lab. Now the verdict is in: This year's Galaxy Note 10.1 (MSRP $549) is Samsung's best tablet yet.
Not only has the 10.1 dramatically improved upon the style of previous Samsung tabs with a new faux-leather back that enhances grip, but it also boasts some of the best color performance we've seen from any tablet—iOS, Windows, and Android included. Computing performance and battery life were also top-notch. While we weren't huge on the high price or Samsung's proprietary TouchWiz Android skin, it's hard to argue with the user experience the latest Note 10.1 provides.

Canon PowerShot S120 Digital Camera Review
The PowerShot S120 (MSRP $449.99) is the latest edition to Canon's family of prosumer compact cameras. This year, Canon has smartly improved the control scheme with larger, more prominently domed buttons. Still, the camera is slim enough to quickly conceal and shoot with one hand.
While priced as a midrange point-and-shoot, the S120 performs as well as some of the best point-and-shoots on the market thanks to its bright zoom lens and relatively large sensor. Video sharpness was the only real disappointment, but the ability to shoot in 1080/60p is a great addition to the line. For a more than reasonable price, you can expect solid image quality and surprisingly good handling from the king of ultracompacts.
BenQ XL2420TE Gaming Monitor Review
As a gaming display, the BenQ XL2420TE 24-inch LCD monitor (MSRP $397) is certainly a niche product. From the perfect pixel mapping and automatically synced refresh rates to the modifiable stand and S. Switch control accessory, the XL2420TE is geared entirely toward gaming.
However, its core performance results—such as color and contrast ratio—did nothing to wow us, bringing down the display's overall score. But even this is outside the purview of the XL2420TE; if the game you're playing is beautiful, it will look beautiful on the XL2420TE, and if it's old and pixelated, this BenQ won't improve it.
2013 Holiday Deals Guide
Here at Reviewed.com, we're all about helping consumers sift through confusing marketing jargon so they can find the right products for the right reasons.
This year, in anticipation for the holiday shopping season, we've put together a one-stop Holiday Deals Guide for what we believe are the best deals on cameras, tablets, TVs, dishwashers, coffee makers, and other consumers products. Our list compiles offers from Home Depot, Walmart, Amazon, Sears, Target, and all the other big names in retail.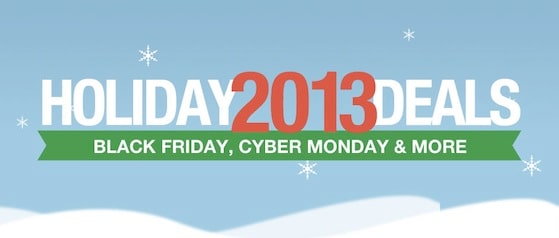 Features Roundup
10 GoPro Videos You Wish You Shot
The consumer camcorder market has been going through a real rough patch, mainly due to the ever-improving quality of smartphone cameras. But one company is somehow forging ahead. The GoPro HD Hero 3 and its derivatives have been some of the best-selling cameras of any kind at Amazon.com for some time now, thanks to their combination of compact size, wearable design, and solid image quality.
With this technology, daredevils and thrill-seekers have dazzled the YouTube generation with videos of death-defying stunts and previously impossible-to-obtain shooting angles. Here, we compile 10 of the wild and craziest for your viewing pleasure.
Video: Easy DIY No-Cut Rustic Coffee Table
Every Wednesday we promote the best in DIY culture and ingenuity with our #DIYwednesday hashtag. (Follow us @reviewedhome for all the best projects!)
This week, not content to merely bring you the coolest handicrafts from across the web, we took the next step and did our own project: a coffee table based on Ana White's brilliant Rustic X Coffee Table design. We filmed the entire process, and provided instructions so you can follow along at home. Not bad for a total investment of less than $100!
The 10 Coolest Kitchen Gadgets You Don't Own
What exactly is a Pizzazz Pizza Oven? Who the heck has heard of a La Cloche Dome Baker? And why would you name your sous-vide instrument the "DorkFood DSV"?
Chances are, you've never even heard of these products, let alone seen them in action. But each of these 10 small appliances has a rabid cult following, each for a very good reason. While they're little-known, these are some of the coolest, best kitchen gadgets you can buy.
Making it Last: Top Tips for Better Food Photography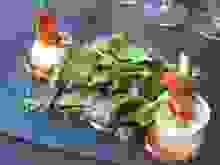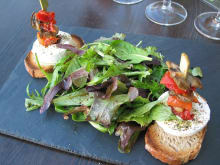 Much to the chagrin of many Instagram users, snapping photos of food is frighteningly popular. (Do you really need to see what your aunt made for dinner last night? We sure don't.) Many of the rushed shots populating your Facebook feed are embarrassments to the legitimate, supremely difficult craft of food photography.
In anticipation of the slew of images likely to bombard your social media feeds this Thanksgiving, we put together a thorough, in-depth list of tips for optimizing and improving your food photography. They should be of use regardless of whether you're shooting an iPhone or a Nikon D4, so go ahead and dig in.
Two Countries, One Bird: Thanksgiving in North America
No one gives yearly thanks quite like the denizens of America and Canada. While several other countries around the world celebrate Thanksgiving Days, only the residents of English-speaking North America make such a big, gluttonous deal about it.
But what exactly are the differences between the two countries' harvest celebrations? What makes Thanksgiving in New England unlike Thanksgiving in, say, Quebec? With great reverence for our friends up north, we pored through the data to find out what makes these two great autumnal holidays unique.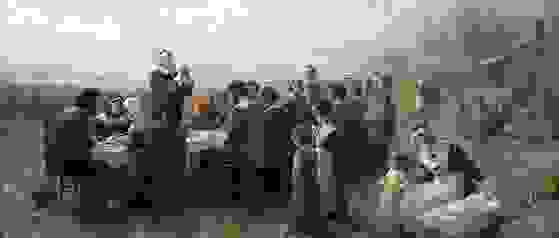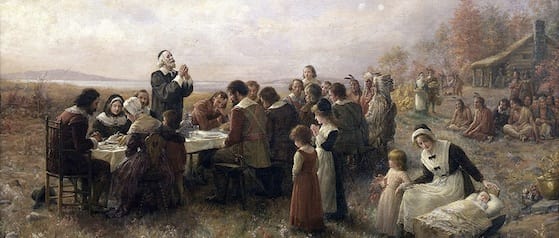 Our editors review and recommend products to help you buy the stuff you need. If you make a purchase by clicking one of our links, we may earn a small share of the revenue. Our picks and opinions are independent from any business incentives.