For nearly 15 years, Reviewed.com has tested thousands of products, all to help consumers buy, use, and understand electronics, appliances, and now cars. This week we tested Sony's most recent Handycam, a mid-range smart TV from Samsung, a low-cost Frigidaire washing machine, and a high-end Sony point-and-shoot camera. But the biggest news by far was the publication of our annual Best of Year awards, highlighting more than 100 of 2013's best products.
2013 Best of Year Awards Announced
With the holiday season quickly approaching, you can look to our Best of Year awards as the perfect one-stop shopping guide. To create our annual showcase of the top-tested consumer tech, we've sifted through our hundreds of in-depth reviews and narrowed the field of contenders down to 101 worthy winners. The list of cameras, tablets, TVs, dishwashers, cars, headphones, washing machines, and others is far too extensive to detail here, so head over to our Best of Year page for a complete guide.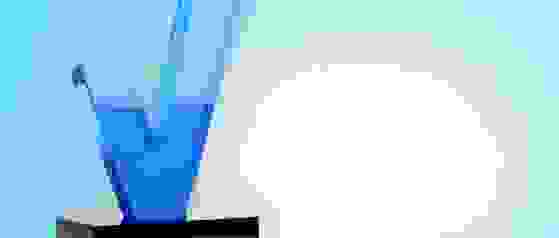 Sony CyberShot HX50V Digital Camera Review
Sony's CyberShot HX50V (MSRP $449.99) is a high-performance camera that manages to pack a lot of firepower into a relatively small form-factor. You won't be able to fit it into your skinny jeans, but its 30x zoom and 20.4-megapixel sensor should leave you too busy shooting to care.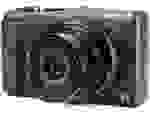 As a mid-range point-and-shoot, the HX50V's features are geared strictly toward image capture, but the inclusion of NFC (near-field communications) and instant sharing is certainly a plus. The camera suffered slightly in our color accuracy test, but the extended zoom, reasonable price, and otherwise solid performance were more than enough to earn the HX50V both our Editor's Choice award and a runner-up award for Best Mid-Range Point-and-Shoot of 2013.
Sony Handycam HDR-PJ790V Review
The Sony Handycam HDR-PJ790V (MSRP $1,599.00) is a seriously pricey camcorder, especially considering the number of low-cost, video-capable DSLR cameras already on the market. But it has some features your average stills shooter can't match, such as a built-in projector and 96 gigabytes of internal memory.


But the truth is, the HDR-PJ790V isn't much of an upgrade from last year's competing camcorders; it has the same performance capabilities as 2012's HDR-CX760V and HDR-PJ710V Handycams. The PJ790V is certainly a solid, high-end camcorder, but with so much competition in the dwindling camcorder space, it's not exactly breathtaking.
Samsung UN32F5500 LED TV Review
Smart TVs need not be expensive, and the Samsung UN32F5500 (MSRP $579.99) is proof. If you're in the market for solid picture quality with an award-winning Smart TV platform, this is a good investment.
Our tests showed mostly average image performance—with some blurring, artifacting, light-bleeding, and flickering—but the appeal of the UN32F5500 is its mid-range balance of cost, performance, and smart functionality. Really though, if you're not in the market for a Smart TV, look to some of the 32-inch displays offered by Panasonic, Sony, and Insignia. These are definitely better choices if you already have another way to get your Netflix fix.


Frigidaire FFFW5100PW Washing Machine Review
The Frigidaire FFFW5100PW (MSRP $899) is an exercise in minimalism: It lacks some of the most common features found on rival washers—such as a Whites or Quick Cycle—and its cleaning performance is average at best. But you don't need record-breaking performance to get value out of a washing machine. The FFFW5100PW is both affordable and highly efficient, making it a decent option for cost-conscious consumers.
Don't Clean Your Jeans: The Smart Way to Care for Denim
Jeans used to be strictly blue collar, but these days they're just as often an emblem of high fashion. But despite denim's elevated status in the world of high fashion, many people still care for their blues with callous disregard. The best example is how frequently folks put their denim through washing machines and dryers. Big mistake.
These machines may be the easiest way to clean and dry your precious Levi's, but over time they'll shrink, fade, and wear through. To help you avoid such a disastrous fate, we put together a list of options for cleaning your jeans more conscientiously.


7 Fridges That Put Yours to Shame
We've already looked at some of the exciting innovations in dishwashers and toasters. This week, we turned our attention to the refrigerator—arguably the most important of home appliances. From fridges with hot water taps and web connectivity, to built-in cameras and wine coolers, we took a look at seven iceboxes with cutting-edge designs. While some are prototypes or only available in Europe, together these fridges represent the most exciting developments in a criminally overlooked market.
Our editors review and recommend products to help you buy the stuff you need. If you make a purchase by clicking one of our links, we may earn a small share of the revenue. Our picks and opinions are independent from any business incentives.