Reviewed
What Are Ready-to-Assemble Cabinets?
Think of them as college-level Legos.

Credit:
If you're building or remodeling your kitchen, the cabinetry is one of the most important—and expensive—aspects to consider. Aside from storing all your cutlery, silverware, and cookware, cabinets are where your kitchen writes its design statement.
The most comprehensive way of getting the cabinetry fitted and installed is to get it custom made. But for those who want to save time and money, ready-to-assemble cabinets (RTA)—also called stock cabinets—are a better solution. These are pre-manufactured and mass-produced cabinets that you can find at retailers like Home Depot or Lowe's.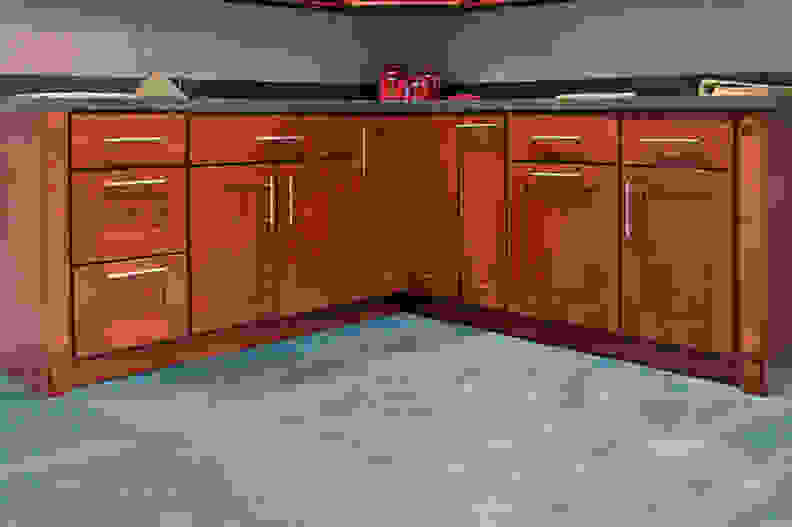 At Design and Construction Week in Las Vegas, we visited two manufacturers—one of RTA cabinets, one of custom cabinetry—to let each make its case for which kind of cabinets will work best in your kitchen.
First up was JSI Cabinetry, a manufacturer who specializes in solid wood RTA cabinetry.
JSI's representative told us that a customer can get a cabinet set fully installed in as little as a week. Unlike many other RTA cabinet manufacturers, JSI it ships its cabinets pre-made, though you can order them unassembled.
JSI's kitchen sets cost between $3,000 to $5,000, which is lower than the $7,000 to $10,000 you could be spending if you choose to go custom. Alternatively, DIY buyers with more time than money can also get unassembled cabinets from Home Depot, Ikea, or Lowe's for around $100-$300 each, and put them together themselves. Those cabinets may not be made of solid wood.
The one big drawback of RTA cabinets is the lack of flexibility. Although JSI has a large selection to choose from, a buyer is still limited by that selection. If there's a style, color, or type of wood the manufacturer doesn't have, then the consumer has to shop elsewhere. Additionally, RTAs can't accommodate for non-standard fits, such as a room with a slanted roof.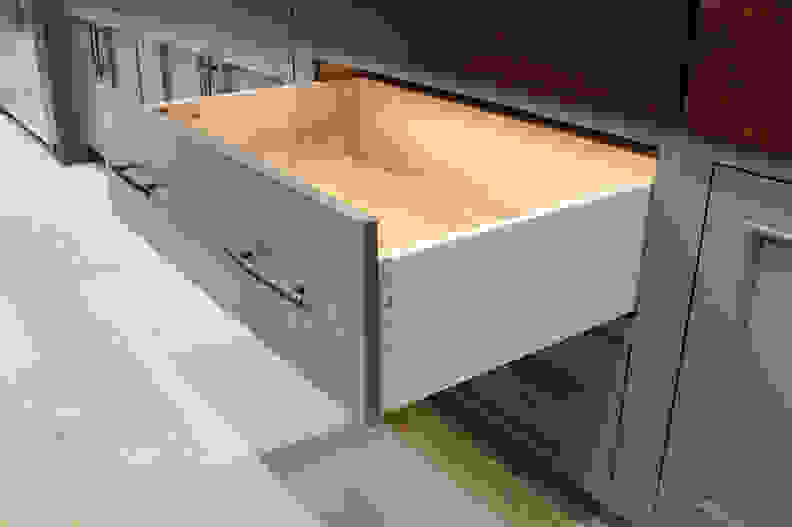 We also paid a visit to Bertch, a custom cabinet manufacturer. A Bertch representative told us that RTAs will always have the advantage when it comes to cost and turn-around time. The least amount of money you could spend on a cabinet set from Bertch would be between $5,000 to $7,000, and it would take around four weeks from the day you place your order to when the cabinets are fully assembled and installed.
However, we were warned that the price difference leads to a difference in quality. Bertch's representative told us that the company can vouch that all of its cabinets, both the doors and the boxes themselves, are made of solid pieces of wood. Some RTA manufacturers cut costs by using plywood or particle board. Bertch's cabinets also fit together using carefully-cut, interlocking wood pieces, and warned that many RTA cabinets are held together using nails, dowels, or staples.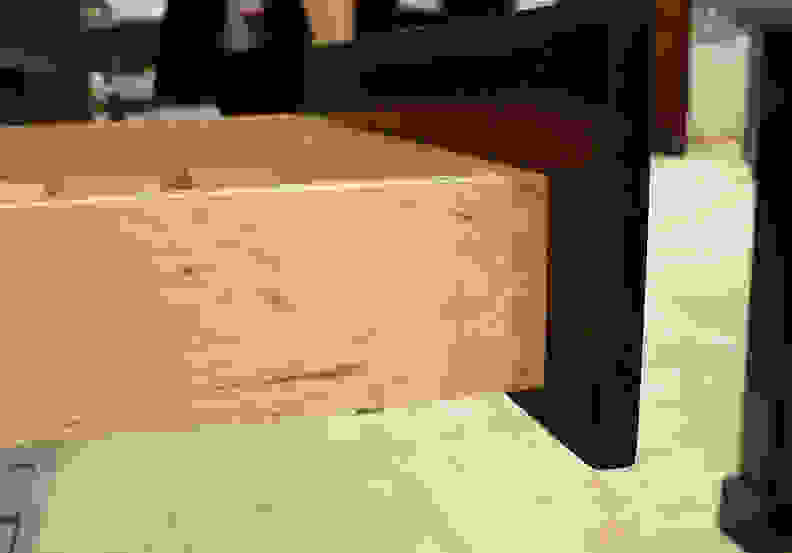 The takeaway is that good RTA cabinets cost less because they're not custom made, and the companies that build them don't have to create a custom design for every order. Less expensive RTA cabinets, however, often cost less because they can use less expensive materials and save on labor by enlisting you to build them.
When deciding whether to go RTA or custom, it's important to know what you're getting into and what you're paying for. Short-term savings may lead to frustration when you're assembling your own cabinets, and you may even encounter added expenses if your sub-par cabinets fail prematurely.