Gift Guides
28 pieces of sickening merch from your favorite 'RuPaul's Drag Race' queens
You've watched the show, now's the time to support the dolls off screen.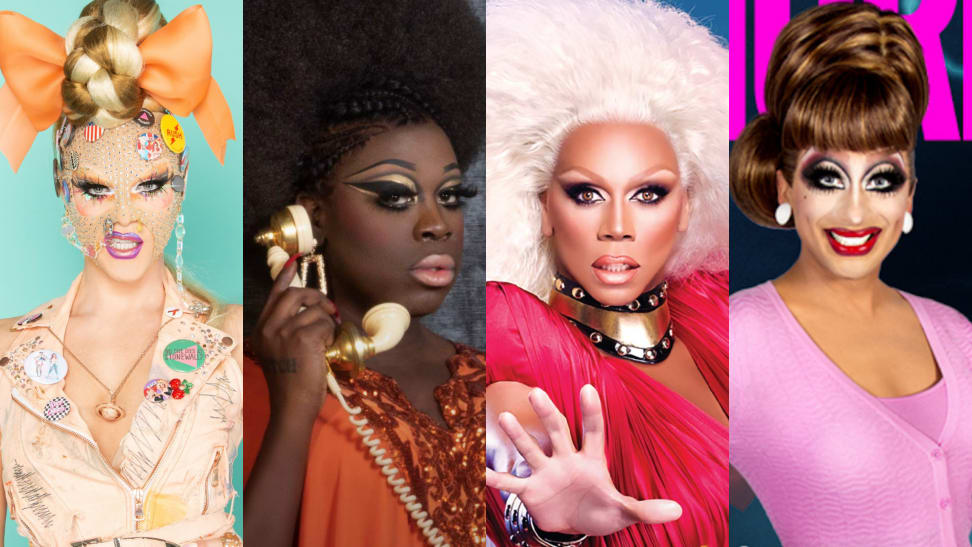 Credit: Suck Less Face & Body / Producer Entertainment Group & OUTtv / Dey Street Books / Wolfe Video
It's taken a little over a decade, but RuPaul's Drag Race is a bonafide global phenomenon. The Emmy-winning series has 13 regular seasons under its belt in the states, as well as spin-offs in the UK, Spain, Canada, Thailand, and Australia. To date there have also been five All-Stars seasons in the U.S., a Vegas revue, a Secret Celebrity spin-off, and absolutely massive yearly fan conventions in New York and LA—and that's not even including all the global competitions and spin-offs due to be announced any minute now.
But while you may have watched Drag Race over and over, you can't call yourself a real fan until you've forked some cold hard cash over to your favorite queens. While you could throw dollars during a live event or pick up some pre-show meet-and-greet tickets when your favorites come through your town, you could also pick up some of the creative and excellent merch (or even a video!) produced by the dolls.
We're talking T-shirts and hoodies, of course, but also fans, shoes, hats, paper dolls, books, comedy specials, and more. We've curated a list of some of our faves below, so grab some of your "dollahs" and help support the girls.
Streaming, Video, and Music
1. A Cameo from your favorite queen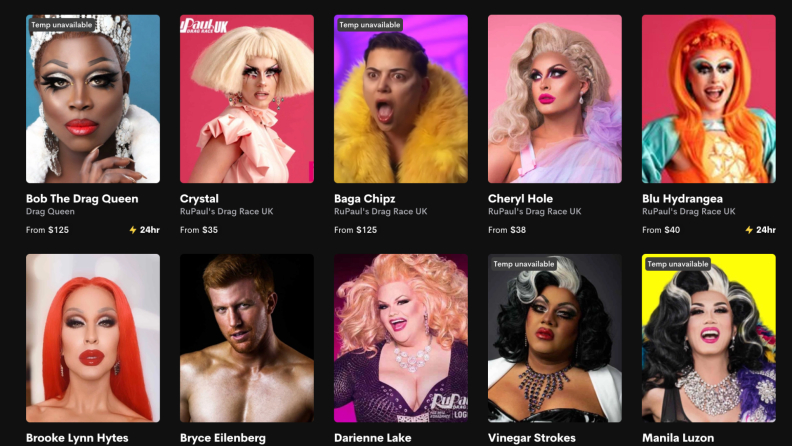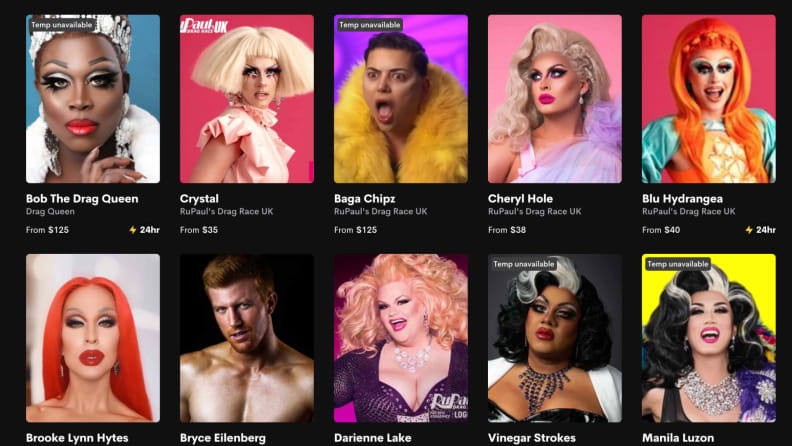 At this point, it's practically de rigueur for your favorite reality stars to be on Cameo, and thankfully Ru girls are no exception. Dozens of them are on Cameo, including We're Here stars Shangela, Eureka O'Hara, and Bob The Drag Queen; and Trinity The Tuck.
For just $40 Tina Burner could tell you all about the mean girls, or Pose actor and Drag Race All-Star Jiggly Caliente could wish you happy birthday. Ten bucks more gets you a presumably wacko message from Tammie Brown, or you could branch out and opt for a message from Pit Crew member Bryce Eilenberg.
Other options we think are worth the money include frequent Drag Race judge Carson Kressley, Down Under contestant Anita Wigl'it, and controversial UK diva Ginny Lemon.
2. A subscription to Paramount+ to re-watch classic seasons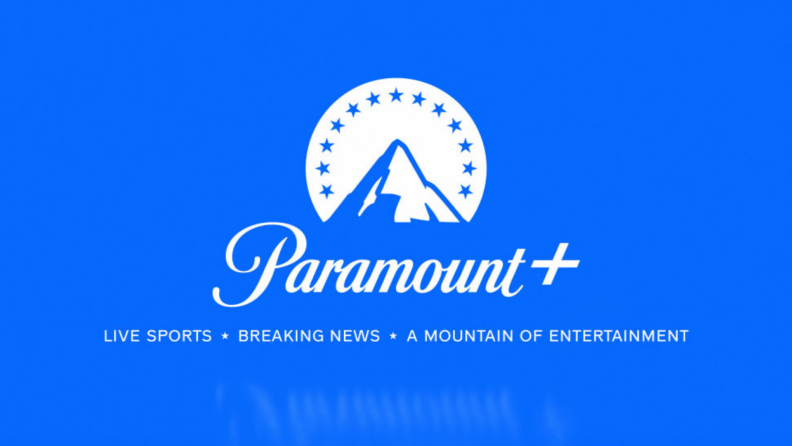 For years, it was hard to figure out where to consistently watch seasons of Drag Race. Some were available for purchase on Amazon, but not all. Some were available to stream for Prime members, but not all the time. You could buy seasons on iTunes, but that can get a little expensive over time as the show continues to churn out episodes.
Now, though, there's one place to get the first 10 seasons of the original show, plus four seasons of All-Stars, including the one currently airing: Paramoun+. For $5.99 a month, you can stream all the Drag Race you can possibly handle with minimal commercial interruption.
Sign up for Paramount+ for $5.99 a month
3. Wow Presents Plus for international viewing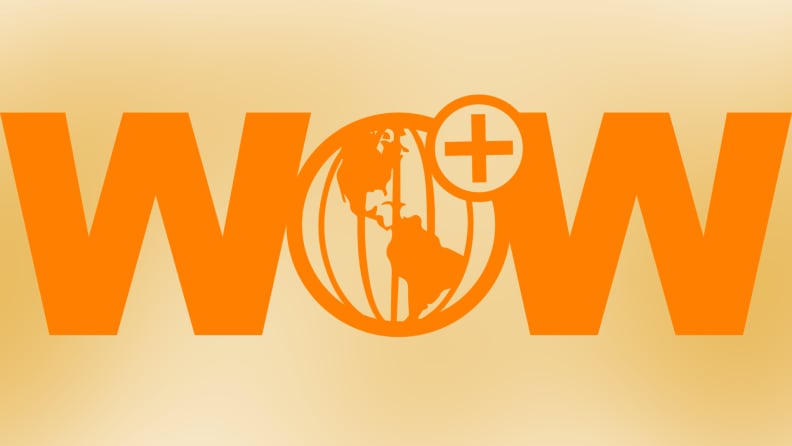 Like Drag Race but haven't gotten into the international iterations yet? You're missing half the story, and, frankly, quite a lot of exceptional drag. Wow Presents Plus has every episode of the Drag Race U.K. and Drag Race Down Under (featuring RuPaul and Michelle Visage as full-time host and judge, respectively), plus Canada's Drag Race, Drag Race Holland, Drag Race Thailand, and Drag Race Espana.
There's also other amazing Drag Race-related content, like UNHhhh, starring Trixie Mattel and Katya, and episode after episode of Raja and Raven's Fashion Photo RuView.
Subscribe to WOW Presents Plus for $4.99 a month
4. A behind-the-scenes look at RuPaul's Las Vegas Revue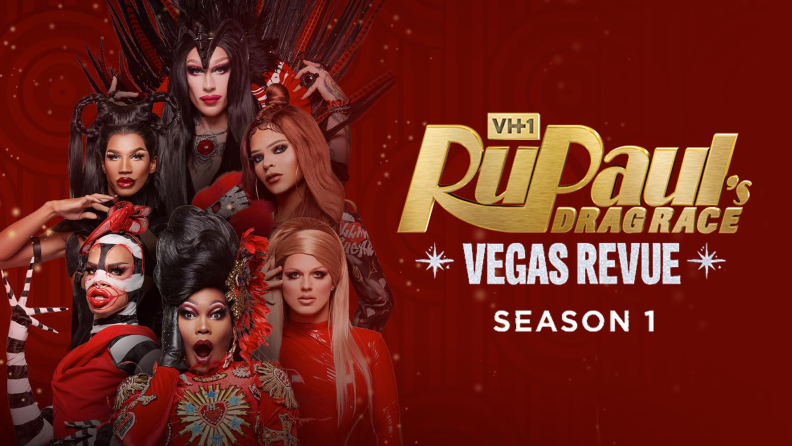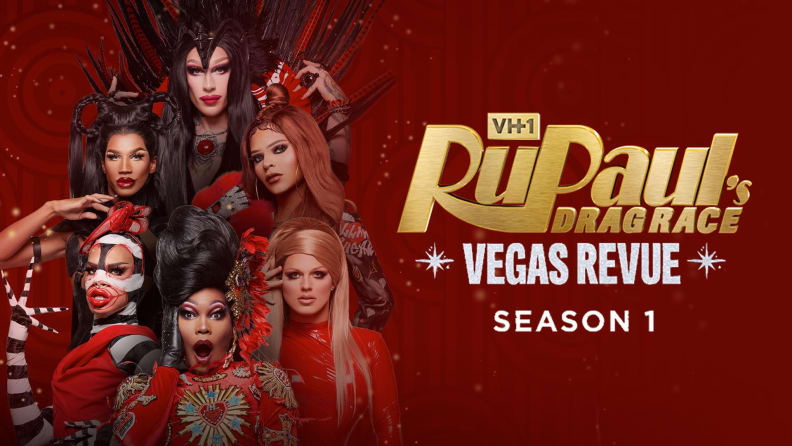 Pre-pandemic, a group of Ru girls—Vanessa "Vanjie" Mateo, Kameron Michaels, Derrick Barry, Naomi Smalls, Asia O'Hara, and Yvie Oddly—were tearing up the Vegas strip as part of the Drag Race-sanctioned live show, RuPaul's Las Vegas Revue. Because everything must be filmed, that production was also turned into a reality show, also called RuPaul's Las Vegas Revue. There's drama, romance, and catchy musical numbers—and you can watch it all on Amazon.
Get season one of RuPaul's Las Vegas Revue from Amazon for $10.99
5. Hurricane Bianca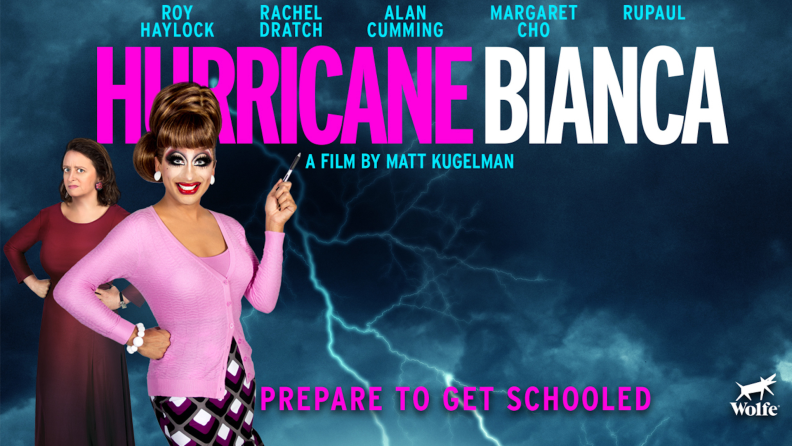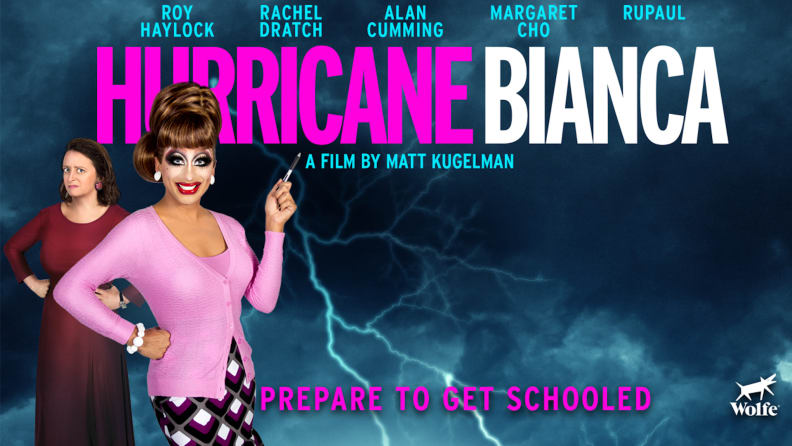 Love Bianca Del Rio? Check out Hurricane Bianca, which stars the drag icon as "Richard," a teacher fired for being gay who seeks revenge as his drag alter ego. Alan Cumming and Rachel Dratch co-star alongside Alyssa Edwards, Willam, and Margaret Cho.
Get Hurricane Bianca from Amazon for $14.99
6. Peppermint's A Girl Like Me EP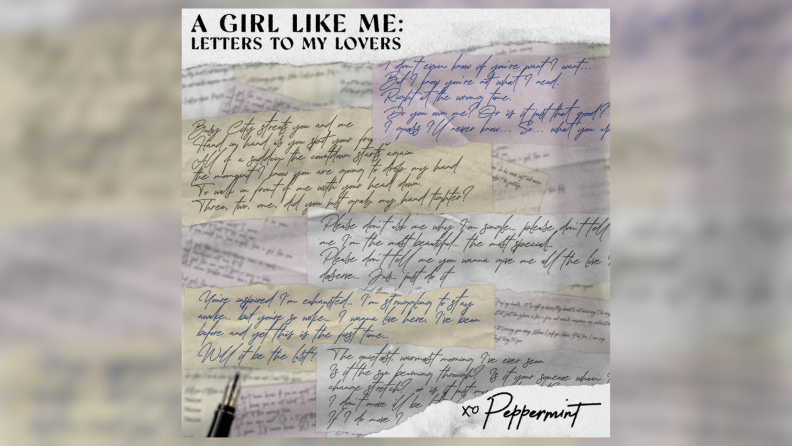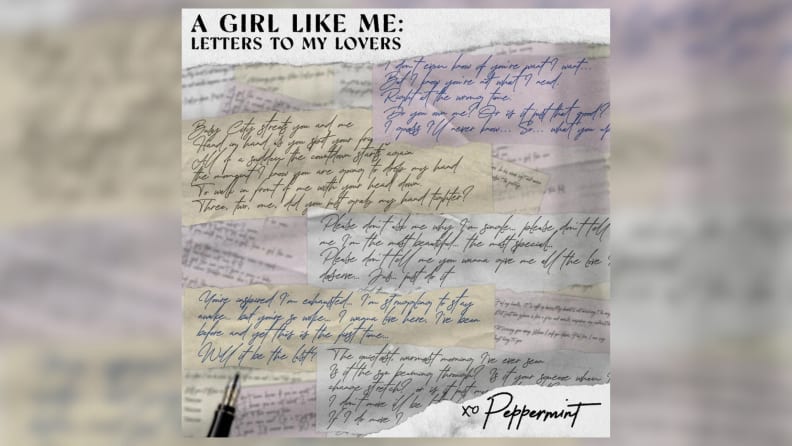 A lot of Drag Race queens have released albums, but Peppermint's A Girl Like Me has an extra personal touch. As Peppermint told Entertainment Tonight, the record focuses on her life as a Black trans woman, and "allows space for people to hear what it's like to be a trans woman and what we go through and to see maybe we're more alike than one may assume."
Get A Girl Like Me from Apple Music for $9.99
7. RuPaul's Secret Celebrity Drag Race
The "secret" gimmick might have seemed hacky when it aired, but you have to admit there's still something a little fun about watching minor celebrities get up in drag, especially when they're coached by some of your Drag Race faves. Season one of this show features comedians like Jermaine Fowler and Phoebe Robinson, singers like Vanessa Williams and Hayley Kiyoko, and former Drag Race judges like Loni Love and Nico Tortorella.
Get RuPaul's Secret Celebrity Drag Race from Amazon for $10.99
8. But I'm A Cheerleader: Director's Cut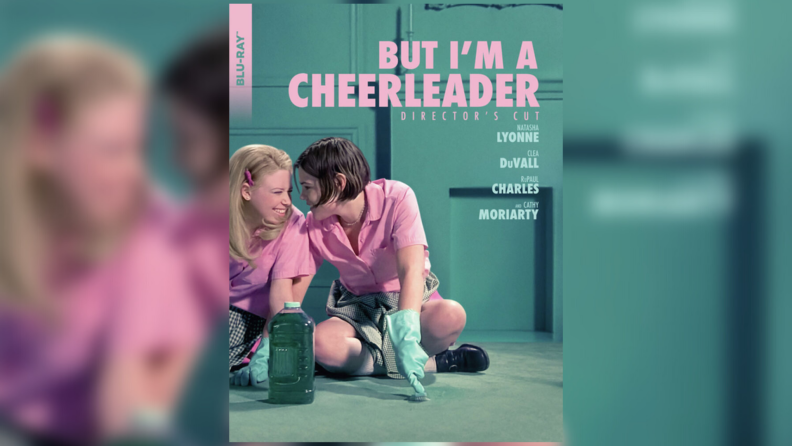 The much-beloved But I'm A Cheerleader has gotten a deluxe reissue this summer, complete with a director's cut and an always enjoyably wry performance from RuPaul as gay conversion counselor Mike. Natasha Lyonne and Clea Duvall are a joy in this movie, and it's a must for any queer film aficionado.
Get But I'm A Cheerleader: Director's Cut from Amazon for $17.99
9. Bob The Drag Queen: Live At Caroline's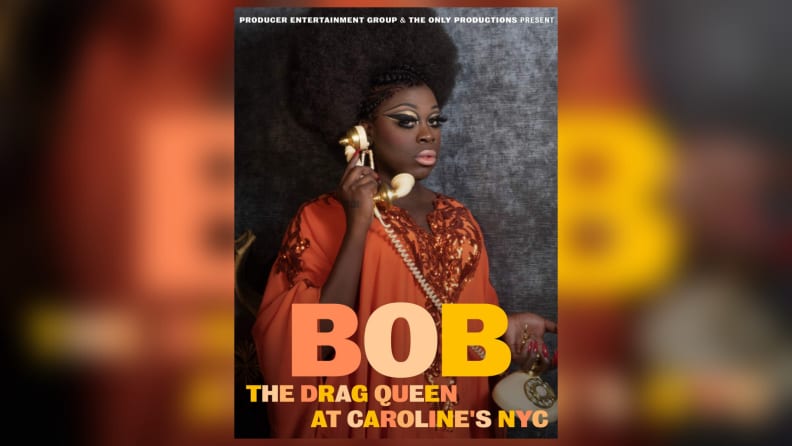 Bob The Drag Queen won fans over in Drag Race season 8 with her wit and style, ultimately nabbing the crown, scepter, and $100,000. Since the win, she's also released two stand-up specials. Her most recent, Bob The Drag Queen: Live At Caroline's, came out last year and features the queen in full drag telling jokes about life, family, and race. It's well worth a $2.99 rental on Amazon, or even a $9.99 purchase.
Get Bob The Drag Queen: Live At Caroline's from Amazon starting at $2.99
10. A MasterClass from RuPaul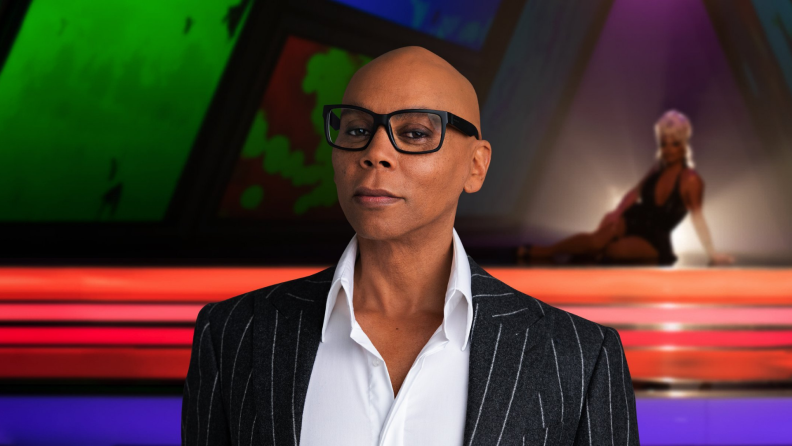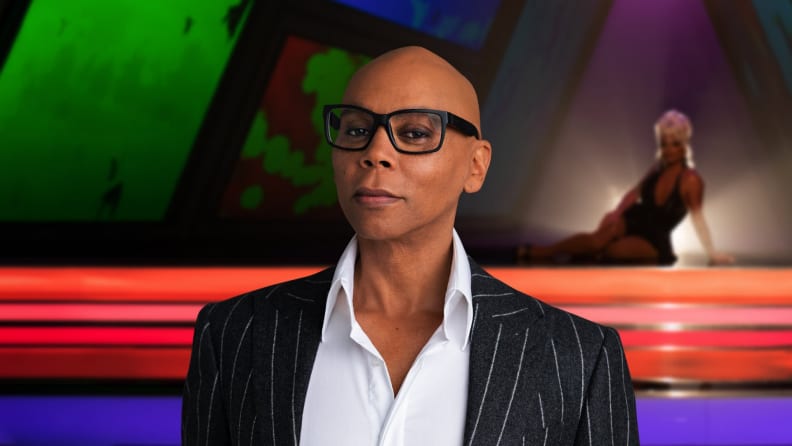 The Drag Race host has spun those yarns of wisdom oft featured on the show into his own MasterClass on self-expression and authenticity. Lessons include "cultivating your tribe" and "cultural lighthouses for the soul," and the course itself is included with an annual MasterClass subscription, which also gets you access to dozens of other classes from people like Annie Liebovitz, Questlove, and David Sedaris.
Sign up for MasterClass for $15 a month, or $180 a year
Apparel
11. A foxy coverup from Symone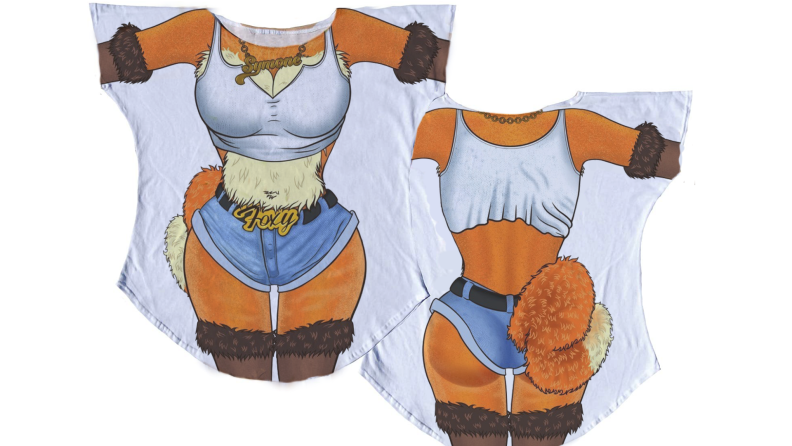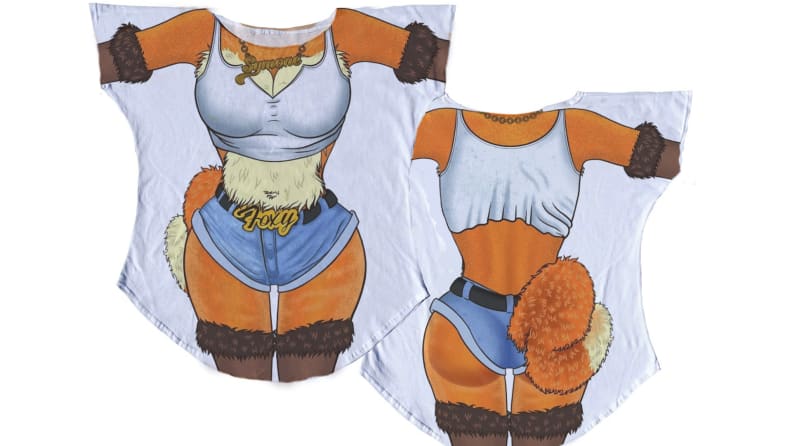 Gigi Goode's sister from the House of Avalon, Symone, stole fans' hearts and minds and walked away with the season 13 Drag Race crown. She also made some of the best merch available during the season, including an adorable Sweet Toof necklace. If you're just kicking around the house and want to look like a real fox, though, you're going to want to pick up her "Foxy Lady" coverup, which references her absolutely incredible furry fox runway look.
Get Symone's Foxy Lady coverup from My Best Judy Merch for $45
12. Condragulations T-shirt
RuPaul's got dozens of items of official merchandise for sale on the World of Wonder site, both for her own brand and for Drag Race. Fans of the show can pick up a shade button, Werk neon lamp, or even a RuPeter badge from Drag Race UK. We're partial to this Condragulations shirt, which combines the design of a plastic grocery store bag with the positive messaging so often delivered by RuPaul.
Get the Condragulations shirt from World of Wonder for $20
Books
13. Trixie And Katya's Guide To Modern Womanhood_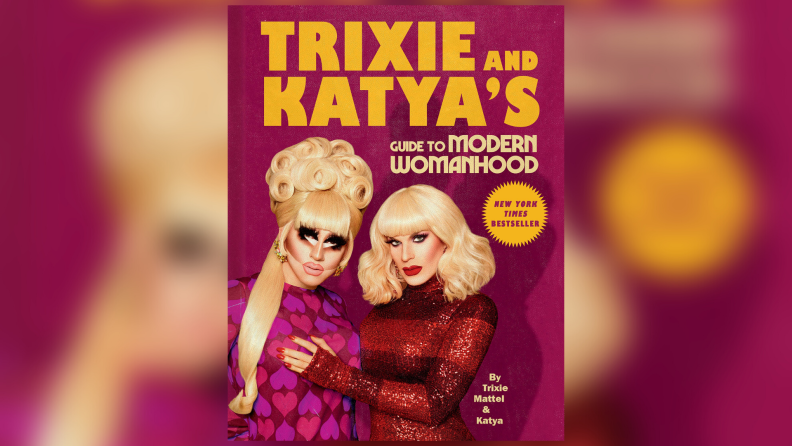 Trixie Mattel and Katya Zamolodchikova have become two of Drag Race's biggest breakout stars, earning them millions upon millions of YouTube and Instagram subscribers, and loyal fans around the world. In 2020, the two parlayed their unparalleled rapport into an off-the-wall self-help book, Trixie And Katya's Guide To Modern Womanhood, which promptly landed them on the New York Times bestseller list. It's a wild book full of essays that are both informative and laugh-out-loud funny.
Get Trixie And Katya's Guide To Modern Womanhood from Amazon for $19.69
14. Suck Less by Willam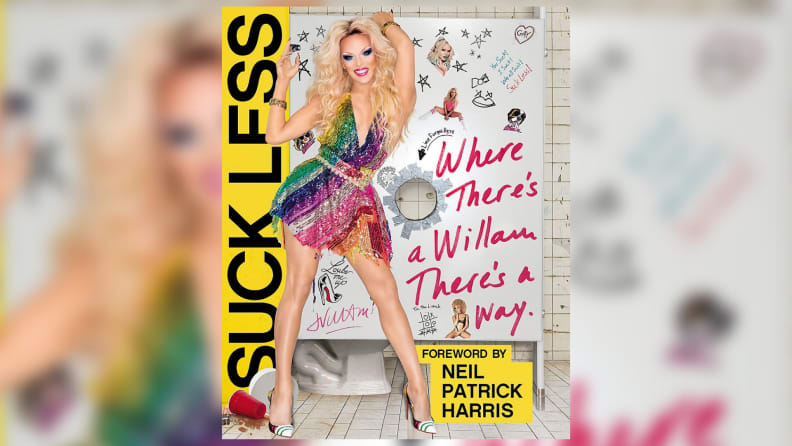 One of the first books published by a Drag Race queen, Willam's Suck Less: Where There's A Willam, There's A Way is a deep dive into a fascinating life. Part tip sheet, part motivational collection of essays, Suck Less has 4.9 stars out of 5 on Amazon, with almost 800 reviews. Readers say, "This book is hilarious, filled with wisdom, down right embarrassing and naughty and knowledgeable at the same time. It answers so many questions that I wondered about drag queens, and overall a great read," and, "If you like Willam's trashy fun spirit and uncensored no-BS delivery you will love this book."
Get Suck Less: Where There's A Willam, There's A Way from Amazon for $19.99
15. Legendary Children: The First Decade of RuPaul's Drag Race and the Last Century of Queer Life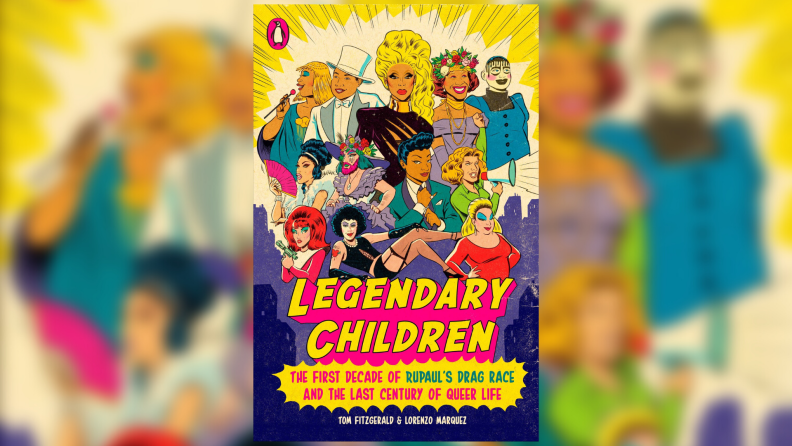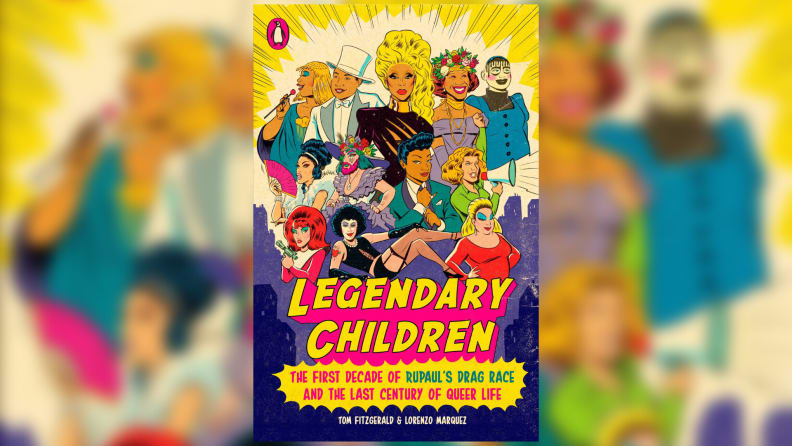 Bloggers Tom and Lorenzo are queer icons, fashion aficionados, and longtime fans of RuPaul's Drag Race. That's why they put together Legendary Children: The First Decade Of RuPaul's Drag Race And The Last Century Of Queer Life. Named one of NPR's best books of 2020 and a New York Times new and noteworthy book, Legendary Children uses Drag Race as a sort of hub to explain queer life, culture, and history, including incredible figures in gay history. Amazon reviewers say the book is "a much-needed primer as well as a celebration," and call it "thoughtful, funny, poignant and flat-out wonderful."
Get Legendary Children: The First Decade Of RuPaul's Drag Race And The Last Century Of Queer Life from Amazon for $15.50
16. Magnus Hastings' Rainbow Revolution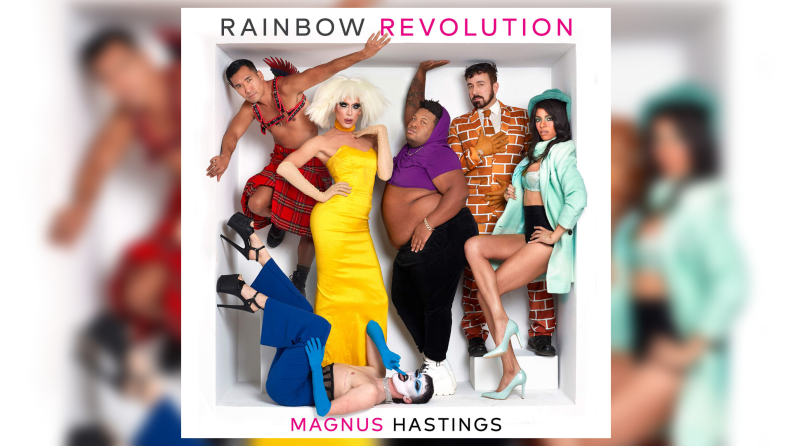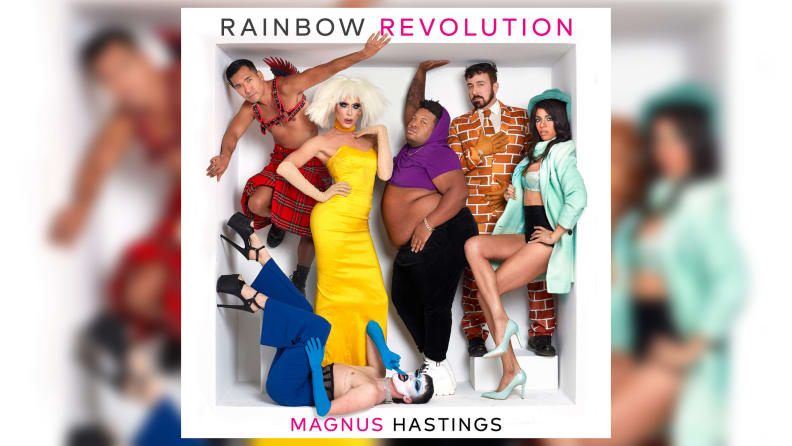 A busy and well-connected queer photographer, Magnus Hastings has taken pictures of hundreds of members of the LGBTQ+ community, including a number of Drag Race queens. In his new coffee table book, Rainbow Revolution, he highlights 300 or so of those pictures, including images of Peppermint, Adore Delano, Eureka O'Hara, and many more. More than 100 Amazon reviewers give it an average of 4.9 stars, with one saying, "Magnus Hastings has beautifully captured the fun, elegance, authenticity, strength, and beauty of a special group of people."
Get Rainbow Revolution from Amazon for $30.92
17. Blame It On Bianca Del Rio
Another book from a beloved Ru girl, Blame It On Bianca Del Rio: The Expert On Nothing With An Opinion On Everything is a look inside the mind of the queen the New York Times called "the Joan Rivers of the drag world." The book features behind the scenes photos from Bianca's life and work. Almost 800 Amazon reviewers give the book an average of 4.5 stars out of 5, saying, "This queen stays true to her quick, clever, and offensively funny brand." One raves, "Vile, vulgar, inappropriate and nasty. Exactly what I expected!"
Get Blame It On Bianca Del Rio from Amazon for $21.99
18. GuRu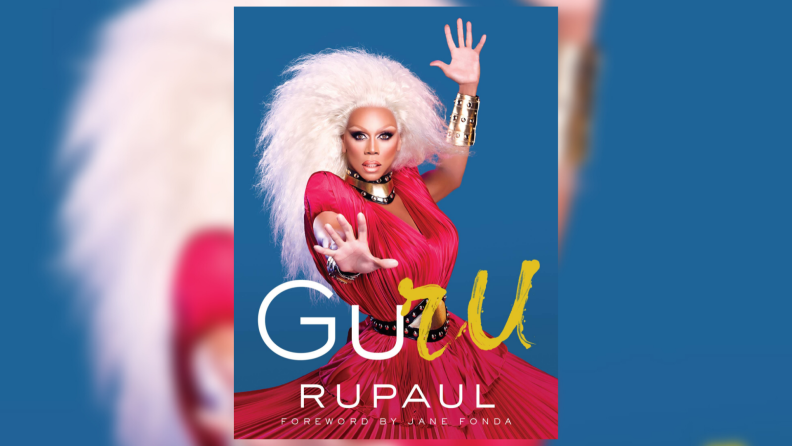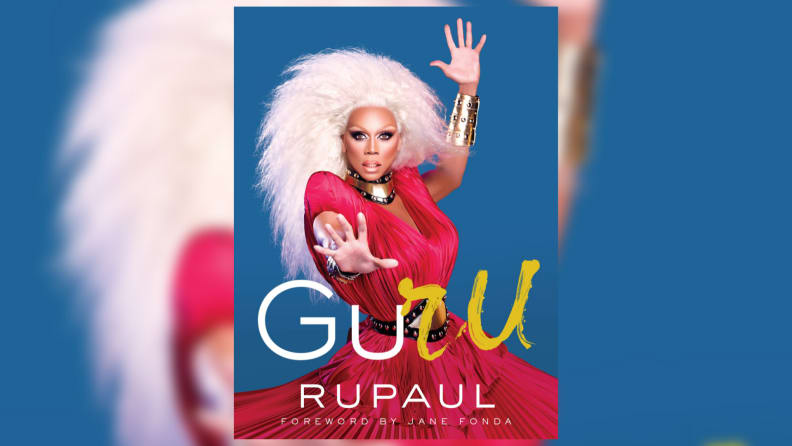 RuPaul has written a number of books over the past 20-odd years. Her latest is GuRu, which is more a self-help tome than biography. Packed with more than 80 photos of Ru, as well, the book includes a foreward by Jane Fonda and lessons about how to "keep you walking in the sunshine of the spirit." More than 1,200 Amazon reviewers give it an average of 4.7 out of 5 stars, and one reviewer notes that the book is full of "little sayings and quotes to lift your spirits and encourage you to keep your head up and radiate positivity."
Get GuRu from Amazon for $17.27
Cosmetics
19. Trixie Cosmetics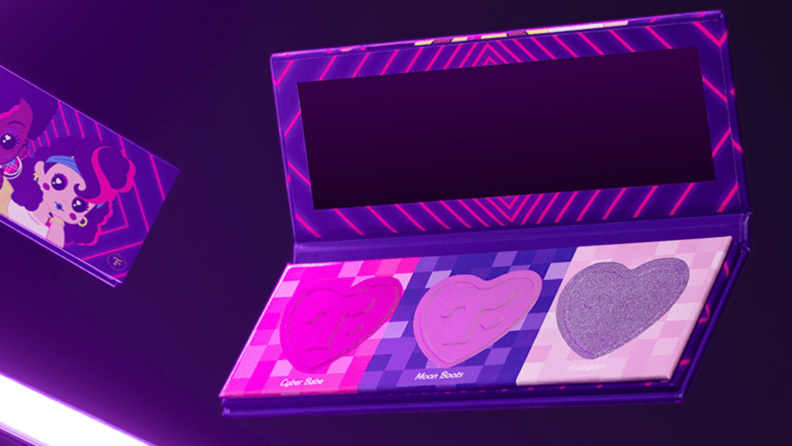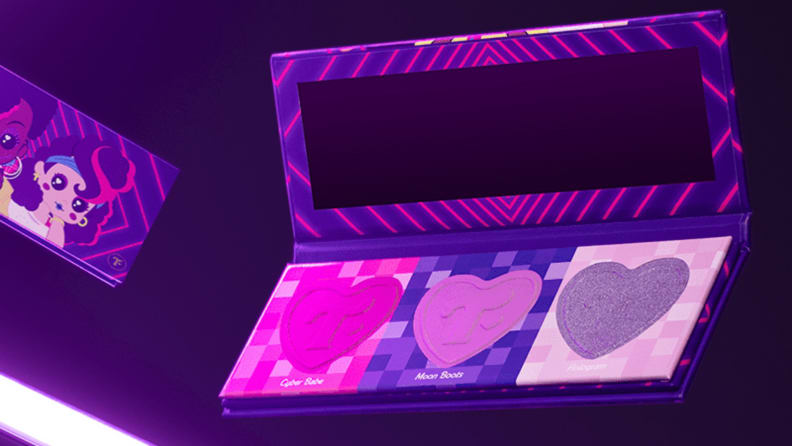 Speaking of Trixie Mattel: The Drag Race All-Stars winner has even launched her own makeup line, Trixie Cosmetics. So far, it's mostly focused on campy and cleverly themed drops, like the recent Bottle Blonde collection of eyeshadows and lip glosses—and products are quick to sell out. Still, some perennial favorites are quickly re-stocked, and true fans can even pick up Trixie Cosmetics hand mirrors, sweatshirts, and lapel pins. Personally, we're partial to the Back To The Fuschia blush palette, Russian Doll hair and body glitter, and Modelle lipstick, though we've got our eyes on that Cherry Chip lipstick as well.
20. Kim Chi Chic Beauty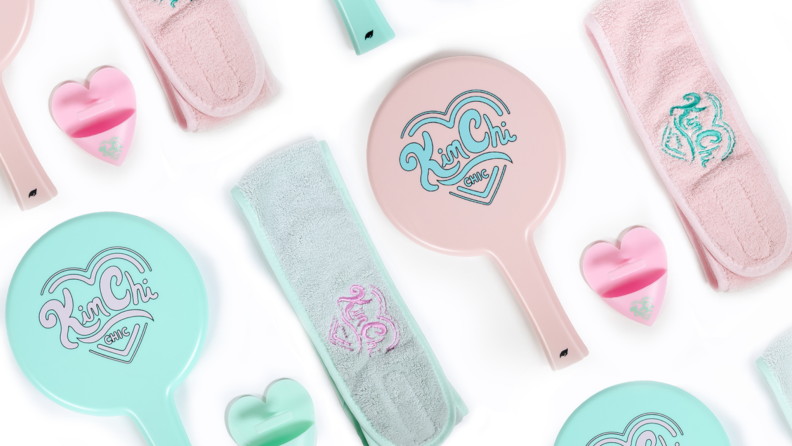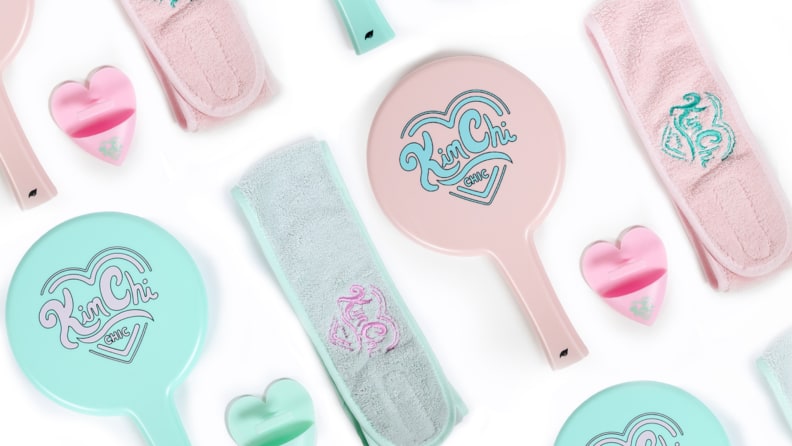 Trixie Mattel's not the only Drag Race queen with cosmetic cred. Kim Chi's got an even more extensive line of products under the moniker Kim Chi Chic Beauty. The season 8 contestant has dozens of products available, including blush duos, setting powder adored by her drag sisters, vivid nine-color eyeshadow palettes, and a number of stunning lip glosses. Her Pot De Creme line of cream shadows gets rave reviews from beauty influencers, and her adorable collector's edition Rainbow Sharts eye palette with art from cartoonist Ketnipz is always selling out. Subscribe to her email list for 15% off your first order.
21. Christian Audette's Gigi Goode Collection cosmetics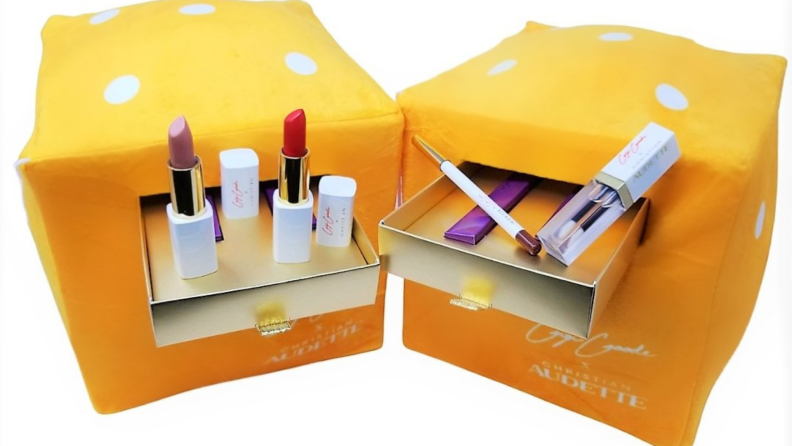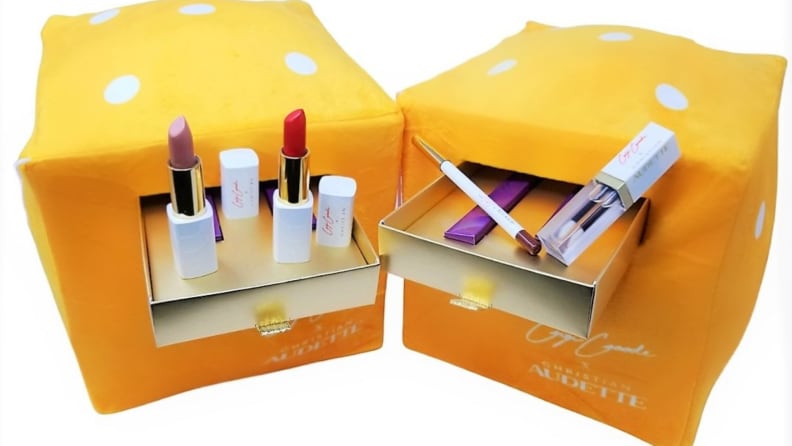 Gigi Goode may not have won season 12, but she came out of the finals swinging and with collaborations all lined up. One of those is with cosmetics company Christian Audette, with whom she's produced the Gigi Goode Collection. At two lipsticks, a gloss, and a liner, the Gigi Goode collection is a bit limited, but that doesn't mean it's not fabulous.
Each item is adaptable enough to work with any look, and is available to purchase individually, as part of a bundle, or even stuffed into a set of fuzzy dice. Now if only these these lipsticks can make us look as Goode as Gigi.
Get the Gigi Goode Collection Bundle from Christian Audette for $74
22. Roller Rink Glitter Gelly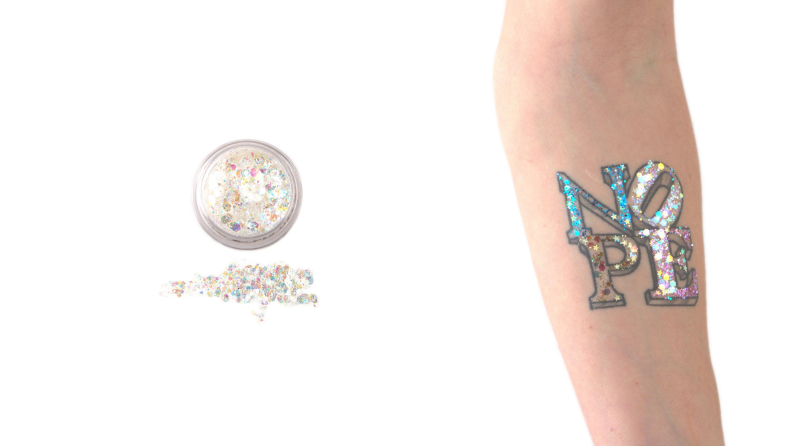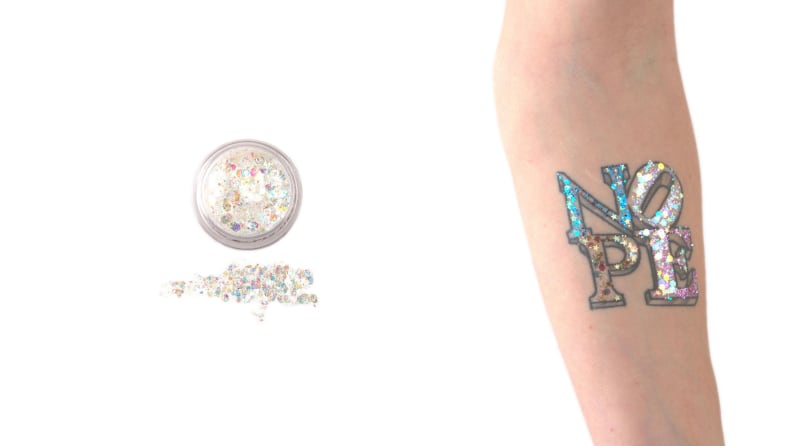 As another Drag Race queen with a cosmetics line, Willam is committed to making only products he'd actually use on his own face for his line Suck Less Face & Body. That's why he created his Glitter Gelly line, which lets queens and non-queens alike throw on a little sparkle. We like Roller Rink, which looks like a disco ball in a tub and is a bargain at just $12. Sign up for the company's newsletter and take 10% off your first order.
Get Roller Rink Glitter Gelly from Suck Less Face And Body for $12
23. Miss Fame Beauty's LipVoyeur Creme Lipstick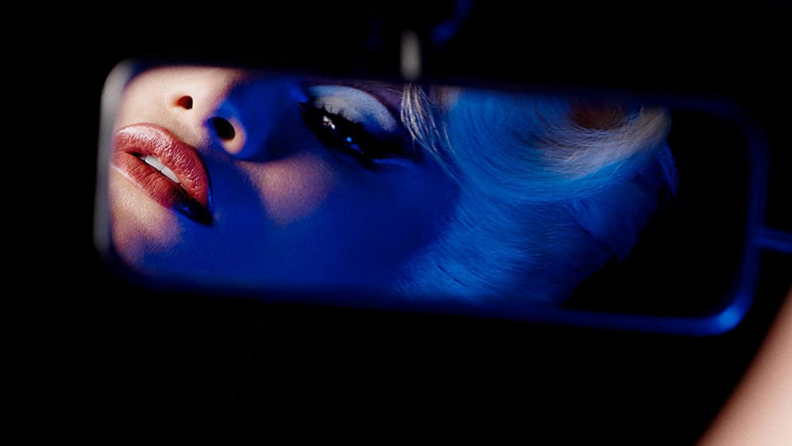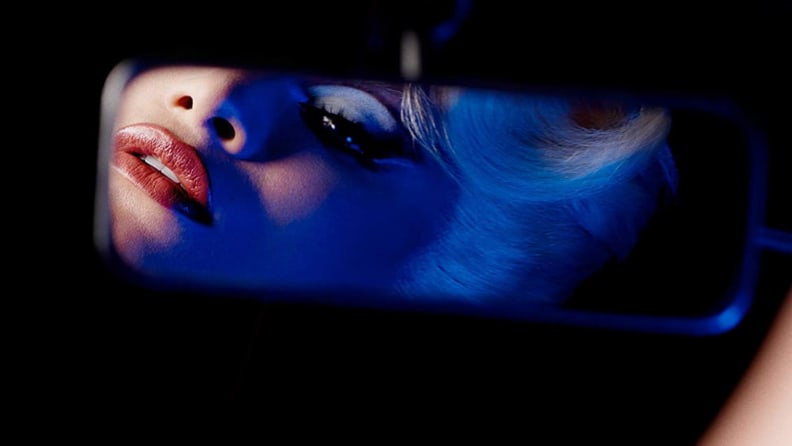 A season 7 queen who captivated us with her beauty, Miss Fame was one of the earliest Drag Race entrants into the makeup world. It was a natural fit, and Miss Fame Beauty has everything from glitter to lipstick to palettes. Fans seem to love the LipVoyeur Creme Lipstick, which the brand says is "formulated with skin conditioning avocado oil for supple and creamy lips" and "lightly scented with vanilla for a delicate aroma."
Get Miss Fame Beauty's LipVoyeur Creme Lipstick from Amazon for $19
Toys and Games
24. An official Lil' Poundcake Doll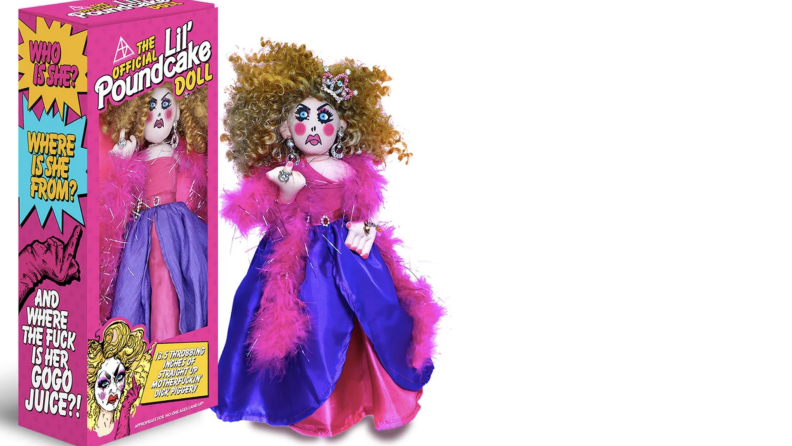 What Drag Race fan could forget Lil' Poundcake, the crass little doll first introduced in a season 5 mini-challenge by Alaska and Lineysha Sparx, and then later channeled for an All-Stars runway by Alaska herself. She's like an American Girl doll with serious issues, and now, thanks to Alaska, she's available for actual purchase. She's clad in a ball gown, tiara, and filthy pink boa, and is even able to speak—though you may never want her to.
Get a Lil' Poundcake Doll from Alaska's online shop for $60
25. Game of Queens: A Drag Queen Card Race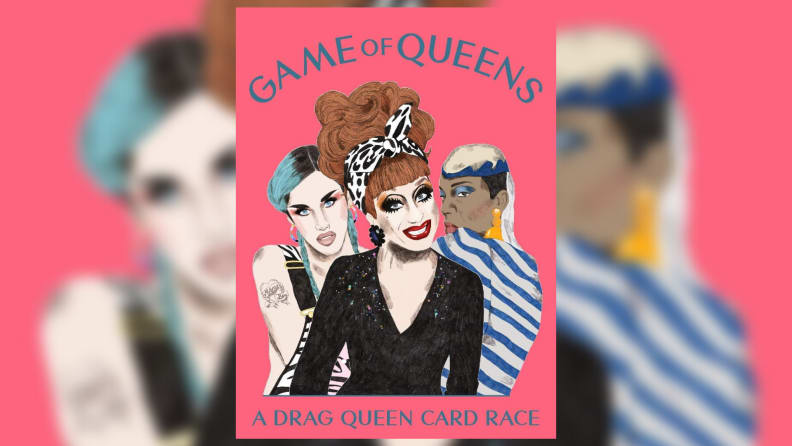 A glamorized twist on classic card game War, Game Of Queens: A Drag Queen Card Race features illustrations of both Drag Race favorites and legendary queens, like Coco Peru. Even the artwork inside the box is inspired, with its over-the-top images of Alyssa Edwards mugging at players.
Get Game Of Queens: A Drag Queen Card Race from Amazon for $11.99
26. A Sharon Needles Funko Pop figurine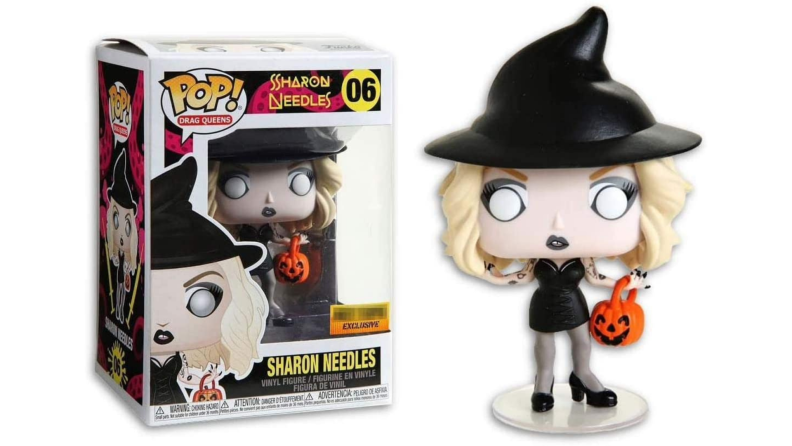 Funko Pop has a limited line of nine different Drag Race figures, including mini, big-eyed versions of Trixie Mattel, Shangela, and RuPaul herself. A few of them are sold out and hard to find online, but some, like Sharon Needles and Jinkx Monsoon are still readily available and as adorable as ever. A white-eyed Needles comes with witch's hat and jack-o'-lantern, and Jinkx Monsoon is resplendent in green.
Get the Sharon Needles Funko Pop from Amazon for $15.70
27. RuPaul's Drag Race Adult Mad Libs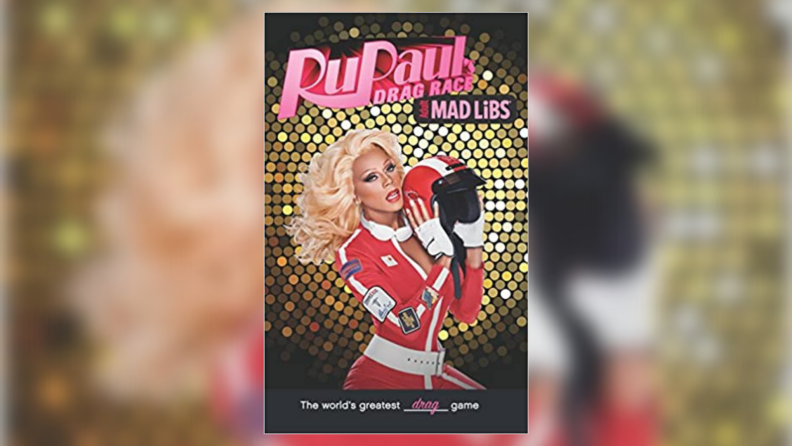 Recapture your childhood, but in a much more adult way, with RuPaul's Drag Race Mad Libs. A steal at just $4.99, these Mad Libs have Amazon users raving, earning the product 4.7 out of 5 stars. One buyer says they got together with a friend and "enjoyed filling out some over cocktails at brunch," while another says, "This was a gift for a friend and it was like I gave her GOLD."
Get RuPaul's Drag Race Mad Libs from Amazon for $4.99
28. Guess Ru?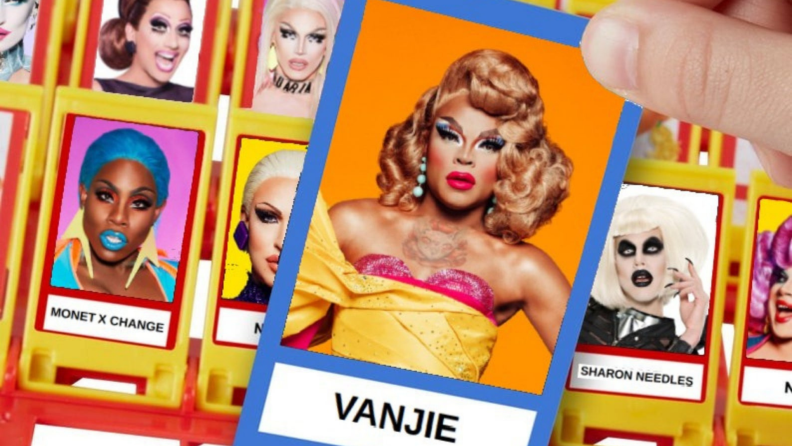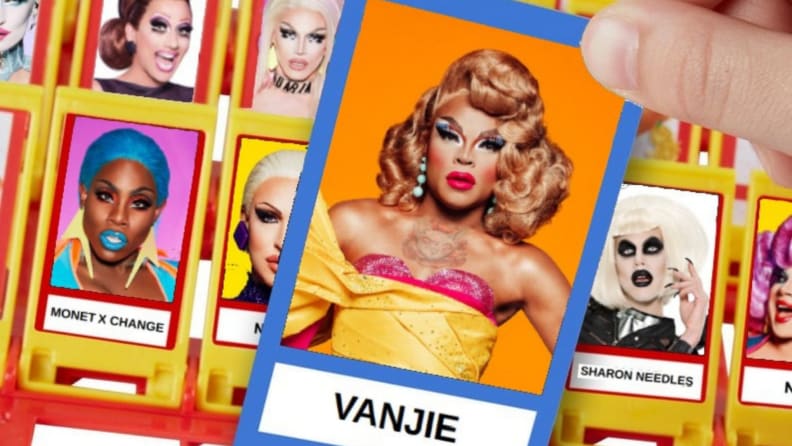 A printable template that can be used to modify your existing Guess Who game, Guess Ru is just what it sounds like. Try to figure out your opponent's card by asking about whether a queen went home first, or did well in the reading challenge.
The download includes 166 queens, including season 13's dolls, so you can swap in your favorites, your least favorites, and even some deep cuts. The set even includes frequent judges like Ross Mathews and Carson Kressley. Sadly, though, there's no Merle Ginsberg. Justice for Merle!
Get Guess Ru? from Etsy for $7.99
The product experts at Reviewed have all your shopping needs covered. Follow Reviewed on Facebook, Twitter, and Instagram for the latest deals, product reviews, and more.
Prices were accurate at the time this article was published but may change over time.