Easy to use, with some flaws to give it character.
Relatively small and mobile, the two-burner doesn't have the features of a more substantial grill—though you wouldn't expect it to. But even with the straightforward design—requiring just a Phillips screwdriver for assembly—it took 74 minutes for us to put it together, around twice the 30-40 claimed in the manual. The design features large wing-like side trays, which jut out to provide a convenient staging area, though they are a bit cumbersome to maneuver. Aside from gas grill standards like thermometer and trays, it's a simple setup.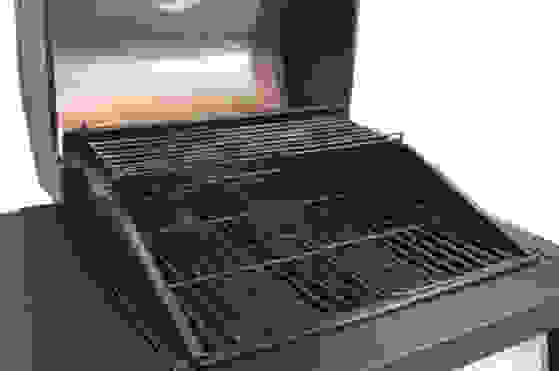 The grill features simple push and turn ignition system controls, which run two p-shaped burners. We found they could deliver 27,635 BTU/hour each from a liquid propane tank stored below. With the tank hogging most of the space in the compartment, there isn't a whole lot of room for storage, though there's probably enough to fit the grill brush and spatula. The grill cover is easy to lift up, and we're taken with the foam handle—especially because it didn't overheat in our test.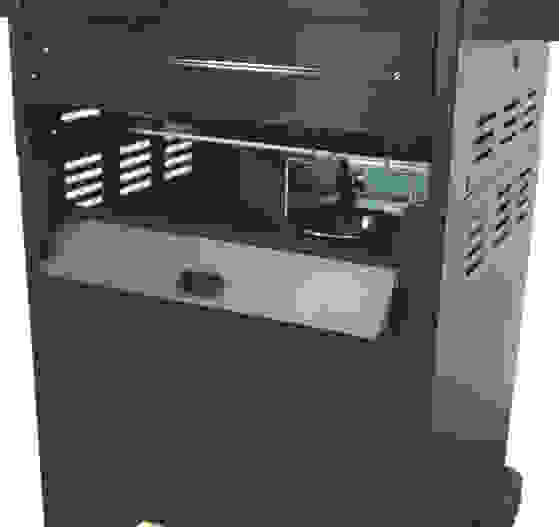 Cleaning the isn't too challenging. The 335 square-inch enameled cast-iron grates came away easy, after unhooking the warming area's shelf. Users can access the drip pan through the back, though it would be very difficult to remove it before cool down, since this involves lifting a cup of grease with a metal handle.
Not particularly spacious, but it sure preheated quickly.
We were able to fit five test patties onto the grate without cramming them on. Clearly, all but the smallest nuclear families will want to eat more than this in one go, making this grill less than ideal for big get-togethers. If you own this grill, you may want to plan a less formal barbecue where food doesn't need to be done and served at the same time.
The cooking performance itself wasn't particularly uniform, with hot spots directly over the burners. Uniformity isn't always good—people often purposely stack coals to one side to get heat variation in a charcoal grill—but in a gas grill whose burners are on the same settings, you want the grill to deliver similar temperatures across the grill, so you don't have to move food around too much to get consistent results.
This relatively mobile Dyna-Glo seems like a versatile grill with a small footprint.
The 's good combination of mobility and size makes it a decent choice as an all-around grill. It's not small enough for impromptu tailgating, but it's certainly easy to move and its price tag of $249 isn't too hard a hit. Though a bit Spartan, we especially liked the especially large grilling area, and were impressed by the quick preheating performance from the two burners. We expect some people to go larger or smaller, but this grill should be a good choice for a relatively infrequent griller.
Specifications and catalogs can only tell you so much—our hands-on laboratory approach tells a much more comprehensive story. The couldn't hold that many burgers at once, but its quick preheat and won us over, though the heat distribution wasn't as uniform as we'd have liked.
Powerful, but not quite as powerful as advertised.
The grill heated up to the low fire temperature of 325°F in just under three minutes, and hit 625°F in seven minutes. Not only is this way faster than the ol' charcoal pit, but it's also faster than many other gas grills.
Despite this display of power, our BTU/hour test indicated that the grill was actually less powerful than it was supposed to be, delivering 27,635 BTU/hour instead of 30,000.
Hotspots!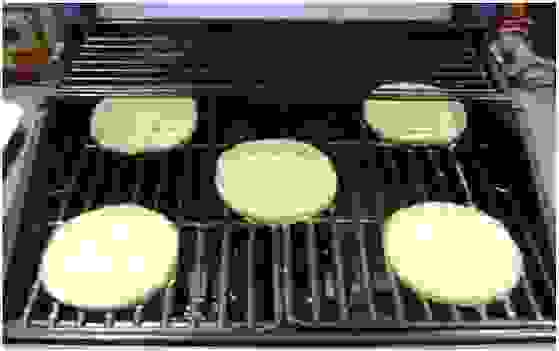 Since gas grills don't produce heat from an even bed of charcoal, the heat distribution isn't always so good. For the , our thermocouples showed a huge variation of temperatures, not surprisingly under the burners, a difference of up to 200°F. What does that mean? Well, it just means that you'll have to move the food around to make sure things get even heat. Since grilling is a fairly hands-on approach, this may be far from a deal breaker.
Don't fear the handle.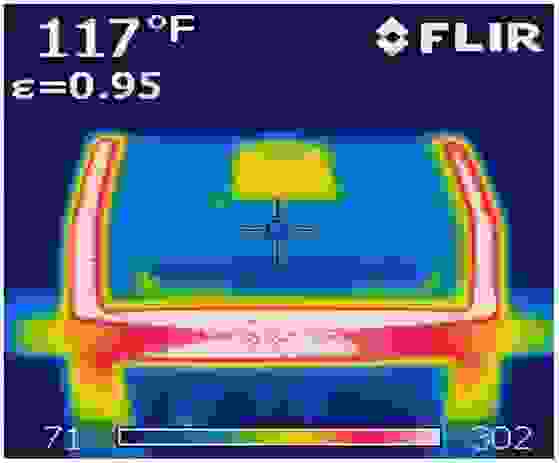 Though the handle may eventually burn or melt itself—it's made of foam that may or may not be meltable—the handle didn't heat up to more than 114°F.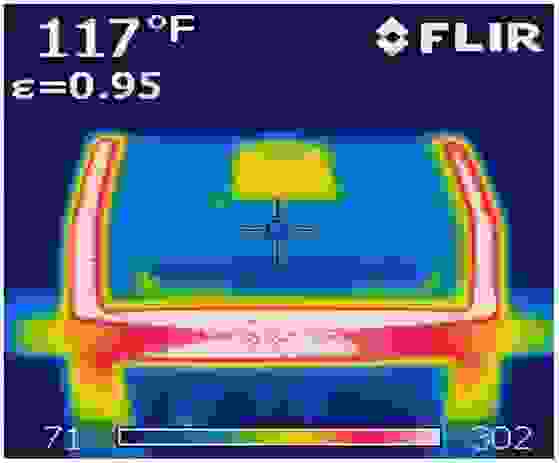 Meet the tester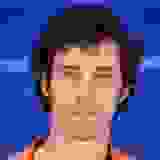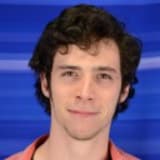 Ethan Wolff-Mann
Staff Writer
@ethanwolffmann
Ethan writes reviews and articles about science for Reviewed.com, and edits the Science Blog. He's originally from Vermont and thinks the bicycle and guitar are examples of perfected technology. Prior to Reviewed.com, he studied furiously at Middlebury College.
Checking our work.
Our team is here for one purpose: to help you buy the best stuff and love what you own. Our writers, editors, and lab technicians obsess over the products we cover to make sure you're confident and satisfied. Have a different opinion about something we recommend? Email us and we'll compare notes.
Shoot us an email