Hate grilling by yourself? The Lynx SmartGrill will keep you chatting while you flip burgers, but only if you want to talk about how you like them cooked.
Using the MyChef operating system, the grill will ask a series of questions to determine the optimum temperature and cooking duration. You can also use the companion app for an even more in-depth look at recipes and grill data. You can tell the grill to turn on or start various grilling zones, or even ask about the status of your food.
The cheapest Lynx SmartGrill is a 30-inch Built-in that will set you back $5,999. At last year's CES, Lynx CEO James Buch said that the SmartGrill has about a 20% markup over a regular grill of similar quality.
Smart home enthusiasts should keep their eyes—and taste buds—open for this grill, which will ship in March of 2015.
Design
One word: Sleek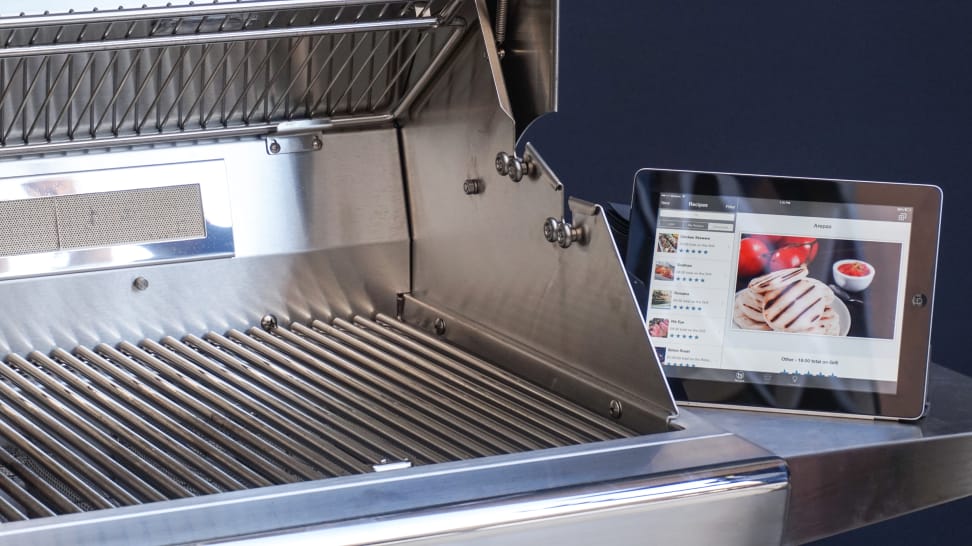 The Lynx SmartGrill is one beautiful grill. It has a good, sturdy weight to it. More importantly–from a smart appliance perspective–it has a well-integrated app. In a clever design choice, the grill can be turned off remotely, but can only be started in person. Too many smart products can be turned on without a human around, and an unmanned grill doesn't sound like the safest idea.
Like many high-end grills, the SmartGrill has multiple cooking zones. The difference is that with the SmartGrill you can get updates about each zone either through the speakers or your tablet.
Features
Siri+Grill=Lynx
The SmartGrill's most exciting feature is its built-in speech recognition technology, which sounds very similar to Apple's Siri. We found that the grill has trouble picking up on speech when there's a lot of ambient noise nearby. Not surprising, but the Lynx might be hard to show off during the neighborhood block party.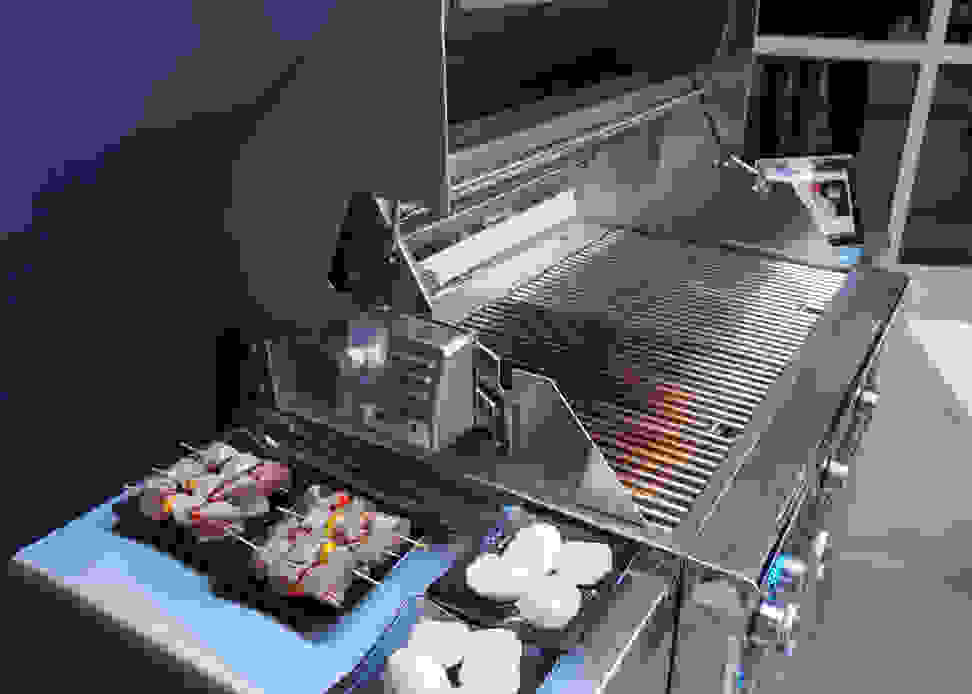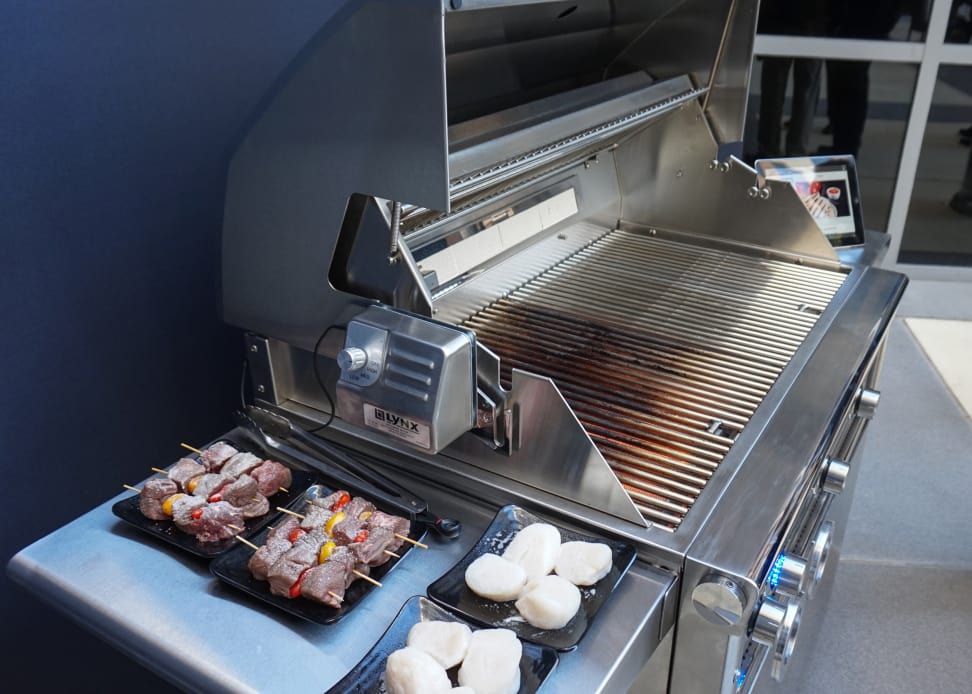 The SmartGrill also has the ability to remember favorite recipes. With just a phrase, you can get the SmartGrill to adjust to the same settings as last time. It's a handy feature when you consider that many people often grill the same foods over and over.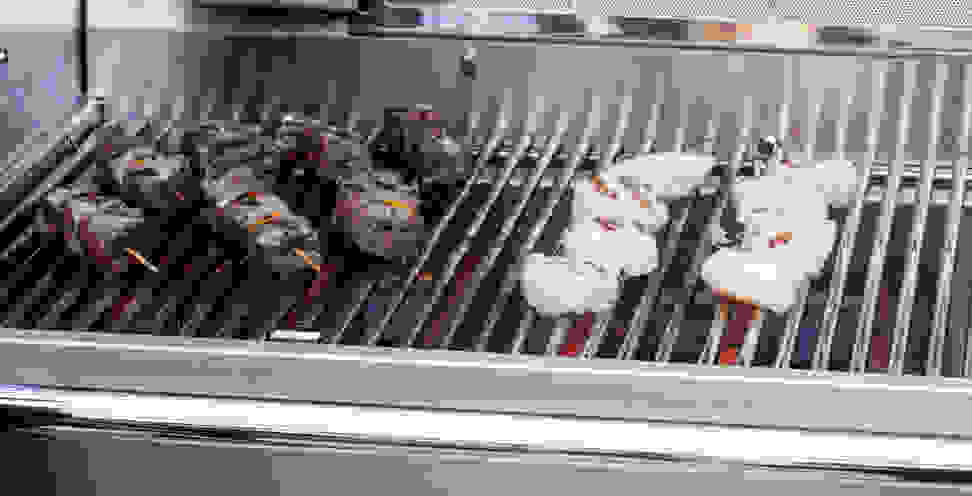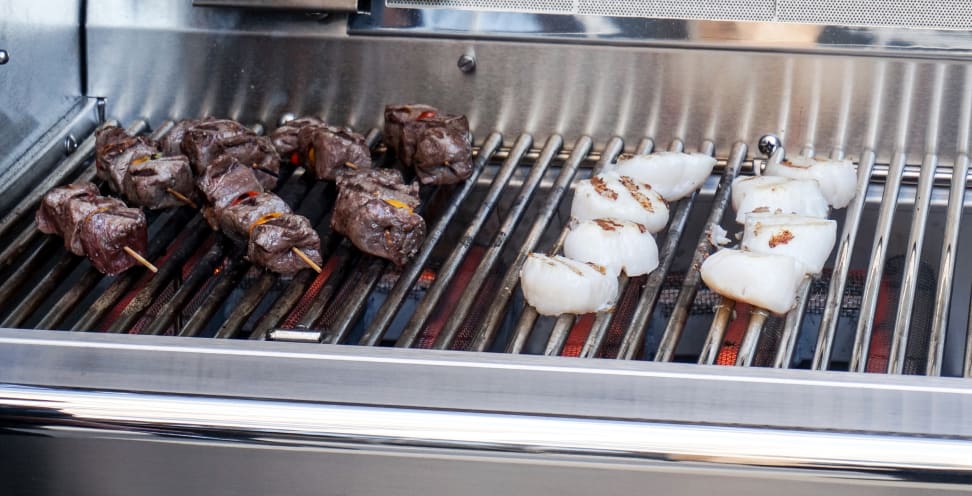 The variable infrared burners are quite impressive. Made of brass, those high-end heating elements allow for very high and very low cooking temperatures. You can adjust the burners via the smart app, which can also set the cooking times and temperatures over time based on hundreds of preprogrammed recipes.
Conclusion
A foot in both worlds
The ideal consumer for the Lynx SmartGrill is someone who loves to grill and loves smart appliances. People who are into just smart products in general probably aren't interested in shelling out $6,000-$10,000. Grill enthusiasts without a passion for smart products probably aren't looking for a grill that has a 20 percent markup.
But for those people who are interested in both, the Lynx SmartGrill is a perfect fit. It's a product where the smart features enhance the product rather than define it. However, the price tag may prove prohibitive to most consumers.
Our editors review and recommend products to help you buy the stuff you need. If you make a purchase by clicking one of our links, we may earn a small share of the revenue. Our picks and opinions are independent from any business incentives.