Pros
Great sound

Comfortable

Durable
Cons
Can be warm after many hours
The response has already been great. The new Audio-Technica ATH-M50x (available at Amazon) have been on shelves for a little while, and both regular consumers and the audiophile community have fallen in love all over again.
By offering a sound profile that lends itself well to mixing and listening, these cans have a broad appeal to both DJ and commuter alike. Though they're still a bit expensive and aren't the most comfortable headphones we've used, these should be atop the shortlist of anyone shopping for reasonably priced over-ear headphones.
Design
Meet the new M50x, same as the old M50
Pretty much every review of the M50x points out that they are virtually identical to the older ATH-M50s. Because, well, they are. But Audio-Technica did a good job of making subtle tweaks, such as adding a removable cable and tweaking the sound profile ever so slightly. Almost everything else is the same, from the padded band to the swiveling earcups.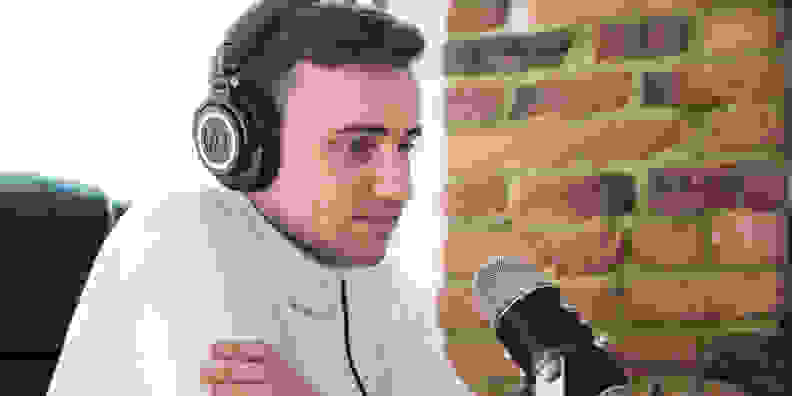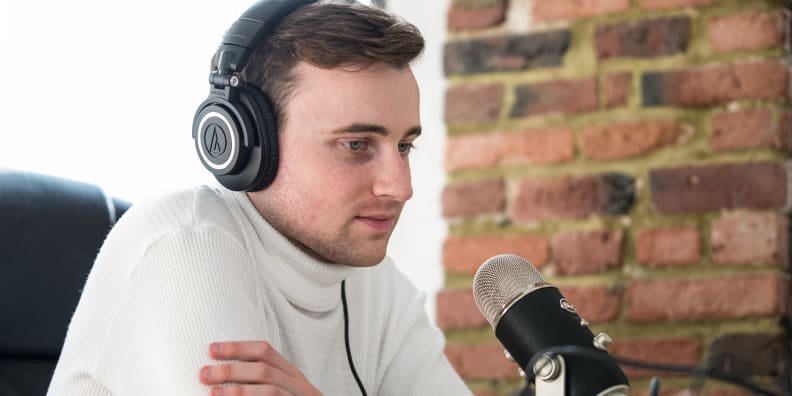 That's fantastic, because the best thing about the Audio-Technica M50s was their classic design, adopting the best design elements from the 70s and 80s while keeping them current. For example, the ear pads are simply made of soft leatherette, just like the classic Sony MDR-V7506 and the Koss over-ears I grew up with.
Another classic touch is the coiled cable, which stretches and contracts to give you the freedom to move around. It's a phenomenal feature when you're in a studio or at your desk and you need to move around a little bit. And because it's removable, you can opt for a shorter, simpler cable that is more portable if you're stowing these in a bag to take on a trip.
While we do wish there was at least one cable with an inline remote to help people who want to listen to these with their smartphones, that's just us being greedy. After all, A-T gives you three cables right in the box: the aforementioned 1.2–3m coiled cable, a 3m straight cable, and a shorter 1.2m straight cable.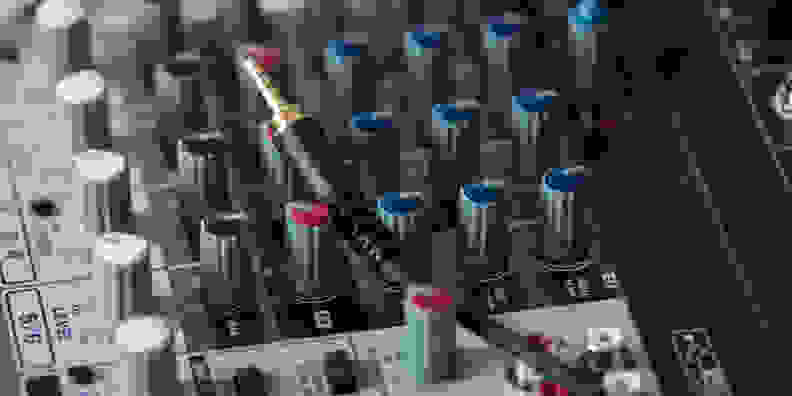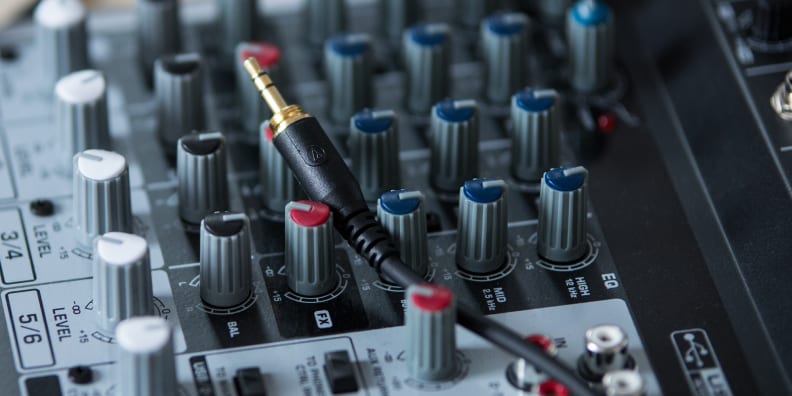 Commuters and musicians alike will appreciate the ability of the ATH-M50x to fold into itself for easy storage and travel. It packs easily into a bag, and it's simply more durable when the earcups aren't just hanging around waiting to be snapped. As a result, the ATH-M50x can withstand a lot of punishment and keep on rockin'.
Also, because these rely on such a classic design, you can easily swap out the leatherette pads if you want something more comfortable—crucial if you wear headphones with glasses. Garish as they might be, I like the Brainwavz red velour pads. But you can pretty much grab any replacement pads that are compatible with the Sony MDR-V706 and they'll fit just fine.
Sound
The ATH-M50x is a good choice if you want high-end sound at a reasonable price.
For many high-end enthusiasts, a flatter frequency response—meaning all notes are relatively the same volume—is prized. Not only can you more easily equalize your music that way, but you also tend to have fewer issues with bass notes being muddled. Sure, your ears aren't as sensitive to bass—meaning it'll take a backseat to mids and high notes—but at the end of the day you'll have a pretty clinically accurate sound.
With the ATH-M50x, there's a little bit of variation in the high harmonics and a little bump in the bass, but other than that the ATH-M50x stays fairly well within our studio tolerances. While these don't provide the kind of "signature" sound that many high-end headphones are after, they're more clinically accurate and better at a wider range of genres.
If you're looking for a concrete example, take a classical arrangement—this type of music probably will benefit from tasteful changes in emphasis, but on the whole you don't want crazy bass muddling up the mix; you don't want the cello completely dominating the violins, or timpani drums, or harps, for example. With the ATH-M50x, that isn't a problem.
Perfect for budding musicians on a budget
When you're shopping for headphones that you want to use for mixing music or podcasts, you want ones that provide a "flat" response—meaning it doesn't drastically alter whatever you're recording. As you can see in the frequency response graph below, the ATH-M50x over-ears do a great job of staying within the bounds we set for studio headphones. While your ears will naturally hear some frequencies louder than others (giving these more pronounced mids than what you may be used to), the headphones don't add much beyond that.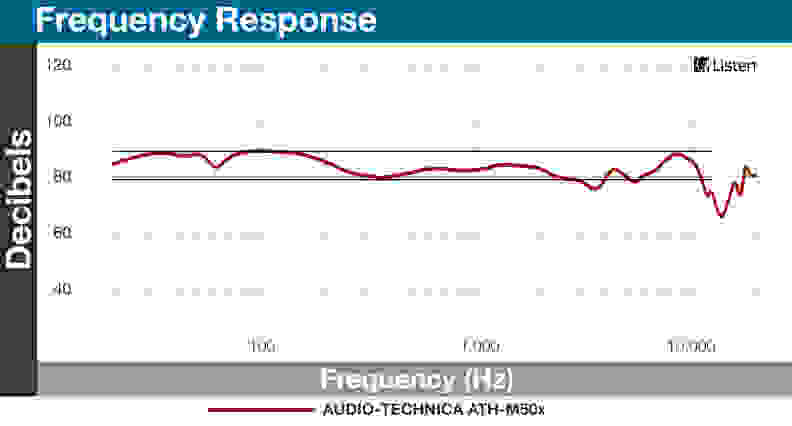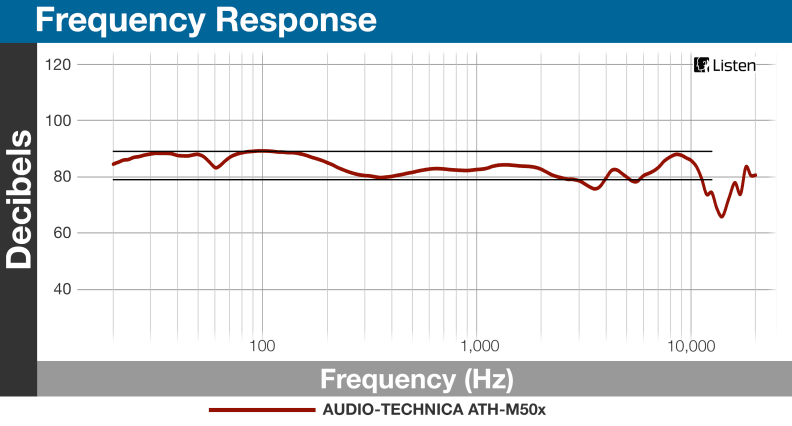 These are perfect for blocking out office chatter at work
If you're sitting at your desk, you probably just want good headphones that get the job done rather than ones that provide booming bass. Crucial to that is finding a pair of headphones that will block out your coworkers' chattering nearby while also not letting them hear the new Justin Bieber track you're secretly rocking out to.
While these headphones don't do a great job at blocking out bass-heavy sounds like bus motors and plane engines, they will keep chattering to a minimum—especially when you're playing music at a decent volume. And as a side note, because these are low-impedance headphones, you'll get great sound quality from just your laptop's headphone jack, reducing the need for a separate amp.
Distortion? Don't worry about it.
Distortion is a problem inherent to all headphones, whereby the drivers clip certain parts of your music—especially bass notes. While there's always a little bit of distortion in any set of headphones we test, the Audio-Technica M50xs do a great job at staying below what we consider an acceptable level, as you can see below. In general, this means you won't hear any distortion that isn't already part of the recorded track.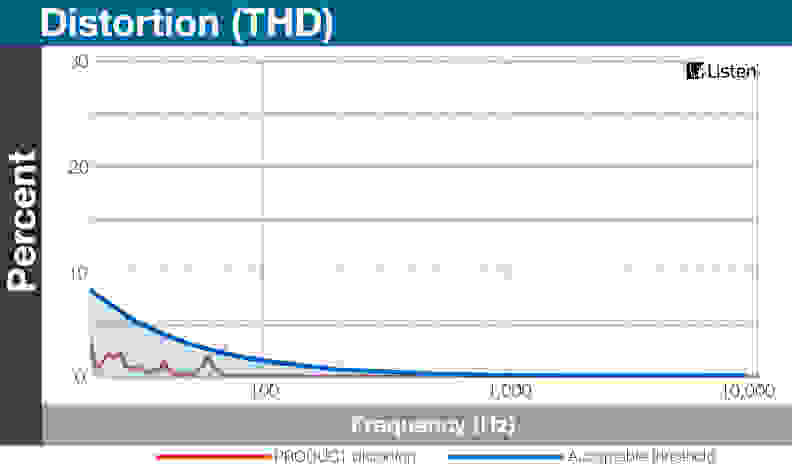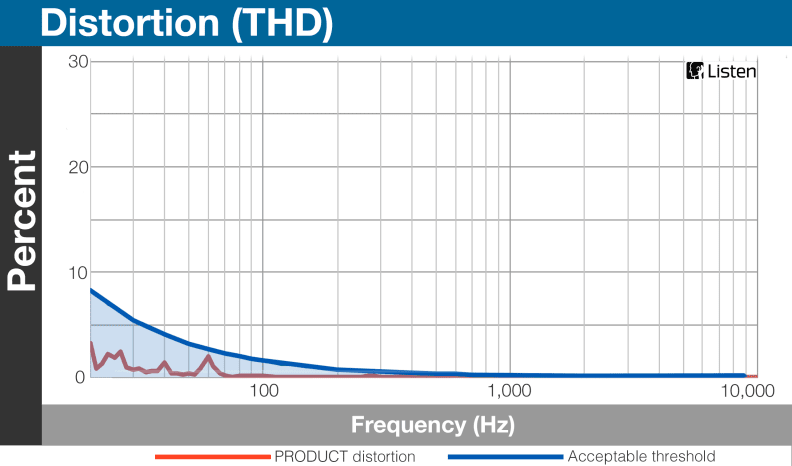 Verdict
Notch another win for Audio-Technica
Simply put, these are fantastic headphones and they're everything we want in a moderately priced pair of over-ear headphones. Yes, these are a virtual carbon copy of the beloved ATH-M50, but the changes that Audio-Technica did make are smart updates to an aging design. As a result the M50x has very few flaws, and none that should be considered dealbreakers, especially when they drop down below $150.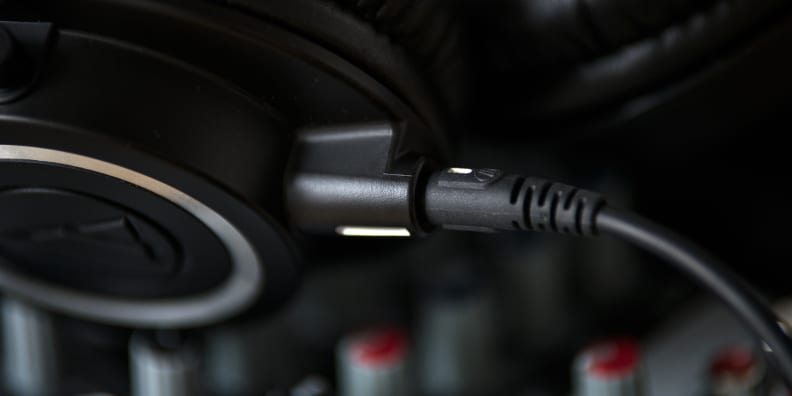 Of course, spending even $150 on a set of headphones is simply too much for some. While the ATH-M50x will go frequently be found on sale for as low as $120, you can check out our Sony's MDR-V7506 review to see if those would work for you. They frequently drop below $100, and offer similar performance—though the lack of a removable cable takes up extra space in your bag.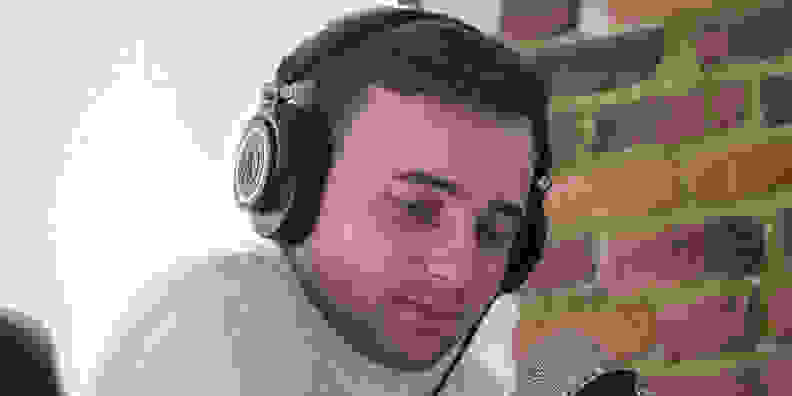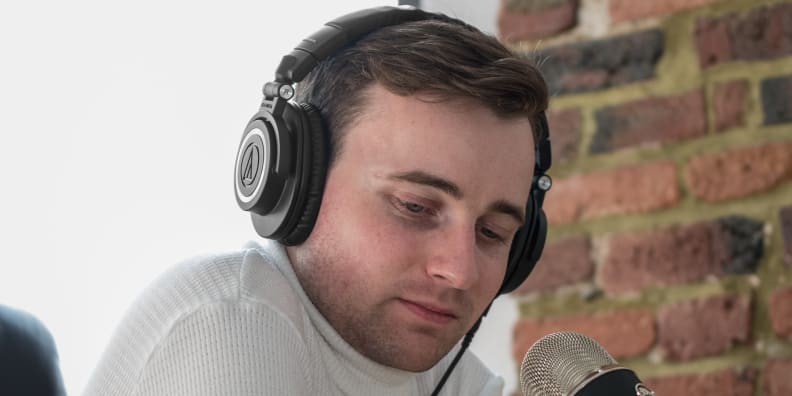 Also, if you just want good headphones and are less interested in a "flat" response then we highly recommend checking out the Audio-Technica ATH-MSR7, as they are our top-rated headphones and are just as well-built. Smartphone users might also want to take a look at V-Moda's offerings like the Crossfade LP2 or their aging flagship Crossfade M100—both are built like tanks and offer good sound performance to boot.
If you simply don't know what you want out of your headphones, the Beyerdynamic Custom One Pro Plus are also a decent option, as they let you customize its sound to your preference.
Still, if you're like us you'll just keep coming back to the Audio-Technica M50x. While they're not the cheapest, most comfortable, or best performing choice, for many people they're still the right choice.
Frequency Response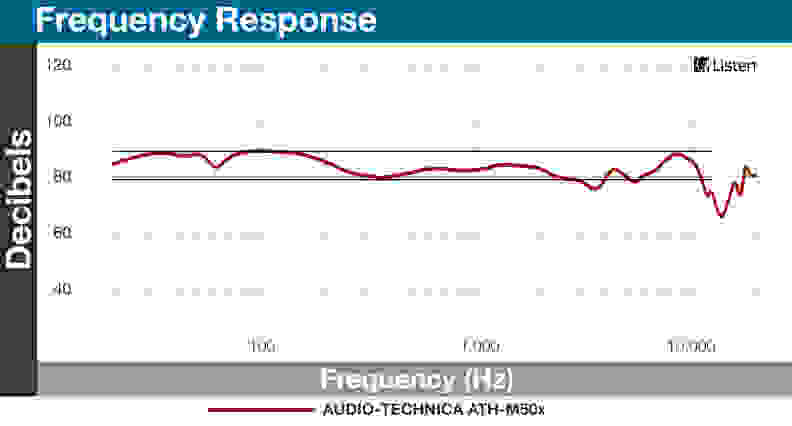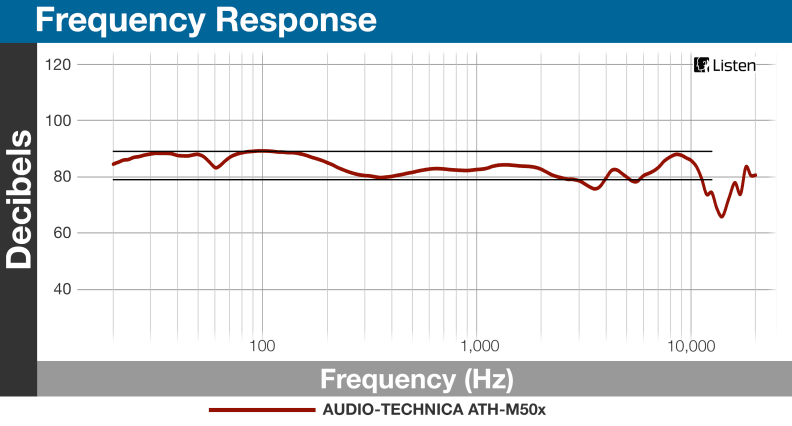 Distortion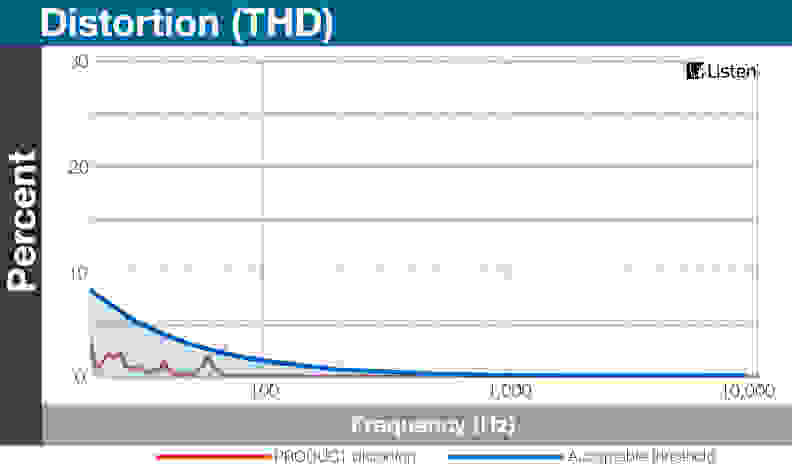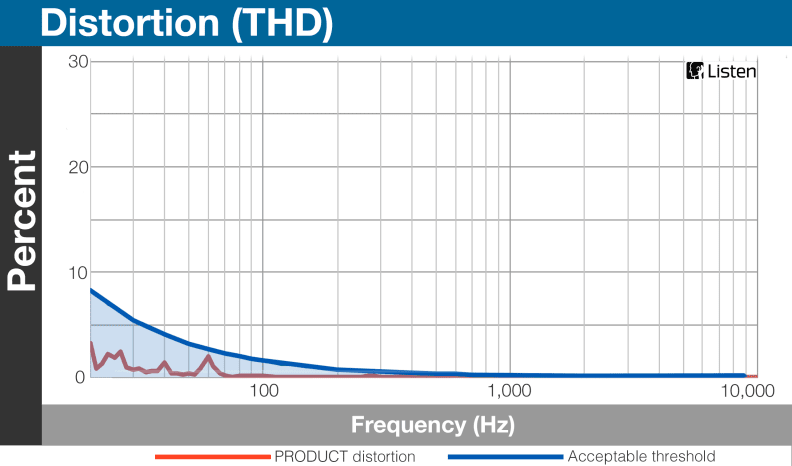 Tracking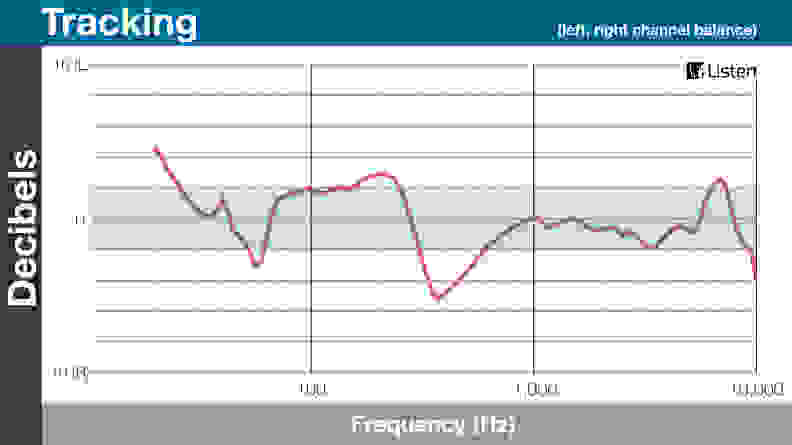 Passive Isolation

Meet the tester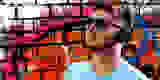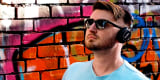 Chris Thomas
Staff Writer, Imaging
@cthomas8888
A seasoned writer and professional photographer, Chris reviews cameras, headphones, smartphones, laptops, and lenses. Educated in Political Science and Linguistics, Chris can often be found building a robot army, snowboarding, or getting ink.
Checking our work.
Our team is here for one purpose: to help you buy the best stuff and love what you own. Our writers, editors, and lab technicians obsess over the products we cover to make sure you're confident and satisfied. Have a different opinion about something we recommend? Email us and we'll compare notes.
Shoot us an email