Pros
Customization makes for a perfect fit
Cons
Very basic beyond fitting specialization
The best isolation comes from custom ear molds that have a user-tailored fit so they'll always block a ton of ambient sound. Unfortunately, custom molds are notorious for their outrageous pricing, costing upwards of $1,000 after you tally up the visits to an audiologist and the delicate materials needed for the molds. If this sounds like a golden opportunity for a manufacturer, you'd be right.
Enter newcomer Decibullz and its Contour Custom Molded Earphones (MSRP: $59.99), which first wowed us at CES 2014. Instead of spending your life savings on trips to a professional, the Contours come with twin pieces of moldable thermoplastic so you can create your own custom molds. All you need is some hot water, your ears, and about 15 minutes of your time. While the actual headphones don't have the highest build quality, the performance is above average and the custom molds alone make them worth the price of admission.
Without the bells and whistles, there's not much here
Without a doubt the Contour's standout feature is the custom molded thermoplastic. Take that away and you're left with pretty standard buds that aren't really notable for much else in the looks department. In fact, the first thing that you'll probably notice is how small and seemingly unimpressive they are. They're black from earbud to audio jack with small white accents like a logo on the back of the buds and a white "Decibullz" stamp on the in-line remote.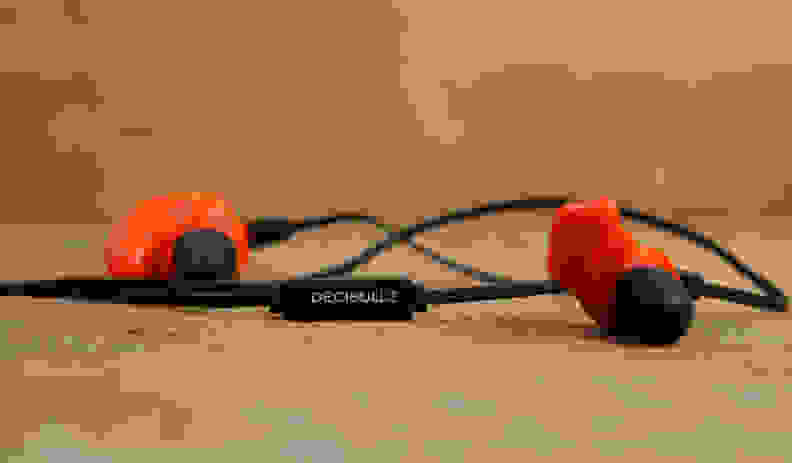 Although in-line remotes used to be few and far between, it's almost a given nowadays. Without it, you'll probably feel a little cheated—like you're missing something crucial. You don't have to worry about that with the Contours, though, which include a one-button remote. The lack of volume controls is disappointing, but while I'd rather not try to fish out my phone in a crowded subway train, it's not a deal-breaker. The one-button remote provides all of the necessities, including the ability to skip/rewind tracks, play/pause your music, and answer phone calls.
The in-line remote is situated on a "tangle-free cable," which means it's the flatter variety that is a lot less likely to bunch into a knot. It's also relatively short as far as headphone cables go, coming in at around 3.75 feet long. There's always plenty of slack when I use the Contours with my laptop or with my phone in my pocket, but if you have a full-sized desktop you might run into problems.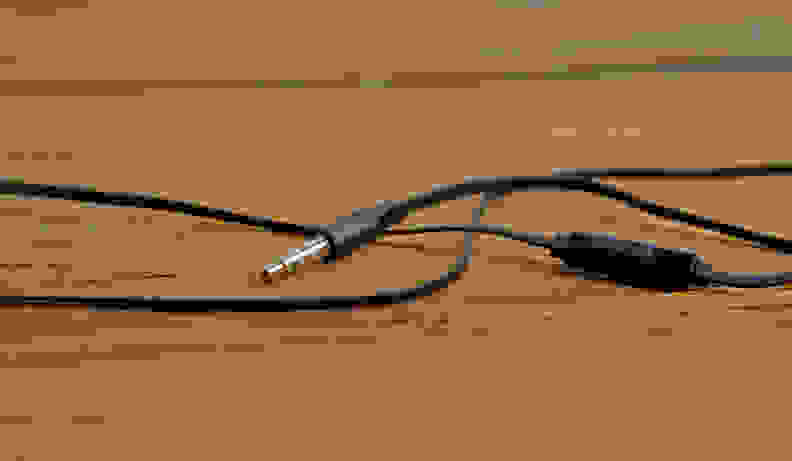 If you're like me, there's only so much a "tangle-free" cable can do when you're just going to wrap your in-ears up and shove them in your pocket. Instead, you'll almost definitely want to take advantage of the included clamshell case. While the custom molds have the feel of hard plastic, once you shape them to your ears they'll probably have a thinner section that could potentially break if you're careless. And while there are spare silicon tips, you'll only get one set of thermoplastic molds in the box.
When it comes to reproducing frequencies across the audible spectrum the Contours produced a curve that lines up almost exactly with an equal-loudness contour, or ELC. An ELC emphasizes certain frequencies so the entire spectrum can be heard equally as well by the human ear. This is typically shown in the sub-bass and bass frequencies, which receive a substantial boost because humans can't hear those frequencies as well as midtone and treble frequencies.

"This feels weird. Warm and weird."
As the folks over at Digital Trends can vouch for, getting liquid goo injected into your ear via an audiologist for custom molds is a painful and awkward process. Basically, if you've ever wondered what a ceti eel from Star Trek II: Wrath of Khan felt like, you could schedule an appointment with an audiologist. If that isn't something you're looking to try for yourself, the shaping the molds for the Contours is a much more pleasant experience.
Each pair of the Contours come with a set of two thermoplastic molds in a shape that roughly resembles your inner ear. While the headphones only come in black, you can get the molds in plenty of different colors—like red, orange, green, blue, and more. Decibullz also offers molds that are compatible with other manufacturer's in-ears. If your buds happen to be on the list, you can spend about $15 to just get the custom ear molds.
To begin the molding process with the Contours, first you need soften the molds in a cup of boiling water. Once they're malleable you simply attach it to the earbuds—along with the silicon tip—and push them into your ears like you would with any other in-ears. Then, using a mirror, push the mold so it fills the bowl and all of the nooks and crannies in your ear. Thankfully, it's a forgiving process and Decibullz provides plenty of instructions to make sure you get it right.
I can easily wear them all day at work without a hint of discomfort.
The first thing you'll want to do is test them out and make sure it's a good fit—it should sound almost like you're underwater. If it doesn't, you can use a hair dryer to soften them again for easy adjustments or soak them again to start fresh. Don't worry if you don't get it right away, even after a few tries my left mold was still uncomfortable and I could only stand to wear it for short bursts of time. But now that I've found the right mold it feels like they're not even there; the pressure is evenly distributed and I can easily wear them all day at work without a hint of discomfort.
The isolation test measures how well a pair of headphones are able to block outside noise. While in-ear headphones typically perform well in this category—as they usually block most of the ear canal—the Contours have an extra advantage thanks to the custom thermoplastic molds.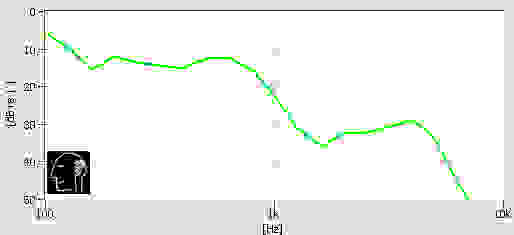 The Contours—and the custom molds—drop the relative volume of bass and most midrange frequencies until they're about half as loud as normal. If you have to deal with the loud noises of trains or buses on your daily commute, something like this is going to be a game changer. Each time I took the subway to and from work I was surprised at just how much the rumbling sounds were cut down while still leaving enough sound for me to be aware of my surroundings.
Once the ambient frequencies get close to 800Hz there's another sharp drop in the relative volume down to a quarter and then an 1/8 as loud at 2kHz. While it's unlikely you'll encounter a lot of these sounds in your day-to-day, if you do, they'll be so quiet that you probably won't even notice them.
It's not perfect, but it's also surprisingly great for the price
Although isolation is the unsung hero of great sounding audio, it can only do so much if your buds produce less than stellar sound to begin with. The bottom line is that the Contours are good, but not great. However, they're definitely worth the money despite their few faults.
Starting with the most important factor—the sound—the Contours did very well. There's a big emphasis on bass and sub-bass sounds, so sounds like electric/acoustic bass and baritone vocals are going to be the first thing you notice. However, they aren't emphasized so much as to be overpowering.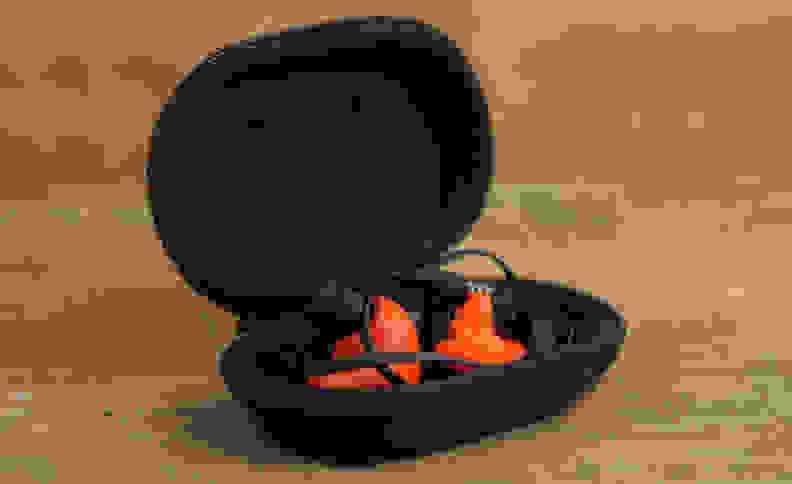 In fact, the Contour's emphasis on bass and some higher notes results in something that looks awfully close to an equal-loudness contour. That means that certain notes will be emphasized to complement the way human ears hear frequencies, so everything from classic rock to electronica will sound great. But, there is a slight emphasis on the right channel so some of your music might sound a little lopsided.
Everything from classic rock to electronica will sound great.
You can also rest easy knowing that there won't be any unwanted sounds in your music. Distortion is something that almost all headphones have and can easily be picked up on by audiophiles or listeners with sensitive hearing. This isn't the case with the Contours. Instead, they measured distortion of a fraction of a percent across the audible spectrum. If you hear any kind of fuzzy, crackling sounds in your music, it's more likely that it was put there on purpose.
Of course, the true standout of the Contours is its isolation, or ability to block ambient noise. The custom ear molds and double-flange silicone tips should provide plenty of buffer to stop most sounds from the outside world leaking in and disrupting your tunes. Even the most difficult range of sounds to block—sub-bass and bass—are dropped to about half their original volume.
If you want a better look at how the Contours performed by the numbers, head over to the Science Page and take a look at our results.
Our distortion test measures the amount of unwanted noise—like clipped notes or fuzzy, crackling sounds—while listening to a pair of headphones. Now, we expected the Contours to have exceptionally good isolation thanks to the custom molding. What we didn't expect was for them to also have essentially nonexistent distortion as well.

Let me contextualize this. Our threshold of what we consider audible is anything that's 3% or above. Anything more should, theoretically, be audible to the majority of people. But, the Contours don't even get near that. For nearly the entire audible spectrum they stay pretty close to 1/5 of a percent. Even audiophiles with extremely sensitive hearing are unlikely to hear any unwanted sounds in their music.
It's hard to pass on a bargain like this.
From earbud to audio jack, the Decibullz Contour Custom Molded Earphones are an incredible bargain that deliver impressive audio for their low price. Factor in the enormous savings of custom ear molds and you've got some pretty stellar buds that are absolutely worth the investment—as long as you're okay with its few faults. On the bright side, if you're only interested in the molds, Decibullz offers adapters for $15 that work with popular buds like the Sol Republic JAX and the Urbeats by Dr Dre, so you don't have to buy all new in-ears if you only want the custom molds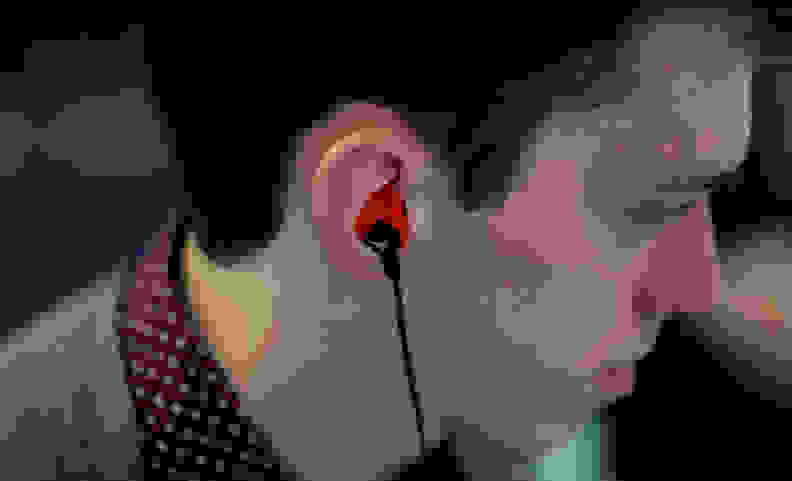 If you're not sold on the up-and-comer Decibullz and don't want to deal with fitting your own custom molds for good passive isolation, we'd recommend taking a look at the AKG K 323XS's (MSRP: $59.95). They were featured prominently during our 2014 Best of Year Awards in multiple categories, including Best Value In-Ear Headphones and Best Passive Noise Cancellation. Pound-for-pound, they're incredibly similar to the Decibullz—both in sound output as well as isolation and distortion—and you won't have to worry about the custom molding.
If you're looking for something with active noise cancellation or you simply find in-ears uncomfortable, then try a good pair of over ears. But, there are still some in-ear varieties worth your time, so long as you're willing to make a few sacrifices. The Bose QC20i (MSRP: $299.95) have incredible noise cancellation, but you're going to pay a hefty price for that kind of performance, and the bulky battery pack certainly doesn't do the QC20i in-ears any favors, either.
Decibullz has created a budget-friendly, relatively hassle-free version of a product that has long been anything but.
For what they're offering, the Contours are, put simply, a great choice. It's rare to see the headphone industry truly innovate or introduce a revolutionary product—generally speaking, manufacturers pretty much have it all figured out. Decibullz has broken that mold by creating a budget-friendly and relatively hassle-free version of a product that was anything but. It might be a newcomer to the headphone game, but Decibullz certainly looks like it's here to stay.

×
Other Tests
Meet the tester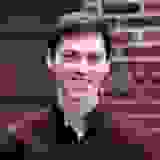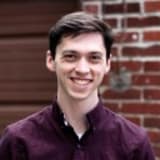 Nick Schmiedicker
Former Managing Editor
@@nschmiedicker
Coming from Buffalo, NY, Nick studied media production and arts journalism. When he's not writing about tech Nick can be found playing video games and keeping up on the latest in pop culture.
Checking our work.
Our team is here for one purpose: to help you buy the best stuff and love what you own. Our writers, editors, and lab technicians obsess over the products we cover to make sure you're confident and satisfied. Have a different opinion about something we recommend? Email us and we'll compare notes.
Shoot us an email