Pros
Clear, balanced sound

Comfortable
Cons
Extremely light feature set
Overview
So what's the downside? The MDR-7056 have to stay in one place. Due to a very long cable and questionable materials, portability is a problem. And unless you enjoy equalizing your own tunes, the flat response may leave you longing for more in terms of sound quality. Yet hobbyists are sure to love this affordable option. For all-day listening, the Sony MDR-7506 offers a lot in exchange for a little.
Form & Features
These cans are made for listening—not looking.
Saving money feels great, but it seldom gets you a truly well-made product. The MDR-7506 is no exception. Sale prices of around $77 buy you solid sound and a great-feeling fit—you can listen to these over-ears comfortably for hours—but the design scheme is truly drab. The closer you look, the more devils you'll find in the details: a cable you can't remove; speaker pads that lack the durability to last; low-grade plastic as far as the eye can see. Handle with care.
We do appreciate the nearly 10-inch-long cord, though, which is great for the office. There is no remote of course—commuting with these won't be comfortable—but if you do need to take the MDR-7506s on the go, be sure to use the ugly little carry bag. Sony also includes a 1/4-inch adaptor to pair with the 1/8-inch basic one, a perk DJs and hobbyists will get plenty of use out of.
Audio Quality
Ready, set, equalize
Bass isn't as loud as what you'd normally find on mainstream headphones, which is precisely why many hobbyists will love the MDR-7506s.
Plenty of everyday listeners will like the MDR-7506's balanced sound quality right off the bat, but some will find it lacking. That's because the soundscape is very flat, meaning bass isn't as loud as what you'd normally find on mainstream headphones in this price range.
This is also precisely why many hobbyists will love the MDR-7506s; "flat" sound that doesn't over or underemphasize various portions of the musical range makes it easier to use an equalizer to tailor music to your own liking. Many listeners never use equalizers to customize their own sound, but the ones that do will appreciate these headphones—especially given the friendly asking price.
Even better, these headphones are very balanced in loudness between left and right speakers. Small imbalances are there, but the errors are so mild you'll never notice them. Distortion doesn't crash the party, either. While not completely free of unwanted pollution, the MDR-7506 has very, very low measures—many listeners will never even notice it.
Last Word
Take care of them, and they'll take care of you.
Sony's MDR-7506 (MSRP $130) may not dazzle you with its outfit—there is absolutely nothing exciting to look at here, and you'll probably need to replace the cheap ear pads at some point. Yet, like Don Quixote with his bowl for a helmet, there's still great quality within.
The sound is nicely balanced, so that no portion of the musical scale is too loud or too soft. Aspiring audiophiles will especially love this soundscape, because it's optimal for equalizing and mixing, which typically costs a lot more.
In terms of value, this is the best buy I've seen all year. A simple online search puts these over-ears in the neighborhood of $77. The Sony MDR-7506 isn't a convenient travel companion, and it doesn't win best-dressed, but it offers balanced sound with very little distortion in a comfortable, affordable package.
The Numbers
A slew of tests and a heartless robot didn't crush the Sony MDR-7506 over-ears. These headphones performed well in every trial we put them through.
The even frequency response, the low distortion, the balanced volume—these headphones check out from top to bottom.
Frequency Response
Not a mainstream fish
Notice that the frequency response doesn't wander far from the parent signal throughout most of the range. Most headphones in the vicinity of $100 dollars tend to boost tons of bass, but the MDR-7506s don't follow this trend, providing a flatter response instead.


The response isn't entirely flat—especially in the high end—but these headphones are still a solid choice for those of you wanting to equalize your music without collecting too much distortion along the way. These won't do for an expert of course, but for beginners, the MDR-7506s are a great starting point.
Distortion
Not much in the way of added garbage
There are marked levels of distortion in the MDR-7506's sub-bass region, but the human ear is least sensitive in that portion of the range. As such, the distortion in the sub-100Hz range is nothing you're likely to hear. As for the rest of the range, distortion keeps to very low measures, never rising to an audible point.

In fact, you can increase volume to 116dB before hitting a 3% level of distortion, but spare yourself the hearing loss and just don't do that—it's unsafe.
Attenuation
Average isolators
The Sony MDR-7506 reduces a good amount of middle and high-end noises, such as chatty office coworkers and closing doors. Midrange disturbances get reduced to as much as 1/4, while high-end bothers are hushed by up to 1/16. Low-end noises will break the barrier without any trouble at all, however, so don't expect protection against bassy outside sounds like grumbling engines or clanging construction.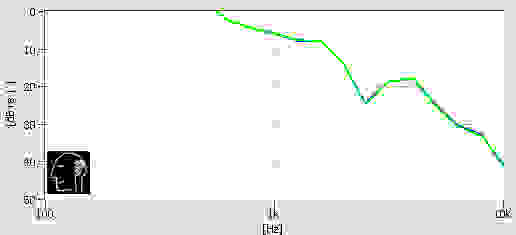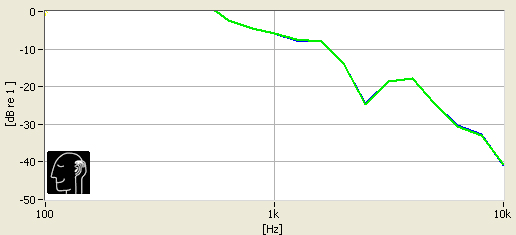 Looking Further...
Meet the tester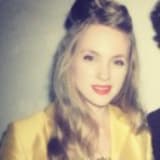 Virginia Barry
Former Managing Editor
@
Virginia is a former Managing Editor at Reviewed.com. She has a background in English and journalism. Away from the office, Virginia passes time with dusty books & house cats.
Checking our work.
Our team is here for one purpose: to help you buy the best stuff and love what you own. Our writers, editors, and lab technicians obsess over the products we cover to make sure you're confident and satisfied. Have a different opinion about something we recommend? Email us and we'll compare notes.
Shoot us an email