You needn't waste a breath trying to justify to me your resistance to AirPods. Whatever your reasoning, I get it.
I recently wrote a piece called "I hate that I love AirPods," because of just how frustrating the AirPods can be.
Of the truly wireless earbuds we've tested, Apple's AirPods are hands-down the best combination of sound quality, ease of use connectivity, battery life, and even price on the market. They are also maddeningly hard to fit into my ears and look goofy as heck once they're in there.
Fortunately, we've spent quite amount of time testing, handling, and operating a ton of truly wireless earbuds and evaluating them based on sound quality, design, and reliability. AirPods may not be perfect, but they're as close as to perfection as we've seen when it comes to truly wireless earbuds. Here's a handful of alternatives that come close to reaching the same peak.
Jabra Elite 65t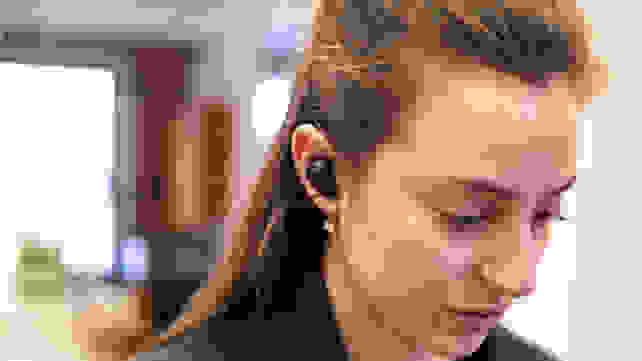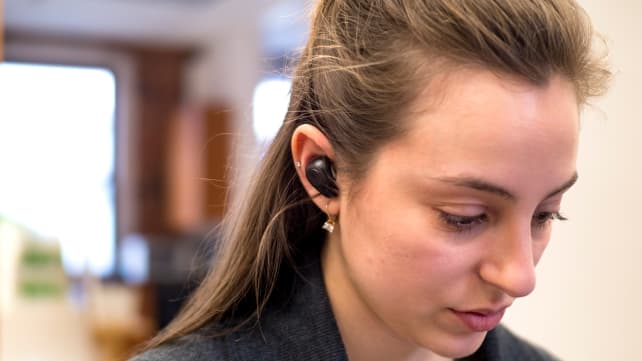 Of all the AirPod alternatives I've used, the Jabra Elite 65t are by far my favorite for three reasons: their slim, well-fitting design, their fantastic sound quality, and their long-lasting battery life.
Unlike bigger, chunkier AirPod alternatives, the Elite 65t earbuds sit close to the ear, giving them a subtle look. They come with multiple silicone tips for ears of all shapes and sizes, and if you manage to secure a good fit, the isolation is superb.
While not the best-sounding buds we've tested, Jabra's truly wireless earbuds perform at a high level, in part due to their ability to create a tight seal. I'm consistently impressed, too, by how bass-friendly these buds are—if you're looking for rich, full sound, there aren't too many wireless earbuds that offer better performance than this.
I'm consistently impressed by how bass-friendly these buds are.
And, although the Elite 65t don't last as long on a single charge as AirPods, they're nevertheless equipped with a dependably long-lasting battery that won't often let you down.
That's not to say that they don't have a couple of glaring problems. For starters, the Elite 65t don't pair as seamlessly to devices as Apple's earbuds do. I've also experienced occasional static in the left earbud of two separate pairs—not the sort of thing anyone wants to hear when they're trying to jam out to some music on the train.
That said, folks who don't like the look and feel of AirPods should absolutely explore the Jabra Elite 65t as an alternative. I'd even go so far as to recommend them before any of the others on this list.
Get the Jabra Elite 65t true wireless earbuds for $169.99 via Amazon
Samsung Gear IconX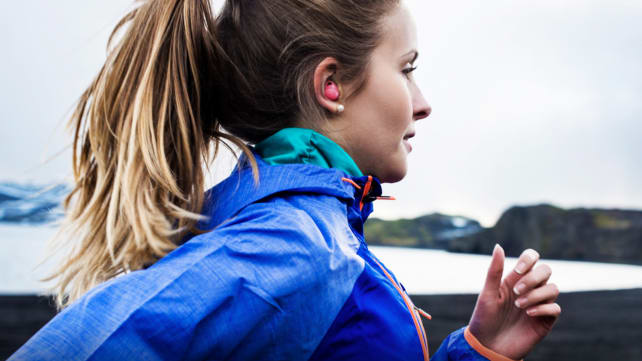 Fitness-focused folks who can't keep AirPods from falling out at the gym or on foot should explore the Samsung Gear iconX, which fit deep enough into the ear to form a tight seal—and stay there.
But it's not just the fit that makes the Gear iconX a solid alternative to AirPods. These wireless buds feature fantastic bass response and killer battery life, too. Another feature we love is their 4GB of internal storage; being able to play music on-the-go without maintaining a connection to your phone makes for even longer playback time.
Another feature we love is their 4GB of internal storage.
Unfortunately, no pair of truly wireless earbuds is perfect, and the Gear iconX are no exception. We found the deep-set ear tips to be uncomfortable for long periods of use, and the playback control buttons are a bit finicky in practice.
Still, if it's good sound and fitness-proof fit you're after, the Samsung Gear iconX deliver.
Buy the Samsung Gear iconX true wireless earbuds for $169 or less on Amazon
Bose Soundsport Free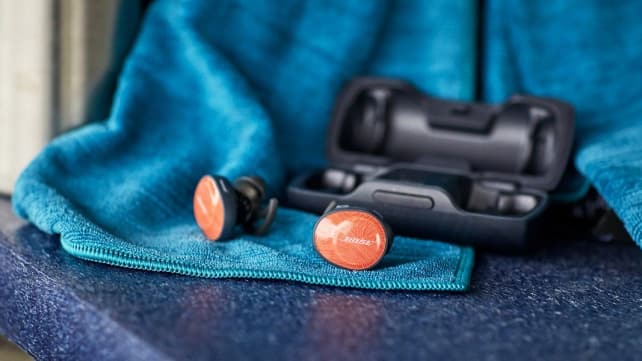 Unsurprisingly, Bose's take on true wireless earbuds are pound-for-pound the best-sounding buds on the market today. If you're the type of person who cherishes sound quality above all else, your best bet is to fork over the cash for Bose's Soundsport Free truly wireless earbuds. Sadly, you'll have to fork over a not-so-small amount of cash if these are the buds you've got your heart set on.
That said, for the premium price, you'll be landing a pair of earbuds that fit snugly and make every type of music—from classical to hip-hop—sound spectacular. Additionally, their battery life is right in line with its top-performing competitors, and their Bluetooth range is nothing to scoff at, either.
Every type of music—from classical to hip-hop—sounds spectacular.
If there's one thing we really, really don't dig about the Bose Soundsport Free, its their bulky design. Simply put, these things make it look like you've got two big bolts sticking out of your head—ones we've seen online reviewers refer to as "Frankenstein neck bolts."
If you don't mind their chunky appearance, however, you'll be securing some of the best sound the wireless earbud marketplace currently has to offer.
Buy the Bose Soundsport Free true wireless earbuds - $199 via Amazon
Related Video: This gadget can see if your food is spoiled but does it actually work?
Our editors review and recommend products to help you buy the stuff you need. If you make a purchase by clicking one of our links, we may earn a small share of the revenue. Our picks and opinions are independent from any business incentives.