Headphones
Apple Enters Wearable Tech Market With... a Hearing Aid?
Hearing aids never sounded so fun.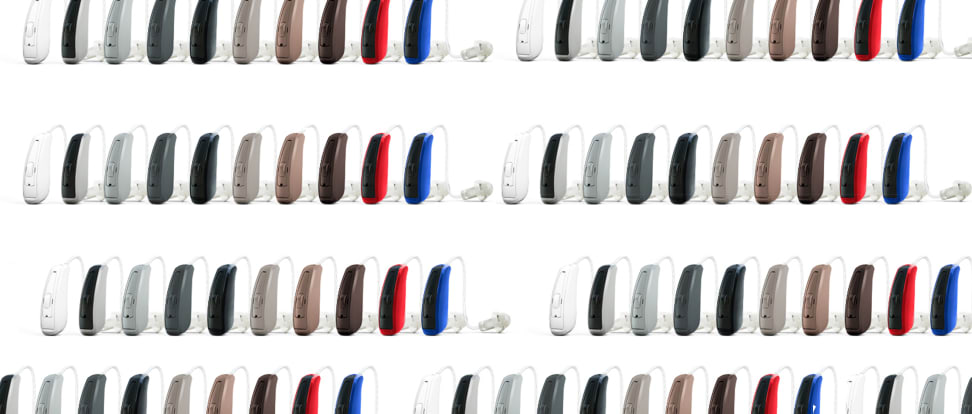 Credit:
Apple has long been expected to enter the burgeoning wearables market. Likely candidates have included smartwatches, smart glasses, and fitness trackers. But Apple's first venture into wearable tech might actually come in a much more specialized realm: hearing aids.
The company has partnered with GN ReSound, a Danish firm that specializes in hearing aids, to design a flashy new model that offers deep integration with iOS 7 devices.
The product is called the LiNX, and it's tailor-made for the iPhone, iPod touch, and iPad. The sleek wireless gadget either collects signals from its immediate surroundings—like a traditional aid—or streams audio directly from an Apple device, making it more comfortable than ever before for the hearing impaired to take calls or watch movies on a personal gadget.
What's more, instead of reaching for controls on the aid itself to change settings, users can instead adjust volume, bass, or treble right from an Apple device.
The extra features have some of the usual Apple flair: If you lose your hearing aid, you can use your iPad to find it. The LiNX also employs GPS to intelligently load saved settings when you arrive at frequented locals—the grocery store, church, the movie theater. And users can try out Live Listen, which transforms an iOS device into a microphone that streams audio directly to the hearing aid.
According to a report on CNN, upward of 36 million Americans suffer from hearing loss, but only one in five of those who need hearing aids actually go and get one. A flashy new product from the Apple store could conceivably motivate more people to get the help they need.
Unfortunately, Apple has no plans to sell the LiNX on its own shelves. CNN reports that those in need will be required to see an audiologist—and pay a whopping $3,000 for the device itself.
Via: CNN