Headphones
Audio-Technica Unveils Slew of New Noise-cancelling and In-Ear Headphones
The Japanese audio giant shows off a new noise-cancelling set, plus six new in-ears.

Credit:
Audio-Technica is not exactly wanting for new headphones—the company currently has dozens of in-ear, on-ear, and over-ear phones on the market. But a storied history and a knack for sleek design—not to mention a few nods by the Reviewed.com staff—suggest the Japanese manufacturer is worth paying attention to.
At CE Week on Wednesday, Audio-Technica unveiled two new headphone lines—one, a high-end noise-cancelling successor to the ATH-ANC7b; the other, a line of six new mid-range in-ear cans with 360-degree rotating ear tips. While the $200 ATH-ANC70 seems interesting, the in-ear phones were a bit yawn-inducing—but we mainly prefer over-ears anyway.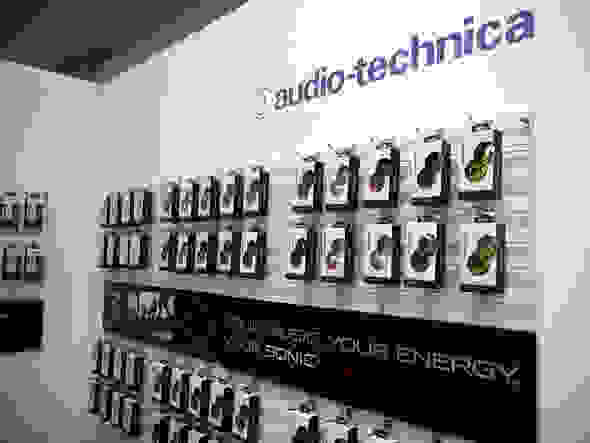 ATH-ANC70
One nifty feature on the ATH-ANC70 is the built-in microphone and controller, which can be connected to most smartphones and allow you to not only receive calls but also operate music controls through voice-command. A backlit button on the right earcup easily engages the mic. But if you're listening to music with headphones, chances are you're not in an environment suited to voice-command song selection. Just, don't be that guy.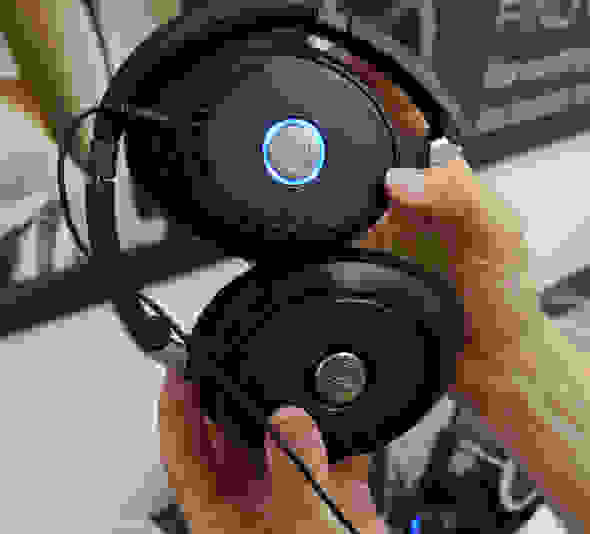 The ATH-ANC70 features 90% noise cancellation, 40 mm drivers, a memory foam headband, and a detachable chord. The MSRP of $199.95 seems pretty steep, but it has a decent brand backing it. We'll have to see how it performs in our labs before we give it our recommendation.
SonicFuel
Audio-Technica's new line of in-ear headphones are unimaginatively named, but impressively designed.
Audio-Technica's new line of in-ear headphones are unimaginatively named, but impressively designed. The "C-tip" earpieces are supposedly ergonomic, in that they fit snugly around the pinna, but we're skeptical—it seems like another anatomical hurdle to wearing a simple pair of in-ear phones. However, we did like the 360-degree rotating speaker buds; they seem like they could solve some problems for people who like the convenience of in-ear phones, but not the feel.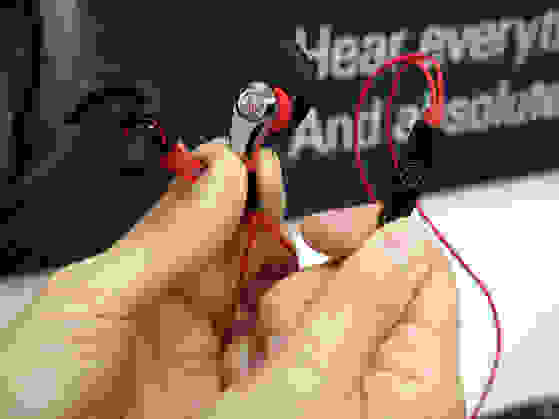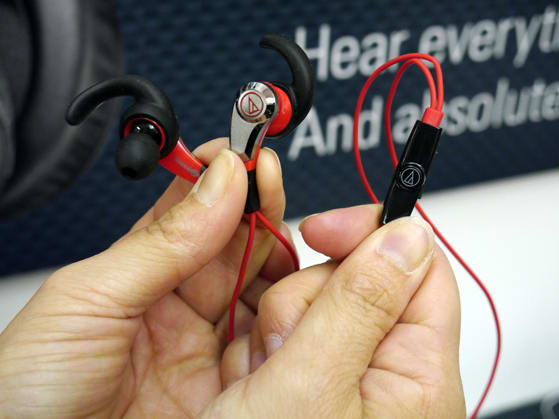 Ranging in price from $44.95 to $99.95, the SonicFuel phones offer the distinctive look of A-T in-ears—plus renewed hope for greater comfort—but it's hard not to see them as just another set in Audio-Technica's very long line of low- to mid-range headphones.