Headphones
Neoh Headphones Are an Oculus Rift for Your Ears
Immersive surround sound audio that tracks your movements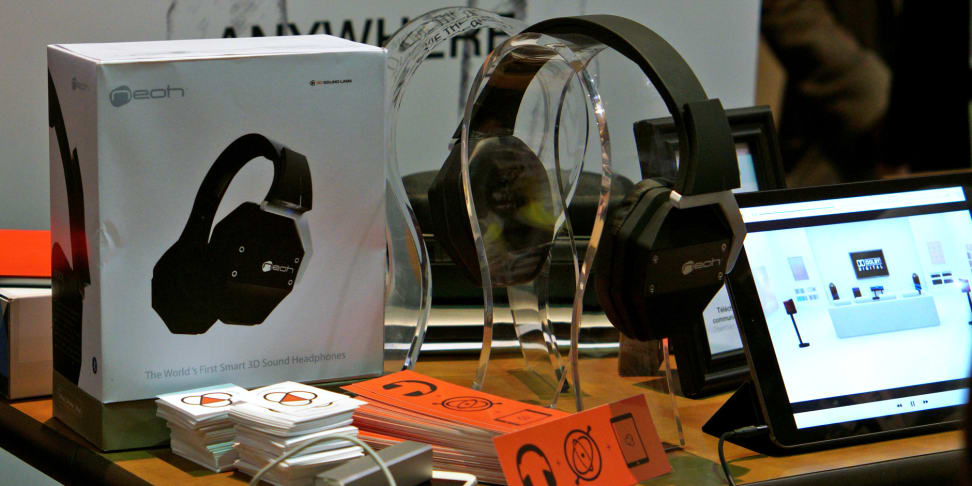 Credit:
3D Sound Labs took to CES Unveiled to debut their Neoh headphones, designed to bring the surround sound movie theater experience to a single pair of headphones.
Co-founder and CEO Xavier Bonjour describe the Neoh as "the Oculus Rift for your ears." The battery is rechargeable and lasts about 20-hours on a single charge.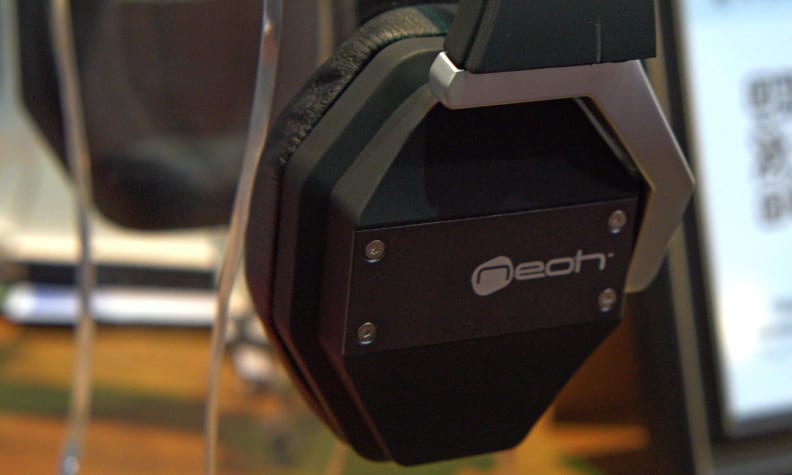 Using a 9-axis system, the headphones track your head movement and alter the sound output to follow. The connected device serves as the primary point for the headphones to track your movements against. So if you turn away from your iPad, the sound in the Neoh will move to seem like it's coming from behind. The tracking signal is broadcast via a low energy Bluetooth signal and relies primarily on the connected device to handle the bulk of the work.
They're currently compatible with iOS devices but will fully incorporate PC, Mac, and Android devices by the release window in Spring 2015. While they couldn't say exactly who, the folks at 3D Sound Labs did tease that they were being used in conjunction with a major video game company for an upcoming release.
The price is still being ironed out, but 3D Sound Labs is confident they'll mark them below $299—and even cheaper if you sign up during the January pre-order.