Headphones
Sony Audio Announcements: Tiny Hi-Fi Walkman and More
Fall lineup to include a waterproof headset, high-res over-ears, sound bars, and more

Credit:
Today, Sony announced a slew of shiny new audio products for fall that ranges from sound bars, to hi-res Walkmans, to bluetooth headphones, and beyond. All of the new models are set to hit shelves this fall.
First up is the HT-ST5 premium sound bar with wireless subwoofer, retailing for $999 and available for purchase some time in late September.
Using Sony's SongPal remote app, operators can control the HT-ST5 system from a phone.
The HT-ST5 is a high-def home-audio solution that packs loads of quality into a single compact bar and subwoofer. The 7.1-channel system punches with 380 watts, and supports Dolby TrueHD and dts-HD Master Audio high-def formats.
Sony hopes to deliver an effortless user experience via NFC (near field communication) and Bluetooth support, so that the system turns on automatically as a user enters the room. Additionally, the subwoofer will auto pair with the sound bar for added ease.
Using Sony's SongPal remote app, operators can control the HT-ST5 system from a phone; the app also integrates services such as Spotify and Pandora, so that users do not need to exit the remote in order to enjoy streaming music. The remote caters to iOS and Android users.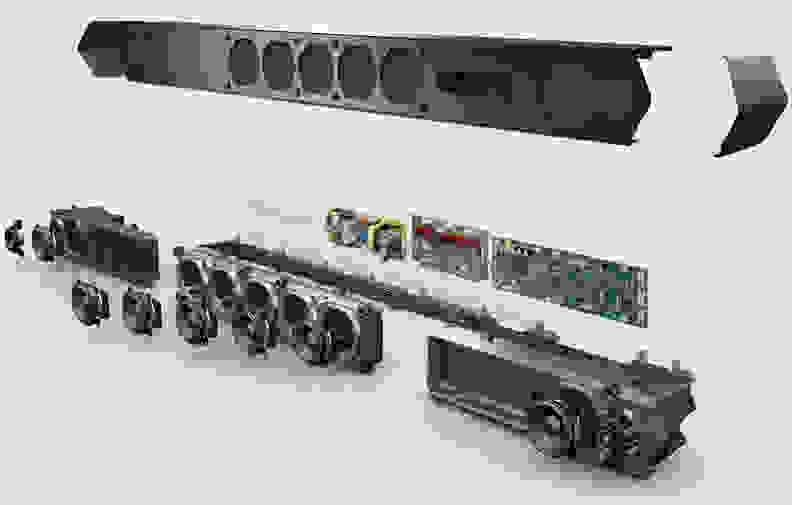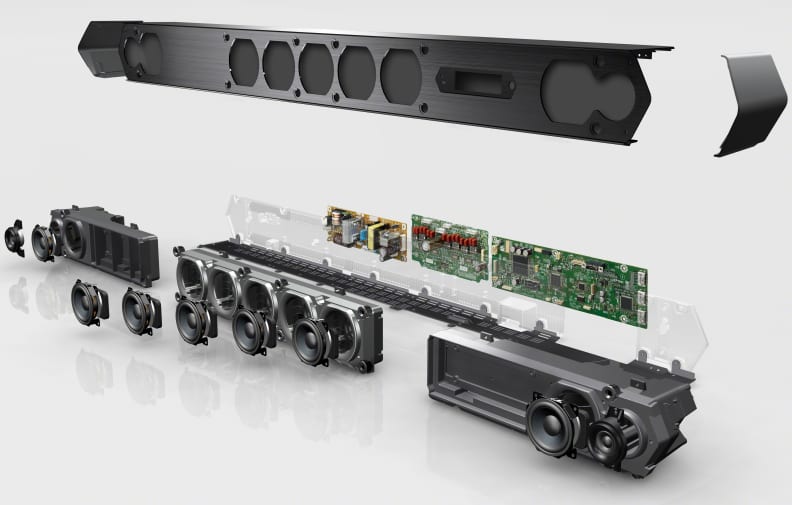 No, it's not 1985. But yes, there are two new Walkmans appearing in Sony's fall lineup. The first is Sony's NWZ-A17, which the company claims is the world's smallest hi-fi music player. The teeny Walkman will sell for $299 in late September, and supports hi-fi formats including WAV, AIFF, ALAC, and FLAC. It also upscales lower res formats like MP3 and AAC, to name a few.
With 50 hours of MP3 playback and 30 hours of hi-res performance, the NWZ-A17 hopes to please a variety of listeners. Thanks to Bluetooth and NFC functionality, interested users can make use of streaming services like Pandora, but the player also packs 64GB of personal space. The quality-driven user will no doubt make great use of the microSD slot, and drag/drop for iTunes or Windows is another solution.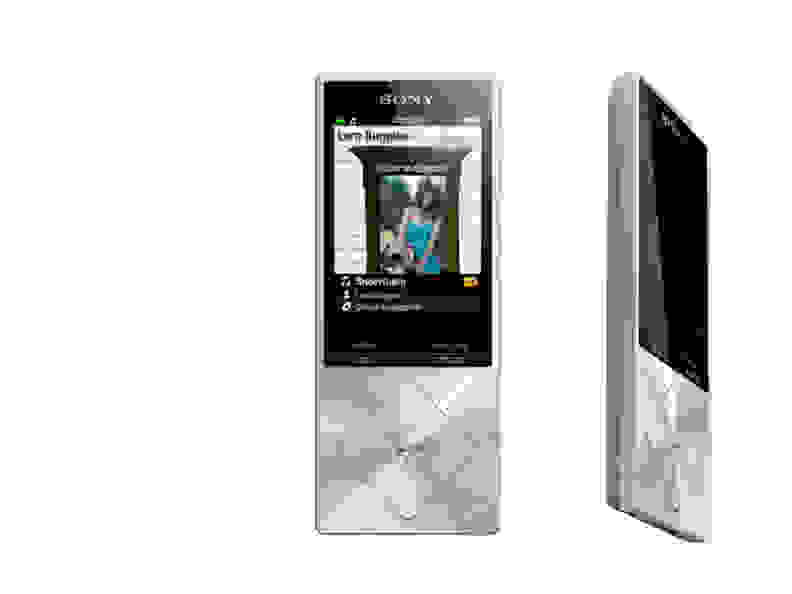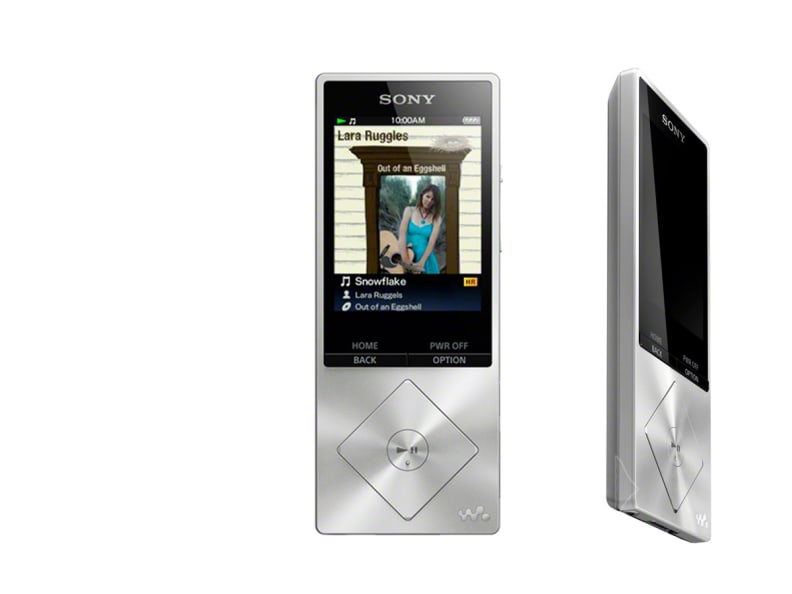 The second Walkman Sony announced in fact doubles as a waterproof headset: The Walkman NWZ-WS613 MP3 Player with Bluetooth will be available for $159 by mid-October. The headphones sport wrap-around design and a waterproof body that streams music and internet radio, and even connects to fitness apps.
The second Walkman Sony announced in fact doubles as a waterproof headset.
The headset also ships with a unique control set; like a ring, users slip the control deck onto a finger for control of playback and phone calls. A cable for drag and drop of music files from a PC also ships with the product, and compatibility with Sony's SongPal app allows users to control the headset via smartphone.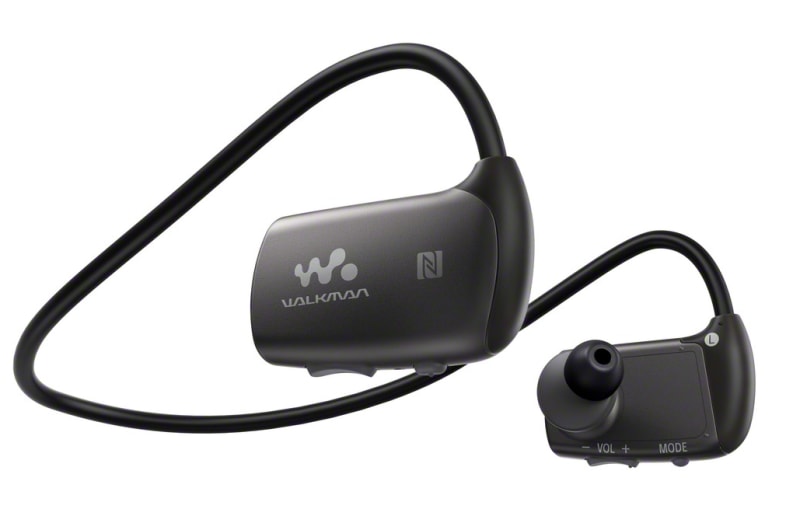 ×
Walkman
Rounding out today's announcements are two other headphones, the MDR-1A High-Res Headphones and the MDR-XB950BT Extra Bass Bluetooth Headset. The MDR-1A sports 40 mm drivers with Aluminum Liquid Crystal Polymer, while a 4-conductor, silver-coated OFC (oxygen free) cable aims to capture superior signal separation and minimal transmission loss. The MDR-1A offers an integrated mic/remote, a carry case, and two color schemes of either silver or black. The product should hit shelves by late September for $299.
×
Hi-Fi Headphones
Lastly, Sony's MDR-XB950BT Extra Bass Bluetooth Headset boasts wireless listening and powerful bass. The headphones do ship with a cable, meaning Bluetooth is merely an option. Other features include NFC, streaming support, a 20-hour charge, and NFC for easy pairing. This headset will sell for $199 in mid-September.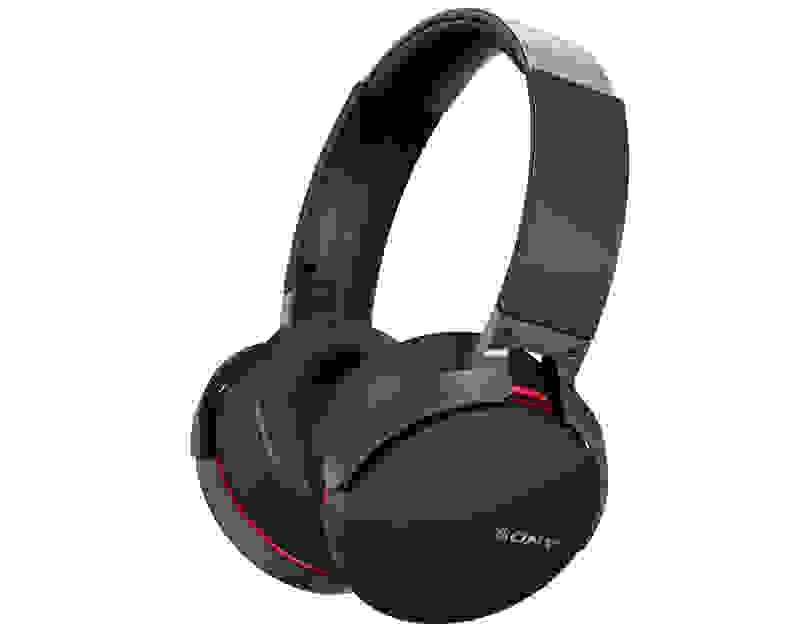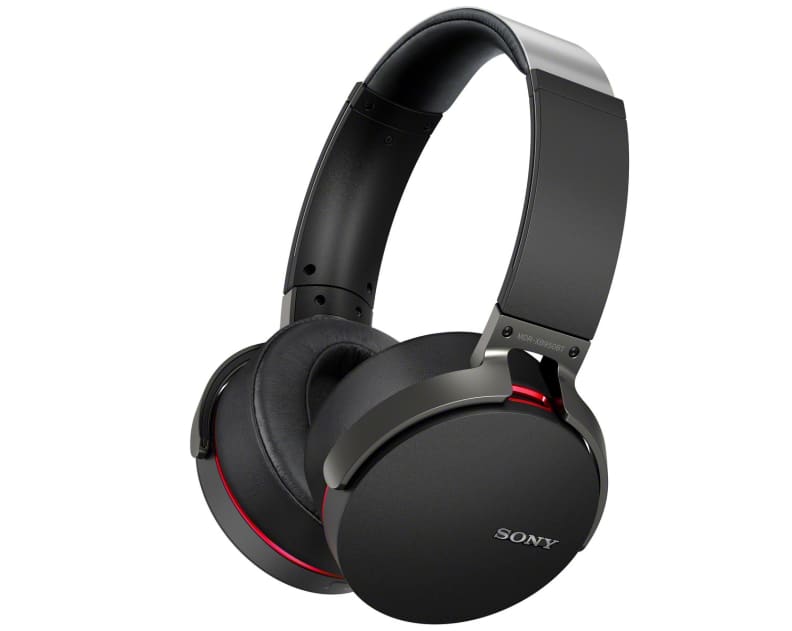 Source: Sony