Headphones
You Can't Lose Altec Lansing's Freedom Earbuds
Totally wireless buds with a Bluetooth "homing" feature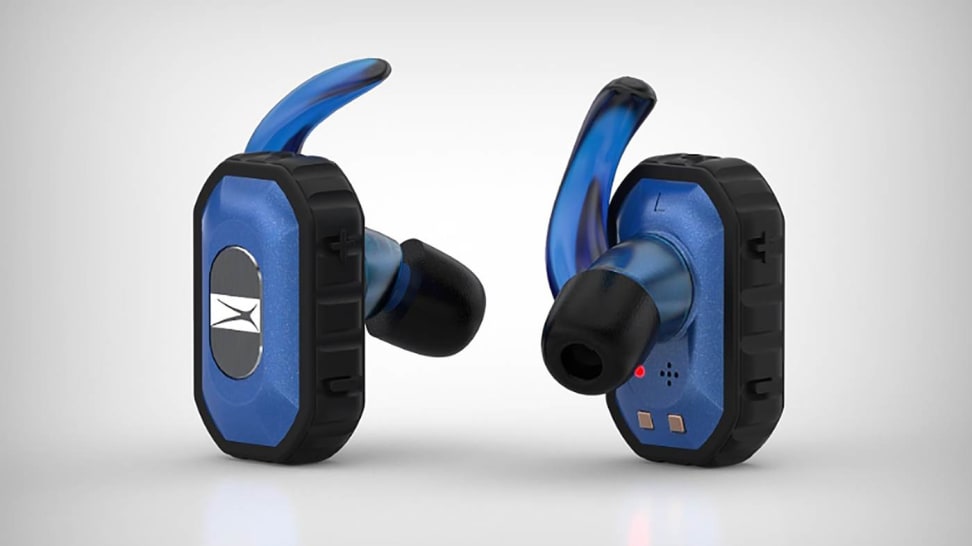 Credit: Altec Lansing
While the basic technology of headphones hasn't changed in nearly a century, manufacturers are always looking for ways to make their products more durable and more portable. Altec Lansing has been building and innovating on audio speakers for decades, and might've accomplished both of these objectives in one fell swoop with their new, completely wireless Freedom earbuds.
The Freedom earbuds, premiering at CES 2016, boast a number of appealing features—most notably the total lack of wires, even between the earbuds themselves.
Built-in Bluetooth does double duty: not only is audio transmitted from your mobile device to each earbud, it also serves as a locating service (via a smartphone app) if you eventually lose one or both of your untethered earbuds.
Each bud has up to six hours of battery life and is rated at IPX7 waterproofing, which means they can live in up to 3 feet of standing water for up to 30 minutes without compromising the internal electronics.
The Freedom earbuds come in a wide variety of colors, and will cost $150 when they arrive next quarter.
Related Video