Headphones
These light-up headphones pulse to the beat of your music
It's lit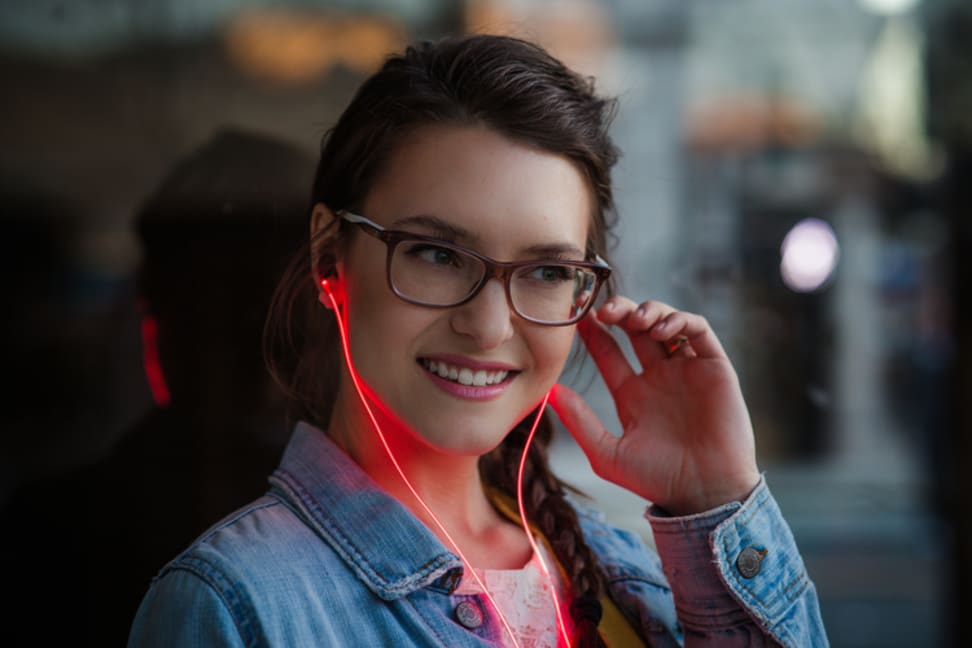 Credit: Glow
I'm not much of a runner, but when I do go out for a jog, a solid playlist is a must. After all, a good tune really distracts me from the ache in my legs and the fire in my lungs. Because music is such a necessary part of my workout, I need quality headphones I can rely on. Otherwise, if I don't have music, I don't work out. Thanks to Glow, a tech startup, these laser headphones are not only durable, they pulsate along with your music too.
Now, I have a soft spot for weird and gimmicky products, but headphones are different. If an expensive piece of tech catches my eye, it really needs to last and work well. With Glow, I dig the science fiction aesthetic, but sound quality should trump everything else. In other words, I want to be able to hear my music over my own laborious breathing. Again, I'm not much of a runner.
I haven't tried these headphones out yet, but they look promising. I prefer in-ear headphones anyway because they naturally reject outside noise. Glow's in-ear design helps with passive noise isolation, but the asymmetric nozzle makes for a more natural fit inside your ear canal too. Believe me, when you're in the middle of a hard workout, there's nothing more annoying than ill-fitting headphones. Plus, if you're a nighttime jogger like me, the light-up cords will make you even more visible. Yay, safety!
Glow retails at $169.99 and is available to order on Amazon. The Glow App works with both iPhones and Android phones and you can use it to control the brightness or the different modes. There's even a five-way remote at the bottom of the wire, so if you're in the mood for a bouncier tune, all you have to do is press one of the buttons.
Related Video