Health & Fitness
Could this wearable solve chronic pain?
Chronic pain? Quell could offer relief.
Credit: NeuroMetrix
Chronic pain is no joke. At best, it's a nagging discomfort you have to plan your day around, and at worst it can derail, well, everything in your life. And while there are plenty of treatment options for pain management, most sufferers find themselves choosing between handfuls of addictive, brain fog-inducing painkillers or being deeply uncomfortable.
I count myself in that second camp (those who forgo the major painkillers), which is why I was so excited to learn about Quell, a wearable pain relief band from NeuroMetrix that sends neural pulses to your brain to interrupt chronic pain signals in your body.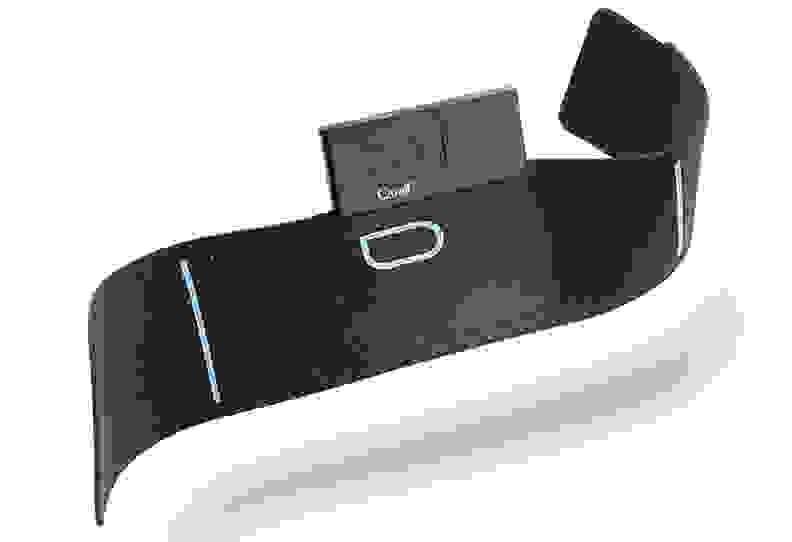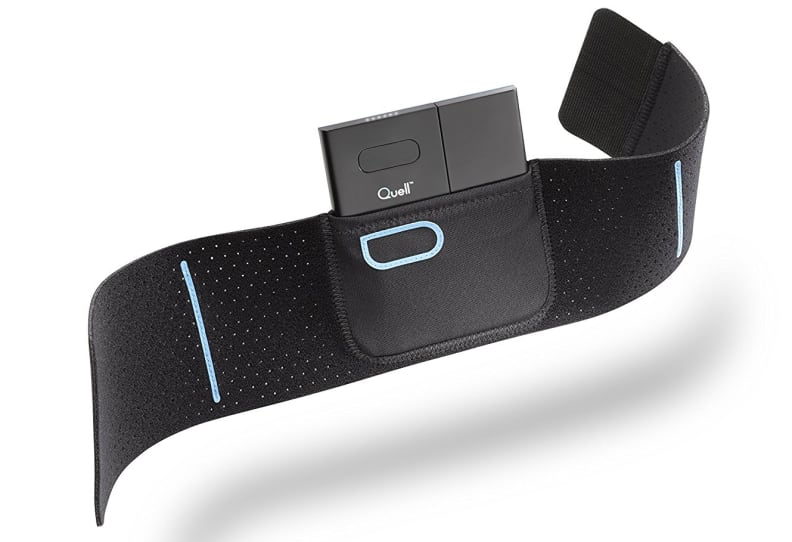 Unlike some other pain treatment devices, Quell's pain relief isn't limited to a localized area, aiming instead for full-body pain relief. All users strap the device to their upper calf, regardless of the location of their pain. From there, the device stimulates sensory nerves, which travel to the brain, triggering a neurological response that blocks chronic pain.
SVP and Chief Commercial Officer of NeuroMetrix Frank McGillin touted the customizability of the companion app, which allows you to control when the device is treating pain, choose the stimulation and sleep patterns that are right for you, and track pain, therapy, activity, and sleep over time.
That all sounds great, but I wanted to know if Quell would be bulky, attention-grabbing, or just plain in-the-way. McGillin assured me the wearable had no such issues.
"I'm wearing the device right now," he smiled, tapping his calf. I took his word for it, as the wearable was rendered completely invisible beneath his pants leg. He added that Quell is meant to look athletic—and indeed may prove excellent treatment for athletes battling chronic pain.
I haven't tried the device myself yet, but if it works as marketed, I'd like to think that its steep price ($249 up front, plus about $1 a day for the disposable electrodes) could be worth it. After all, anyone who's had chronic pain will tell you that relief is invaluable.
Related Video