Health & Fitness
New to golf? Here's how to avoid embarrassing yourself on the course
Know how to keep your cool when you're on the green.
Credit: Getty Images / VichienPetchmai
In golf, there are so many rules that it can be tough not to trip over them on the way to the first tee. Don't walk in someone's putting line. Don't talk in someone's backswing. Don't drive the cart ahead of your playing partners.
Fortunately, knowing how to keep your cool on the green isn't limited to those who've been putting since they were toddlers. There are some easy ways to avoid embarrassing yourself on the gold course. As an avid golf player and fan of 40-plus years, allow me to share seven tips (plus a few extra suggestions) of what I've learned along the way.
1. Don't dress like someone you're not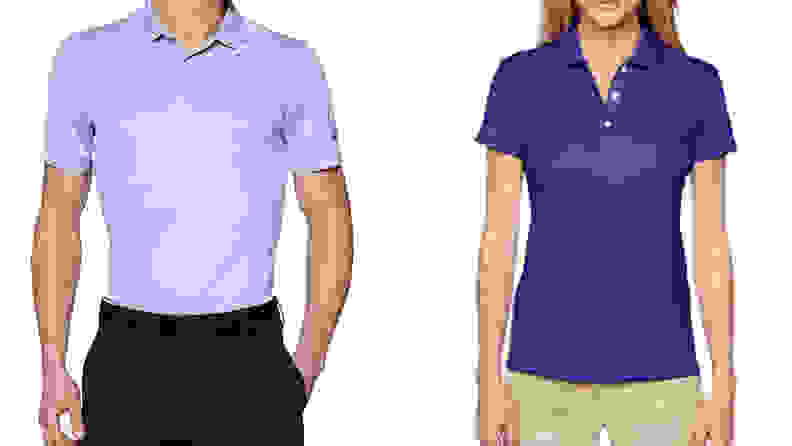 As with most things, it's best to dress for your own comfort level on the course. But if you're not sure what that means for you, there are some easy ways to blend in without feeling bland. That could mean avoiding the Rickie Fowler orange shorts in favor of something less loud. You'll also probably want to take a pass on the John Daly gear that looks like it might have been a set of curtains at a Holiday Inn.
Instead, play it safe with khaki pants or shorts as well as golf shirts from any number of clothing companies. Single color tops won't make you stand out—and that's a good thing.
2. Put the cell phone away
You will have playing partners that ignore this unwritten rule, but it's best not to be that person one who checks their email three times a hole.
If you must be in contact with someone for a legitimate reason, consider investing in a smart watch like an Apple Watch. This will help you sneak a peek at emails and texts while no one is looking and play it off like you are checking GPS distances for your next shot. (You can get an app to actually do that, too.)
Get the Apple Watch Series 5 from Amazon for $399
3. Give the green its due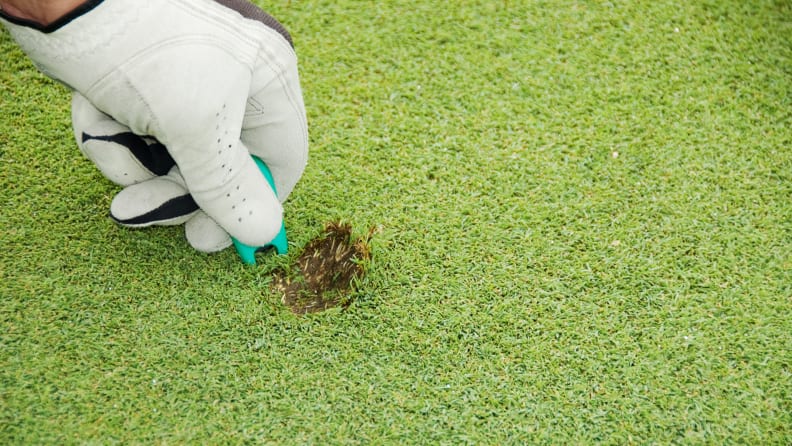 On the course, divot tools are an invaluable resource to show your playing partners that you respect the course and the rules of etiquette in golf. Any time your ball makes an impression on the putting surface, use the divot tool to loosen the grass around the mark and then tamp it down with your putter so it looks perfectly smooth again.
As a general rule, fix your mark and one other that someone else neglected. If everyone did this, the green would be in much better condition—so if you can do your part, you should.
4. Bring some extra balls with you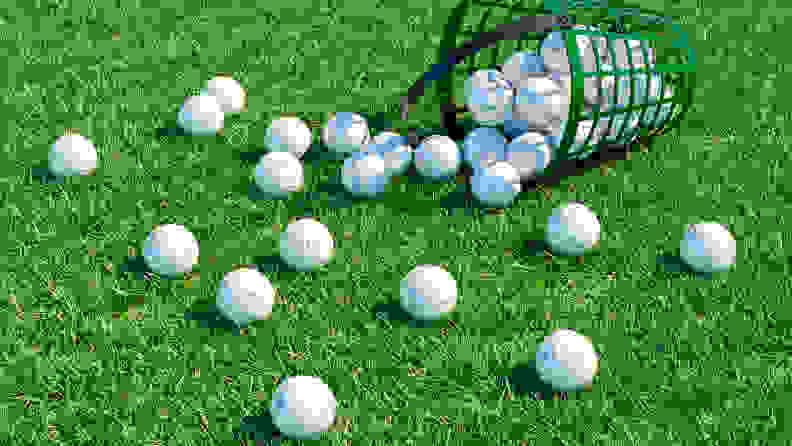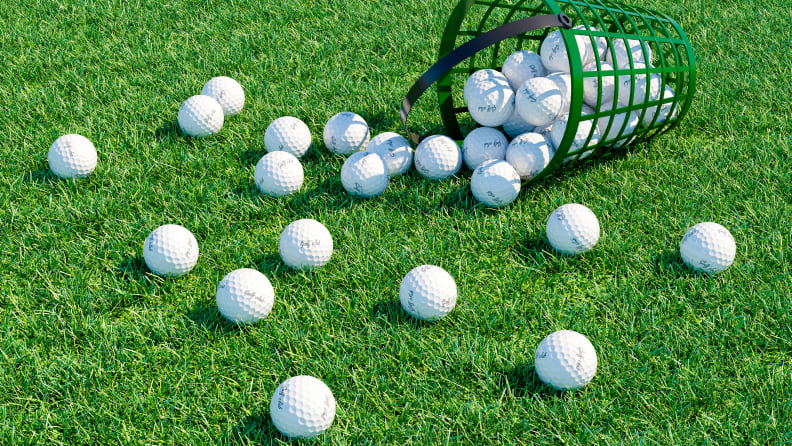 How would you feel if you ran out of golf balls on the course? That nearly happened to Tiger Woods at the 2000 U.S. Open that he won by 15 shots. For Woods, he would have faced potentially numerous penalty strokes.
For you, it would just be the minor embarrassment of asking a playing partner to borrow a ball—but it's still better to have your own. Especially if you're riding a cart, there's no excuse for playing without that extra dozen balls in your golf bag. If you take a caddie, be nice to them and only bring half a dozen.
5. Don't let rain ruin your game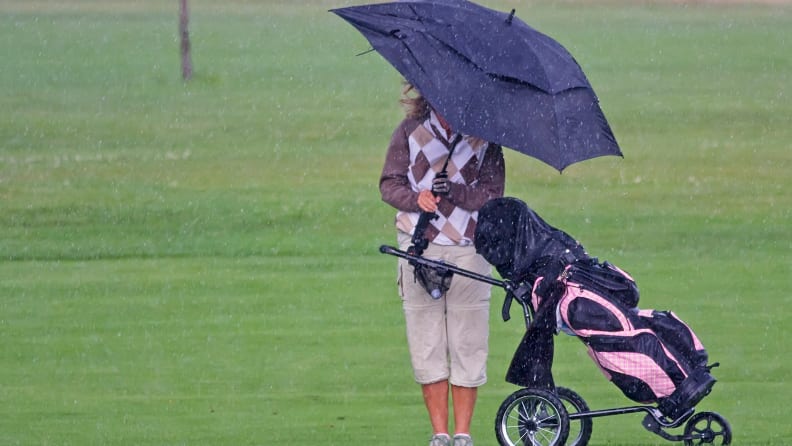 If there is even a 5 percent chance of bad weather, always bring your waterproof gear. If it starts storming, you'll want to have everything from a rain hat, rain gloves, rain pants, and a rain pullover. The brand FootJoy is the industry standard—it can be pricey, but the set I've owned for more than a decade is still in tip-top shape. When I break it out, I feel like I gain at least a couple of strokes on my competitors who are not as well equipped.
If you don't want to shell out top dollar, there are more affordable options out there. The Weather Company and The Golf Warehouse's in-house brand have great ratings at a lower cost than FootJoy. Just a reminder: Whatever you buy, it's a good idea to size up because your rain gear will be going over top your regular golf clothes.
6. Bring a permanent marker
It often costs less than $2, but this writing implement is priceless for its ability to keep you from an awkward moment on the course. There is nothing more awkward than walking up to your golf ball and finding out that someone in your group is playing the same ball. Just put three dots, draw a circle around the circumference of the ball, or make some other distinguishable mark, and you'll easily know which ball is yours.
Get Sharpie Permanent Marker 2-Pack from Amazon for $1.49
7. Preview the course with a friend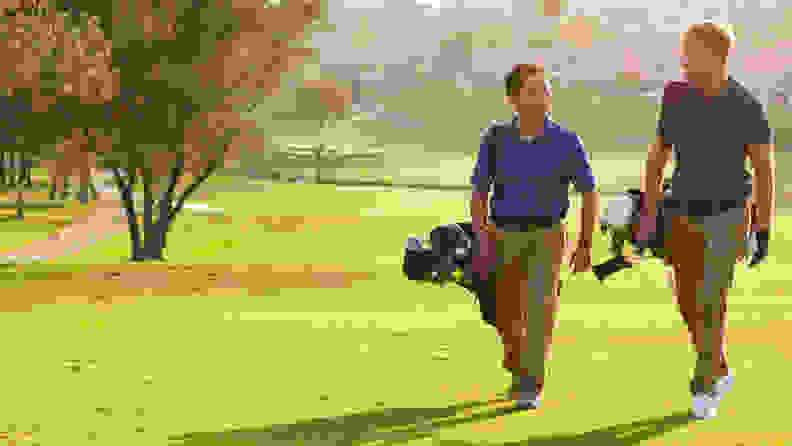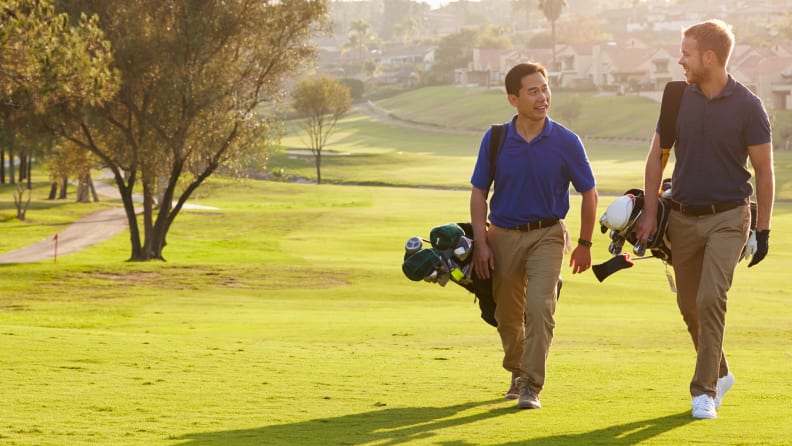 Part of golf's appeal is that it's a social sport. When first starting out, make a late-day tee time at a local public course and walk nine holes with someone you know well—so well that you won't get embarrassed if you whiff a few shots in a row.
Also, walk with a pull cart if the course allows instead of a riding cart. You'll spend more time talking with your friend and learning the ins and outs of what to do (and not do) than when you're in a foursome of people that you feel much less comfortable with, like your boss and co-workers.

Get the CaddyTek Caddycruiser Golf Cart from Amazon for $179.99
Don't forget these other etiquette rules of thumb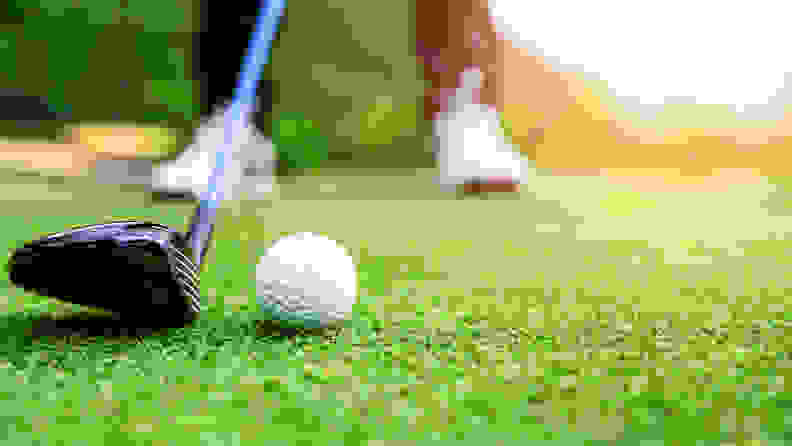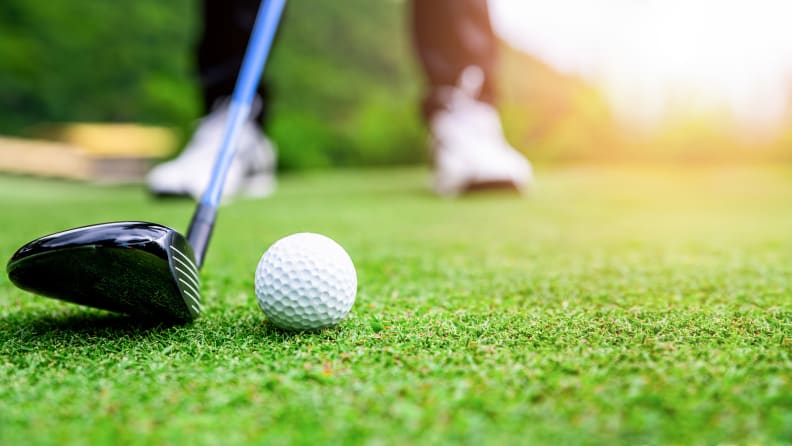 I'd be remiss if I didn't share these other tidbits of advice I've picked up that will help you avoid embarrassing yourself on the links.
The product experts at Reviewed have all your shopping needs covered. Follow Reviewed on Facebook, Twitter, and Instagram for the latest deals, product reviews, and more.

Prices were accurate at the time this article was published but may change over time.