The Best Bath Mats of 2019
By Kori Perten, November 21, 2018, Updated January 02, 2019
Bath mats are a product you might be tempted to take for granted—until the first time you step out of a hot shower and drip all over your cold, slippery bathroom floor. Yikes! A good bath mat, like our favorite Gorilla Grip Original Luxury Chenille Bathroom Mat (available at Amazon), should prevent you from slipping, creating puddles, or hissing with discomfort as your poor feet come into contact with chilly tiles. That's why we made sure to thoroughly test ten top mats until we'd found the best ones of all.
Whether you're looking for a cozy rug to stand on while you brush your teeth or hoping for a thick mat to save the floor from your dripping post-shower hair, you'll likely use your bath mat every day—which is why it's extra important to have the best one out there. We tried them out for you by stepping onto them after countless showers, using them to sop up puddled water, and even evaluating how quickly they dried. After hours of testing, we finally found a mat soft, cushy, and absorbent enough to earn the title of Best Overall—and a place of honor on your bathroom floor.
These are the best bath mats we tested ranked, in order:
Gorilla Grip Original Luxury Chenille Bathroom Mat
AmazonBasics Banded Bath Mat
Momentum Home Modern Bath Premium Bathroom Rug
Wamsutta Duet 20-Inch x 34-Inch Bath Rug
Vdomus Non-slip Microfiber Shag Bathroom Mat
Genteele Memory Foam Bath Mat
Magnificent Large Non-Slip Memory Foam Bath Mat
Lifewit Non Slip Microfiber Shaggy Chenille Bath Mat
Lands' End Supima Bath Rug
ToiletTree Products Bamboo Shower Floor and Bath Mat
Updated January 02, 2019
Advertisement - Continue Reading Below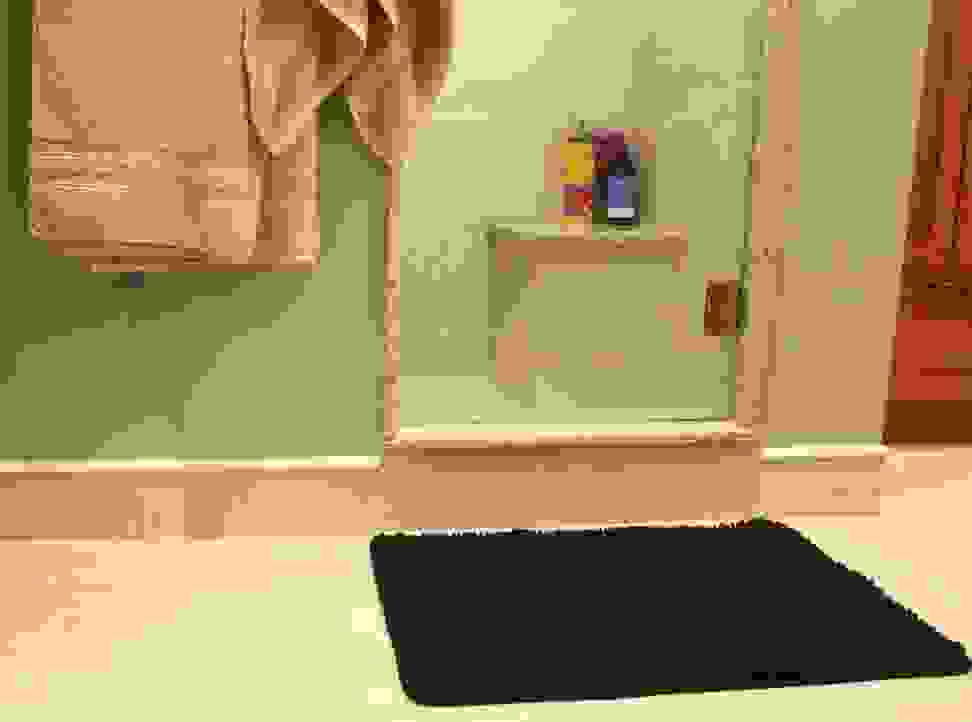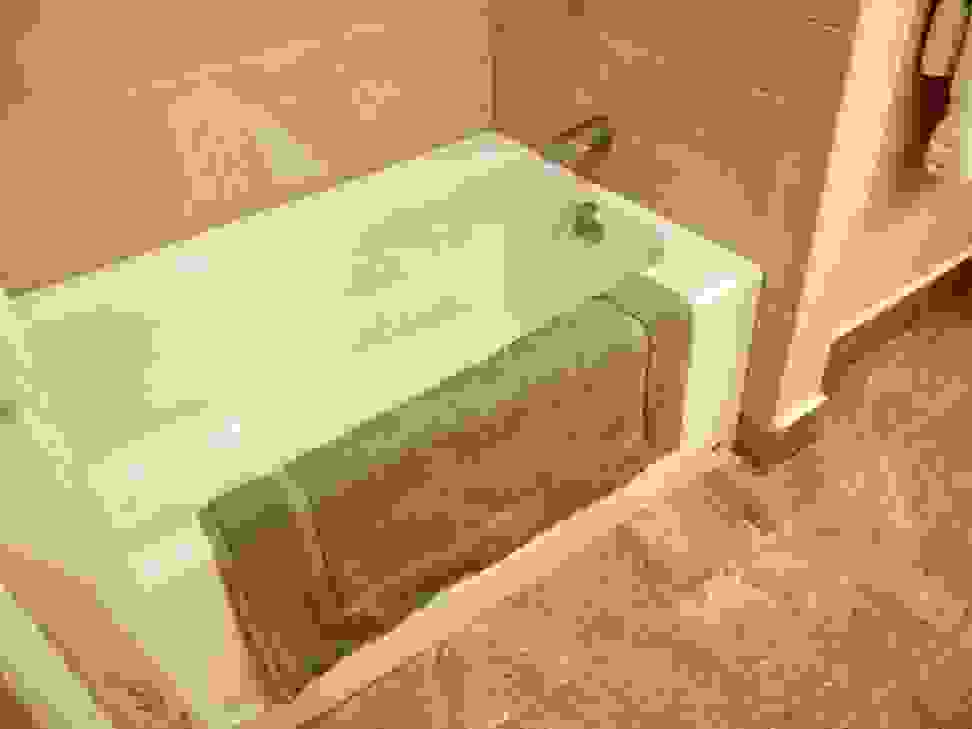 How We Tested
The Tester
I'm Kori, former Home & Outdoors Editor at Reviewed and generally clean human. I keep clean by showering every morning, which means a bath mat plays a key role in my daily routine.
Over the years, I've stood on gross, thin mats (Dear Ex-Boyfriend, please replace yours) and luxuriously comfy ones. Once I forced my roommates to replace a worn out bath mat with one I thought would be great—and it would've been had I bothered to check the size of the mat before ordering, as it was like standing on a very fuzzy postage stamp. I can assure you that none of the mats featured in this roundup are postage stamp-sized.
The Tests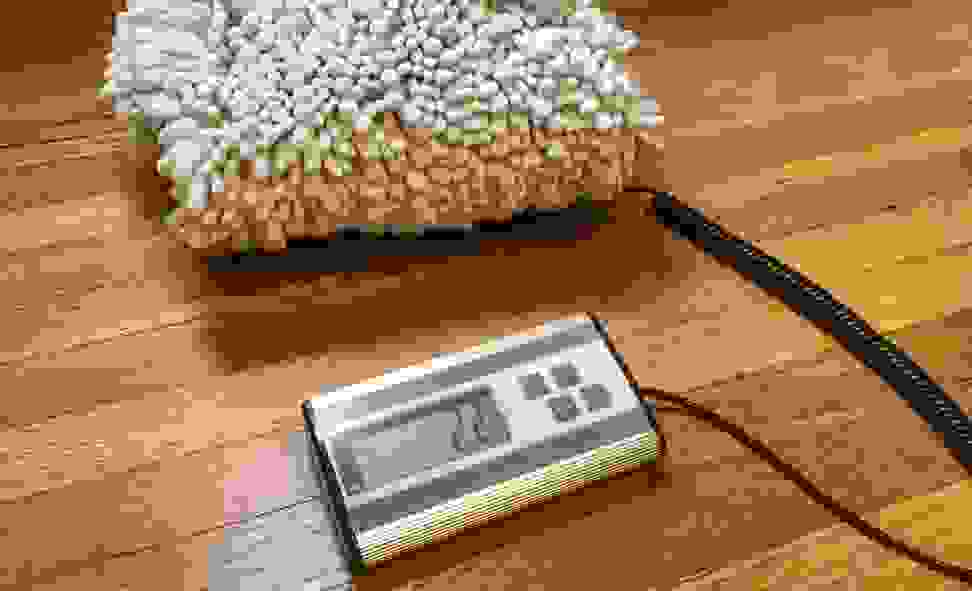 I took more than one shower a day for the duration of testing. Each mat was used in conjunction with two showers, so I could be sure my impressions of comfort and sliding were entirely accurate. In addition to noting how each mat felt underfoot, I also weighed the mats before and after showering to see how much water weight they took on. I then hung the mats to dry, checking at the four hour mark to see if they were still sopping or only moderately damp.
In addition, each mat was placed on top of one cup's worth of spilled water. After ten seconds, I picked up the mat to see how well it had soaked up the puddle. As a last step, I washed every machine washable mat (which was every mat except for the bamboo ToiletTree mat) and checked if it had any effect on shedding.
What You Should Know About Bath Mats
When it comes to bath mats, there are three main categories of mat: Woven, wooden, and memory foam. Woven mats can be cotton or synthetic, and while it's not a hard and fast rule, synthetic typically dries more quickly than cotton. Cotton has the ability to be more absorbent and hold up nicely in the wash, though, so there's no need to rule it out just yet. Wooden mats are a whole different kind of beast, not intended to be soft, cozy, or absorbent. Memory foam mats, on the other hand, create a lot of supportive cushion between your feet and the floor, but they also don't absorb water very well and tend to stay wet for a while.
You'll probably want your mat to be machine washable. This shouldn't be hard to find, as every fabric mat we tested could go in the washing machine, but definitely double check the washing instructions before you choose a mat for purchase. Most mats we tested also had a non-skid design or coating underneath, which also tends to be pretty important. You definitely don't want to slip and hurt yourself because you bought the wrong bath mat!
Finally, size does matter, so measure your bathroom before you go shopping. You want to get a mat that fits nicely next to the tub or in front of the sink, but take care that there's plenty of room for the door to swing open and shut. Some of the taller mats can block the movement of the door, so definitely be thoughtful about placing taller mats further away from the door, or about choosing thinner mats.
What else goes into a good bath mat? Well, it should be able to absorb spills or drips quite effectively while also managing to stay dry between showers. It should also be comfortable to stand on, affordable, attractive, and available in a number of sizes and colors so that you can match it to your home. Everything else just boils down to personal preference.
---
Other Bath Mats We Tested
Advertisement - Continue Reading Below