The Best Showerheads of 2019
By Conner Flynn, October 03, 2018, Updated January 02, 2019
Nothing beats a good shower. When that stream hits you just right and soothes your aching muscles, it's the best feeling in the world. So, it makes sense that for a good shower, you need a good showerhead: One that will provide good water pressure, give you a variety of settings to control where the water goes, and of course, gets you clean. You may not realize it, but there are many showerheads out there that are just spitting water—you deserve more.
For more than a month, we've been researching and testing six of the best showerheads on the market, and after taking 36 showers (two of us each taking three showers using each showerhead), we found that the Hydroluxe 24 Function Ultra-Luxury 3-way 2 in 1 (available at Amazon) is our favorite. It ticks off all the right boxes, including strong water pressure, easy installation, and a variety of settings that made us feel cleaner after using it. As we learned, prices for an average showerhead can range between $20 to nearly $200, you don't necessarily need to spend a lot of money to get a great shower experience.
Here are the best showerheads we tested ranked, in order:
Hydroluxe Chrome 24 Function Ultra-Luxury 3-way 2 in 1
Culligan WSH-C125
Moen S6320 Velocity
Waterpik AST-233E
Speakman S-2005-HB Hotel Anystream
Delta Handshower 75700
Updated January 02, 2019
Advertisement - Continue Reading Below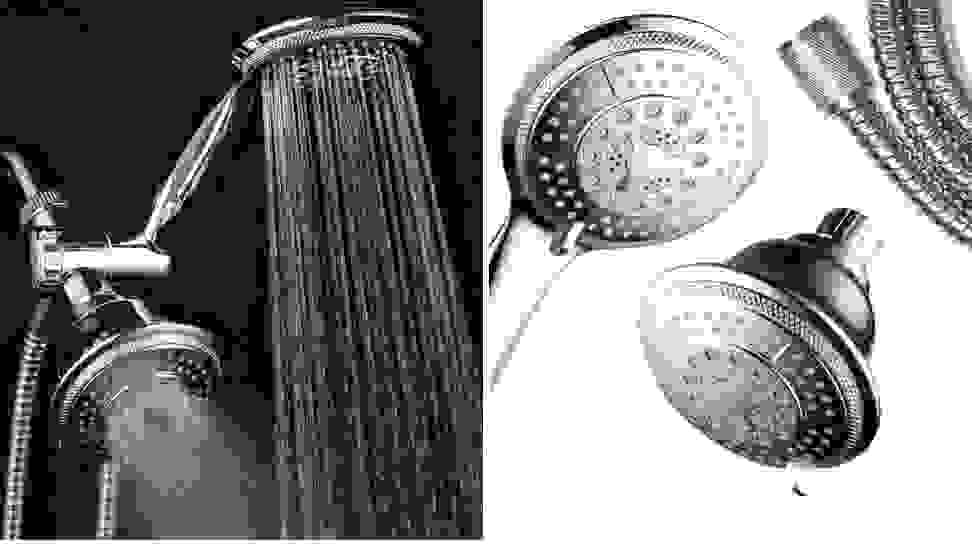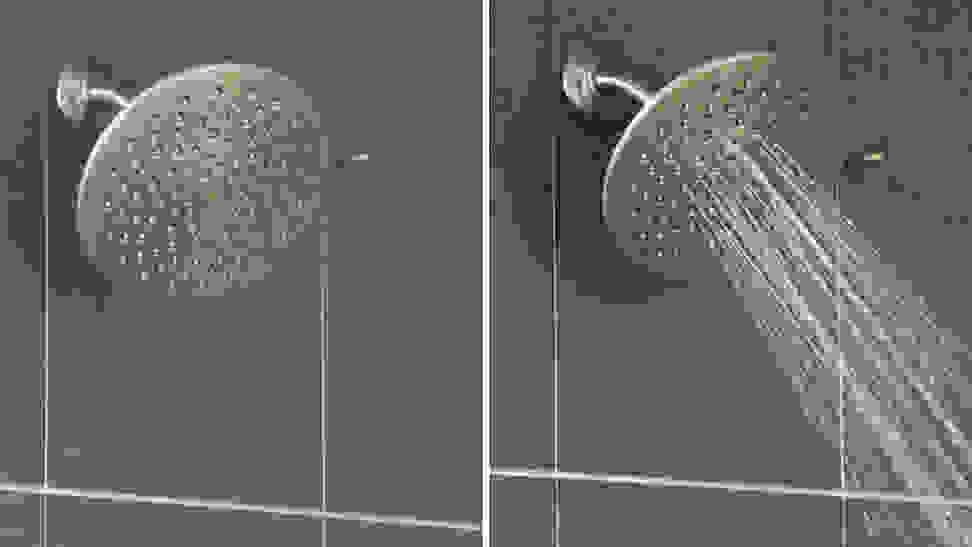 How We Tested
My name is Conner Flynn and I have been a freelance writer and reviewer for more than 11 years. I keep informed on the latest technology and gadget news so I can let you know how things work. Like you, I want to know if these products are worth the price and how they will add to your life.
After researching the most popular showerheads on the market, we narrowed our search to six. First, we noted how easy they were to install in the shower. Next, we evaluated how durable they were: Are they plastic or metal? That affects how long they are likely to last. Then, the most important factor: How does each perform during an actual shower? For this, my wife and I each showered for three days using each showerhead. We took the following features into consideration: pressure, ease of use, how pleasant it felt, and its looks.
Things to Know When Shopping for a Showerhead
The first thing to know when buying a new showerhead is to look for one made of quality materials. Opting for metal instead of a light plastic will certainly last longer and be harder to break. Also, decide whether you need both a showerhead and a hand shower. Some people prefer a showerhead with a hand attachment because it is easier to do things like wash the dog, or even make shower cleaning easier. You should also pay attention to how many settings it has and choose the one that best meets your needs. Are there any spray patterns you prefer?
You should also decide on what kind of water pressure you want. All current showerheads have a maximum 2.5 gallons per minute (GPM), also known as its "flow rate". As the name implies, it is a measure of how many gallons of water flow out of your showerhead every minute. But since each showerhead is unique, that's not the only thing to consider.
Other questions to ask yourself are:
Do I want a filter? Some users prefer filters as they help filter out any contaminants in the water, such as sulfur, chlorine and other chemicals. Homeowners and apartment dwellers who have hard water or rely on well water may especially want a filter to remove impurities or take away harsh smells.

Is it easy to install and are you confident that you can do it? The only tools you should need are a wrench and some plumbers tape. Screw the old unit off and screw the new one on until you have a tight fit. You don't need a plumber's help at all—most people can handle this job easily. (Home Depot posted a really good tutorial worth checking out). But if you feel you can't do it, it is a quick job for the pros.
Also, keep in mind the size of your shower. Some showerheads with hand showers stick out further than others and can affect how much room you have to move around if you already have a small area. But this shouldn't apply to most users—only those with tiny shower stalls.
---
Other Showerheads We Tested
Advertisement - Continue Reading Below