The Best Beard Trimmers of 2019
By Kevin Oliver, Updated March 26, 2019
It's official: we're living in the golden age of facial hair. From folksy beards to ironic mustaches and everything in between, it's never been more important to keep the hair on your face in tip-top shape.
With a flood of beard trimmers and stylers on the market, it's easy to get overwhelmed and pass the buck on getting the trimmer your face really deserves. No need to fret, though—we've gone out and done all the hard work for you. Six testers went through hours of research to find the best beard trimmers out there.
Our favorite? The Wahl Lithium Ion+ Stainless Steel Grooming Kit (available at Amazon for $59.97), thanks to its ease of use, professional feel and design, and effectiveness in trimming facial hair.However, there are many other terrific beard trimmers and stylers on the market. Here are our favorite trimmers, in order:
Wahl Lithium Ion+ Stainless Steel Grooming Kit
Remington Beard Boss Crafter PG6171
Suprent Beard Trimmer Kit
Philips Norelco MG3750
Braun BT3040
Philips Norelco BT7215
Panasonic ER-SB40
Gillette Fusion ProGlide Styler
Remington All-in-1 PG6025
Conair Beard & Mustache Trimmer
Advertisement - Continue Reading Below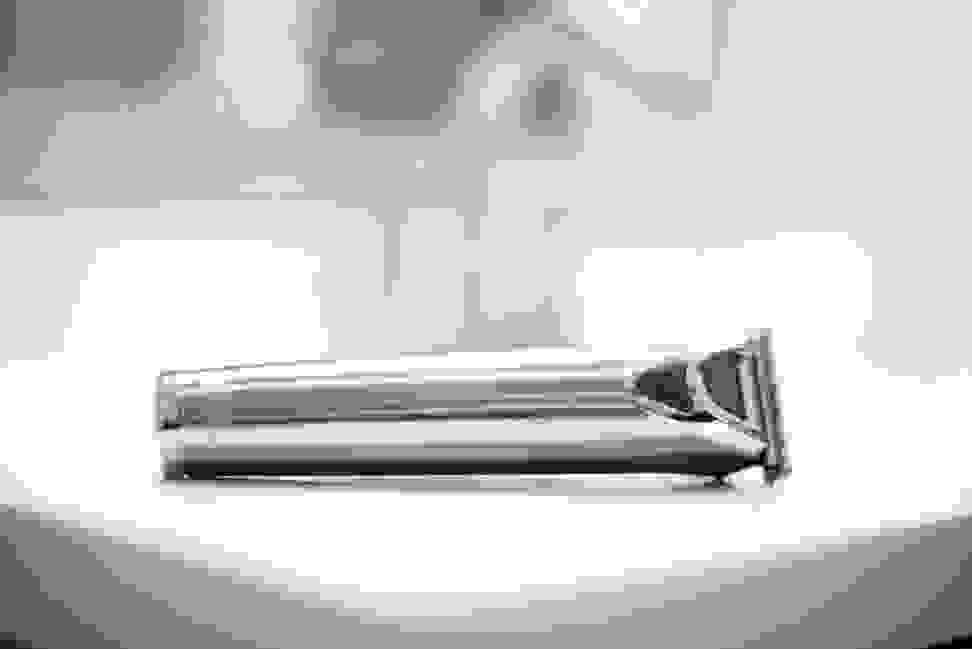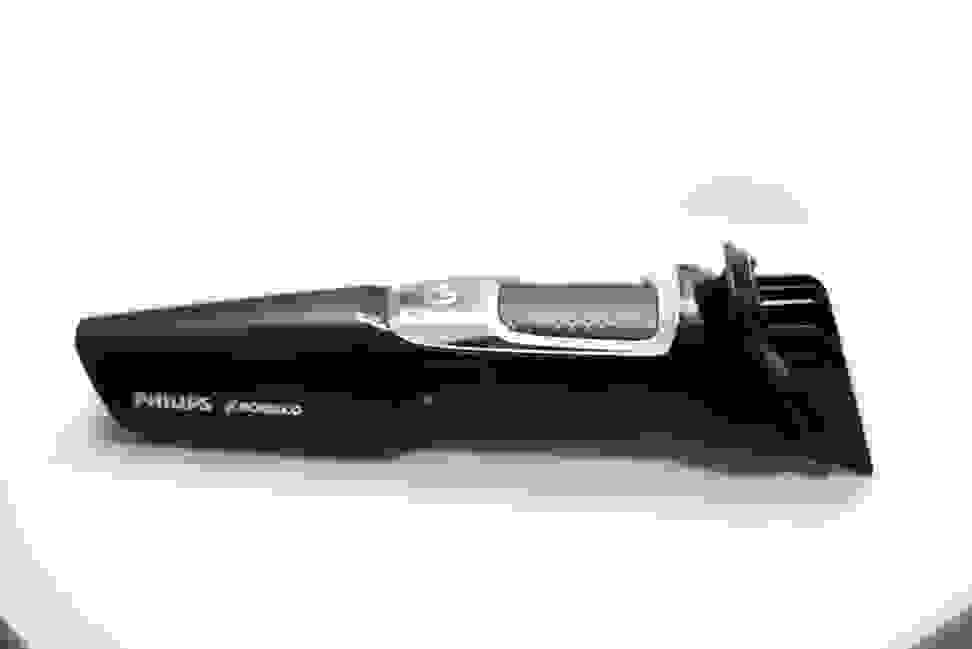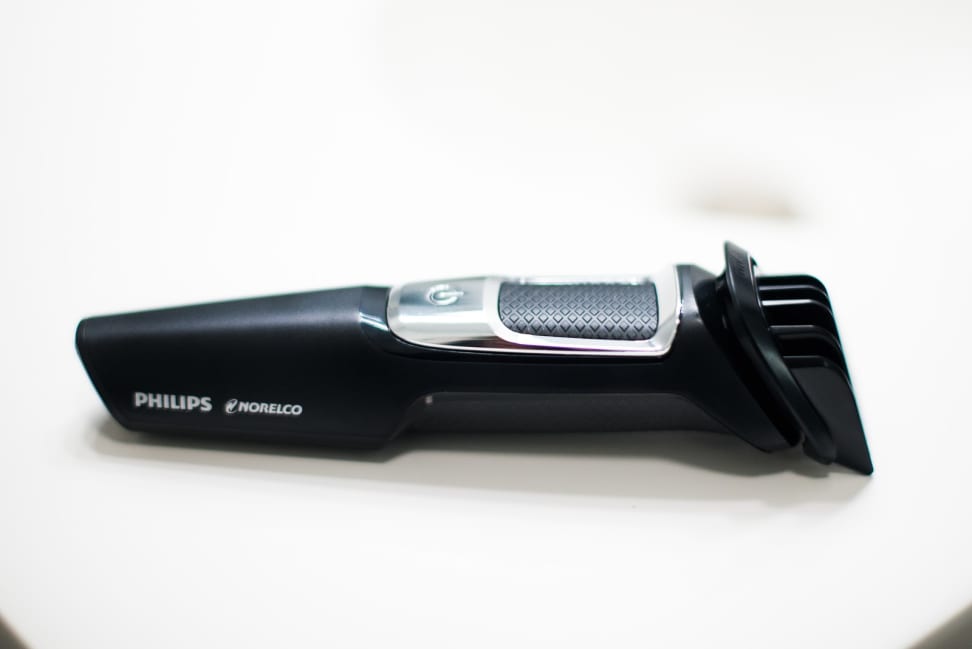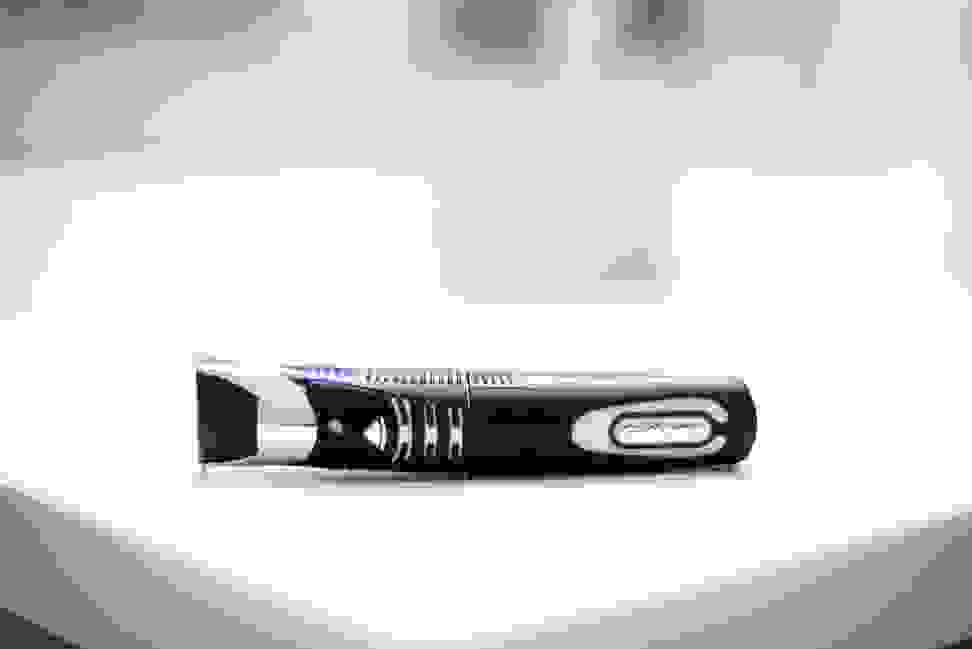 What You Need to Know About Beard Trimmers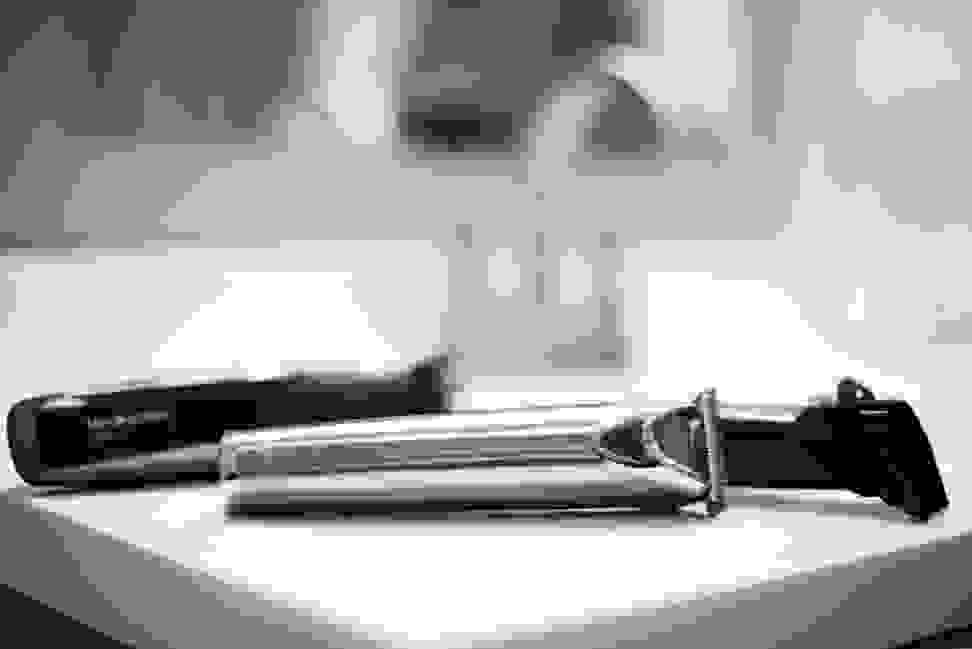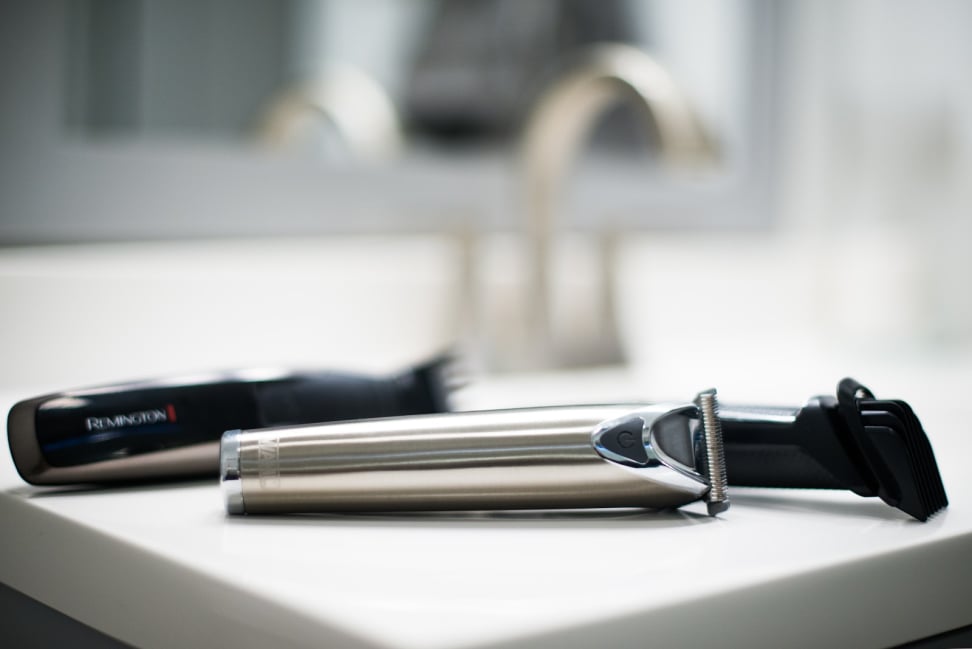 As with any product, there's special lingo surrounding beard trimmers, so let's discuss a few of the essentials.
For starters, this roundup of reviews is for beard trimmers, not razors. Although most of these products can achieve a clean shave, our testing involved beard and mustache maintenance, whether that be a full beard or short stubble. The only clean shaving products we cover are stylers, which are used to clean up and, well, style facial hair. But our overall focus is on devices that can wrangle and maintain beards of all lengths.
One of the areas we focus on in our reviews is the range of guard lengths included with each product. A guard is a device that snaps onto the clippers which changes the amount of hair the clipper is cutting. Some of these trimmers allow the user to dial in a different guard length without actually changing the guard out.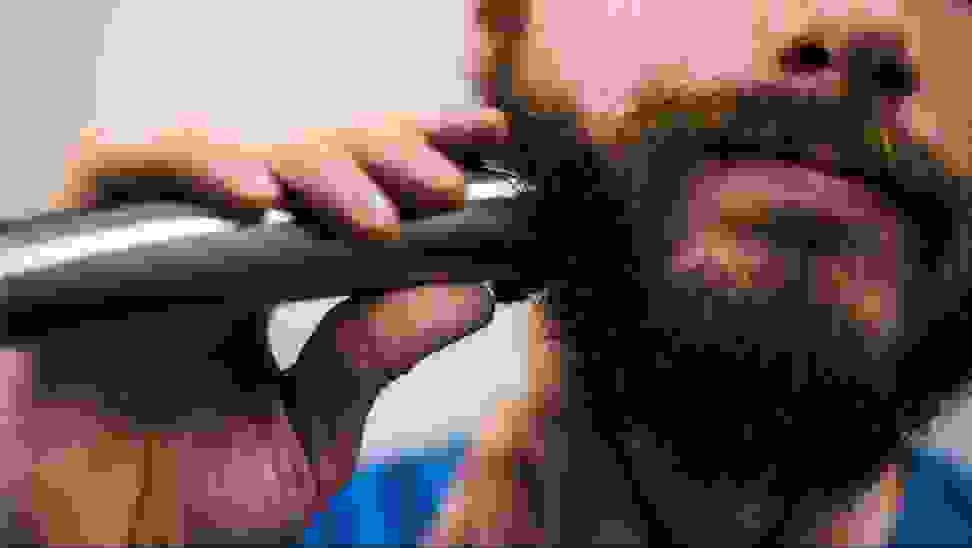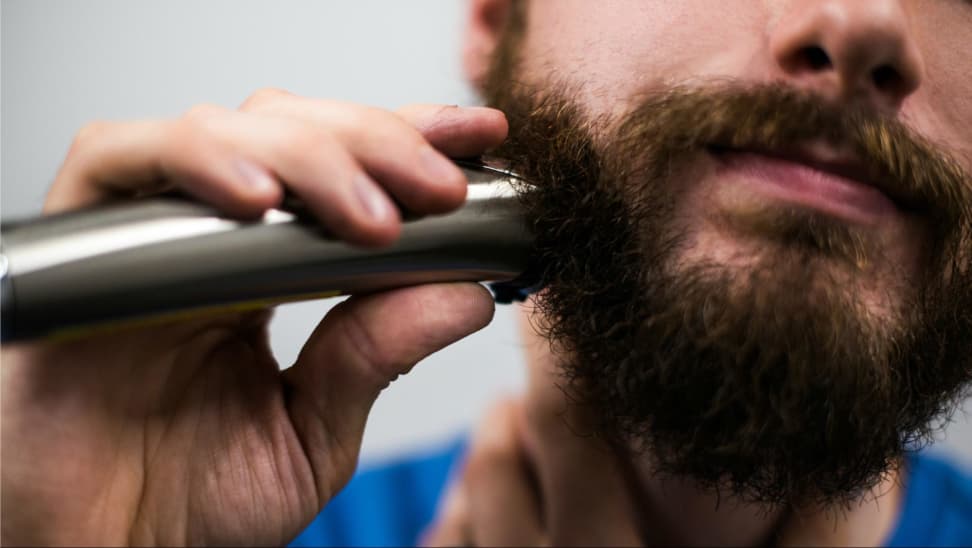 Battery power of each trimmer is also important to understand. Some trimmers are loaded with a lithium-ion battery, which is slightly different than a traditional lithium battery in that it's rechargeable. Lithium-ion batteries can certainly be used as a marketing gimmick in the world of beard trimmers, but most of our longest lasting trimmers operated with one.
The last thing you need to know is what exactly to look for in a good trimmer. That includes a comfortable and intuitive design that is both sturdy and light enough for travel. It should also offer a solid range of guards to accommodate all beard and mustache lengths, as well as an easy way to store all of the clipper guards. A great trimmer should also be easy to clean and maintain, which will contribute to its longevity. Above all, a great trimmer should not only shave effectively, but comfortably, which means little to no nicks, scratches, or hair pulling.
How We Tested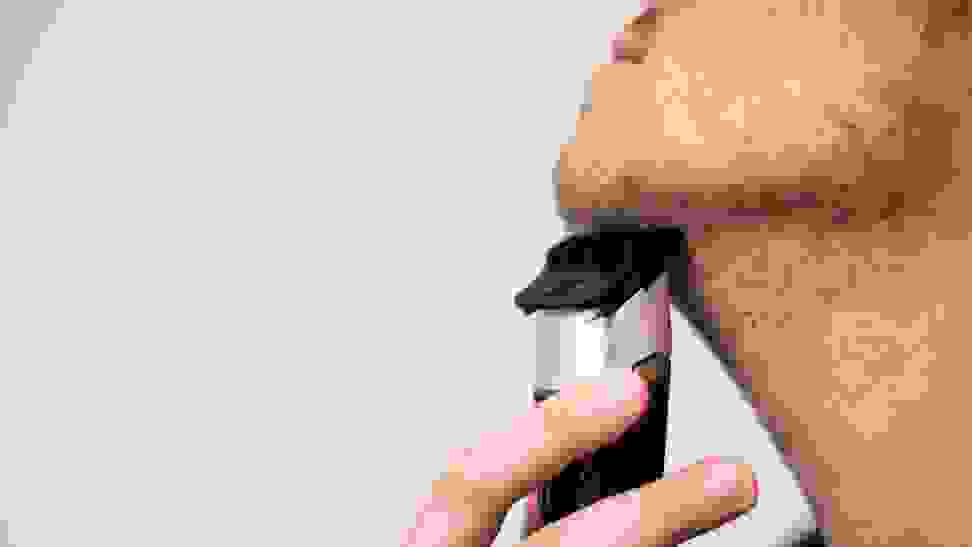 Who am I?
My name is Kevin Oliver and I'm the primary tester for this review. I teamed up with five other bearded testers to find the best trimmers on the market. Like a lot of men, I deal with wrangling the hair on my face into shape on a daily basis. I've reviewed a wide range of products for some of the most illustrious sites in the world, and after using every trimmer in this review, I can say with complete assuredness that these are the very best trimmers on the market.
The Tests
After days of research, I ran 10 of the top beard trimmers on the market through a thorough testing process. I worked with several volunteers to extensively test each product to ensure that we covered a wide variety of beard styles and user preferences, because not all facial hair is created equal. Each volunteer completed a questionnaire that highlighted their personal experiences with each product.
We carefully analyzed each trimmer's design, looked at its battery life (if it was cordless), and noted any accessories or extras that came in the box. We broke down the quality of craftsmanship and ease of cleaning, as well as noticing how well it held up to frequent use. By the end of testing, I was able to confidently recommend the facial hair trimmers that deserve a permanent spot on your bathroom counter.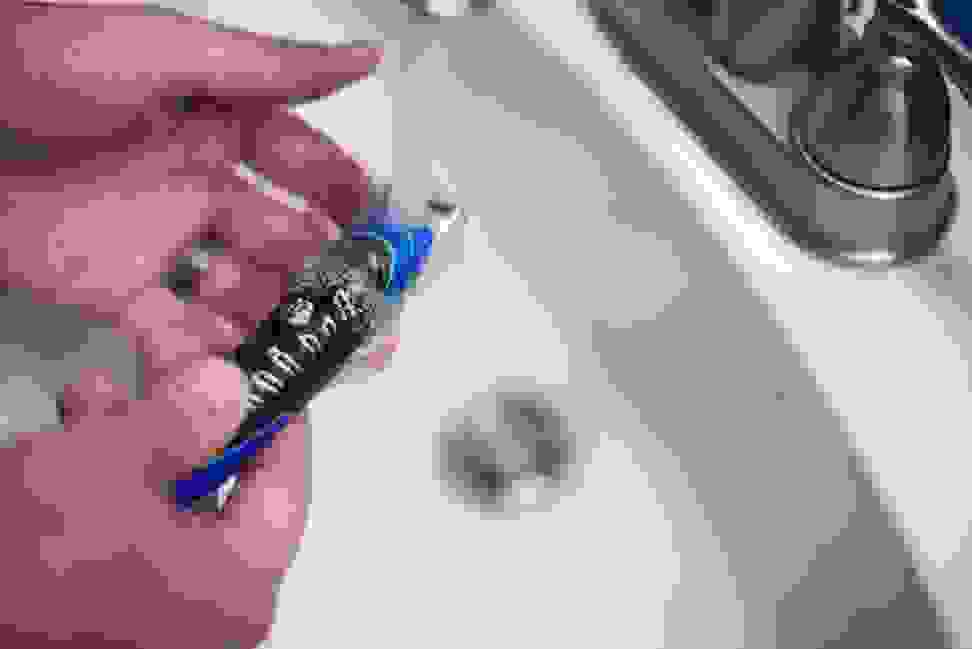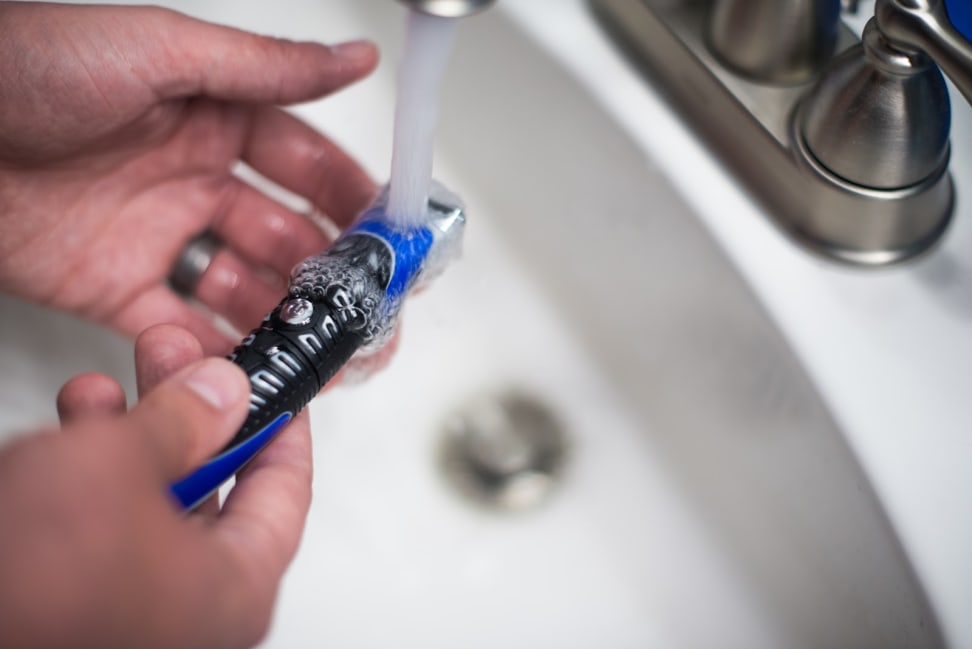 ---
Other Beard Trimmers We Tested
Advertisement - Continue Reading Below