The Best Bike Racks of 2019
By Kevin Oliver, October 26, 2018, Updated January 02, 2019
Whether you're using your bike for recreation, exercise, or simply transportation, the old two-wheeler can be a fun and useful part of your everyday life. They can also junk up a clean garage in a hurry.
To help alleviate this problem, we've found the very best in garage bike racks for the modern cyclist. After weeks of diligent research and extensive use, we've determined that the Monkey Bars Bike Storage Rack (available at Amazon) is the best garage bike rack on the market due to its build quality, ease of assembly, and versatility.
However, we tested many other bike racks of varying designs and prices that are worth checking out. Here are the best bike racks ranked, in order:
Monkey Bars Bike Storage Rack (3 Capacity)
Dirza Bike Hook Storage System
CyclingDeal 5 Bike Bicycle Floor Stand
Delta Cycle Michelangelo Two Bike Gravity Stand
TidyGarage Hanging Bicycle Rack
Ibera Horizontal Bike Wall Hanger
Gladiator GarageWorks Claw Bike Storage
Proslat 13028 Vertical Bike Hook
Flow Wall Vertical Bike Hook
Updated January 02, 2019
Advertisement - Continue Reading Below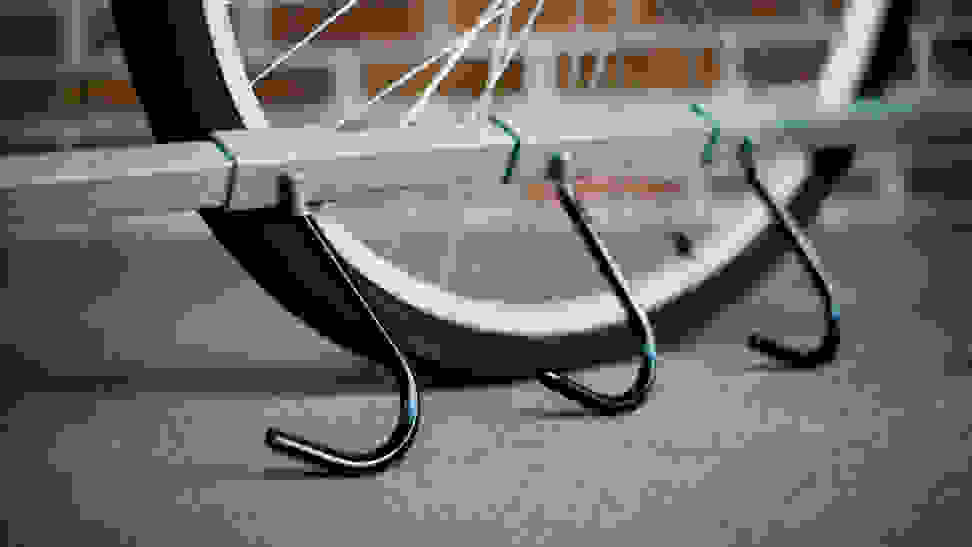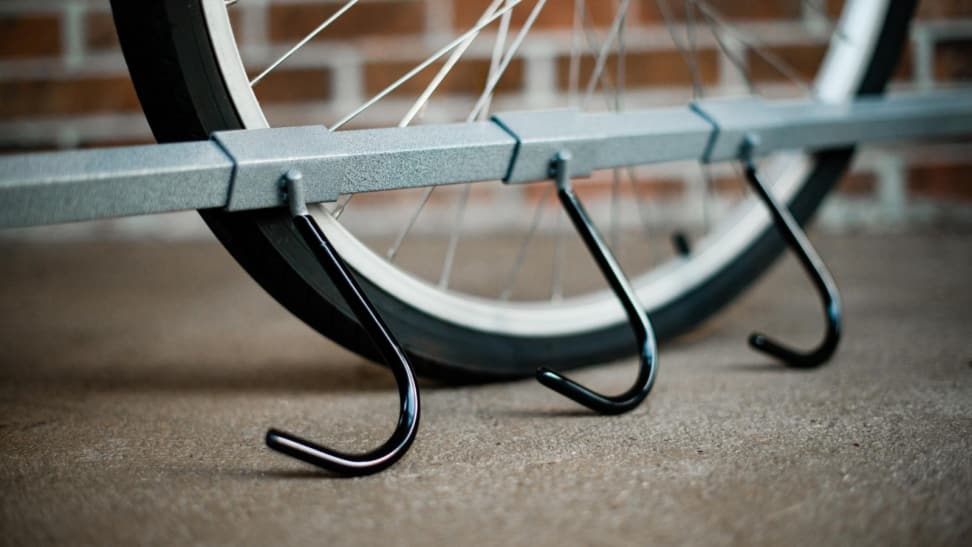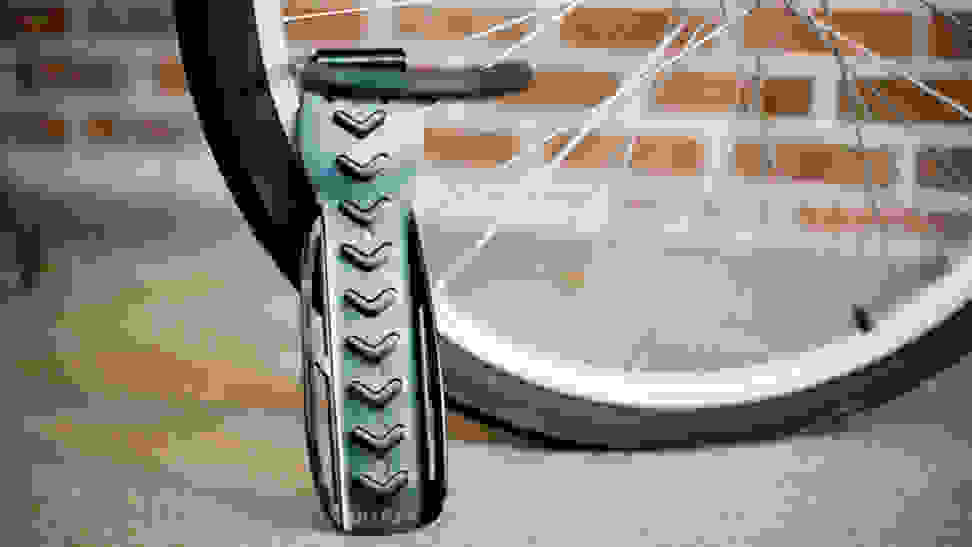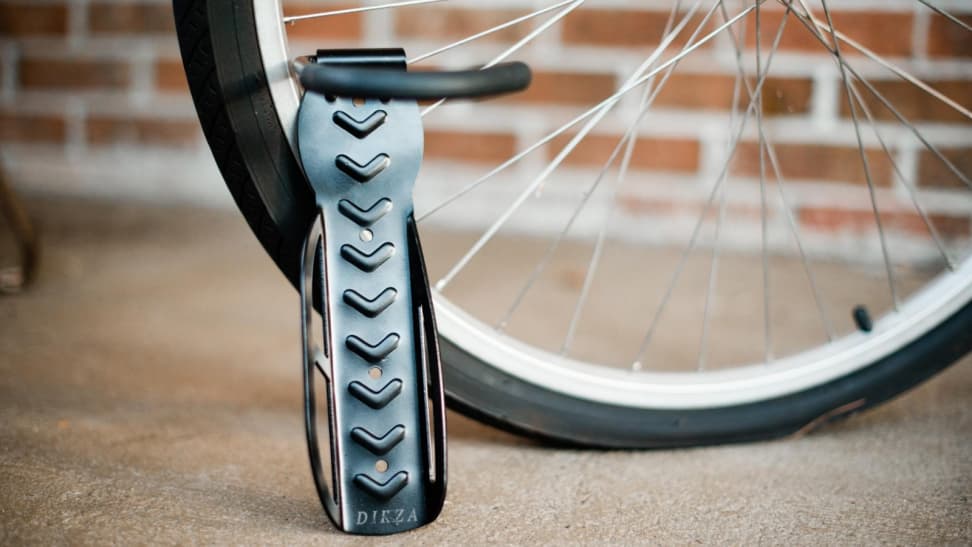 How We Tested
To find the best garage bike rack on the market, we started by doing in-depth research into the various products currently available on the market. With such a wide range of designs and price points, we whittled our choices down to bike racks and stands under $100. We took into account that the various designs deliberately served different purposes and did our best to weigh those variables out in the process.
Once we received the products, we dove into the assembly and installation process, carefully noting everything from the hardware quality to how easy the instructions were to follow. We also took note of any special framing or hardware sold separately in order to properly use the product and adjusted our testing accordingly.
The most important part of our testing was actually using these bike racks. After assembly and installation, we used these bike racks both before and after exercise to determine how easy or difficult storing and removing a bike would be for the average cyclist. This also gave us the opportunity to determine the overall build quality and longevity of each bike rack with more accuracy. All in all, we covered our bases in the testing process and feel confident that we've determine the best garage bike storage systems on the market.
The Tester
My name is Kevin Oliver and I've been honored to work as a reviewer for a wide swath of illustrious sites, including Reviewed, BGR, Freshome, The Simple Dollar, and TechRadar. Like many people, I enjoy bicycling for both recreation and exercise -- and like almost all bike owners, I know how quickly a few bikes and clutter up a tight garage space. To be clear, you won't be seeing me on the Tour De France anytime soon. This review was written from the perspective of an amateur, yet active cyclist who saw the need and everyday application of a good bike rack, which to me, was just the viewpoint this review needed.
Given my practical experience and need in this area, paired with my extensive reviewing experience and history with the wonderful team at Reviewed, I felt I was just the right person to give this the rigor and focus it deserved.
The Tests
The first thing we do is assess the assembly and installation process of the bike rack. We check everything from hardware quality to how easy it is to follow the instructions. The next step is actually using the bike rack. This is where we determine how easy or difficult it is to store or remove the bike. This is done before exercise and after, as we're trying to simulate the experience of an average cyclist. We also take into account build quality and longevity as well as special framing.
What You Should Know About Bike Racks
A bike rack can be a simple and effective way to revamp your garage space and get your cycling gear organized and out of the way. But to get the most out of your bike rack, you'll need to find the one that best suits your needs. In our review, we cover a wide range of bike racks, primarily wall and ceiling mounted bike racks, as well as some racks that rest on the floor. Each of these serves a unique purpose in bike storage and can be highly effective in the right situation, or highly frustrating in the wrong situation. Let's quickly cover the points you need to know about the different types of bike racks.
If you've decided that a mounted bike rack, either wall or ceiling, is the best way to go for your situation, there are a few things to consider. First off, if you have multiple bikes that need storing, you can either go with a multi-bike rack or simply by multiple single-bike hooks. Obviously, multiple single hooks offers the most customization, but it also requires the most assembly and installation. Regardless of the design you choose, it's critical to take note installation instructions included with the bike rack Almost all of the ones we reviewed required being placed on a wall stud, while some required being put on the heaviest, load-bearing section of the garage. Taking your time and installing correctly can save a lot of time, money, and headaches down the road.
If you'd rather opt for a less invasive option, floor stands can offer organization without all the permanent installation. These stands are perfect for parking your bike in after usage since they aren't as elevated as a wall mounted rack. The biggest downside and thing to consider with a floor option is that they don't clear up as much floor space as the mounted racks. If you need to get the bikes off the ground, we recommend looking into the mounted bike rack options. However, if you're just looking for an easy to use organizational tool, a floor-based bike rack option may be for you.
---
Other Bike Racks We Tested
Advertisement - Continue Reading Below