Home & Garden
I bike to work every day—here are 10 things that make my commute easier
If you want to commute by bike, you need to have the right gear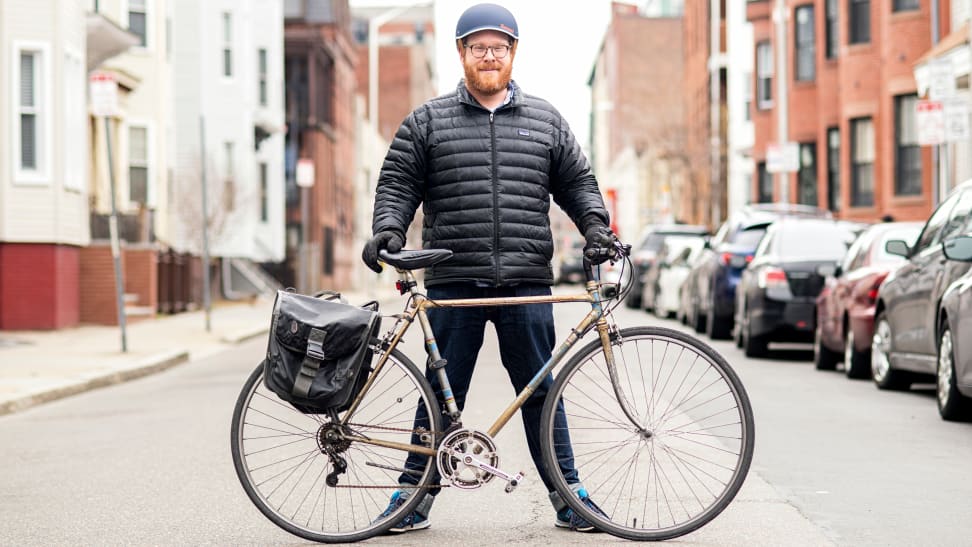 Credit: Reviewed / Jackson Ruckar
About five years ago, I started commuting to work by bike—and it's one of the best decisions I've ever made. Rather than spending each morning stuck inside a sweaty subway car or sitting in bumper-to-bumper traffic, I actually enjoy my commute. It's fast, fun, and incredibly convenient.
Multiple studies have shown that people who bike to work are happier and less stressed than those who drive or take public transit. But to make your ride as comfortable as can be, you also need the right gear. And, while this stuff isn't cheap, it's a pittance compared to how much you'll save on gas or subway passes over the years.
Here's everything I use to make my bike commute go as smoothly as possible.
1. A helmet that I actually enjoy wearing
The best bike helmet is the one that you like to wear. That means one that fits you comfortably, is easy to adjust, and makes you feel good. Since everyone's head and style preferences are different, there's no right helmet for everyone.
That being said, I love my current helmet from Thousand. At $85, it's more expensive than your average helmet, but I love the way it looks, the awesome pinch-free magnetic chin clasp, and—best of all—its secret "poplock" that allows you to lock up the helmet with your bike.
Since the Thousand helmet is only sold online, the main downside is you can't try it on before you buy. If you're looking for something you can try on in a store, this Bern helmet has a similar profile and is widely available. It fits snugly around your head, and I don't think it vents as well as the Thousand, but it's a solid helmet for everyday commuting (and it's what I used before I upgraded to the Thousand).
Get the Thousand Heritage Collection Bike Helmet for $85
Get the Bern Unlimited Watts EPS Summer Helmet for $59.99
2. Bike lights that are easy to take on and off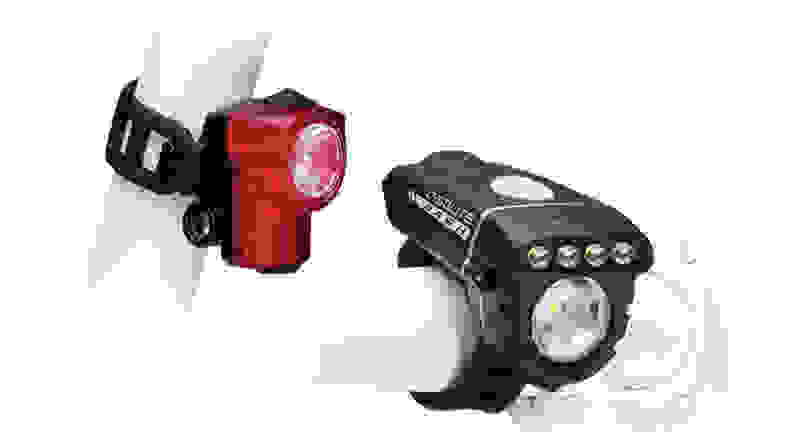 A good set of lights are something you should have year-round, but they become an absolute necessity (and is often legally required) in the fall and winter when the sun sets before the workday is over. My favorite lights are rechargeable LEDs from Cygolite, specifically this combo pack that includes a powerful front light and a bright red light for the back of your bike. They also have a variety of brightness settings and pulse modes, which makes them perfect for any type of commute.
These lights do need to be charged using a standard Micro USB port, but I find myself only needing to charge them about once a month (if that). To me, that's a lot better than buying a new set of batteries whenever the lights start to fade.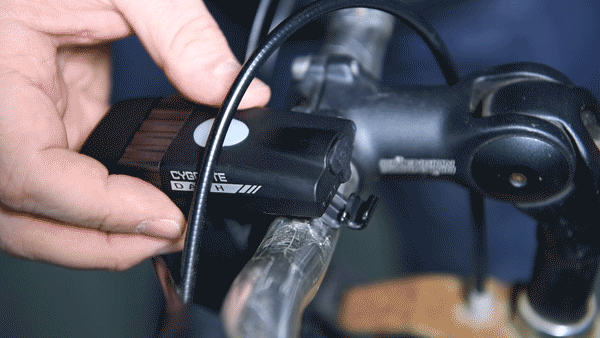 My favorite part about these lights is the way they connect to your bike. They have a stretch belt-like band that loops around your handlebars and seat post. No need for any special hardware, sliding mechanism, or base that you have to affix to your bike. Best of all, I can attach and remove these lights in as little as 5 seconds.
They're also water resistant and very durable. I've dropped them on the road, ridden them in rain storms, and crushed them in the bottom of the bags. After 5 years, they still work like they're brand new.
Cygolite makes a ton of different options, so if you're looking for something more powerful, or with a different attachment mechanism, they've got you covered.
Get the Cygolite Dash 320 & Hotshot Light Combo for $61.95
3. A strong lock that keeps my bike safe
I've used this OnGuard Pitbull U Lock every day for almost five years, and it has never let me down. For a U-Lock, it's very affordable, and the locking mechanism never gives me any trouble. As an added bonus, it comes with an illumination key that has a tiny built-in flashlight to help you unlock in the dark.
If you're looking for something even more secure, you should check out Kryptonite U-Locks. My wife owns one of these and it works well enough, but she often has trouble with the locking mechanism. Sometimes she has to wiggle the keys for a few seconds to get them to actually fit into the keyhole. It's a minor annoyance, but it can still be frustrating.
Get the OnGuard Pitbull U-Lock for $35.58
Get the Kryptonite New-U Evolution lock for $72.95
4. A rear rack for mounting bags and gear
If your bike doesn't already have a rear rack, then you should really consider buying one. They're incredibly convenient, don't add much weight to your bike, and they're easy to install yourself. You really don't need anything too fancy here, just look for a rack that will fit your bike and is rated to carry somewhere between 30 - 50 pounds (unless you plan on lugging very heavy stuff to work).
Get the Ibera Bike Rack for $23.99
5. Waterproof pannier bags to carry anything I need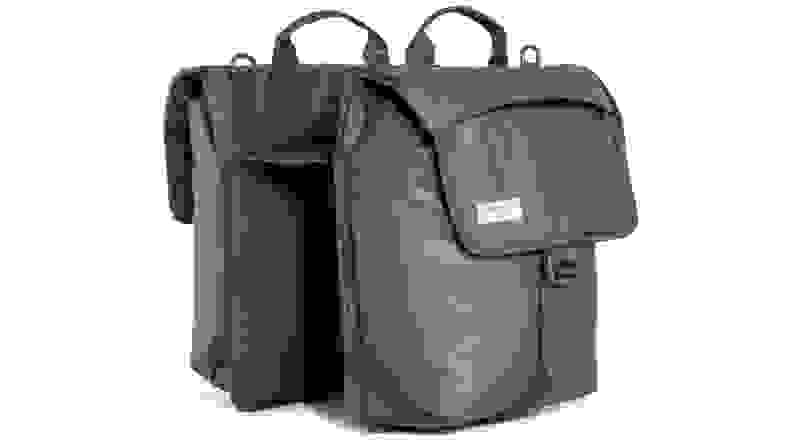 I'm not a huge fan of baskets on bikes, especially if you plan on carrying a laptop during your commute. The better option are panniers, which are removable bags that attach directly to a rear rack.
My absolute favorite panniers are these Timbuk2 Tandems. These bags attach with simple velcro straps, which means they're super easy to take on and off and they'll fit on virtually any rack. Each side of the bag has a flexible sleeve that can secure a laptop or important paperwork, and the main compartments are large enough to hold a few bags of groceries or a couple six packs of beer.
Other than some minor wear and tear, I've had no issues with my bags in over five years of near-daily use. They're waterproof, roomy, and have plenty of clips to attach lights or reflectors. The latest version from Timbuk2 adds some new features that my older bags lack—including zippered pockets that are great for storing lights or keys.
Get the Timbuk2 Tandem Pannier for $129
6. A repair kit for emergencies
My commute to work is entirely in the city, which means I'm never more than a few minutes away from a bike shop. Because of this, I don't carry a repair kit with me. But if you intend to commute in a more rural area, or you just want to be extra prepared, a flat tire kit can certainly come in handy. I have plenty of friends who swear by this kit from Vibrelli—and it has incredible reviews on Amazon as well.
Fun Fact: Many regional AAA memberships offer free bicycle roadside assistance. So, if you get a flat or your bike breaks down along the road, call AAA and they can tow you and your bike to a repair shop.
Get the Vibrelli Mini Bike Pump and Puncture Repair Kit for $19.98
7. Deodorant wipes to freshen up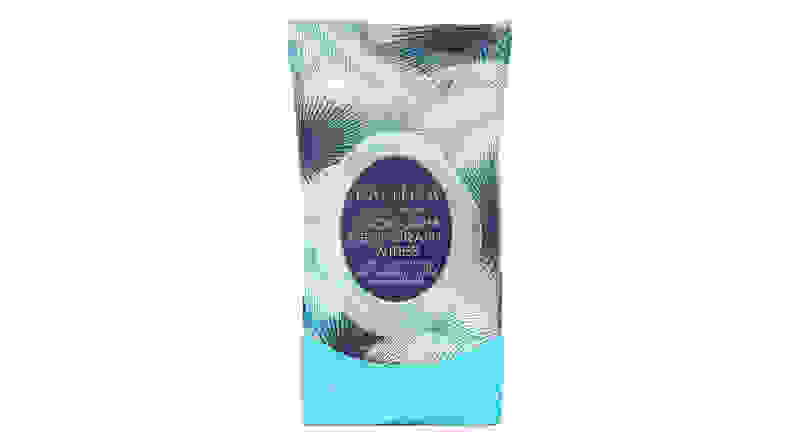 If you commute in extreme heat, or your ride is particularly strenuous, you might need a bit of freshening up when you arrive at work. If you don't have access to showers at your office or at a gym nearby, then these wipes are the next best thing.
Get a pack of Pacifica Underarm Deodorant Wipes for $8.99
8. Bungee cords for carrying bulky items
I always bring one or two bungee cords when I ride to work, just in case I need to strap something to my rack that won't fit in my bags. I've used bungees to carry a tripod to and from work, and I commonly use them to strap pizzas to the back of my bike… because biking + pizza is the perfect combination.
Get Keeper 10" Mini Bungee Cord, 8 Pack for $3.14
9. Warm accessories for biking in the cold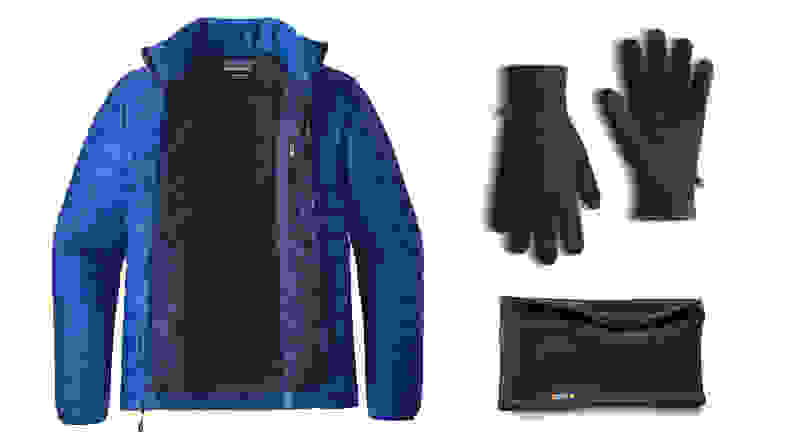 Winter Gloves
I live in Boston, and, as long as there's no snow or ice on the roads, I continue to ride my bike through the winter. To protect my hands from the elements, I use North Face Denali Etip gloves. They're flexible enough to let me access my brakes and shifters, while still being insulated enough to keep me warm—even when temperatures are in the teens. These gloves also come in women's versions, which have a fuzzier exterior and come in different colors.
Get the North Face Men's Denali Etip Glove for $30
Smartwool Headband
I like using this Smartwool headband to protect my ears because it fits under my helmet with ease, whereas a regular hat can be too bulky. On brutal days, I also use this Smartwool Neck Gaiter. It's about three times as large, so it can cover my entire neck during my ride.
Get the Smartwool Merino 250 Reversible Headband for $20
Get the Smartwool Merino 250 Neck Gaiter for $28
A Compact Winter Jacket
I tend to warm up quickly when I'm biking, so I don't need a bulky winter coat even in the winter. My favorite jacket to ride in is the Patagonia Down Sweater because it compresses down to almost nothing, which is great if it warms up during the day and you want to toss it in your bag for the ride home.
Get the Patagonia Down Sweater Men's Jacket for $198
Get the Patagonia Down Sweater Women's Jacket for $216
10. Waterproof layers for biking in the rain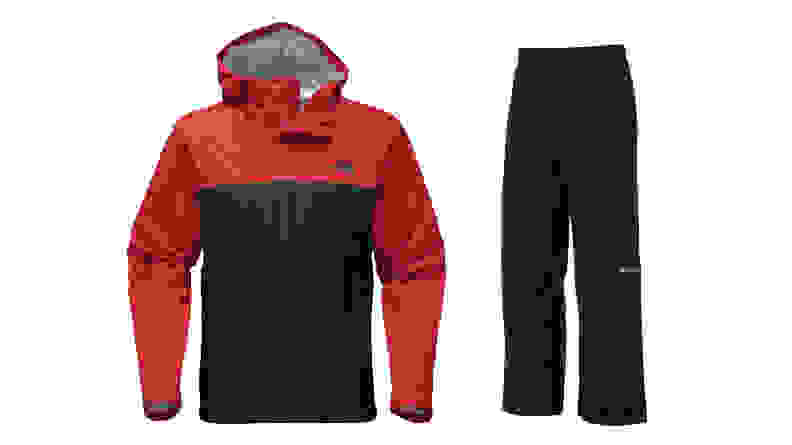 North Face Rain Jacket
I don't recommend commuting to work in heavy rainstorms. It's not very fun and it's not very safe. But biking in some light rain isn't bad, as long as you have a good jacket. I use this Northface Venture because it's not super bulky, it breaths well, and it comes in bright, reflective colors.
Get The North Face Men's Venture 2 Jacket for $99
Get The North Face Women's Venture 2 Jacket for $99
Columbia Rain Pants
For really wet days, I break out this set of rain pants from Columbia. They have velcro adjustments at the leg openings, which helps keep them from getting caught on your gears or chain while biking.