If you're dealing with clean-up from a major leak or flood, mildew, or just the gross feeling of a humid day, then you're probably in the market for a dehumidifier. A dehumidifier's primary task is just what it sounds like—the opposite of a humidifier—to remove moisture and humidity from the air.
Removing moisture from the air can increase your room's air quality by reducing the likelihood of mold growth, bugs that like humid climates, and odors in general.
Our top pick, the LG Puricare UD701KOG (available at Amazon for $279.00), removed a lot of humidity in short time span, without blowing up the electric meter. In our temperature- and humidity-controlled test lab, we tested 8 dehumidifiers to see which models can get the job done and which ones will leave your air dry and moisture-free.
These are our picks, in order:
LG Puricare UD701KOG
Hisense DH70K1G
Eva-Dry E-500
Frigidaire FFAD7033R1
Frigidaire FGAC7044U1
Kenmore KM70
Friedrich D70BPA
GE APEL70LW
To find out the pros and cons of each model we tested, read on!
Updated January 02, 2019
Advertisement - Continue Reading Below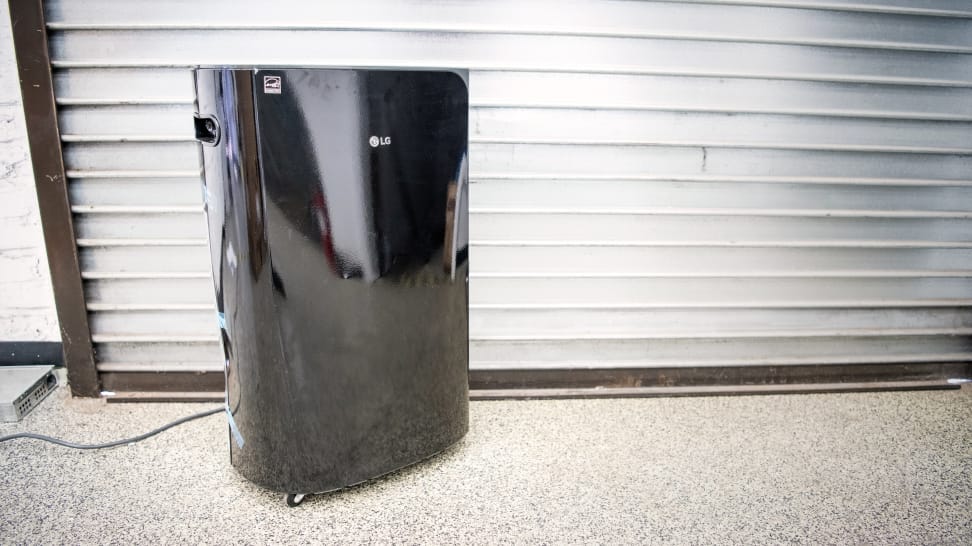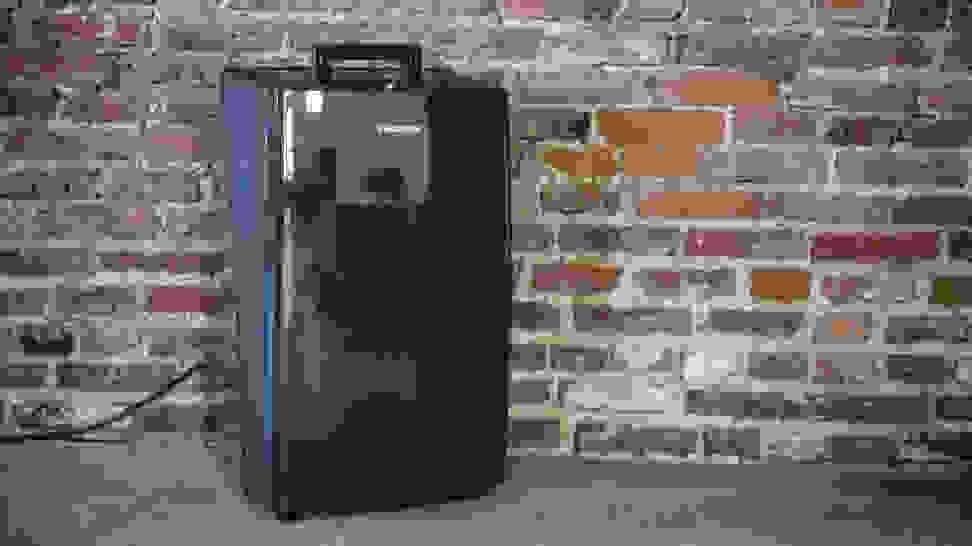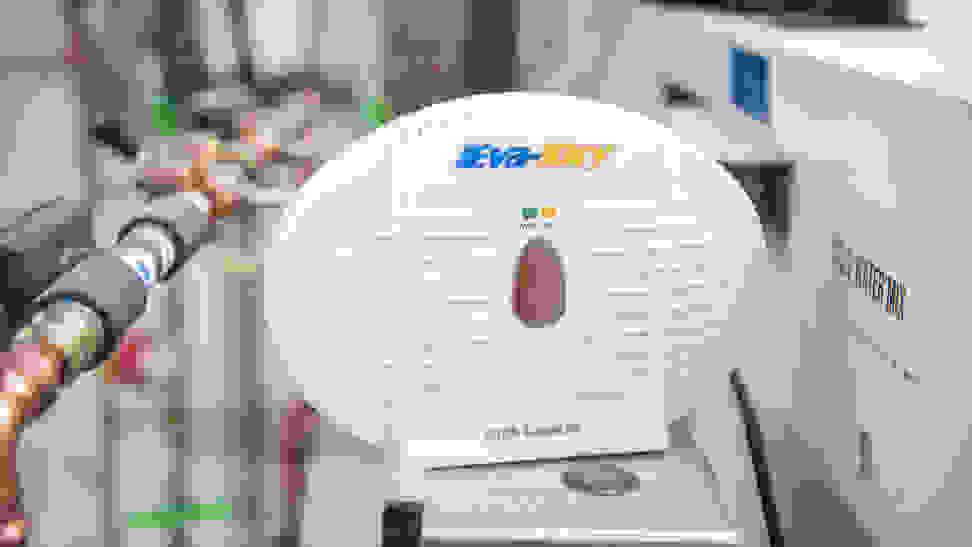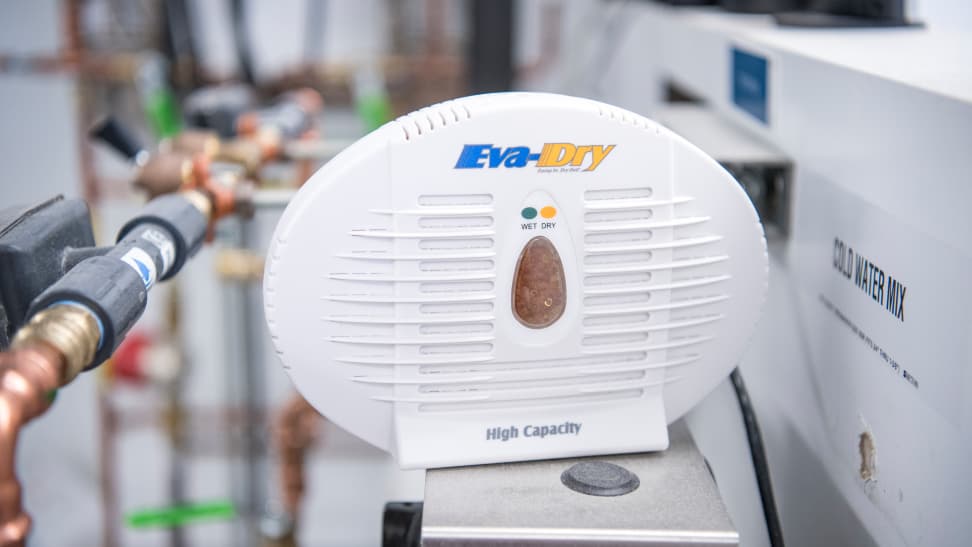 What to look for in a dehumidifier
Size
Dehumidifiers come in a range of sizes that are optimized for different room sizes and different humidity circumstances. Dehumidifiers are sized based on a volume capacity, usually in ounces or pints, of how much water that dehumidifier can remove from the air in a 24-hour period. Below, we've listed the different sizes of dehumidifiers, and the circumstances for which they are best-suited.
Up to 40 pints: For wet, damp, or humid spaces up to 300 sq.-ft. (one to two rooms)
40-70 pints: For wet, damp, or humid spaces up to 1000 sq.-ft. (three or more rooms)
70-90 pints: For wet, damp, or humid spaces up to 1500 sq.-ft. (multiple levels/basement)
Most of the products we tested were 70 pint dehumidifiers, which are heavy-duty dehumidifiers that are typically used to remove moisture from basements after flooding.
Drainage types
Dehumidifiers draw in warm, moist hair and then use coolants and fans to remove moisture from the air before pumping it back out again. Once all that water—or condensate— is removed it has to go somewhere, and that will probably be your biggest factor in deciding what kind of dehumidifier to buy. For electric dehumidifiers, there are three main types of water collection:
Bucket: These are the simplest, but they'll shut off when the bucket is full to prevent overfilling. You also have to dump them manually, so it may not be the best choice for hard-to-access or high-humidity places.
Continuous drainage: Sometimes called a "gravity drain," this is simply a hose that sticks out the back of the dehumidifier. To empty, you'll need a drain that is lower than the height of the spigot on the dehumidifier (otherwise the water will have nowhere to go). This is a great option for a room with a floor drain. If you don't have one, you'll need a built-in pump. Alternately, with a little elbow grease you can save money and connect it to an inexpensive condensate pump which will pump the water up to 20 feet away.
Built-in pump: If you need to continuously remove water and you don't have a conveniently-placed floor drain, you'll need to pump that water up and away. Some premium dehumidifiers include a built-in pump, but you'll likely pay for the privilege.
---
Other dehumidifiers we tested
How We Tested
Who are we?
Hi, I'm Julia MacDougall, the Senior Scientist here at Reviewed. I've tested hundreds of products and overseen the testing of thousands more. Additional testing was performed by our lab techs Jon Chan and Kyle Hamilton.
The tests
We tested all the dehumidifiers in our custom-built, 17" x 12" test lab. It has highly accurate climate control, making an ideal place to find out whether these things do what they claim. We use this same room for testing refrigerators, freezers, and humidifiers.
Using four humidifiers (leftover from our humidifier roundup), we raised the room's relative humidity to 100%. Once there, the humidifiers were turned off, and the dehumidifier was turned on, with its maximum humidity removal and fan settings applied. Each dehumidifier ran for two hours. At the end of the two hours, we looked at the data from the monitoring system and four data loggers that capture both temperature and humidity data.
Dehumidifiers were judged on the relative reduction of the relative humidity (i.e the minimum humidity achieved subtracted from the maximum humidity of the room once the dehumidifier was turned on), the time it took to reach that minimum humidity value, and the energy usage. Some subjective aspects, such as filter accessibility, were also incorporated into the rankings.
---
Related articles
Advertisement - Continue Reading Below