Home & Garden
A dehumidifier could be your best purchase this summer—here's why
Hot isn't always sexy.
Credit: Getty Images / Maryviolet
By now, you may have stocked up on some fun outdoor products and a few new backyard accessories for the ultimate summer at home. But, if unwelcome humidity is an accepted fact of summer where you live, you might be missing a crucial tool in your arsenal: a dehumidifier.
With a hotter-than-usual year on our hands, humid air is guaranteed to make an appearance these next few months.
At its simplest, dehumidifiers reduce excess moisture in the air and allow for relief during hot, humid weather, along with several key benefits for your home and your health.
If you're on the fence about purchasing one, take a look at the benefits a dehumidifier can offer your humble abode.
Dehumidifiers block mold, mildew, and other allergens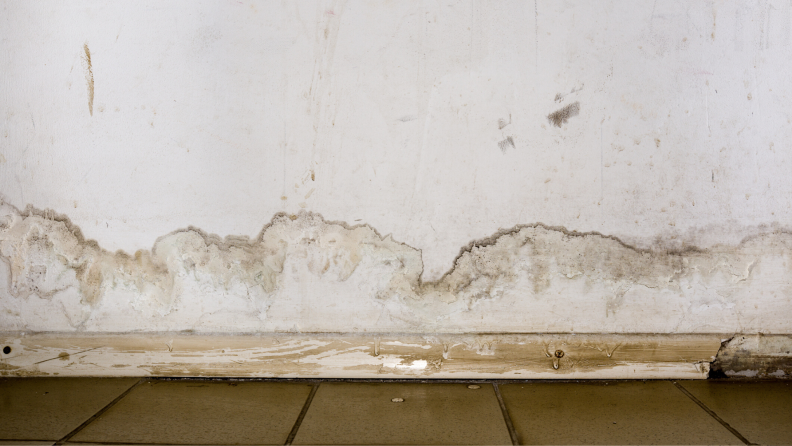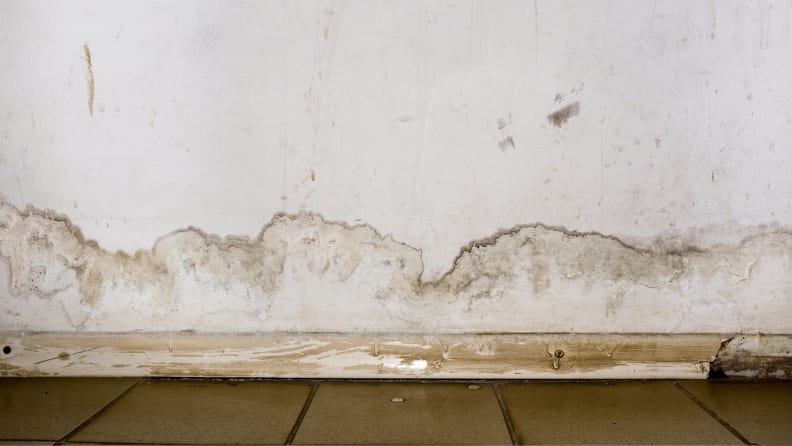 We hate to break it to you, but a humid house is an easy target for lurking allergens.
When there's moisture, you can guarantee mold and mildew will follow. Exposure to mold and mildew is linked to allergic reactions and respiratory problems, making it a silent threat to homeowners.
Bryan Buckley, brand manager at One Hour Heating & Air Conditioning says that a humid home can also easily set off allergy issues amongst dwellers—one of the most common culprits being dust mites. Creating a drier space with a dehumidifier keeps dust mites and other allergens at bay.
Dehumidifiers create fresher air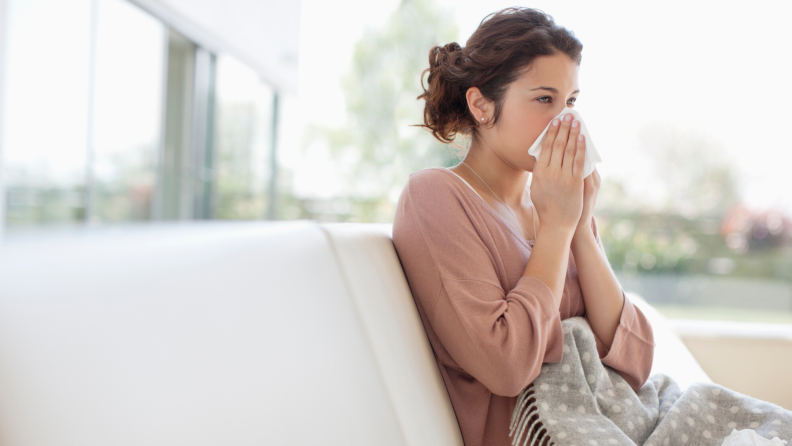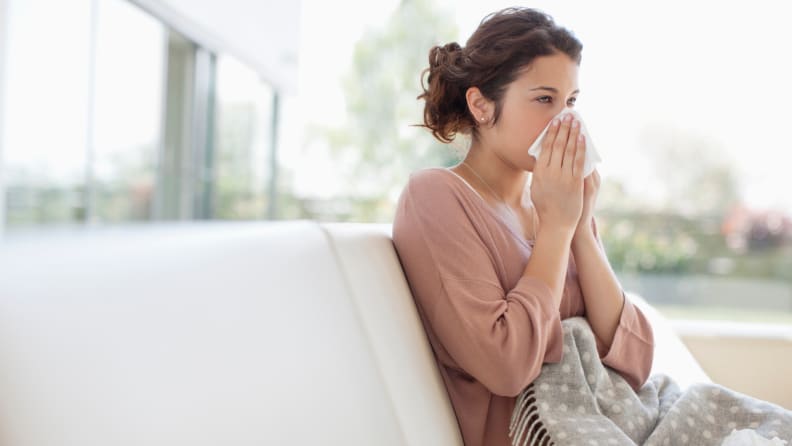 Are you familiar with that distinct, musty odor that can linger in homes? "Humidity can cause a stale, stuffy, or musty smell," says Buckley.
There's no denying that stuffy, damp air feels uncomfortable. But beyond that, stale air can be the first sign of major humidity-related issues, like cracked foundation and rusty pipes.
Along with making sure your home is properly ventilated, the air that's coming in needs to be dry—good thing a dehumidifier can do just that.
In tandem with a dehumidifier, an air purifier also improves air quality and reduces pesky allergens like ragweed and pet dander.
Dehumidifiers creates a better sleep environment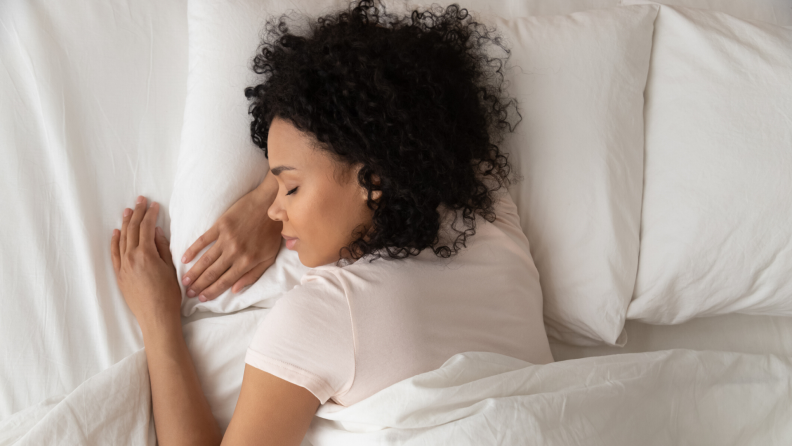 Sleep and air quality go hand in hand—that's why Buckley says you'll get better sleep when the home's humidity level is under control. Not only does a dehumidifier manage the conditions that cause allergies to crop up and which keep you from sneezing and coughing at night, but the moisture it filters out of the air allows breathing to be less of an effort.

Of course, you'll want to strike the right balance of dry and humid air for ideal sleep quality, but a dehumidifier that's properly installed shouldn't fall to either extreme.
Dehumidifiers preserve the integrity of your home
High humidity can take a massive toll on homes—it can cause extensive damage to furniture, windows, doors, and the structure of the home itself. Wood furnishings and floors are especially susceptible to warping caused by moisture.
"Condensation on your windows or doors is a key indicator that you have a high humidity level in your house," says Buckley. Moisture in the air can also cause wall paint to bubble and flake over time.
By running a dehumidifier, you'll extend the longevity of your home's items, along with the structure of your home itself.
Dehumidifiers lower energy costs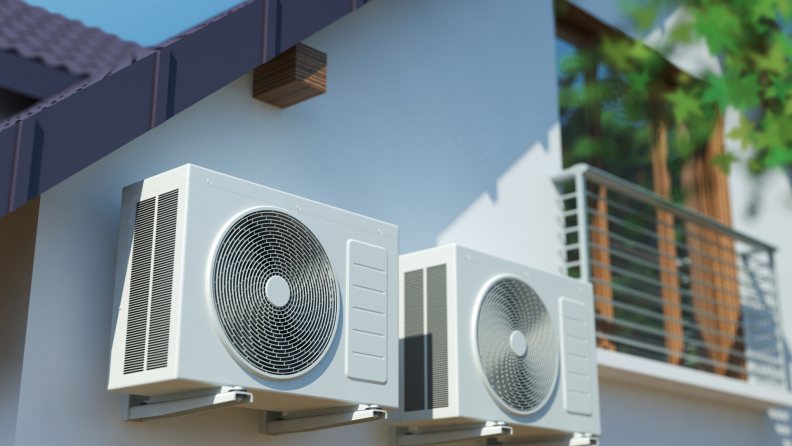 When there's high humidity, cranking up your air conditioning is a must. But as fresh as that cool air feels, your utility bill will suffer for it.
Reducing humidity with a dehumidifier is actually a strategic alternative to achieving a cooler home. Buckley explains that dry air tends to feel much cooler than humid air.
"From a financial standpoint, it can help save homeowners money on their energy bills," he says. Because of this, homeowners may not feel as inclined to use air conditioning.
Dehumidifiers keep pests away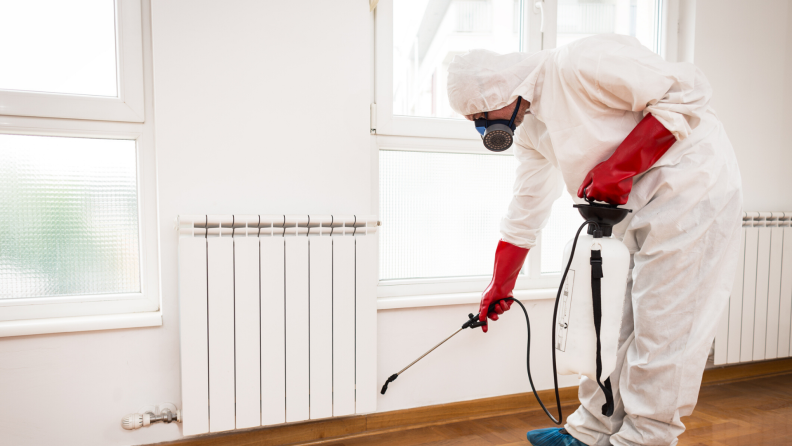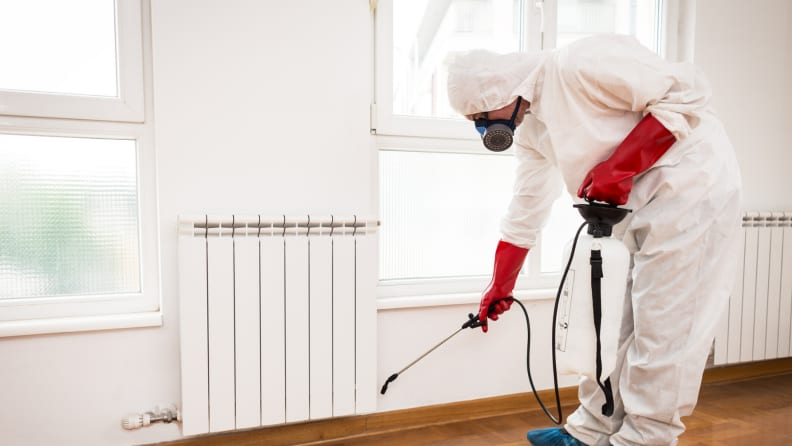 Another downside to balmy temperatures is the pests that it attracts. Insects like cockroaches, moths, and ants thrive in humid environments, making your home an easy target.
Dehumidifiers, especially used in basements, can prevent pests from living in your home. Basements can easily trap in high levels of humidity, so a top-rated dehumidifier that quickly removes moisture is recommended.
What to know before you buy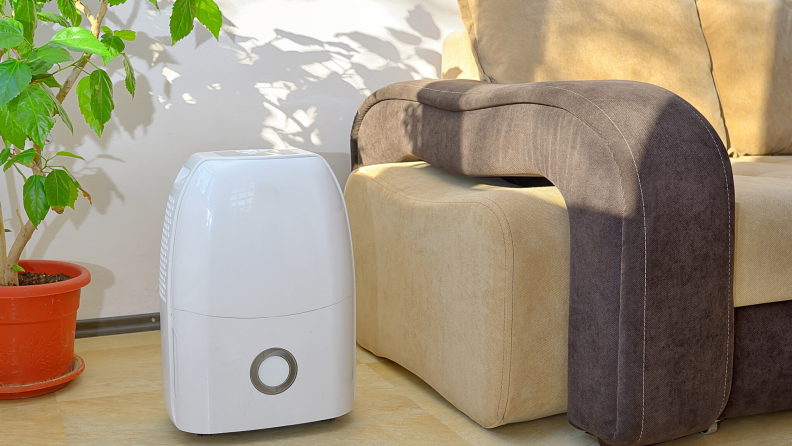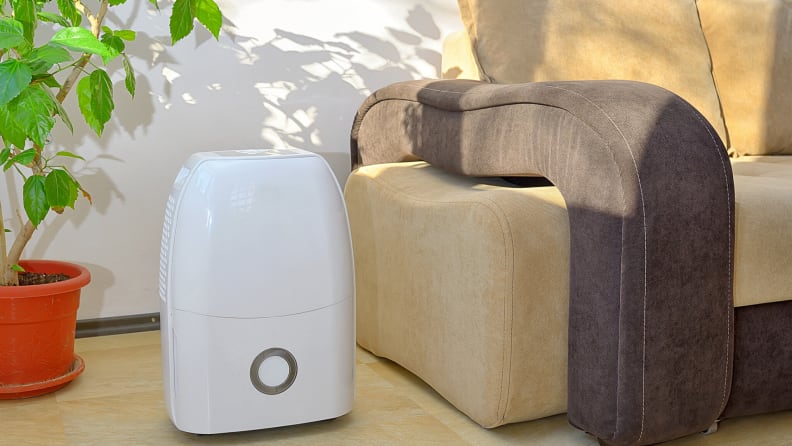 If you're in the market for a new dehumidifier, you should weigh your options based on your climate and home's needs. We've tested the best dehumidifiers on the market to help get you started.
First, evaluate the different humidifier sizes available to see which will work best for your home.
Buckley recommends whole house dehumidifying systems, which, like the name suggests, provides dehumidification throughout all rooms. "They're generally pretty quiet, have a greater capacity to fill the home, and require pretty minimal maintenance."
If you need targeted dehumidification in one room—such as a laundry room—or if you're simply on a budget, a stand-alone dehumidifier may be your best option.
Before making a purchase, Buckley suggests that homeowners make sure the dehumidifier's filtration system is up to standard.
"We typically use dehumidifiers with a filtration system with a MERV 11 or better strength pleated filtration," Buckley says. This refers to the strength of the filter itself and how successful it is in removing contaminants like mold spores, mildew, and dirt from the air.
"Some have filter indicator lights that can alert the homeowner when it's time to change that filter out," Buckley says.
The product experts at Reviewed have all your shopping needs covered. Follow Reviewed on Facebook, Twitter, and Instagram for the latest deals, product reviews, and more.
Prices were accurate at the time this article was published but may change over time.