The Best Flashlights of 2019
By Jonathan Chan, Updated January 02, 2019
One modern miracle that we take for granted is light on demand. Everywhere we go, there are headlights, streetlights, and overhead lights to illuminate the world around us–until there isn't. It could be something as mundane as a blown-out lightbulb or as a severe as a natural disaster, but at some point, you'll probably need a flashlight.
Nowadays we don't think much about flashlights–like our favorite, the Olight S2 Baton (available at Amazon)–because every mobile phone has one, but there are plenty of scenarios where you'll want to save that battery for something else.
We spent the better part of a month researching and testing nine well-regarded flashlights. Everything from keychain to pen lights got put through their paces in Reviewed's labs. During testing, we focused on luminance, durability, and ease of use to determine which flashlights would best serve the most people.
After weeks of testing, we came up with these rankings:
Olight S2 Baton
Anker Bolder
SOG Dark Energy DE-03
Zebralight SC63
Eagletac D25A
Maglite XL50
Fenix E12
Streamlite Stylus Pro
Thrunite Ti3
Photon Freedom Micro
Advertisement - Continue Reading Below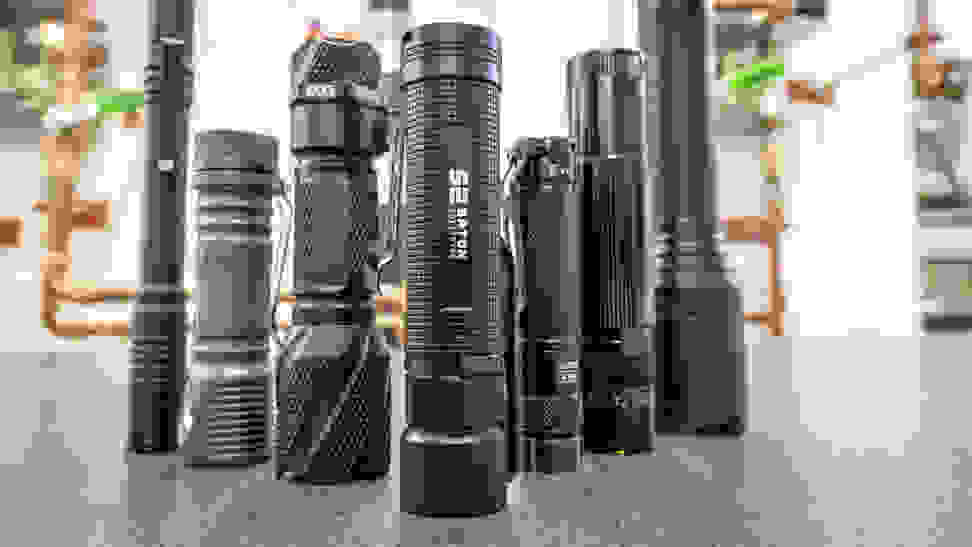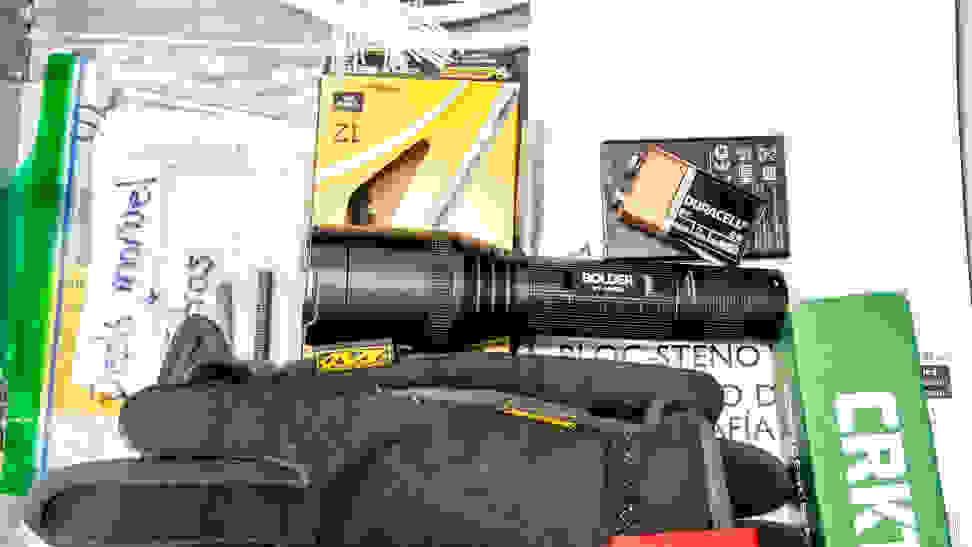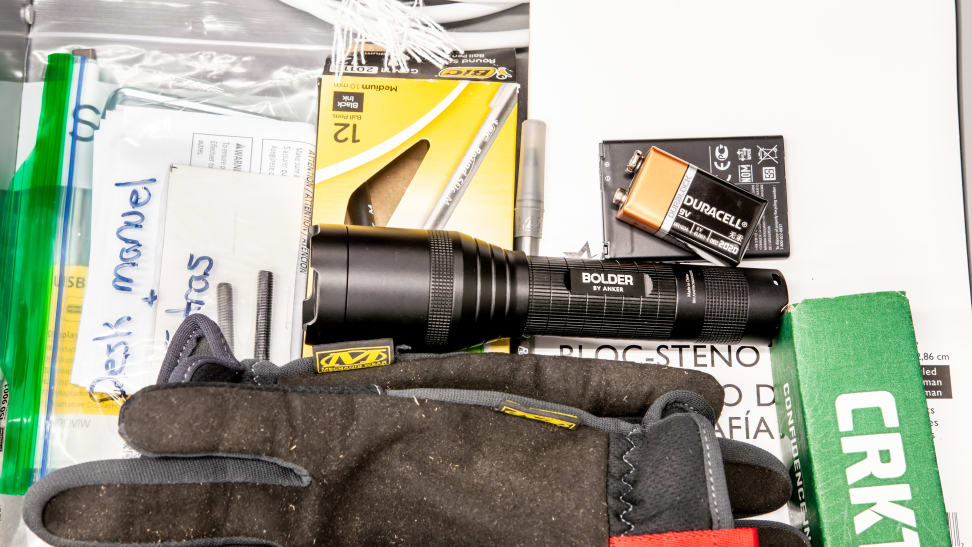 What You Need to Know
Batteries: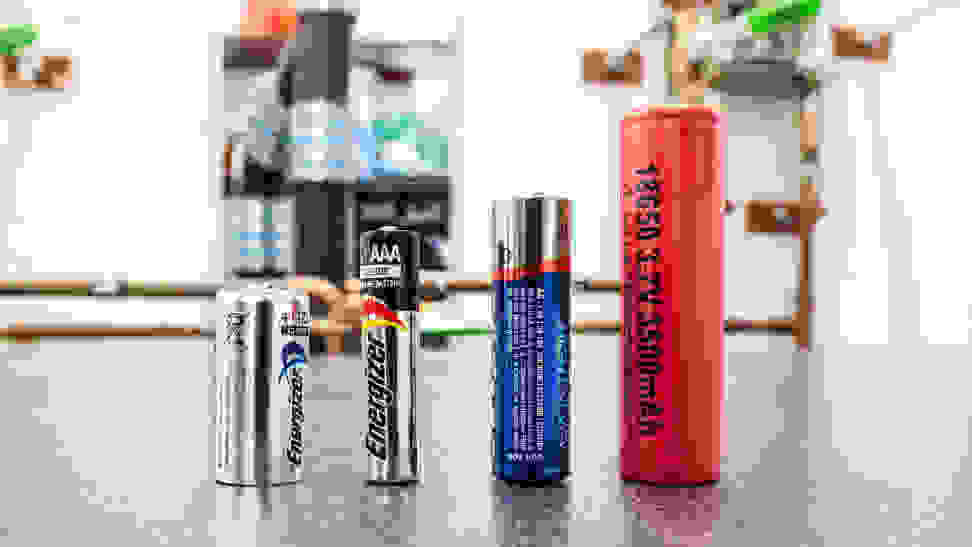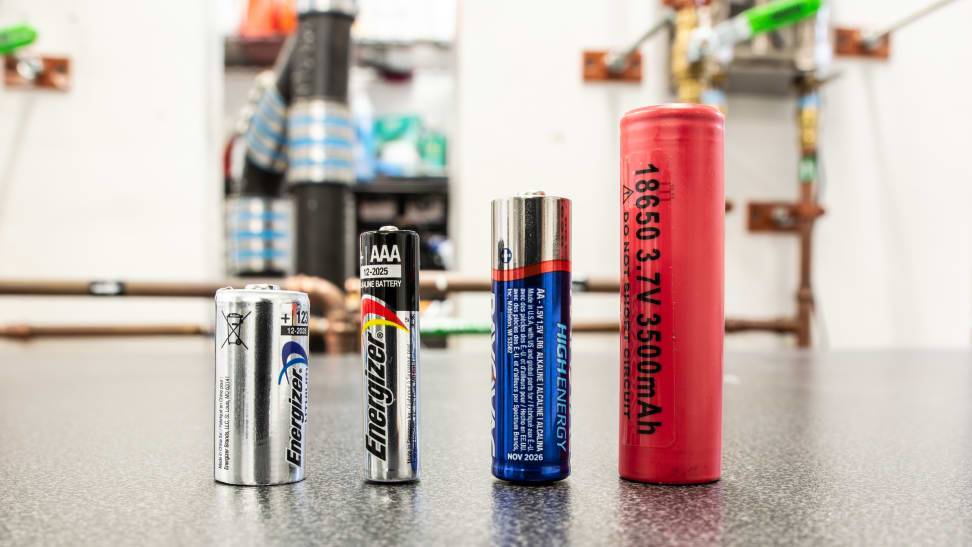 CR123A: Also known simply as 123's, CR123A's are a mainstay of devices that require more power. They are more expensive than store-bought AA batteries, but are typically more powerful. They also work better in freezing-cold temperatures.
18650: In the past, only laptops contained 18650 batteries, but today, many powerful flashlights enjoy the extra juice. These types of batteries offer two major advantages: ability to recharge and more power. If you can't find a 18650 for sale, in some cases, you can substitute with two CR123A's.
AA & AAA: These are the batteries that everyone grew up with. They come in a wide range of voltages from 1.5 to 3.6. No matter what kind you get, they hold less charge than CR123A or 18650, but are cheaper.
---
How We Tested
The Tester:
Hello, I'm Jon Chan, the senior lab technician at Reviewed. Over the past six years, I've tested everything from shop vacs to space heaters. When it came to testing flashlights, I wanted to mirror the testing philosophies I used for pocket knives and multitools. It all comes down to which is the most useful in the most number of situations.
Our Methods: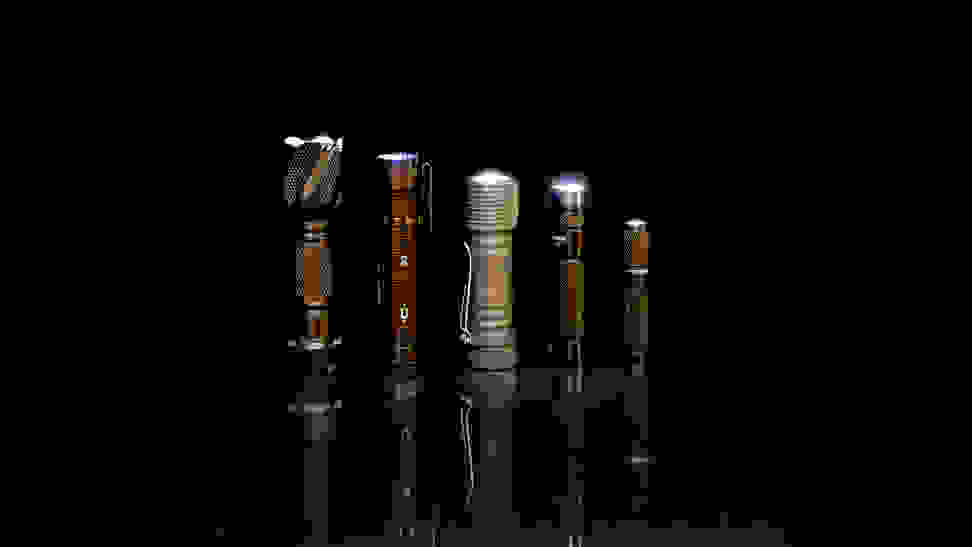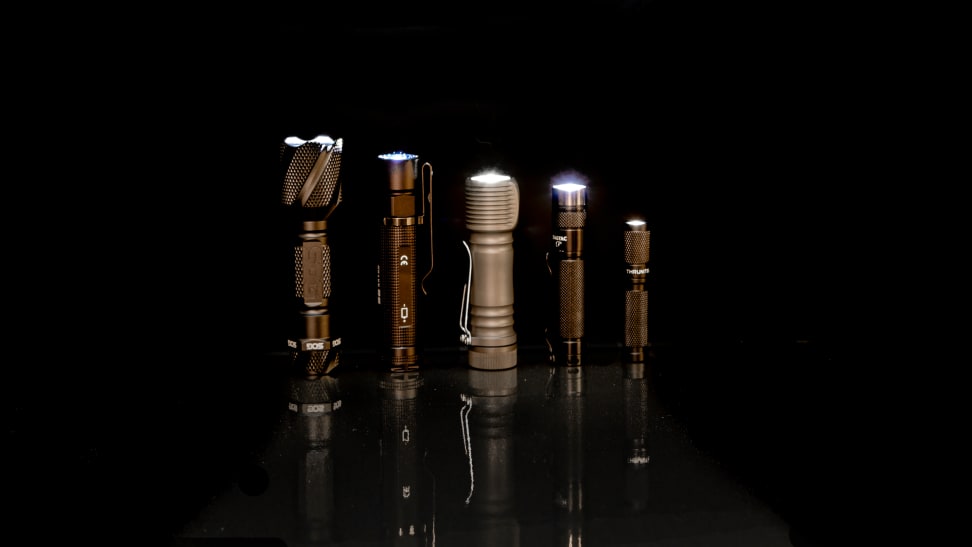 The Reviewed testing team, Kyle Hamilton, Julia MacDougall, and I, decided to divide the testing into three sections: Luminance, Durability, and Ease of Use.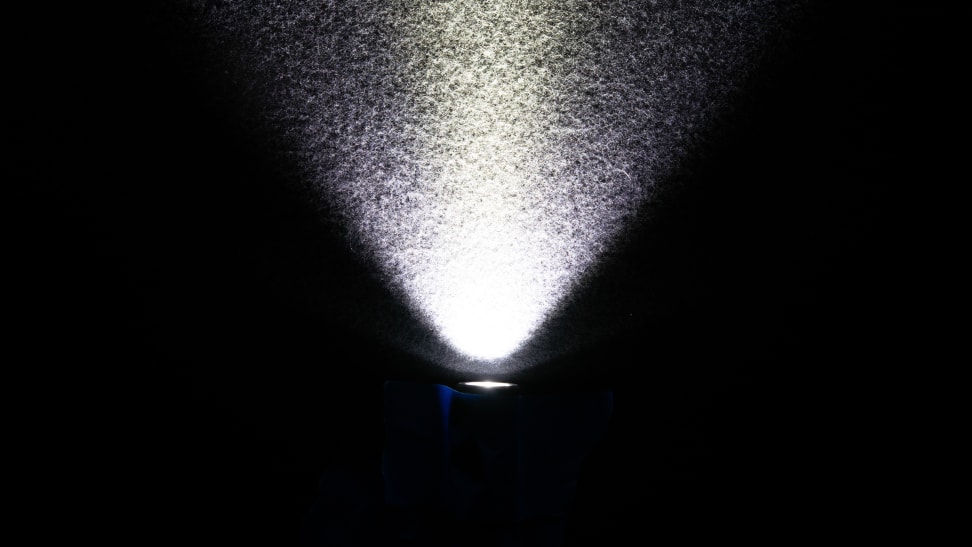 To test relative illumination between the flashlights, we used a camera's ISO adjustment in a dark room. We also measured how large a solid circle each flashlight could make on a wall 21 feet away.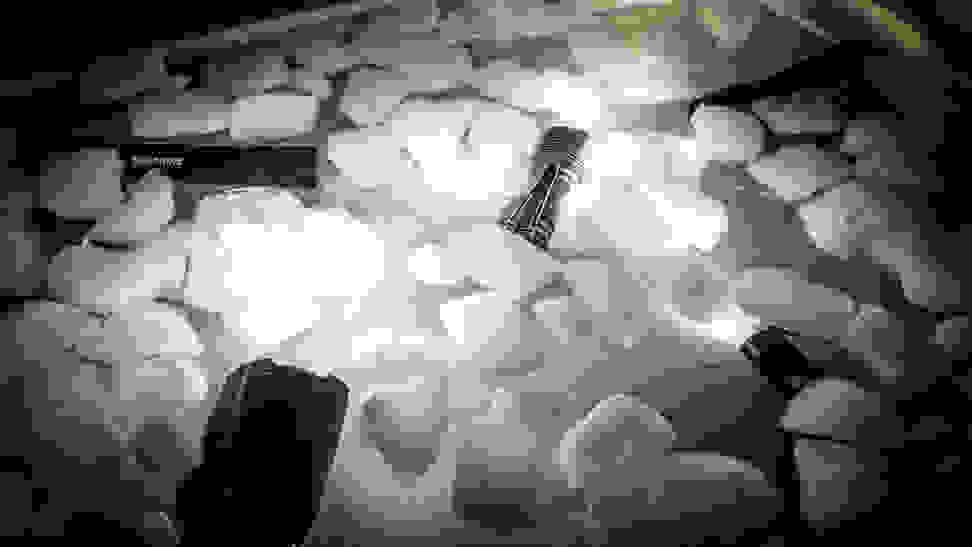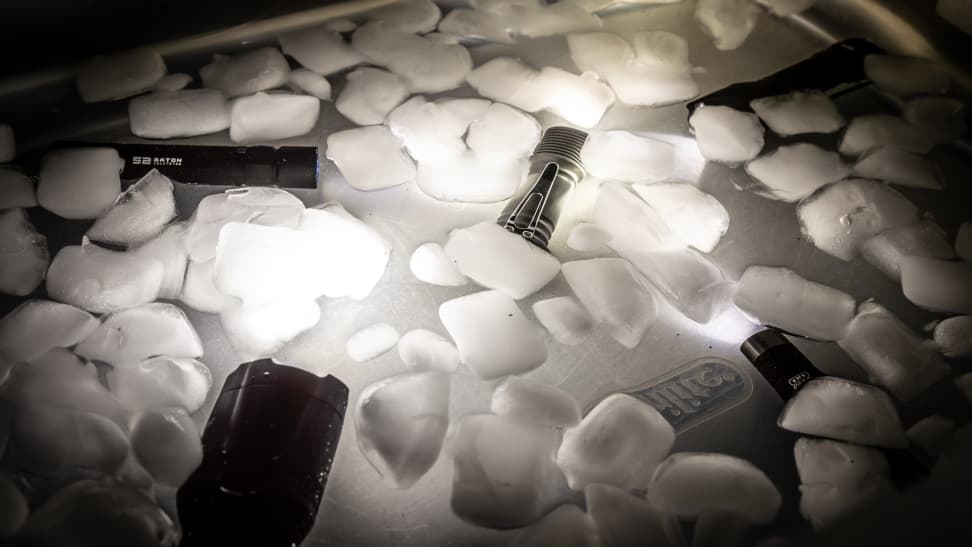 For durability, we dropped, struck, and dunked each flashlight into a bath of ice water.
Finally, for ease of use, we just took each flashlight and used it for a day. We did everything from inspect water pipes to search for that fallen potato chip. All along the way, we made notes about weight, feel, and access to features.
---
Other Flashlights We Tested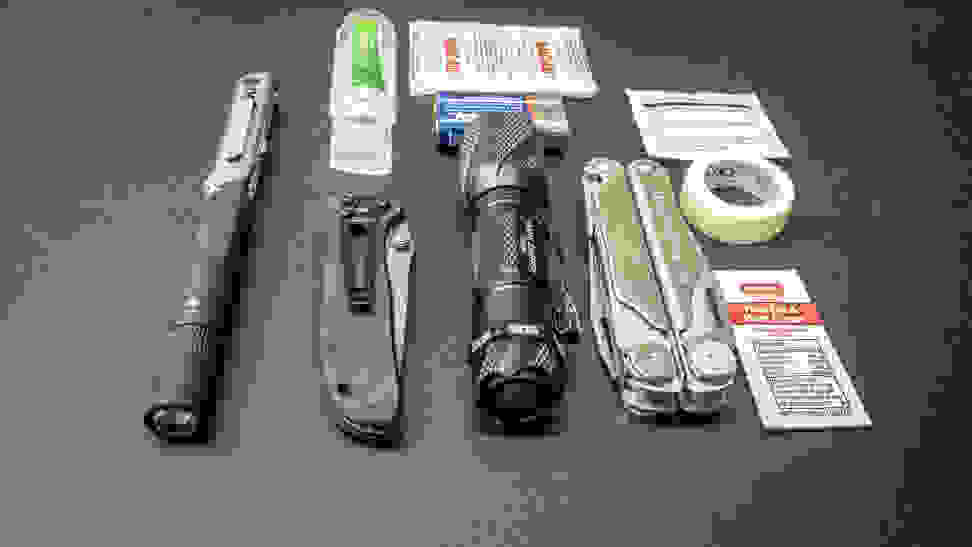 Advertisement - Continue Reading Below