The Best Liquid Lipsticks of 2019
By Jessica Teich, Updated July 09, 2019
Finding a matte liquid lipstick that wears comfortably and lasts all day without fading, smudging, or drying your lips seems near impossible. To complicate things, the market is inundated with hundreds of products that claim to do it all—but rarely deliver. That's why we tested top-rated matte liquid lipsticks at all price points to find a lip that lasts—comfortably.
We were shocked when we ended up loving the inexpensive Wet n Wild MegaLast Liquid Catsuit Matte Lipstick (available at Amazon for $2.39) enough to land it as our top value pick and the overall best—and we were pretty surprised with the rest of the results, too.
That's because the best-rated Pinterest brands and the lipsticks promoted by popular glossies performed poorly enough to consistently wind up at the bottom of our list: But we'll just let our lips do the talking.
These are the best liquid lipsticks we tested, ranked in order of performance:
Wet n Wild Megalast Liquid Catsuit Lipstick
Anastasia Beverly Hills Liquid Lipstick
Sephora Collection Cream Lip Stain
Too Faced Melted Matte Liquified Lipstick
Kylie Lip Kit
Jeffree Star Velour Liquid Lipstick
ColourPop Ultra Matte Lip
STILA Stay All Day Liquid Lipstick
Kat Von D Everlasting Liquid Lipstick
Advertisement - Continue Reading Below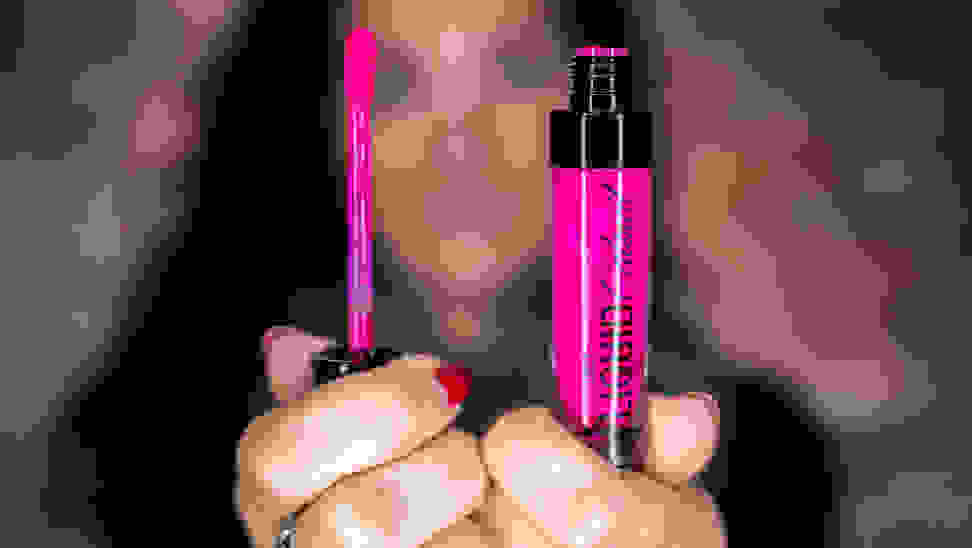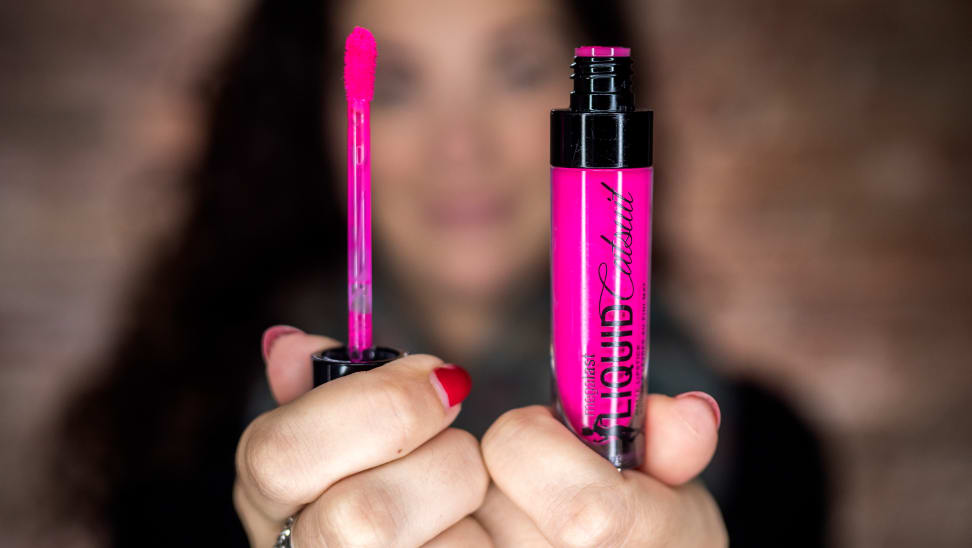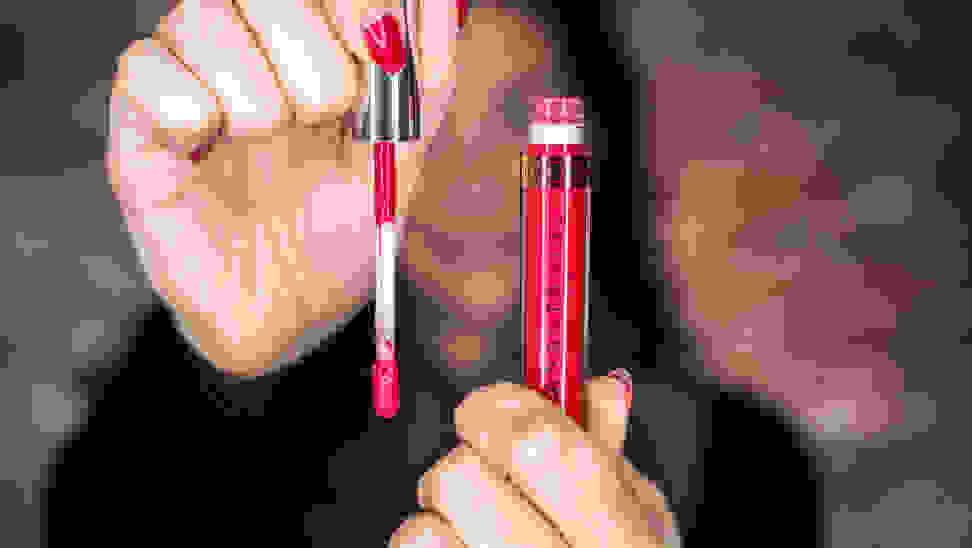 How We Tested
The Tester
I am the beauty editor at Reviewed, so my interest in cosmetics is professional, yes, but also deeply personal. I won't tell you how many types, colors, and brands of lipstick I have, but I don't leave the house on the weekends without a bold lip. I am constantly on the hunt for a lipstick that goes on easily, lasts for hours—through food, drink, endless talking—yet isn't drying. A good lipstick should make you forget it's there, but shouldn't fade or budge outside the line you initially draw on. Sound like a tall order? I think it should be a mandate.
The Tests
To find this winning formula, we scoured best-sellers across retailers, beauty blogs, Reddit threads, and best-of lists to gather the best liquid lipsticks on the market, from $4 to $40.We chose deep, bright, and best-selling colors to exemplify the wear and keep things consistent across tests. Then, we pitted these top-rated brands against each other to find the winner.
How? Like any lipstick lover might: I carefully slathered them on my bare, unlined lips and wore them for 12 hours, through morning coffee, meals, a nap or two, smooches, happy hours, and everything in between. The rules: Apply it in the morning, let it set, and then don't touch it. No touch ups or removing until you wash your face before bed. I also swatched each lipstick on my arm and ran them through durability and smudge tests, and ultimately judged how difficult they were to scrub off.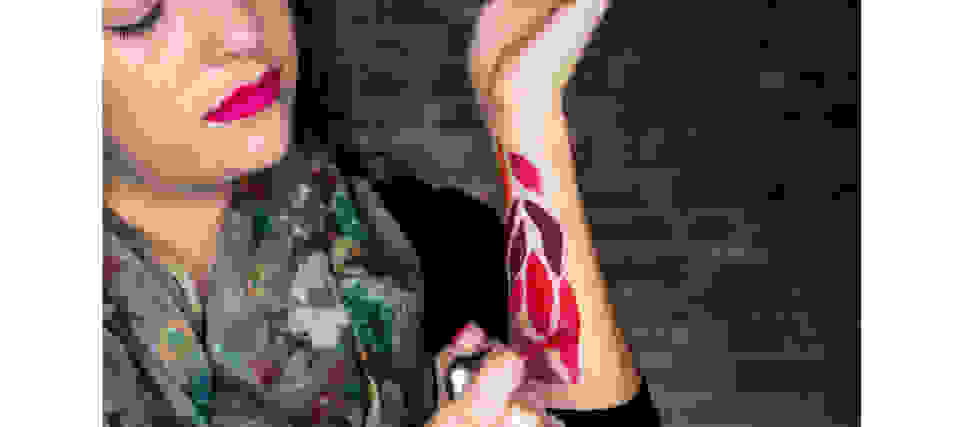 I had coworkers and friends try them out them, too, and had other Reviewed testers judge the color veracity on-skin compared to in-tube. I then teamed up with Reviewed's senior scientist to score and weight results on a scientifically calibrated rubric. We answered and weighted questions like:
Color: Does the lipstick look good after one application, or do you have to dip back into the tube to get the pigmentation right? Does the dry color on your lips match the color in the tube, or would it be difficult to purchase without trying it on first? Does the color fade or change throughout the day?
Application: Does the lipstick go on smoothly, or is it patchy, clumpy, or difficult to apply? Is the applicator particularly well-designed, or a basic doe-foot that hinders easy application? Does the applicator hold enough product, or do you have to dip into the tube again? Does the applicator hold too much product, so that you have to scrape some off on the edge of the tube?
Wear: Through the day, did the formula transfer, smudge, flake, or fade? Did your lips feel dried out or tight through the day? How difficult was it to remove, and how do your lips feel after a day of wear?
When I ran the results from each lipstick test through the same scoring rubric, it was easy to see which were the best—and the worst, like the four below.
---
Other Liquid Lipsticks We Tested
More Articles You May Enjoy
Advertisement - Continue Reading Below