The Best Pet Carriers of 2019
By Sarah Zorn, April 30, 2018, Updated February 20, 2019
If most of us had our way, we'd never be apart from our pups. But thankfully an abundance of portable, soft-sided pet carriers means it's easier than ever for fur babies to accompany their humans on planes, trains, and automobiles. In fact, our favorite carrier on the market, the Sleepypod Air (available at Amazon), is specifically designed to meet all airline and TSA requirements, making your dog a welcome guest on just about any flight.
But when it comes to transporting canines, not all pet carriers are created equal. That's why we evaluated a number of leading options for durability, flexibility, comfort, style, and more. After extensive testing, we're confident we've found the carriers that are not only convenient for you, but safe and comfortable for your beloved pet. Oh, and make sure you remember to pack a leash and poop bags while you're at it.
Here are the best pet carriers, in order:
Sleepypod Air

Texsens BP-24 Bubble Backpack

Pet Peppy Expandable Pet Carrier

Sherpa Original Deluxe Pet Carrier

Natuvalle 6-in-1

PetsHome Leather Pet Travel Bag
Updated February 20, 2019
Advertisement - Continue Reading Below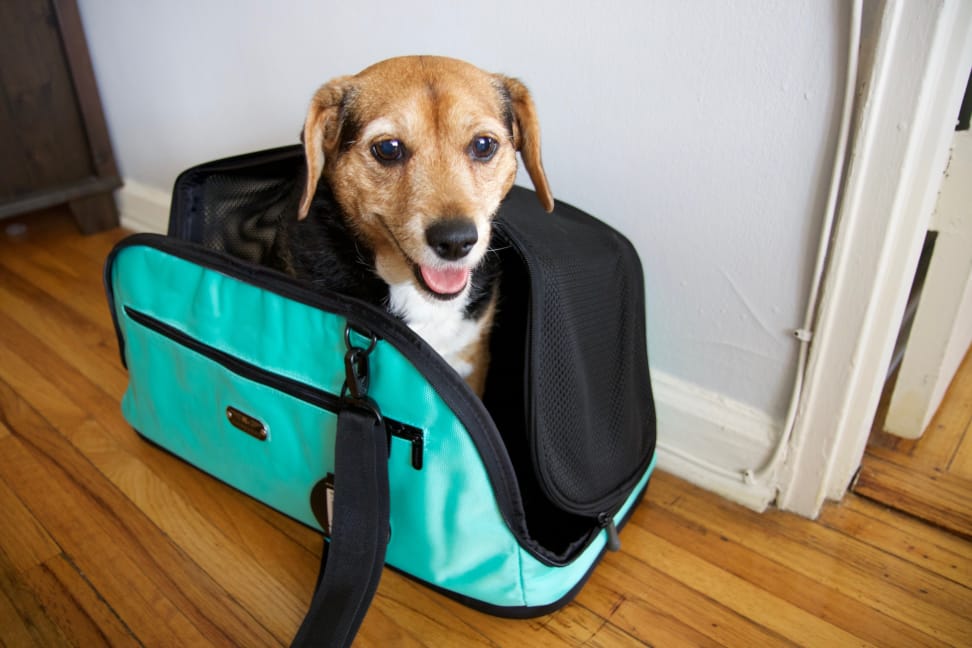 How We Tested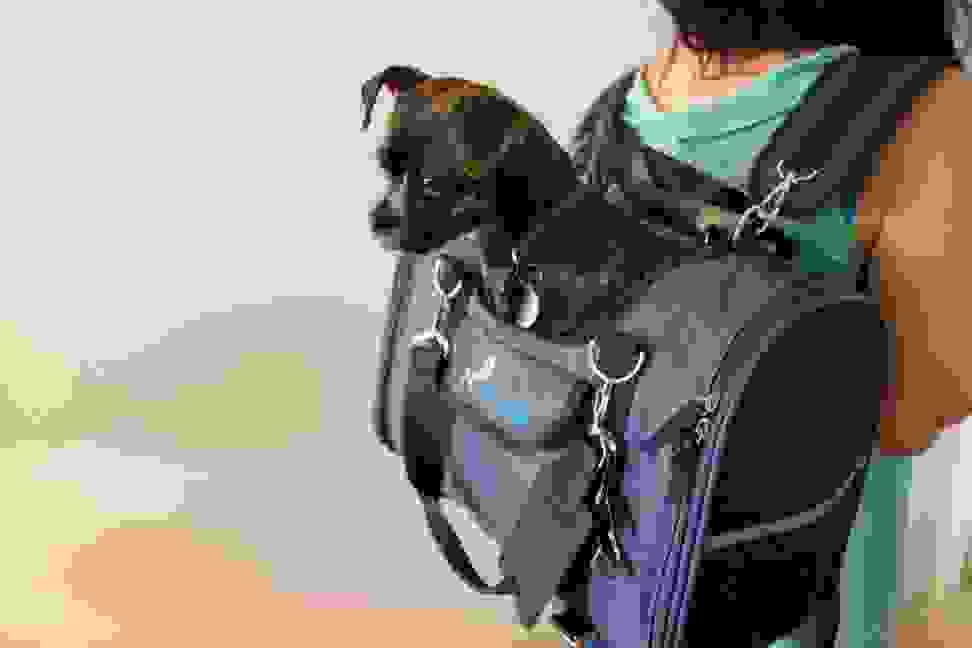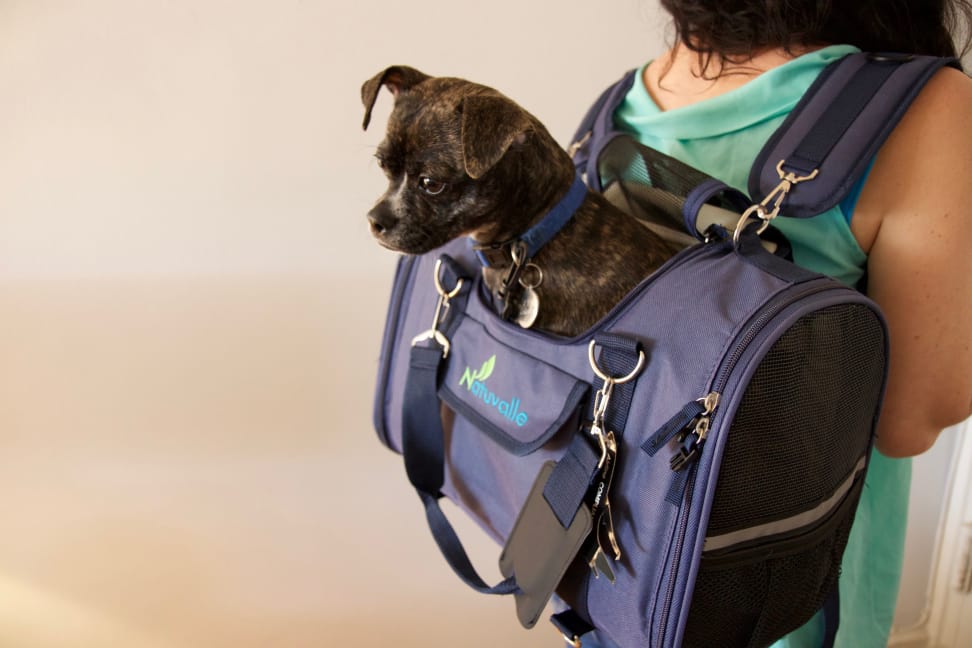 The Tester
I'm Sarah Zorn, and I've spent almost ten years reviewing dog products, developing pet-friendly recipes, and writing animal rescue stories for outlets like Rachael Ray Every Day and Animal Fair. I reside with my dog trainer husband and our eight-year-old hound mix Rowdy, who is truly living his best life as my official house recipe taster and product tester. Unfortunately, being 85 pounds, he found himself sidelined in this particular round of reviews...although he gamely tried his best to squeeze his way into an assortment of chihuahua-sized boxes.
The Tests
No matter their personality, it's the rare pup that willingly walks into a carrier. So in order to determine which bags presented the least potential struggle, we worked with both docile and feisty dogs to assess ease of entrance and exit (multiple options are ideal, such as a roomy opening for top-loading, as well as at least two passageways on the side). It's also vital that the carrier be waterproof and washable, since potty fouls are inevitable for a cooped-up pooch on the move. In a perfect world, a carrier also shouldn't be a nightmare to store, since few of us are blessed with enough at-home closet space (let alone ample storage at travel destinations) to stow away big, clunky boxes. Your canine's comfort is of utmost importance, so we evaluated carriers for size and shape, sturdy but lounge-worthy materials (padding and fleece bedding are nice), and, most importantly, ventilation—there should be plenty of breathable mesh. Durability was another vital factor in determining top contenders; needless to say, a good carrier should withstand the shocks of being wedged on a plane or train and should also be reasonably pup-proof—a chewed or clawed-through carrier could spell disaster.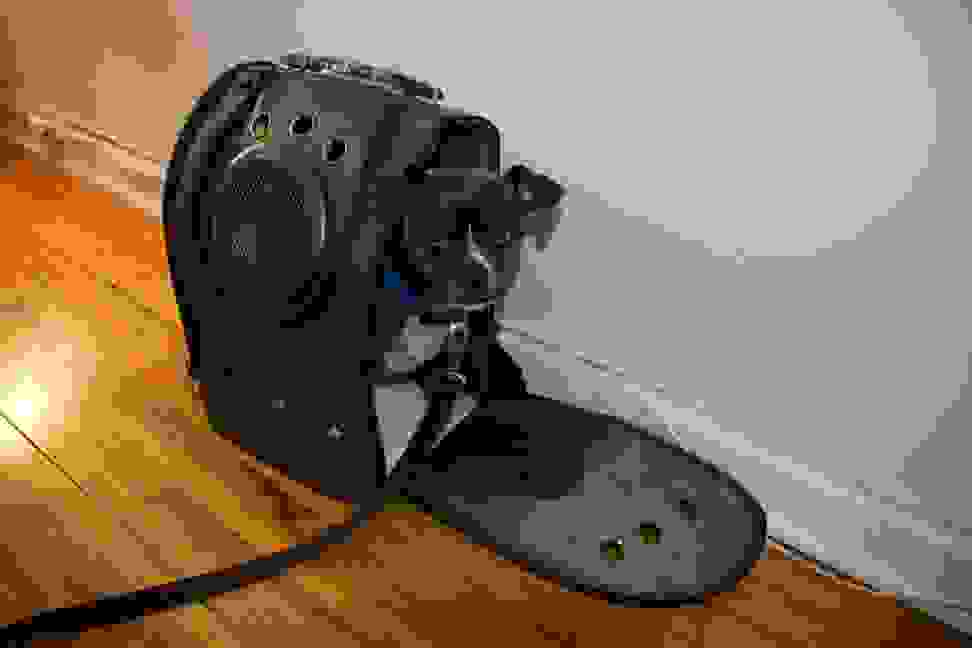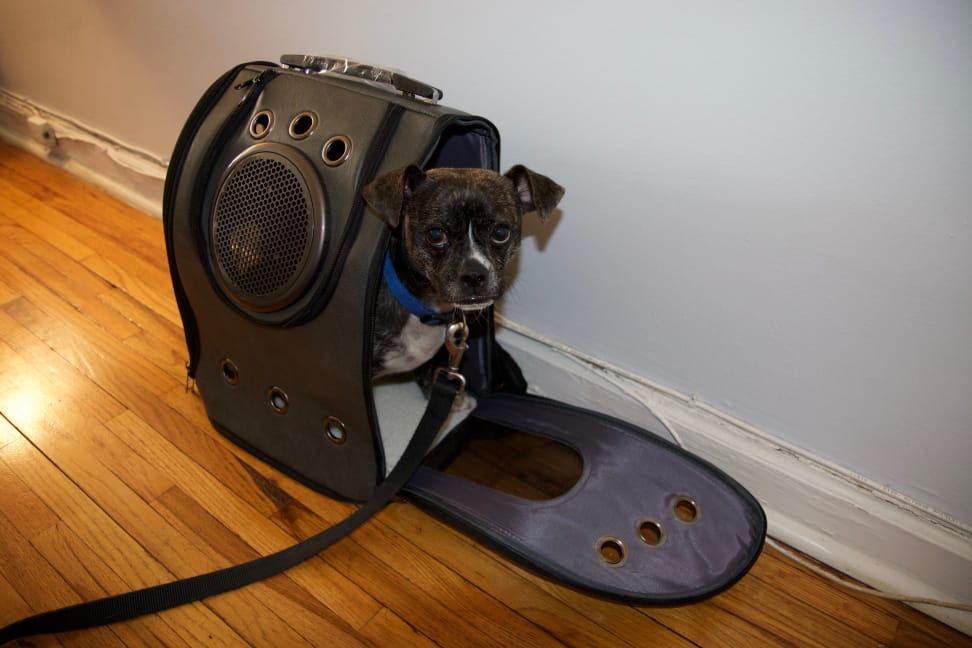 What You Need to Know Before You Buy
The first and most important thing you need to know before flying with a pet is that airlines have their own rules and regulations. While having the right bag is part of it, airlines may have restrictions about when, where, and how many pets may be carried onto a flight. It's crucial that you review your airline's pet policy before you show up at the airport. Check out Bringfido.com to get links to all the airlines' policies.
Soft-sided carriers should be just big enough for Fido to stand up, turn around, and lie down. Having too much room can actually make your pup anxious (dogs are den animals after all), but a carrier should in no way restrict basic movement. To determine ideal size before buying, measure your dog from their nose to their tail and add 2-4 inches for proper length. For height, measure from the top of their head (or ears, if they're erect) to the ground. For width, allow for 2-5 inches more than your dog's own measurement. And pay attention to weight limits listed by the manufacturer; if your dog falls between sizes, go for the larger size. As for backpack styles or slings, they should fit snugly around your dog.
Go for a style that's easy enough for you to carry while keeping your dog safe and supported, whether that means a carrier made of lightweight materials, a backpack, or even a bag on wheels. An included tether is non-negotiable in order to actually keep your dog secured, but keep a lookout for special features that fit your pup and particular lifestyle. Some brands more closely conform to airline restrictions than others (a major consideration for pet parents on the go), and as the name suggests, expandables are all about flexibility. They can contract to fit into small spaces like planes, but extend at will for extra legroom and premium loungability. In fact, they can even serve double duty as beds or playpens when you reach your final destination.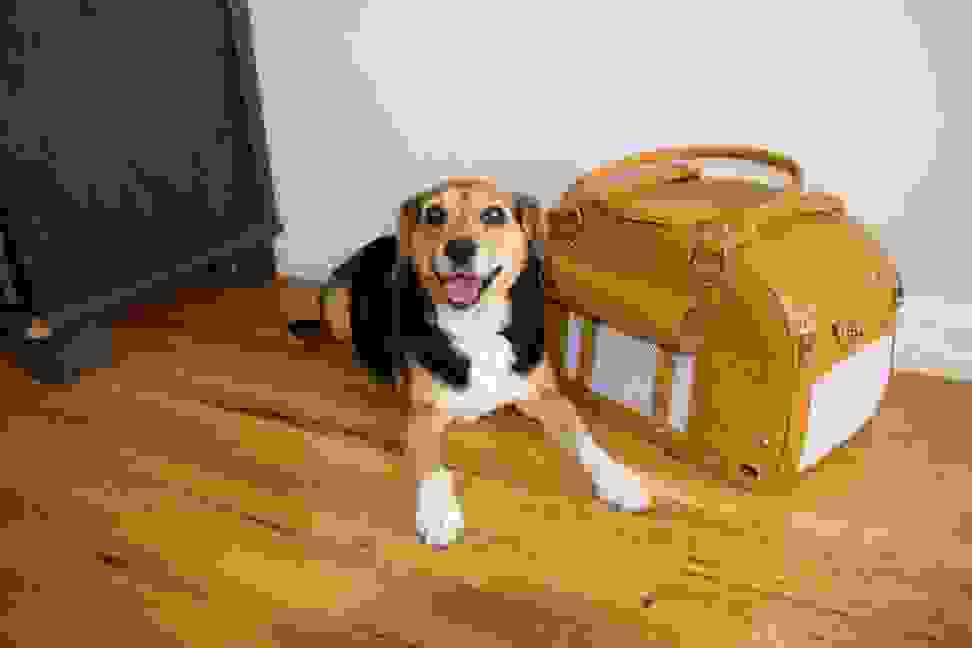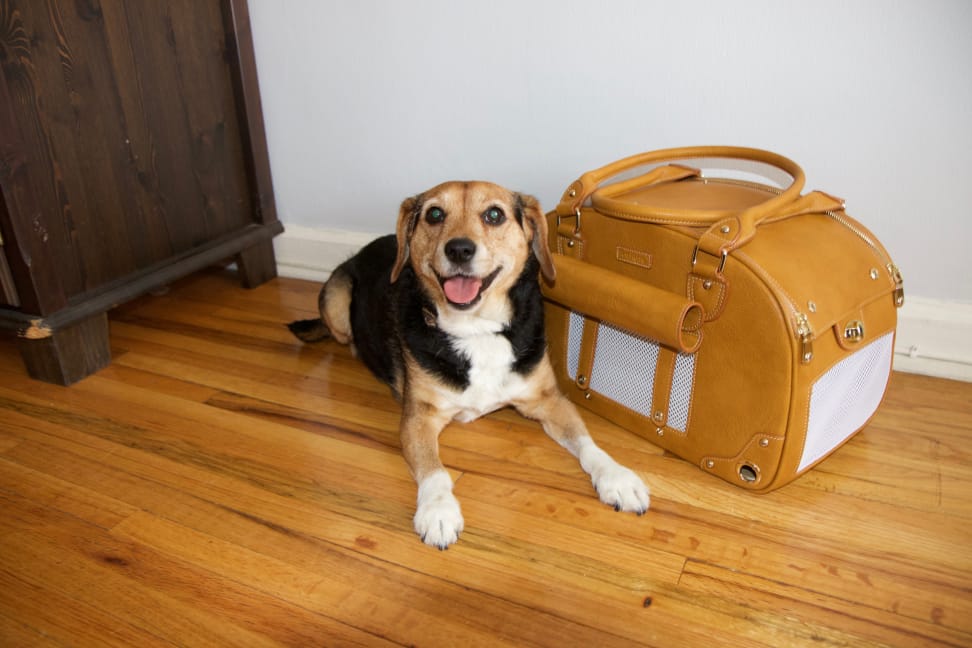 ---
Other Pet Carriers We Tested
Advertisement - Continue Reading Below