The Best Reusable Straws of 2019
By Courtney Campbell, July 27, 2018, Updated January 02, 2019
On average Americans use 500 million plastic straws per day, most of which will end up in landfills or the ocean. Recently, there's been a push to ban them. Companies like Starbucks have already begun phasing out plastic straws and Seattle even recently enacted an outright ban on the seemingly unnecessary plastic.
So, where does that leave us straw lovers? Well, you could either use sippy tops or you could bring along our favorite reusable straw, the Hummingbird Glass Straws (available at Amazon). Although banning plastic straws will help the environment, it's actually really hard to find a good reusable one.
Some taste too much like the material they're made of, some aren't made of sustainable material, and then there's the whole issue to actually remember to bring your straw with you. Most reusable straws aren't easily portable, but bringing them along is essential for the no straw movement or could just enjoy drinking with them around your home or office.
After testing nine reusable straws each day and drinking a ton of liquids in the process, we found some significant differences between each one in terms of usability and taste. From glass to metal to silicone, here are the best reusable straws on the market, in order:
Hummingbird Glass Straws
Softy Straws Reusable Silicone Straws
SipWell Stainless Steel Drinking Straws
EcoTribe Eco-Friendly Reusable Stainless Steel Drinking Straws
Greens Steel Stainless Steel Straw Set
Kitchen Up Silicone Straws & Stainless Steel Straws Bundle
California Straws Rainbow Colored Acrylic Straw Set
Buluh Organic Bamboo Drinking Straws
Koffie Straw
Updated January 02, 2019
Advertisement - Continue Reading Below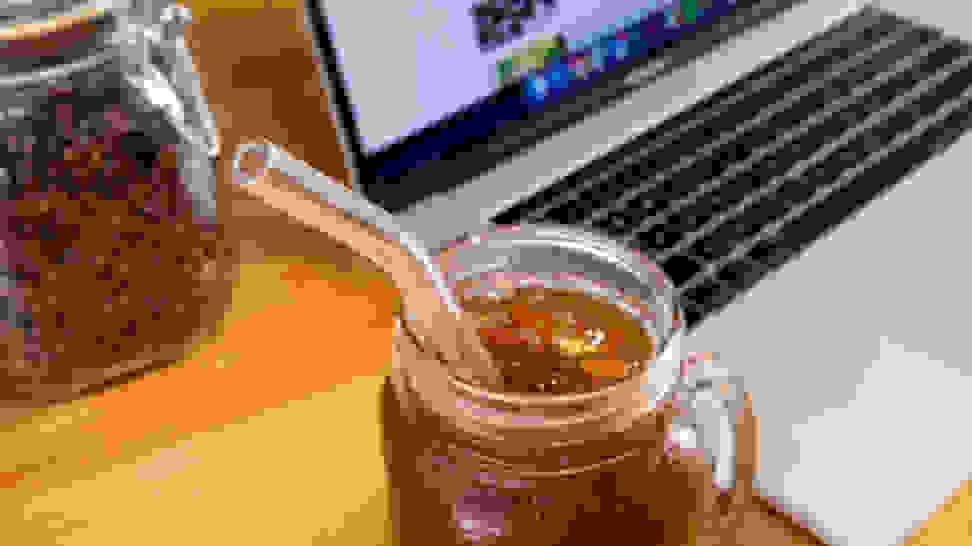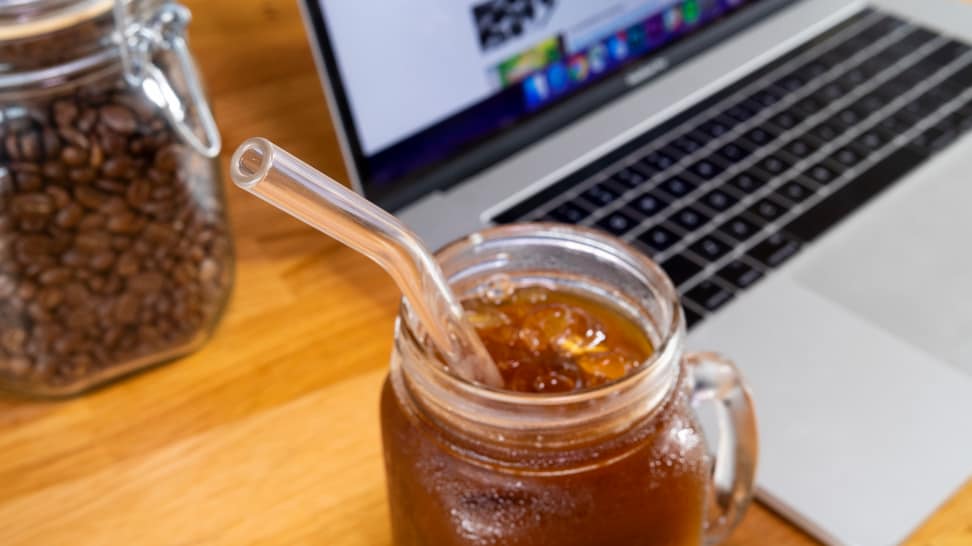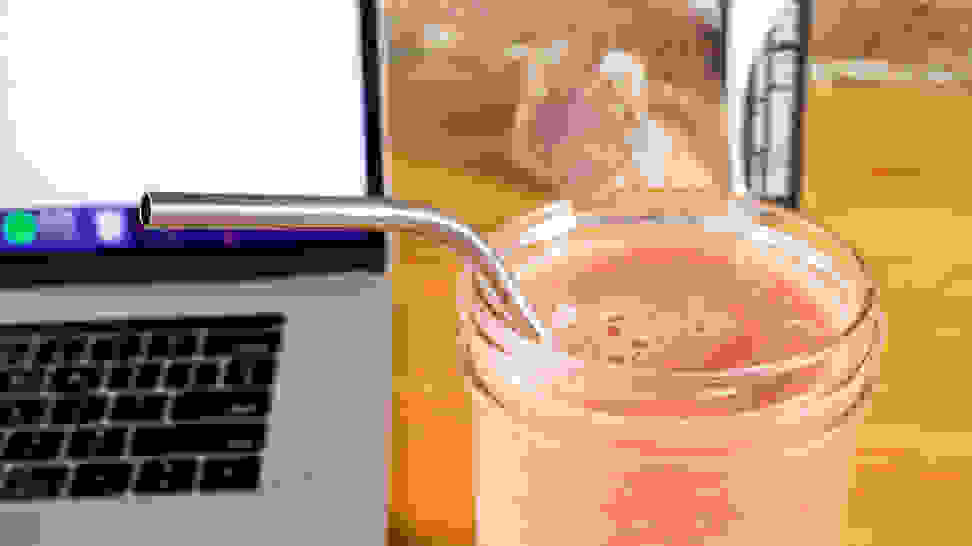 How We Tested
Who am I?
I'm Courtney Campbell, an e-commerce writer here at Reviewed, and I spend most days sifting through the best deals on the Internet for the best products out there. I've used reusable straws in my home for years—although I'm guilty of not bringing them to restaurants or coffee shops. After hearing about the ban on plastic straws, I was curious about what would be the best straw for daily use and whether or not they would be more portable to bring out and about.
The testing process
The testing process involved drinking a ton of liquids. Each day I would drink a smoothie made of kale, frozen banana, cherries, almond milk, and chocolate protein powder (highly recommend), a large iced coffee with almond milk, and two cups of water using one straw. From there, I would note if I noticed the taste of the straw material and how easy it was to drink with the straw. Before testing and after each type of drink I would wash the straw with the cleaning brush included to see how easy it was to clean the straw after drinking each type of liquid.
Other factors were considered when judging each straw including how sturdy each straw was to assure it would last a long time, how portable each one was, and if there were any special features or accessories that gave the straw an advantage. The straws chosen were made of stainless steel, glass, silicone, and bamboo, which impacted their sustainability and how long each straw would last and was considered in the rankings.
---
Other Reusable Straws We Tested
---
If you're shopping for better ways to sip your drinks, check out our guide, The Best Water Bottles.
Advertisement - Continue Reading Below