Home & Garden
10 pieces we love from Ikea's new collection that will transform your space
These beautifully designed basics will take your home to the next level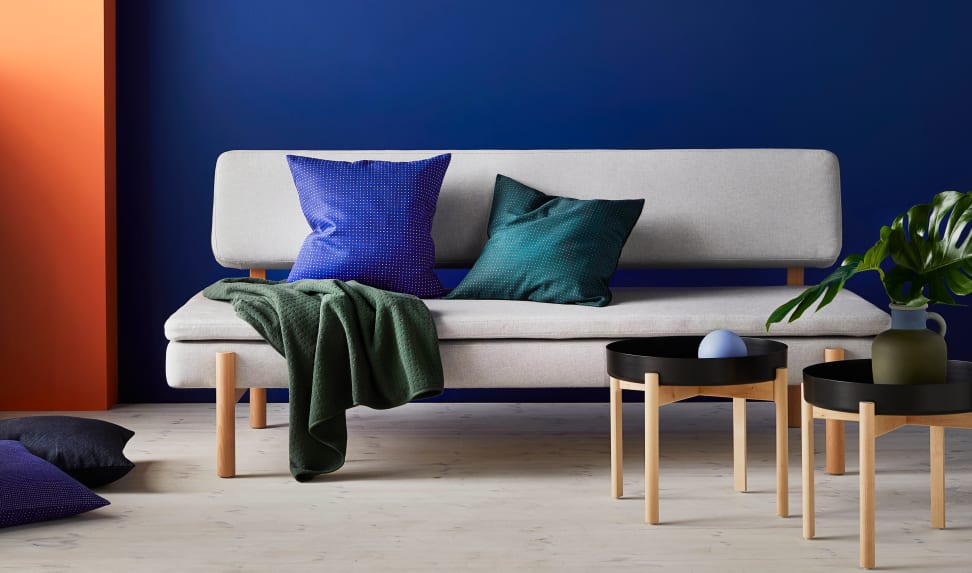 Credit:
Heads up, Ikea fans! The Swedish retailer has debuted a new collection of home furnishings called Ypperlig—the Swedish word for extraordinary. A collaboration with hip Danish design firm Hay, Ikea's new pieces celebrate the beauty of basics, and you'll want them all.
The collection includes everything from major room-makers like couches, chairs, and dining tables, to smaller décor essentials like candle holders and cushion covers, and even new takes on the iconic Ikea shopping bag. It's all about creating reasonably priced products with long lasting style.
I took a field trip to an Ikea store to see it, and here's what I think you'll love from the Ypperlig collection.
1. Plank table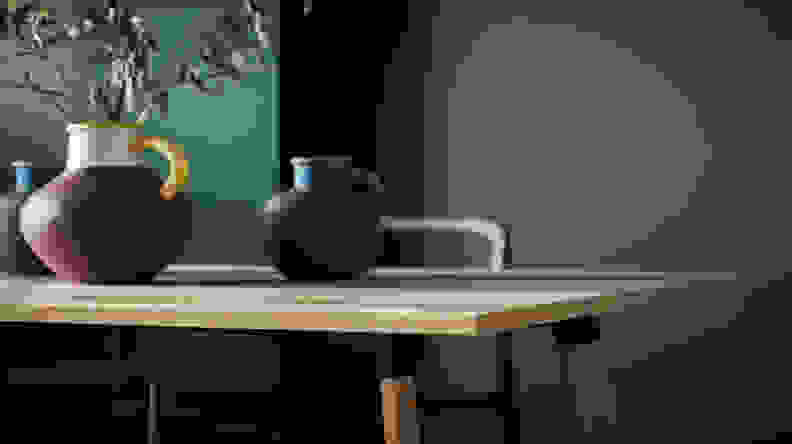 Simple and sturdy, this table is made of ash. It has a natural look, classic and modern at the same time. It would look equally at home set with fancy china or paper plates.
Buy the table for $199
2. Sleeper sofa
The couch is comfortable, thanks to the seat's spring mattress. You can sit on it all day long and sleep on it every night. Or, save it for guests. It has a neutral gray cover—and you can personalize it with jewel tone cushions.
Buy the sleeper sofa for $559
Buy the cushion covers for $6 each
3. Monobloc arm chair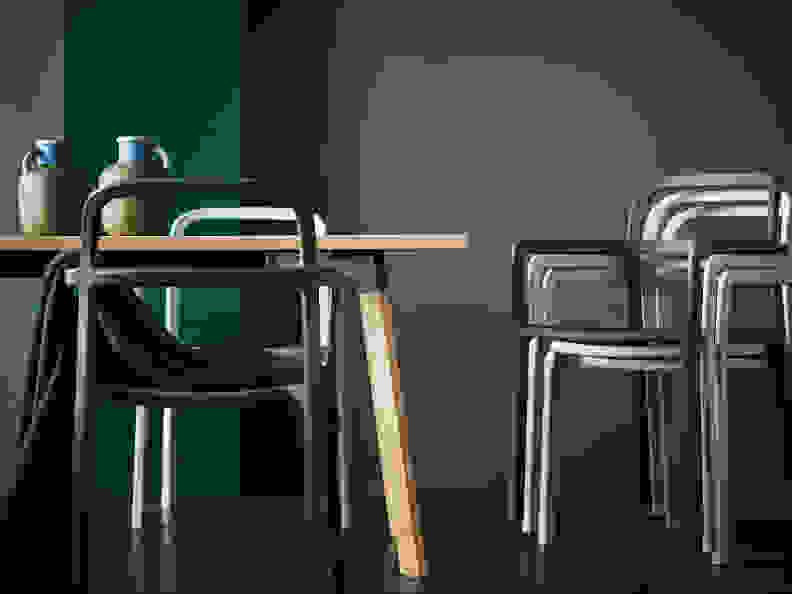 Lightweight, strong, and beautifully designed, these chairs are made by pouring liquid plastic into a mold. They look awesome around the kitchen table, and they're so adaptable, you could bring one or two into the living room, or out to the deck.
Buy the chair for $55-$69
4. Shelving
It wouldn't be Ikea's collection if it didn't include storage pieces. For under $100, you can get a large horizontal unit and fill it with so many of your things. These shelves look so open and graceful, it's almost a shame to have to put stuff on them. But you will.
Buy the shelving unit for $99
5. Mirror
The frames on these oval beauties are metal, but they can deal with humidity. Whether you hang one in your front hallway or over the bathroom sink, you'll find lots of uses for the clever little shelf integrated into each mirror's design. Put down your keys and lipstick, or arrange a small picture on it. Why didn't someone think of this idea sooner?
Buy the mirrors for $12.99 to $19.99
6. Nesting tables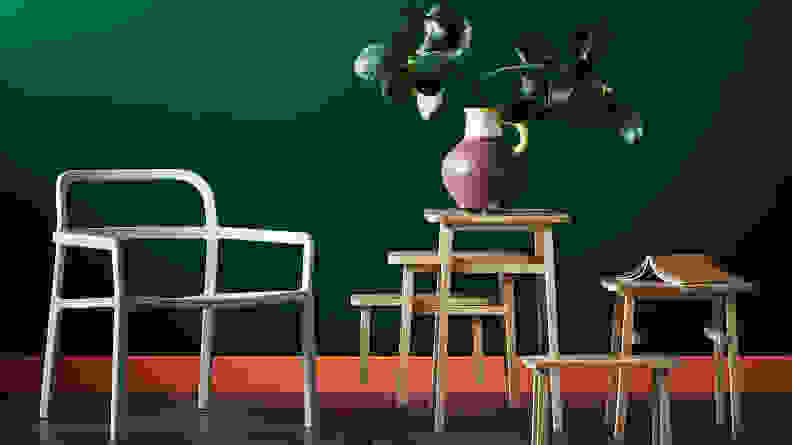 Cute and practical, you'll find a place for these solid beech tables, whether you use them as three individual tables or stacked, to save space until you need them. I'm picturing them next to the sectional in your family room.
Buy the tables for $59.99
7. LED table lamp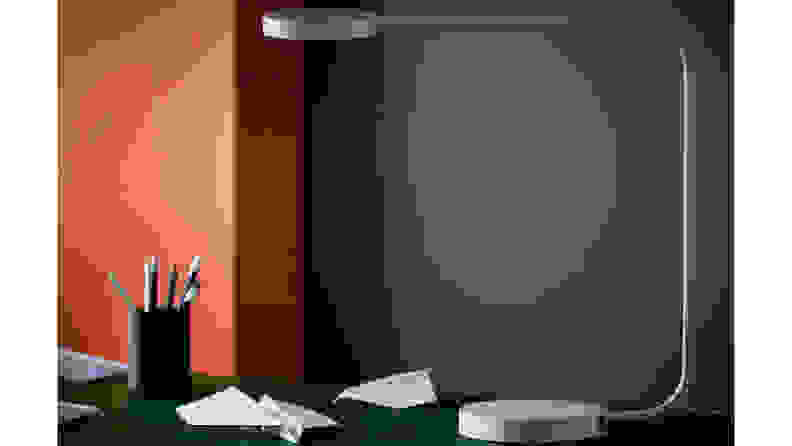 Dim the light with a tap of your finger on this slim, lovely lamp. You can also adjust the head to focus the light exactly where you need it. Think about how this lamp would elevate your desk and motivate you to keep it clean.
Buy the lamp for $39.99
8. Vases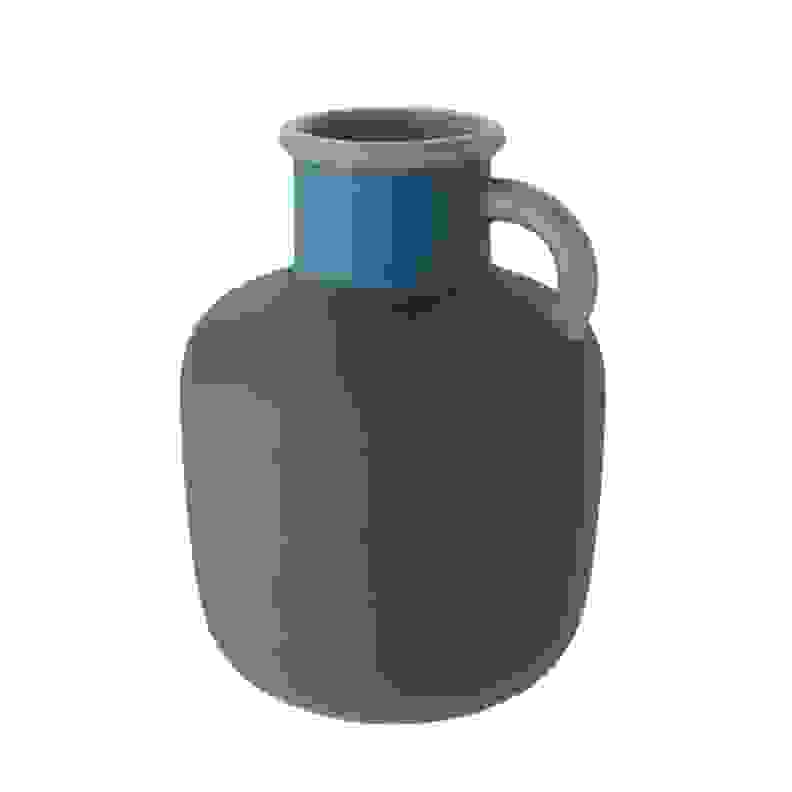 These rustic, hand painted vases have the look of artisan originals, and their color palettes are rich and unexpected. Yes, you can use them to show off bouquets of flowers, but they also function as storage for lots of small items.
Buy the vases from $14.99 to $19.99
9. Candle holder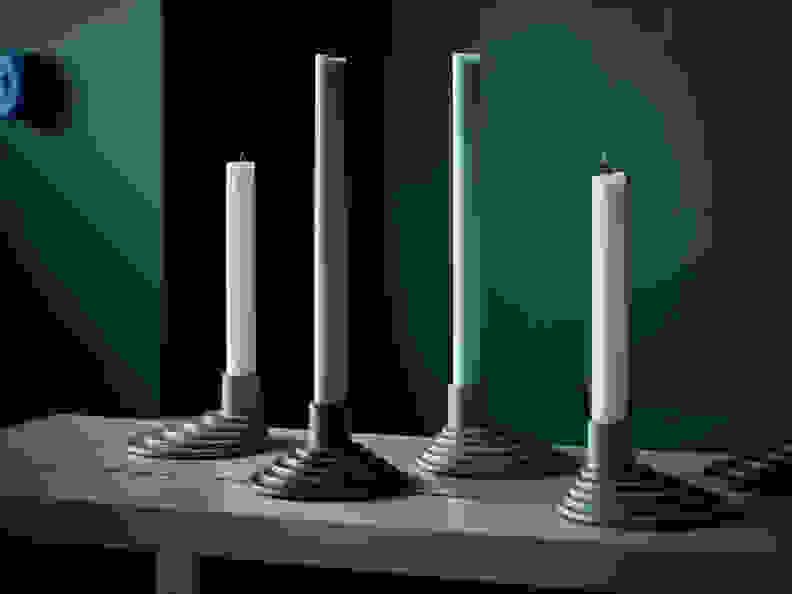 The folks working on the floor at the Ikea store were big fans of these candle holders. They look like museum pieces, but they're fun, too. And very inexpensive. Grab a few for your mantle or bookcase.
Buy the candle holders for $3.99 each
10. Shopping bag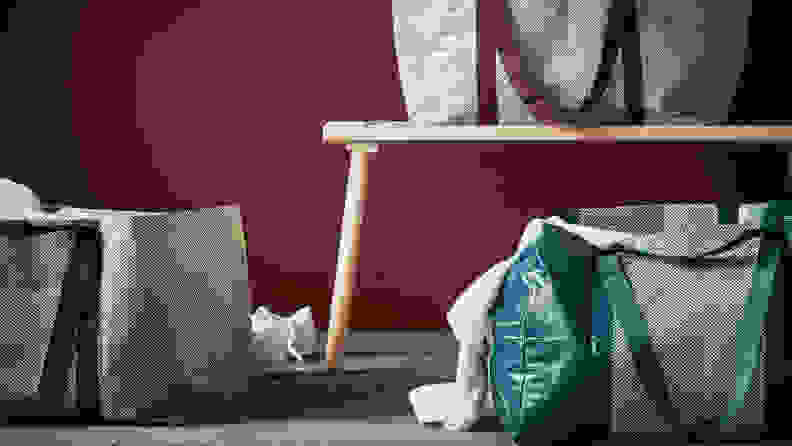 Fashion designers salute Ikea shopping bags, and they're enormously spacious. The new versions of these super inexpensive bags rock stylish weaves and appealing colors, the same ones they use on the cushion covers. You would feel confident wearing this bag to work, and it will have loads of room for your wallet, makeup, lunch, gym clothes, and as much as your shoulder can handle.
Buy the shopping bags for $1.99 each
In this collection, Ikea and Hay show us new ways that minimalist can be gorgeous. All of these pieces will likely join the list of Ikea icons. Watch for more Ypperlig furniture in early 2018.