Home & Garden
10 dorm room must-haves you can get from Target
Get everything you need without overspending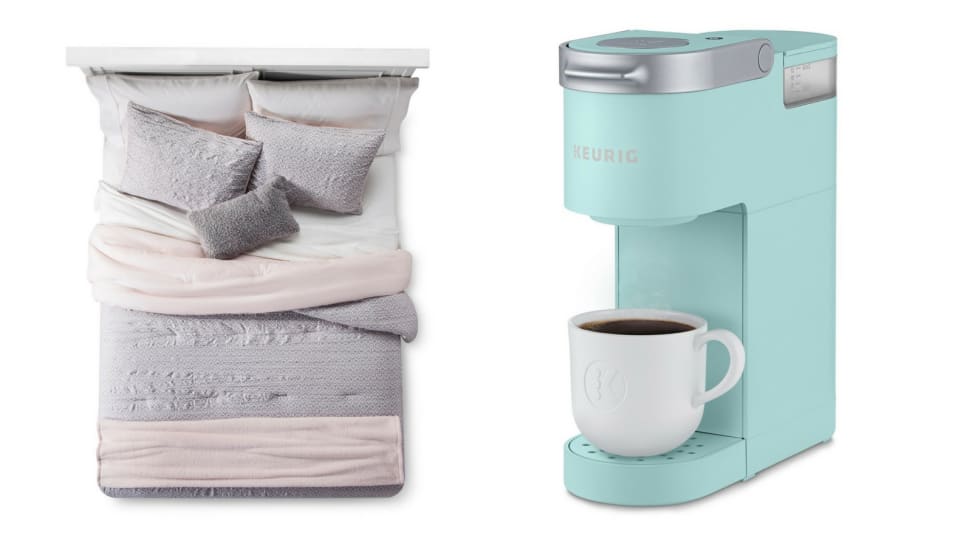 Credit: Target
Going to college means you will spend a lot of time in a small dorm room with one or more people. To make it easier to adjust, buy things you really like for your room.
Of course, that means making a Target run, so you can get what you need without overspending. And if there's a Target near your campus, you can pick up everything you ordered once you arrive, so you can forget about packing and shipping it. You can also get some school supplies while you're there.
It feels amazing to start a new term with new things. And even if you're commuting to college, there's plenty on the list that you can use for your room at home.
Here's what you'll need:
1. A cozy, chic comforter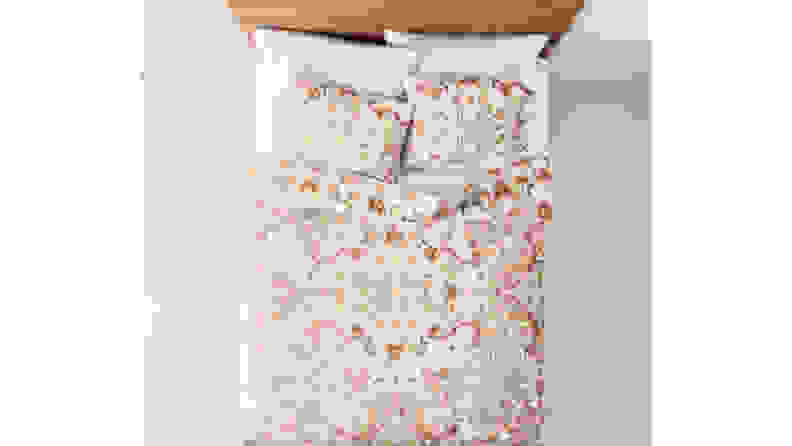 Find out what size bed your school provides. Luckily, some comforter sets come in a hybrid size that fits both twin and twin XL beds. Get a cozy comforter that's so beautifully boho that you'll feel less homesick. Maybe.
Buy the Opalhouse Print Medallion Paisley Comforter Set in Twin/Twin XL for $35.00 at Target
2. Soft, snuggly sheets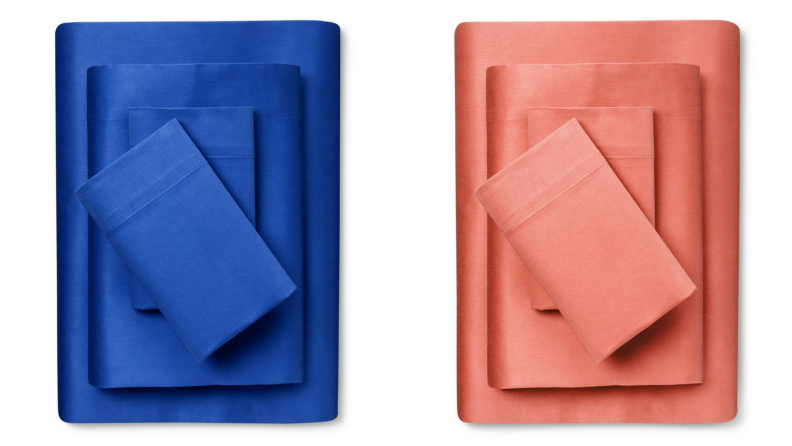 Same size questions apply to sheets. Once you've checked on the size, pick a color. A solid is more versatile than a print, and a set is convenient, because you get a pillow case, a bottom sheet, and a top sheet. Use them all. And seriously, get two sets, so you can do laundry less often.
Buy the 100% Cotton Sheet Set for $17.99 at Target
3. Extra comfortable pillows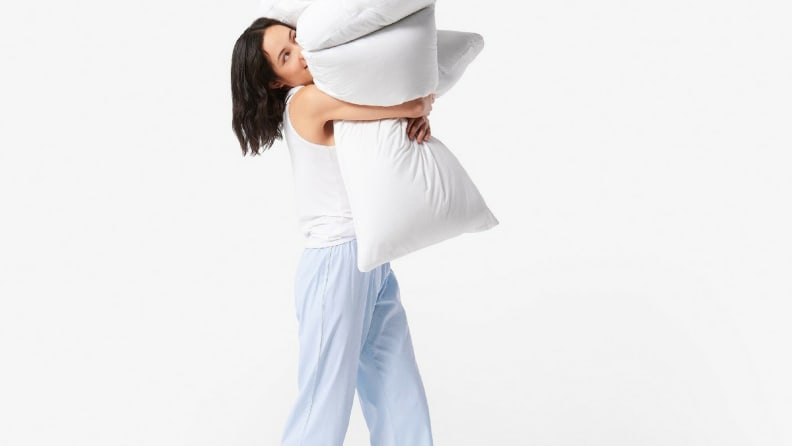 While the college probably won't assign you a Casper mattress, the Casper pillow is so comfortable that one of our testers traded in her old pillows for a pair of them.
Buy the Casper Pillow for $55 at Target
4. A reliable coffee maker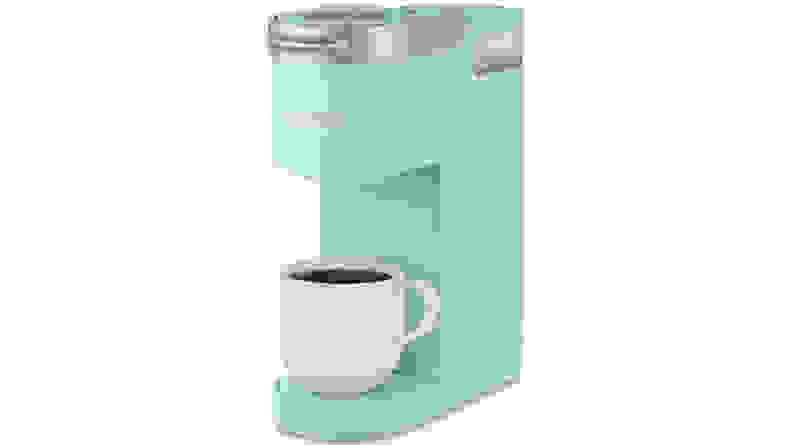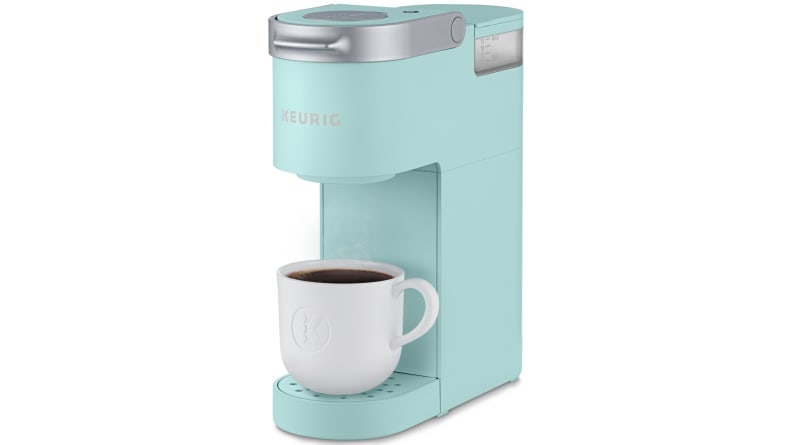 A single serving coffee maker dispenses the magical caffeine beverage that makes it possible to get to morning classes. This little Keurig could literally fit in a corner of your desk or dresser, and its matte finish and blue color make it an attractive addition to the room.
Buy the Keurig K-Mini Single Serve K-Cup Pod Coffee Maker for $69.99 at Target
5. Fun lighting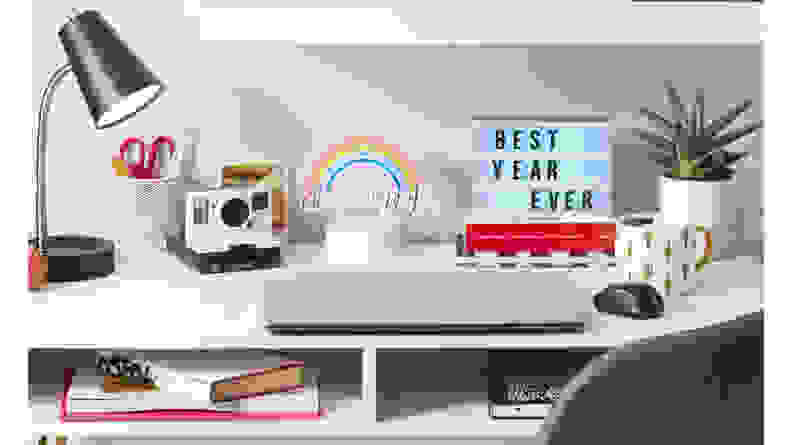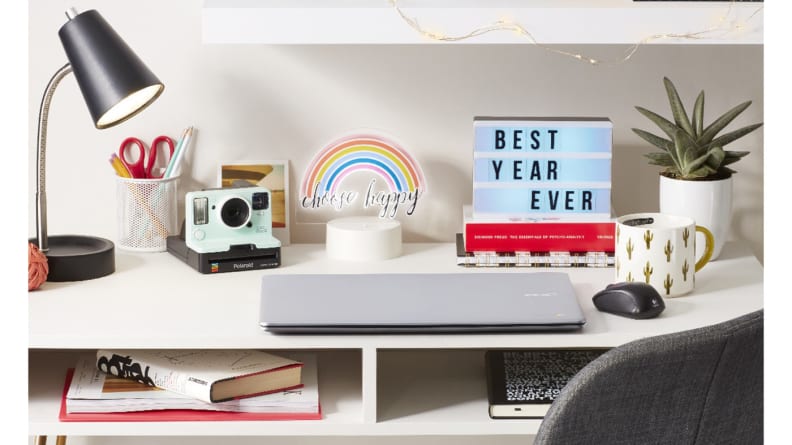 You'll need good task lighting for study time. An LED lamp with a long power cord and an AC outlet checks the boxes. But you'll also want string lights for atmosphere. Your roommate will agree.
6. The perfect accent rug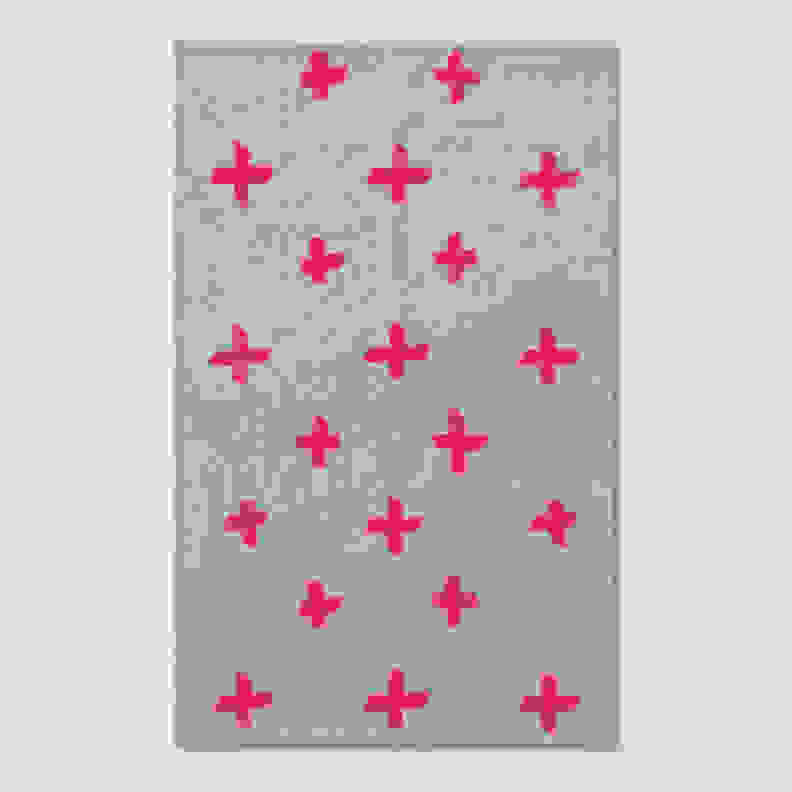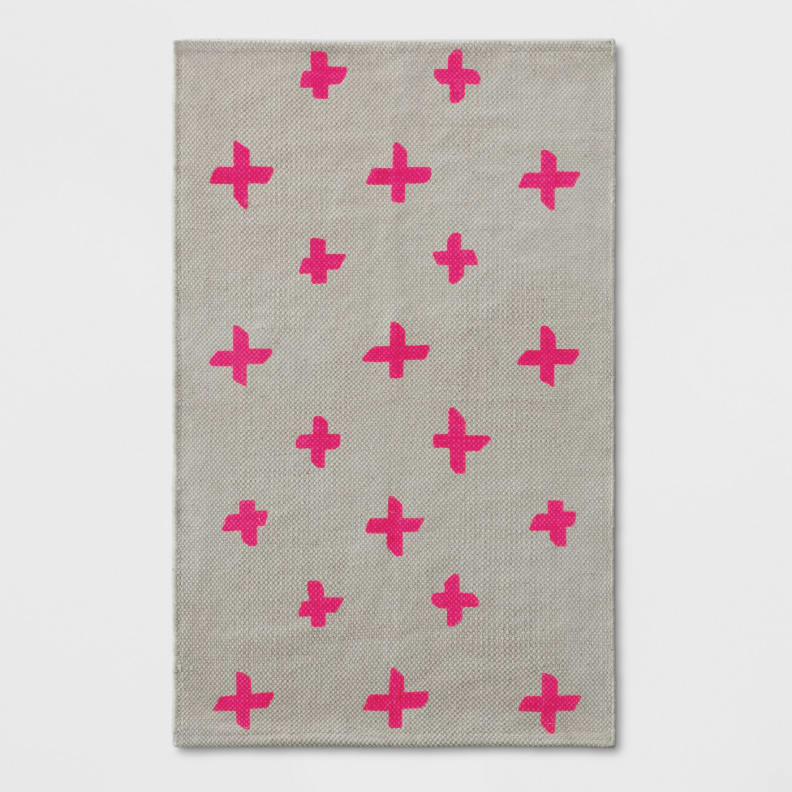 Get yourself an accent rug to make it easier to get out of bed in the morning. Stepping onto a cold floor is a shock you can avoid.
Buy the Polka Dots Woven Accent Rug Pink for $9.99 at Target
7. A microwave for late-night popcorn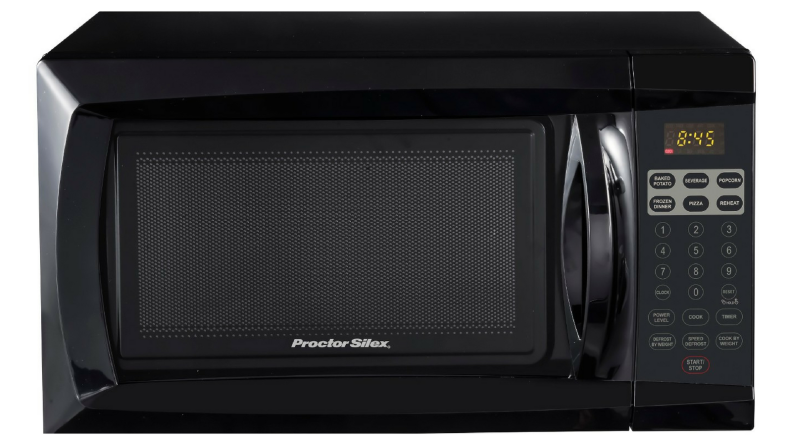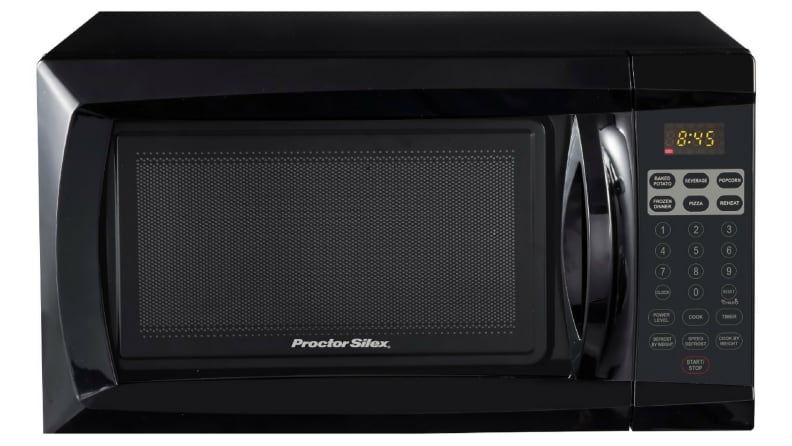 All microwaves are pretty much the same, so buy any one that fits the space. The Procter-Silex microwave is a good size for a dorm room. It's big enough to fit a dinner plate, though you'll probably just use it for pizza and popcorn.
Buy the Procter-Silex 0.6 cu.-ft. 700-Watt Microwave for $49.99 at Target
8. A refrigerator to stock up on snacks
To keep cold drinks cold, a small fridge is a must. This Haier model is equipped with a little freezer, too, so you can make ice.
Buy the Haier 1.7 Cu. Ft. ENERGY STAR® Refrigerator/Freezer for $109 at Target
9. An easy-to-install wall mirror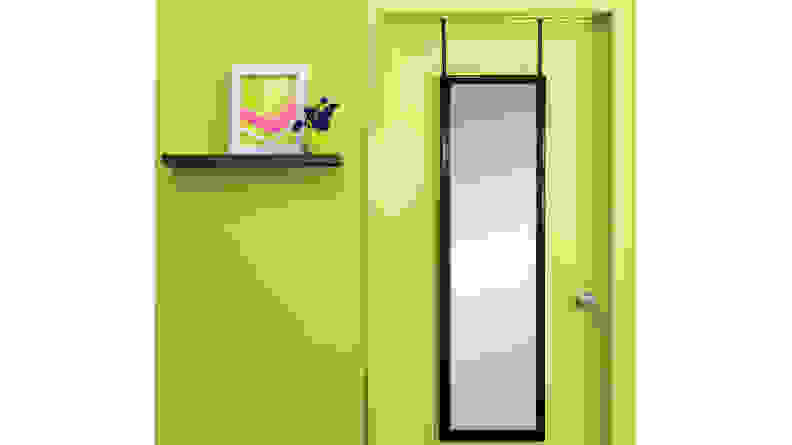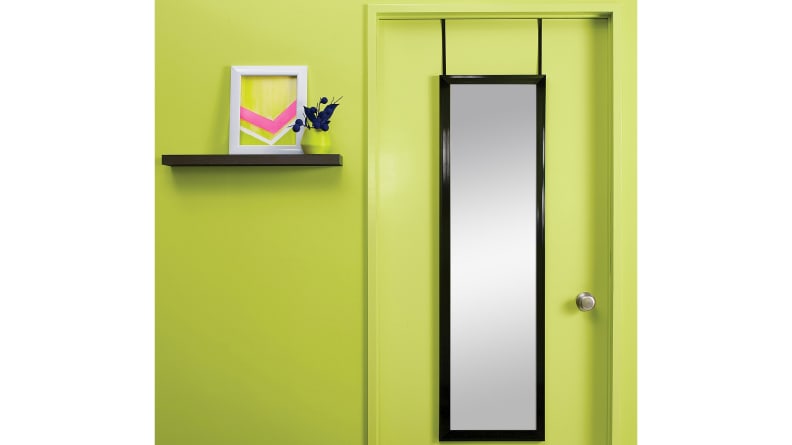 Although you'll go to class in sweats much of the time, when you're heading out to a party, you'll want to check your look in the mirror. This one takes up almost no space, since it hangs over the door.
Buy the Over-the-Door Mirror for $14.99 at Target
10. Just a few essential cleaning supplies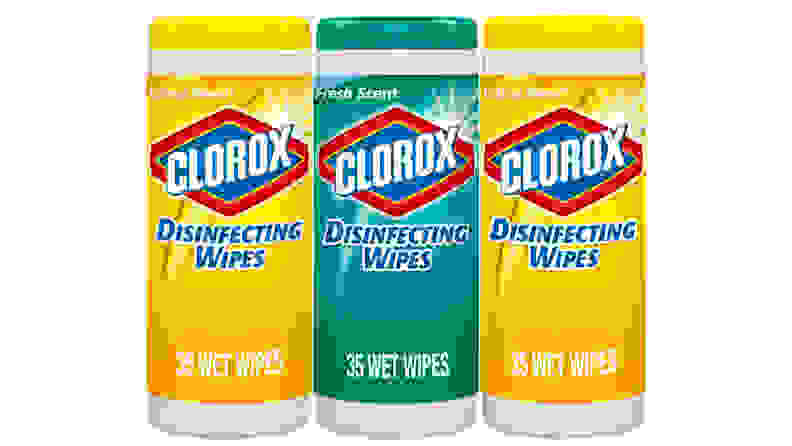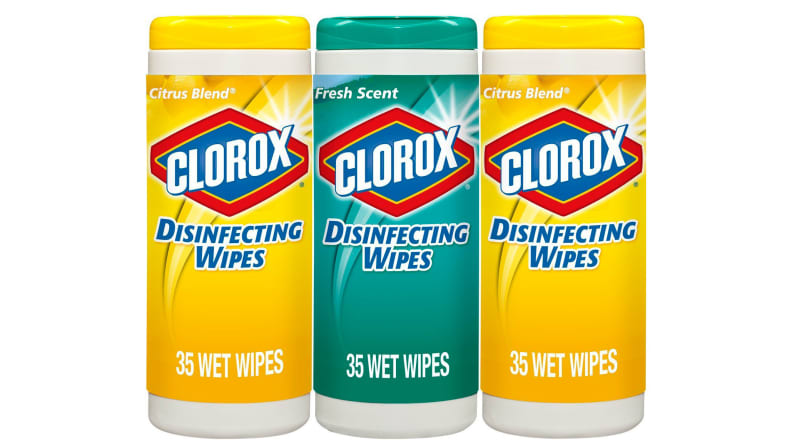 Remember, to live well in a small room, you need to keep it clean. In fact, it's a good idea to wipe every surface in your room before you unpack because, well, germs. Get a few containers of disinfecting wipes. You'll use them—a lot.
Buy Clorox Value Pack Disinfecting Wipes for $5.49 at Target
Prices are accurate at time of publication, but may change over time