Home & Garden
10 alternatives to the most popular Ikea products you can buy online
Live too far from Ikea? These items look just like theirs.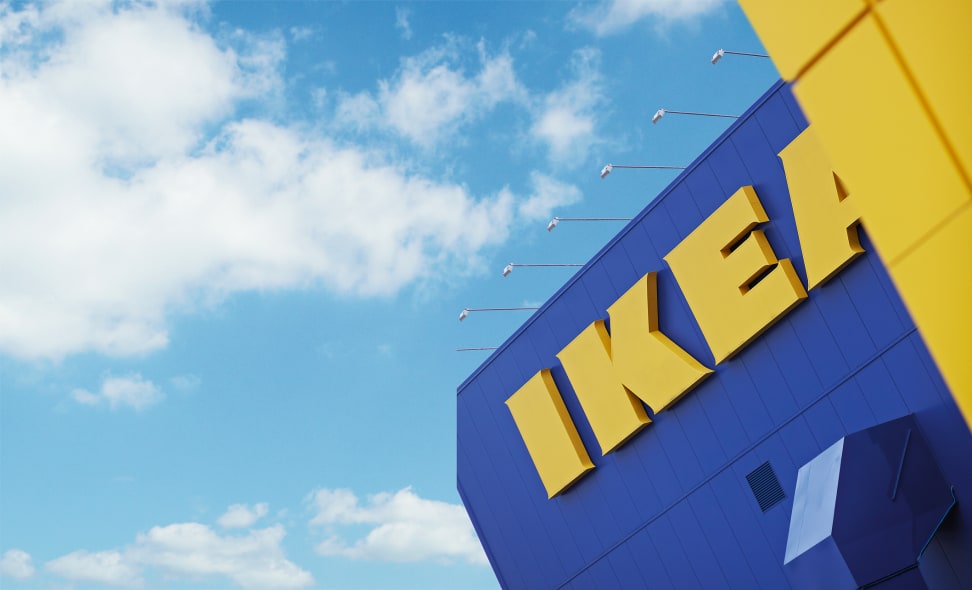 Credit: Ikea
If your taste is anything like mine, you love Ikea's "design for everyone" aesthetic. Their minimalist Scandinavian style is swoon worthy. Those Swedish meatballs are yummy. and the $1.00 frozen yogurt cones are the best deal around. There's a reason Ikea is such a delightful shopping destination.
But maybe you're less than thrilled at the quality of the merch, or you don't enjoy putting furniture together with pictures instead of instructions. Or maybe you're okay with that, but the nearest Ikea is hundreds of miles away.
I found alternatives to 10 of Ikea's most popular and iconic products, and you can buy many of these items at the local mall, or online at your favorite websites. They look chic in your space, and you don't have to tell anybody that they're knock-offs.
1. Target's version of the Billy bookcase
The simple design and multiple configurations of the Billy bookcase can work almost anywhere. Get the look with a Target bookcase. If you'd like an open feel, don't put the back of the bookcase on when you build it.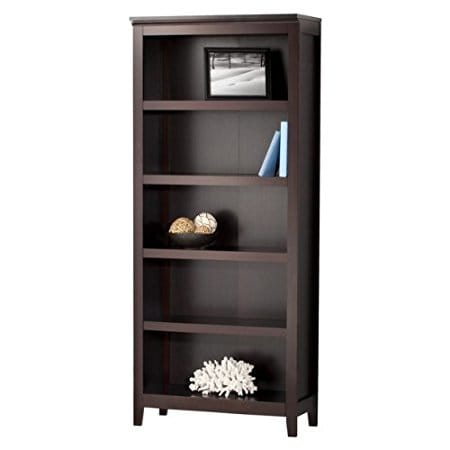 2. Amazon's version of the Poang chair
Comfortable, well-designed, and seemingly indestructible, Ikea's been making the Poang chair for over 40 years. The Poang chair in our conference room is my favorite. Get the look with this chair for about the same price as the Ikea model.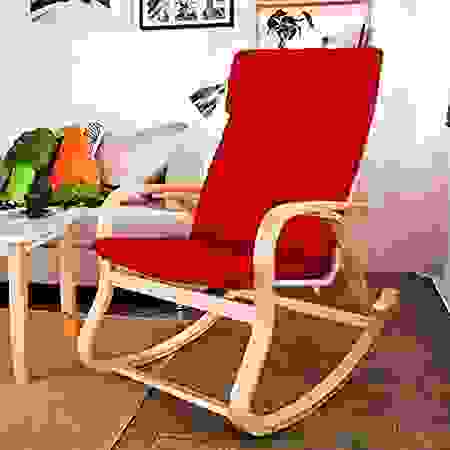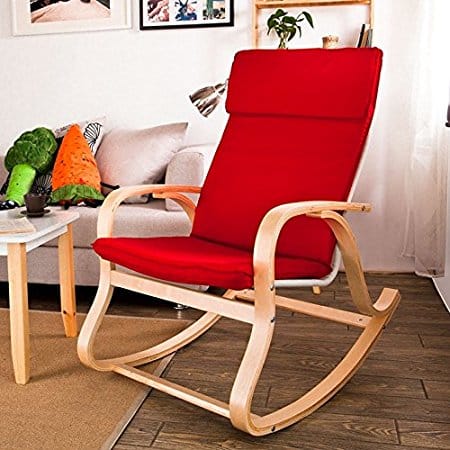 3. West Elm's version of the Malm bedframe
As you can tell from the sheer number ways you've seen it styled on Pinterest, the design of the Malm bed is adaptable. But West Elm's Simple Bed Frame may be just as flexible.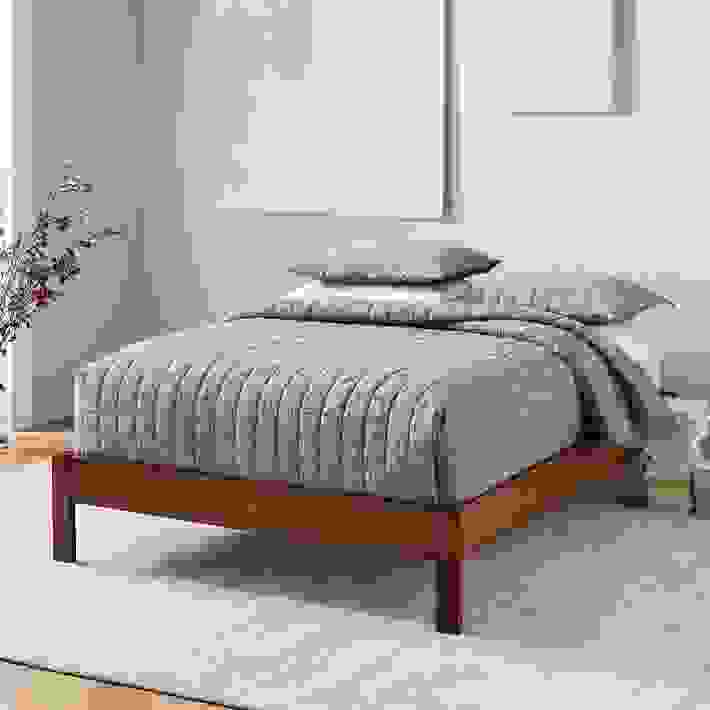 4. Walmart's version of the Kallax shelf unit
Hugely versatile, hackable in crazy ways, Kallax is a great storage piece. Get the look at Walmart with the Better Homes and Gardens 8-Cube Organizer.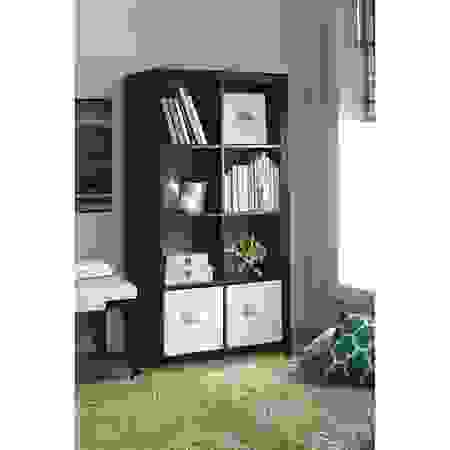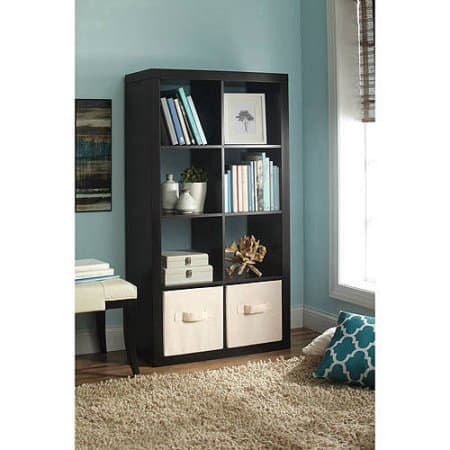 5. Bed Bath & Beyond's version of the Rens sheepskin
Soft, comfortable, and totally hygge, the Rens sheepskins draped over the back of a sofa or chair, or used as a rug are the coziest ever. Get the look with a vegan alternative when you pick up the Safavieh Faux Sheep Skin Hide at Bed Bath & Beyond.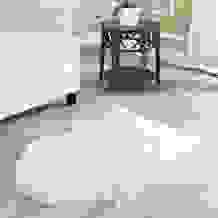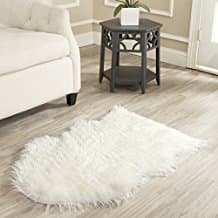 6. Crate&Barrel's version of the Stockholm rug
Its graphic design and monochrome color palette makes the Stockholm rug a standout. It's a great statement piece in the living room, but it works in a child's playroom, too. Get a similar look at Crate&Barrel with the Olin Striped Cotton Dhurrie rug, equally stylish, but with fewer stripes.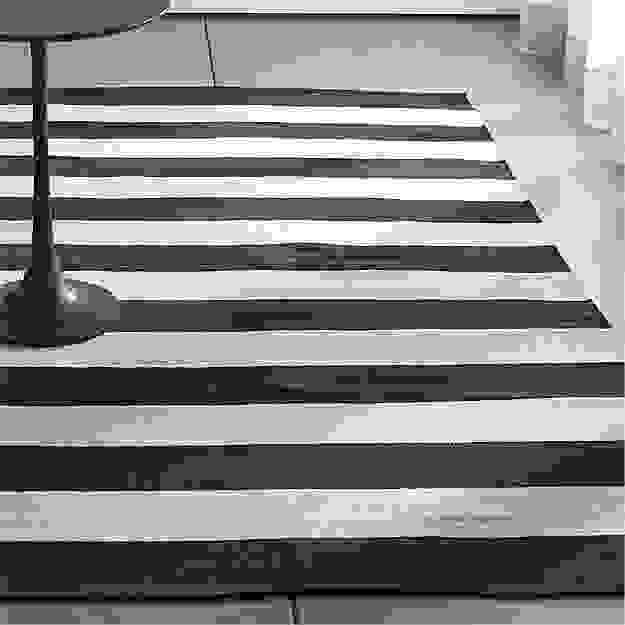 7. Walmart's version of the Lack side table
An inexpensive Parsons table can fit into most rooms, and Ikea's Lack table is amazingly strong. I've used one in a bedroom as a TV stand, and another on top of a table to create a standing desk. While I can't vouch for its sturdiness, you can get the look at Walmart with the Mainstays Parsons End Table, available in multiple colors.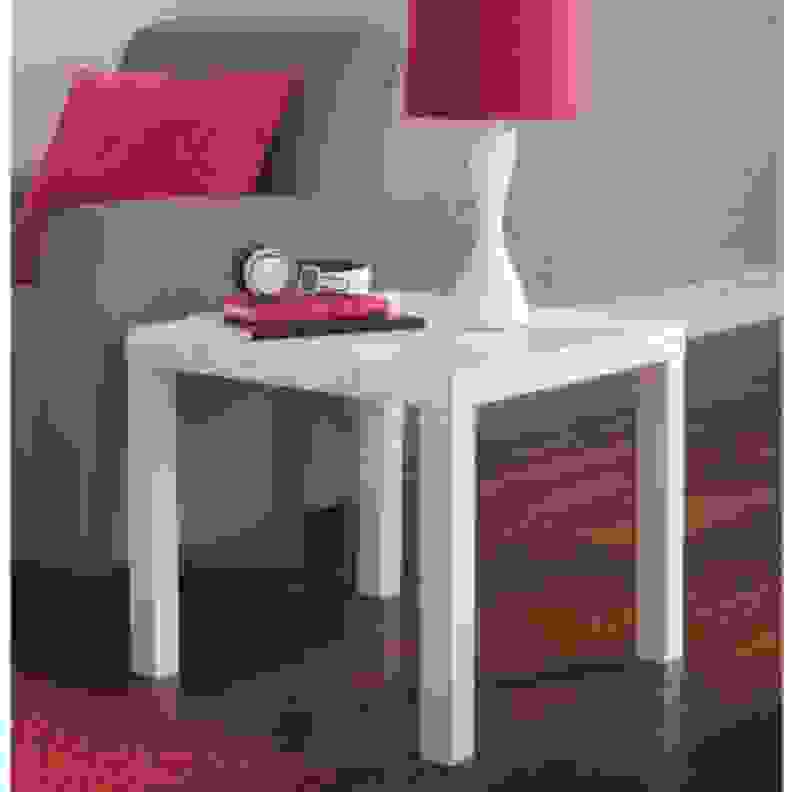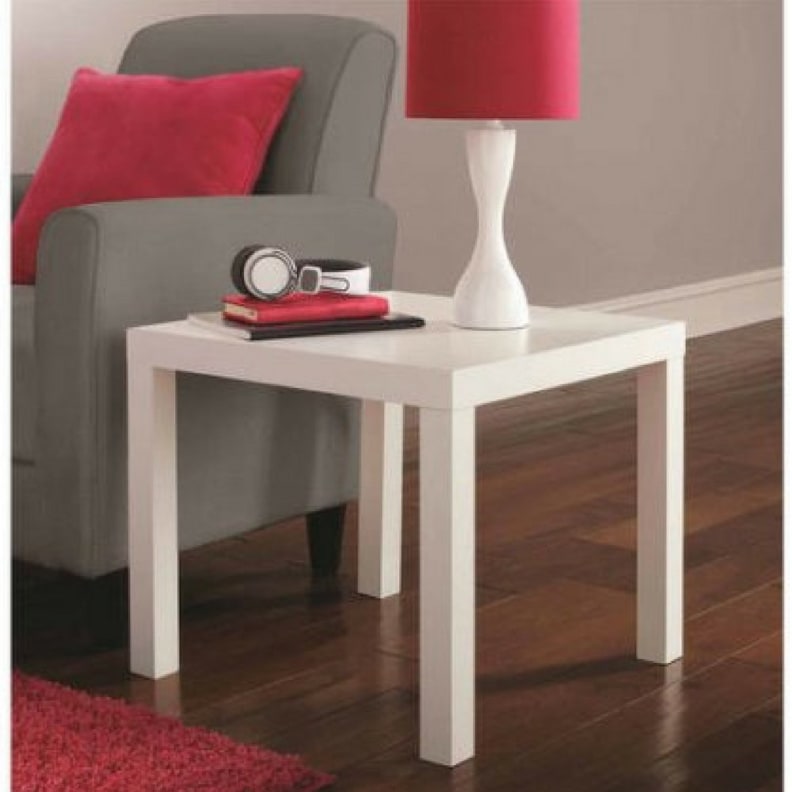 8. Your own spin on the Ektorp sofa
Loved by interior designers and people on Pinterest, and built to last, Ektorp doesn't look like a cheap sofa when you put it in a beautiful room. You get your choice of slipcover, and it's washable, though it can be a pain to stretch back onto the couch after washing. If the amount of laundry Ektorp's cover might add to your life concerns you, you can buy additional slipcovers. Sorry, friends: at this price point, it's really hard to match Ektorp.
Maybe instead, you could put a white slipcover on the couch you have now?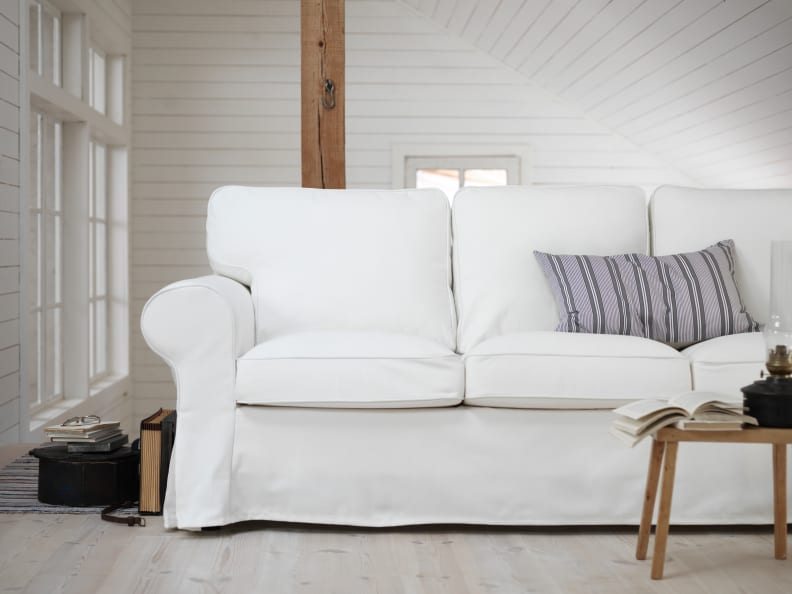 9. CB2's version of the Docksta table
The classic white tulip table, Docksta looks classy in a minimalist kitchen, and just as good dressed up in the dining room. It's classic and trendy at the same time, so it will probably never go out of style. CB2, Crate&Barrel's sister store, sells the Odyssey White Dining Table, and through the base isn't an exact match with Docksta, it's just as handsome.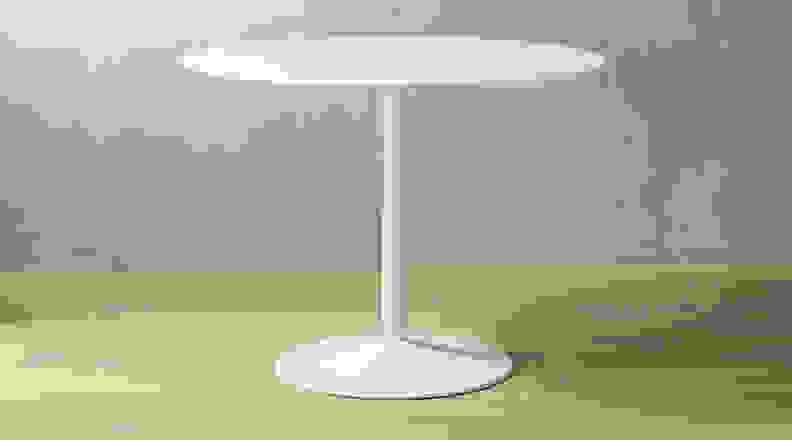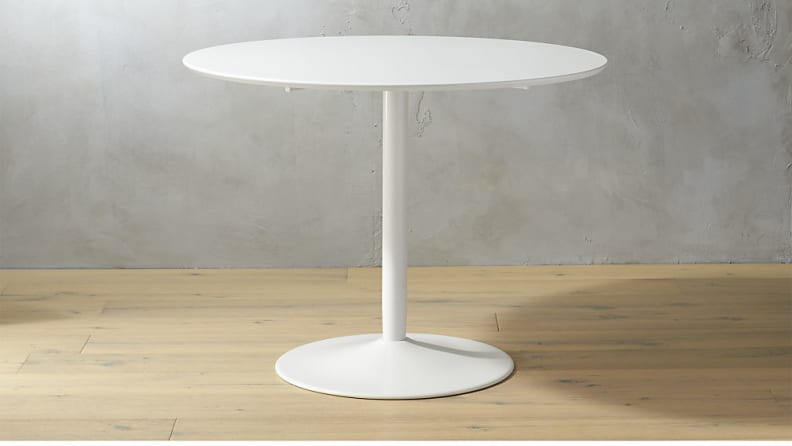 10. Michaels version of the Ribba picture frames
Ribba frames are ideal, whether used to create a gallery wall, or to show off your own artwork. But Michaels has a nice line of inexpensive contemporary frames, too, and they come with a white mat. We use the black Belmont frames in my house for my son's photographs.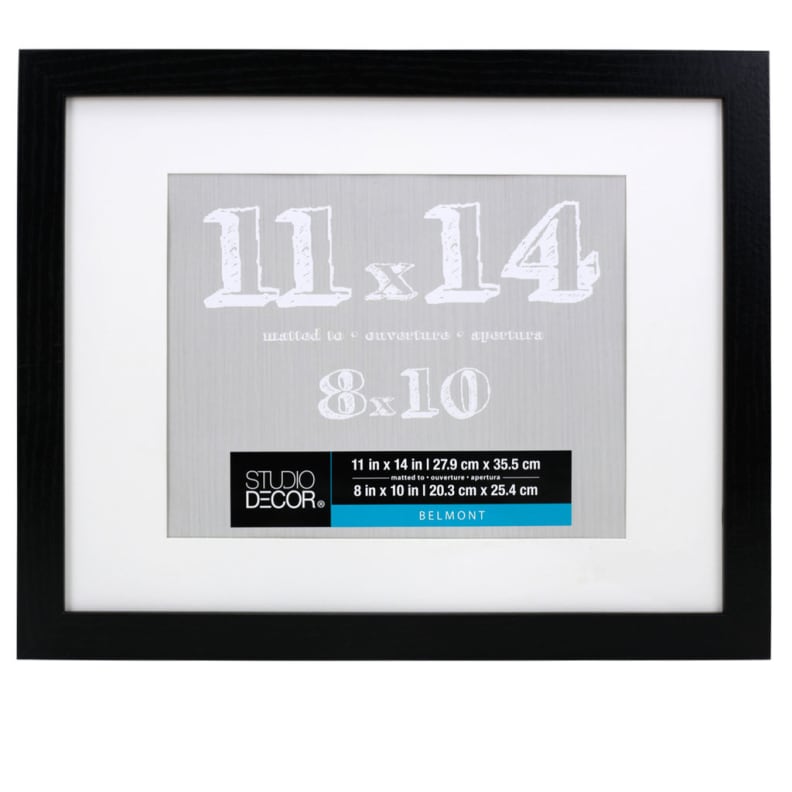 If you have to have the real thing
At one time, it was very expensive to have anything from Ikea shipped to your home. That's no longer as much of a concern now, since you can order lots of Ikea items on Amazon (and many of them are eligible for Prime.) In the meantime, you can enjoy these alternatives, though as far as the Swedish meatballs go, you're on your own.