Fashion and technology have been intersecting more and more in recent years, making it easier than ever for you to look and feel good. From cameras that give feedback on your outfits to intelligent makeup mirrors, there are a host of cool, highly functional smart products on the market today that are perfect for fashion and beauty lovers.
If you consider yourself to be a style guru or beauty connoisseur, check out these 10 must-have products that will make your daily routine smarter.
1. A cute ring with lots of hidden tricks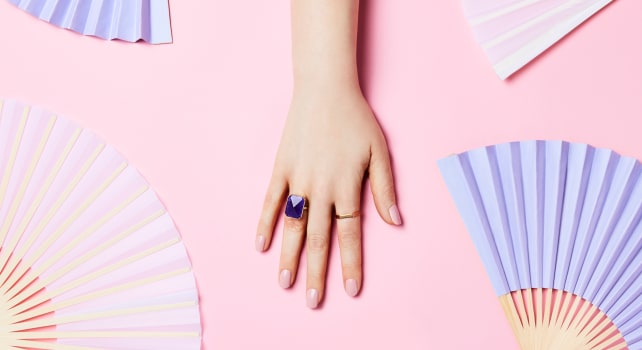 Why settle for regular jewelry when you can wear smart accessories? The chic Ringly Luxe is a smart ring that lets you track your activity, practice meditation, and get call and text alerts, all while accessorizing your favorite outfit.
Get a Ringly Luxe on Amazon for $165
2. A mirror that emulates daylight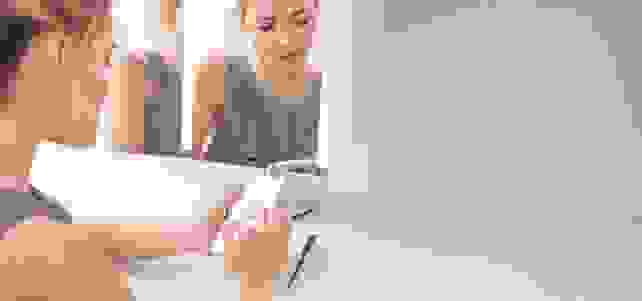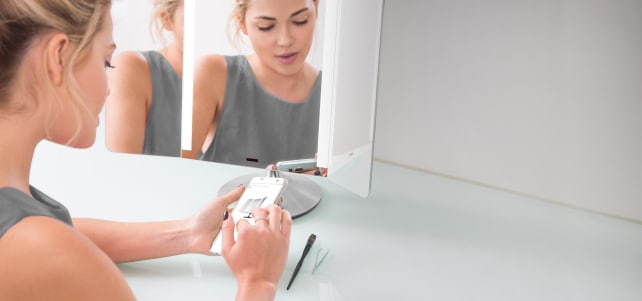 This product sets a new standard for makeup mirrors. The simplehuman Sensor Mirror Pro has built-in lights that are designed to replicate natural sunlight and even color correct the room's lighting. With the simplehuman app, you can capture light settings from different places, like your office, and recreate them with the mirror, so you know your makeup will looks flawless everywhere you go.
Get the simplehuman Sensor Mirror Pro Wide View on Amazon for $399.99
3. A smart clock to inform your clothing choices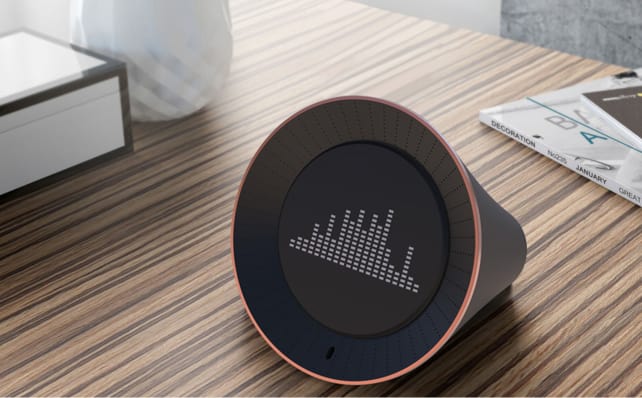 Have you ever put on the perfect autumn outfit, only to realize too late it's unseasonably hot outside? Never get caught off-guard by the weather again with the help of the Vobot Smart Alarm Clock. This Amazon Alexa-compatible clock can check the weather for you each morning, in addition to other cool features like controlling smart devices, playing music, and reading you the news.
Get the Vobot Smart Alarm Clock on Amazon for $48.90
4. A personal posture coach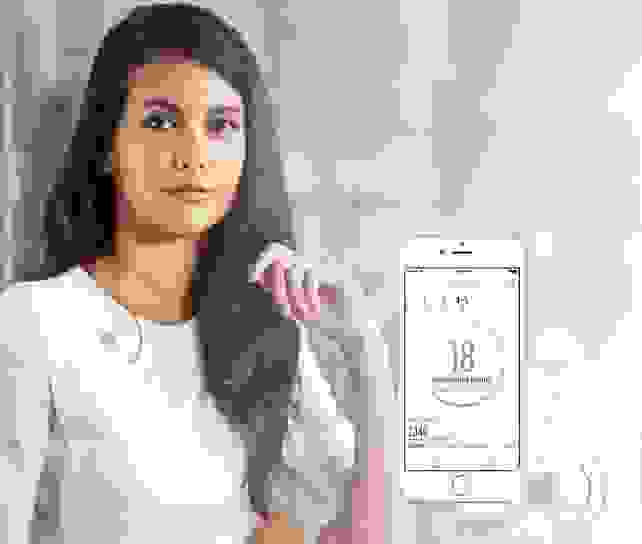 There's a simple way you can make any outfit look better instantly. Want to know what it is? Stand up straight! So many people have poor posture, which can take away from how you look and feel. If you need a little reminder to stop slouching, the Lumo Lift is a smart posture coach that attaches to your shirt and vibrates when you start to hunch over.
Bonus: The Lumo Lift works like a fitness tracker too, counting steps taken and calories burned for even more insight into your health.
Get the Lumo Lift Posture Coach and Activity Tracker on Amazon for $70.85
5. A more flattering light for your room
Regular incandescent light bulbs don't give off the most flattering light, nor do they help you see what your outfit will look like outside. That's why you need the TP-Link Smart LED Light Bulb, our best value pick among all the smart bulbs we've tested. It lets you fine-tune the light in your room or closet to more accurately mimic natural daylight. There's no hub required, and as an added bonus, you can remotely manage the bulb from your phone if you forget to turn it off.
Get a TP-Link Smart LED Light Bulb on Amazon for $31.99
6. A gadget to clean your makeup brushes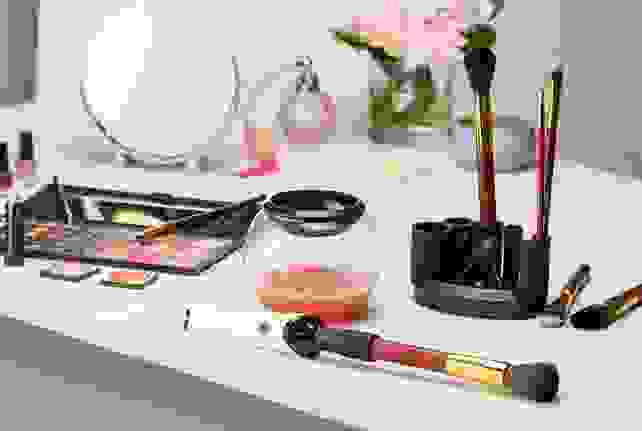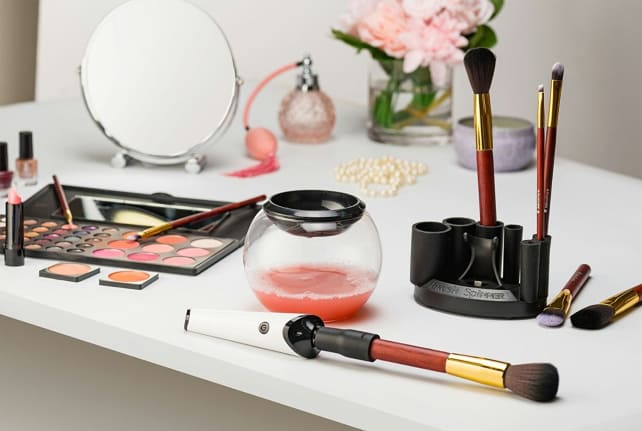 I'm embarrassed to admit that I couldn't tell you the last time I cleaned my makeup brushes. If you procrastinate this essential task like I do, you need the Luxe Makeup Brush Cleaner, which makes it super easy to wash and dry brushes of all sizes in literal seconds.
Get a Luxe Makeup Brush Cleaner on Groupon for $44.99
*It's currently unavailable on Amazon, but if you missed the Groupon deal, add it to your wishlist to find out the moment it's back in stock.
7. A fashionable fitness tracker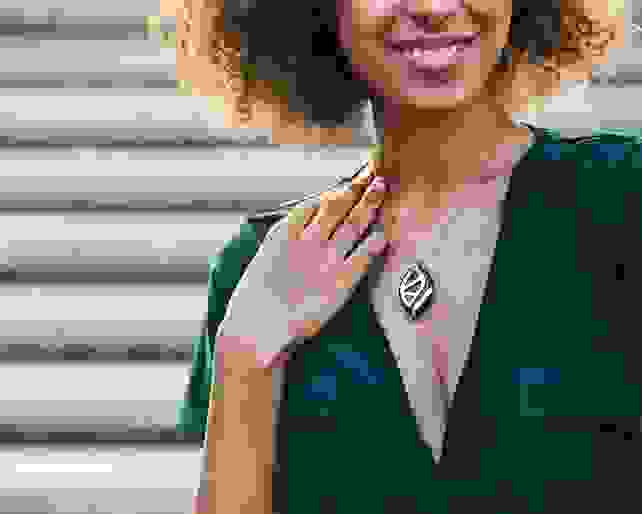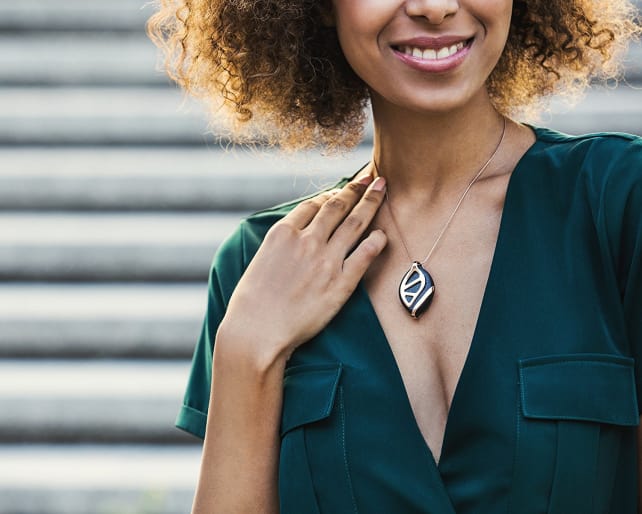 Fitness trackers don't have to be boring and ugly. The Bellabeat Leaf is a versatile piece of jewelry that tracks your steps, sleep patterns, and even monitors your stress levels. You can wear this cute fitness device as a bracelet, necklace, or clip, so it's sure to mesh with any outfit.
Get a Bellabeat Leaf Urban Health Tracker/Smart Jewelry on Amazon for $139.75
8. A smart skincare analyzer and portable mister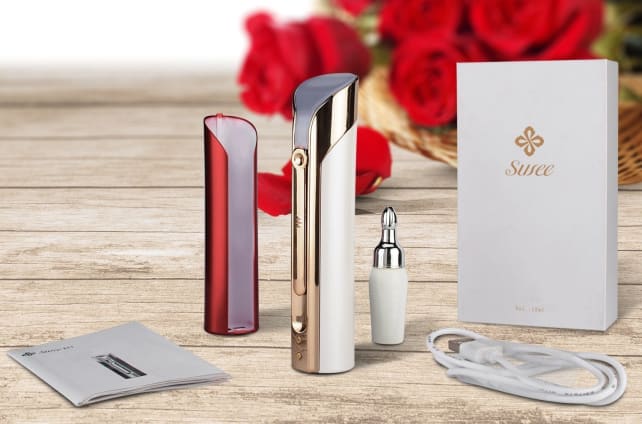 This sleek skincare device does double duty as a portable facial mister and skincare analyzer. Just hold the JoyPlus Portable Skin Care Smart Nano SPA Device up to your face, and it will assess your skin's oil and moisture levels, even providing you with tips to improve your skin's health.
Get the JoyPlus Portable Skin Care Smart Nano SPA Device on Amazon for $39.99
9. A drone to capture Instagram-worthy selfies
If your significant other or roommate is sick of taking your daily outfit pictures, the ROVA Flying Selfie Drone can be your new photographer. This app-controlled drone is specially designed for taking high-def selfies, letting your capture amazing "Outfit of the Day" pictures, even when you're alone.
Get a ROVA Flying Selfie Drone on Amazon for $199 (marked down from $299)
10. An Alexa-enabled camera that judges your outfit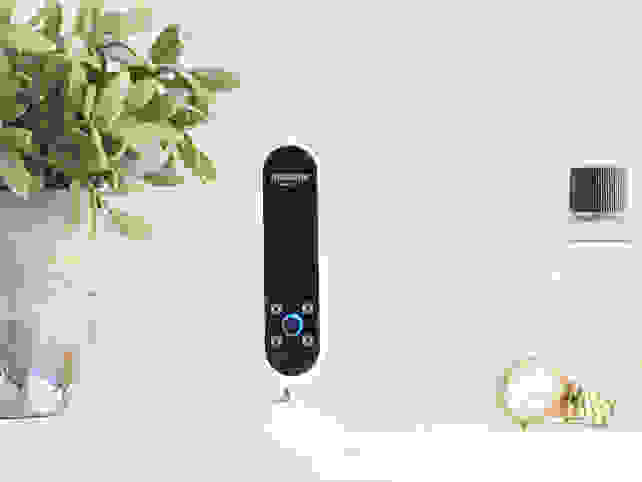 Want a second opinion on your latest ensemble? Alexa can help with that! The Amazon Echo Look is a hands-free camera and style assistant that will give you feedback on your outfits and help you shop for new clothes. The bad news is this cutting-edge device is available by invitation only, so you'll have to join the waitlist if you want to get your hands on it.
Get on the waitlist for a chance to try the Amazon Echo Look for $199
Prices are accurate at the time of publication, but may change over time.
Our editors review and recommend products to help you buy the stuff you need. If you make a purchase by clicking one of our links, we may earn a small share of the revenue. Our picks and opinions are independent from any business incentives.