Home & Garden
10 perfect gifts for the 'Gilmore Girls' fan in your life
Live that Stars Hollow life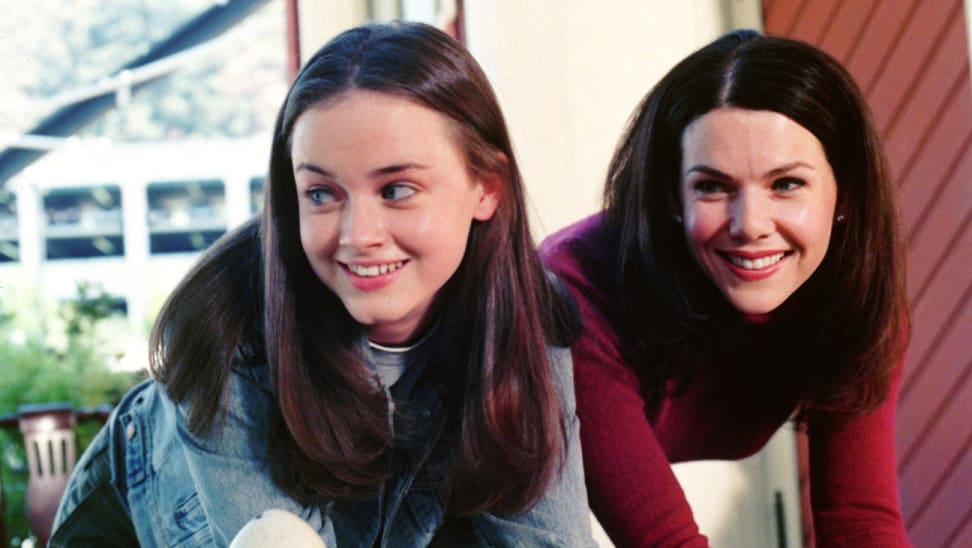 Credit: Warner Bros. Television
There are TV characters, and then there are the TV characters who feel like real life friends. For me, Rory and Lorelai Gilmore from the beloved series Gilmore Girls were those characters. Over the show's seven seasons, I got to know their likes and dislikes. I knew what they ate (takeout, Pop-Tarts), watched (Pippi Longstocking, Gray Gardens), and listened to (Macy Gray, the Bangles).
Now, as we get ready to catch up with the Gilmore girls on the show's November 25th Netflix revival, I can't help but feel like I know what they'd be into in 2016. Here are my picks for the essential products Lorelai and Rory would use now.
Rory Essentials
1. A laptop fit for a journalist
There's no doubt in my mind that the Rory Gilmore of 2016 would be a successful journalist, following Hillary Clinton on the campaign trail.
She lugs her Dell XPS 13 laptop everywhere, relying on the great battery life and fast performance when she's banging out brilliant articles or watching Netflix with Lorelai over the phone.
Sure, it was a bit of a splurge on her writer's salary, but she'd be lost without it.
2. A Kindle full of books
Of course, Rory wouldn't be Rory without a few books on her person at all times. She started off her career lugging books around on the campaign bus, but since then she's learned to cut back on her luggage. That's why she carries a Kindle with her now—a lighter, more compact way to carry a slew of books on her travels.
It's not the same as holding musty books in her hands, but at least there's no way for Jess to scribble notes in the margins without permission.
3. A Luke's Diner travel mug
The Luke's Diner of 2016 hasn't changed much. Luke's there most days with his backwards baseball cap and plaid shirt, admonishing his customers for their unhealthy food choices and arguing with Taylor. But he smiles more these days, commutes to work from the house he and Lorelai share.
He's started selling travel mugs with his logo on them, mostly because he wants Rory to carry a bit of Stars Hollow with her on the road. She sips coffee from her Luke's mug every morning, thinking of home.
4. Fortune cookie necklace
Rory and Lorelai both wear a fortune cookie necklace, a gift from Lorelai to celebrate their mutual love of Chinese takeout (preferably from Al's Pancake World).
When she misses Lorelai, Rory clutches the necklace and feels a little better—or she just gives her mom a call. When Lorelai wears her necklace, she's just as likely to pick up the phone to order takeout as she is to call Rory.
Lorelai Essentials
5. Prime Pantry junk food
The Gilmore Girls diet is the stuff of legends. Lorelai's well-documented aversion to healthy food hasn't changed much, although Luke has convinced her to introduce some vegetables to her daily eats. These days, Lorelai finds herself so busy running a successful inn, participating in town events, and goading her mother that sometimes it's hard to make it to Doose's grocery store before closing. Her solution: Prime Pantry orders full of Pop-Tarts, tater tots, and all the junk food that sets Luke's teeth on edge. Once in a while she sends Rory Prime Pantry care packages, too.
6. CuiZen pizza box oven
Sometimes Lorelai pulls out the CuiZen pizza box oven, which she bought purely because it was adorable, ignores its instructions, and throws a frozen pizza in there. When the pizza has been thoroughly thawed, she carries it to the table, crowing proudly about how she can cook now.
"Ah jeez," says Luke. "Can't you eat some salad or something? And heating up a frozen pizza isn't cooking."
Secretly, he thinks the frozen pizza isn't half bad.
7. Amazon Echo
Though she's hopeless with new technology, Lorelai has acquired an Amazon Echo, which she uses to play music and ask Alexa for nerdy pickup lines to use on Luke, much to his amused annoyance.
"Alexa, call Rory!" she yells in its direction each night. Between Paul Anka, Luke, and her Amazon Echo, Lorelai always has someone to talk to. Which is good, because she sure loves to talk.
8. Petcube pet camera
Another piece of tech Lorelai has incorporated into her lifestyle is the Petcube camera. Her strange dog, Paul Anka, gets anxious when left alone, so the Petcube lets her keep tabs on him when she's out and about.
Lorelai and Rory are both able to talk to him through the camera's two-way audio and take endless photos of him. They've tried to use its built-in laser toy to play with him, but Paul Anka is frightened by it.
Then again, Paul Anka is frightened of everything.
9. Another robot vacuum
Once upon a time, both Gilmore Girls had a robot vacuum. At first, Lorelai was purely in it for the joy of watching the vacuum roll around the room, but she eventually sprung for one that also did a better job cleaning.
The Neato Botvac does the trick. It cleans quite well, and can be controlled via smartphone app. Lorelai hasn't quite gotten the hang of the app yet, but she's perfectly content to sit on the couch and watch the Neato zoom around the house.
10. Streaming devices
Both Lorelai and Rory have embraced streaming devices—how else would they watch countless movies and TV shows to reference in their mile-a-minute conversations? Lorelai favors Fire TV, while Rory finds the Fire TV stick a bit more portable. Evenings will find them frequently parked in front of the tv, Fire TV remotes in hand, watching the same movies and chatting like they're both in Stars Hollow.
And hey—if you're not Rory and Lorelai, you can use streaming devices to watch, well, Gilmore Girls!
Related Video