Home & Garden
10 things you should always do to stay safe when traveling alone
How to do more than simply "pay attention to your surroundings"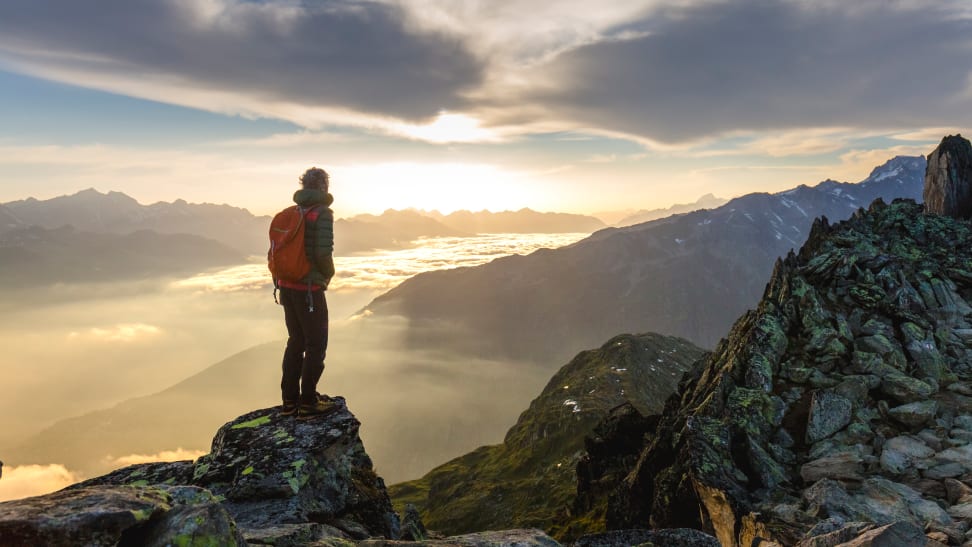 Credit: Getty Images / deimagine
Hurricanes, volcanoes, political instability—some things you just can't plan for when traveling. Or can you?
If you're a world traveler—especially if you're traveling by yourself—you know that not every trip is a by-the-book weekend in Paris or a cloistered stay at an island resort. Getting off the beaten path to explore more of the planet is fun, but requires a bit more planning. Beyond the regular stress of booking travel, packing, and waking up at an ungodly hour to head to the airport—you've got to consider your personal safety.
Here are ten tips that offer some peace of mind to the savvy traveler. If they strike you as a little extreme, remember what Joseph Heller wrote: "Just because you're paranoid doesn't mean they aren't after you."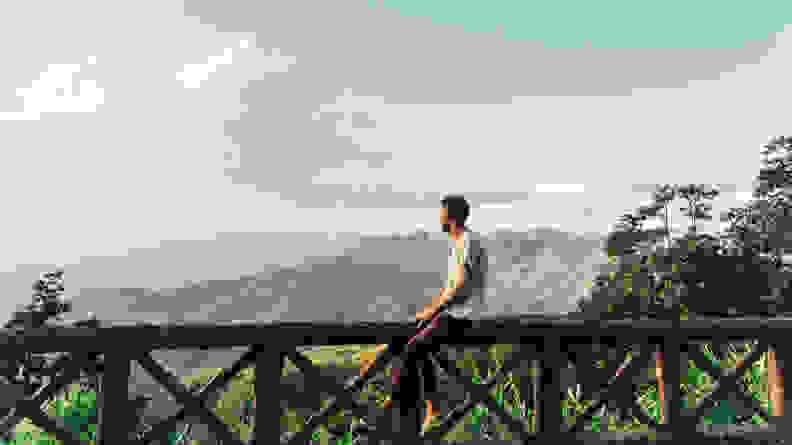 1. Tell friends and family where you're going each day…
No one can say that you're missing if no one notices that you're gone. In order to make sure that you're accounted for along every step of your journey, be sure to let someone know your plans.
Before you set out in the morning, call or text a loved one or your employer to tell them where you're going and designate a time that you'll check in with them. If they don't receive word from you at the agreed upon hour, have them call you… and then your hotel and local law enforcement if you fail to pick up the phone.
2. …but don't tell the hotel staff.
I'd recommend against telling hotel staff your plans, however. As rotten as it is, hotel personnel could take advantage of your absence, using your time away to loot the belongings you leave in your room.
Before you set out in the morning, call or text a loved one to tell them where you're going.
3. Pack an extra lock or alarm for the hotel door
Your hotel room likely comes with a deadbolt and chain. Use both of them whenever you're in your room. Doing so could slow down a trespasser for long enough that you can call hotel security or the police for help. If the door comes with a peephole, use that too.
You can also pack some extras to keep you safe. We put together a whole guide of the best hotel door alarms, door stoppers, and more. They don't take up much room in a suitcase and may just save you a lot of trouble.
Reviewed's roundup of gear to keep you safe while traveling recommends the DoorJammer portable door lock ($30.99 on Amazon), a small portable device you can cram under an entryway to deter intruders.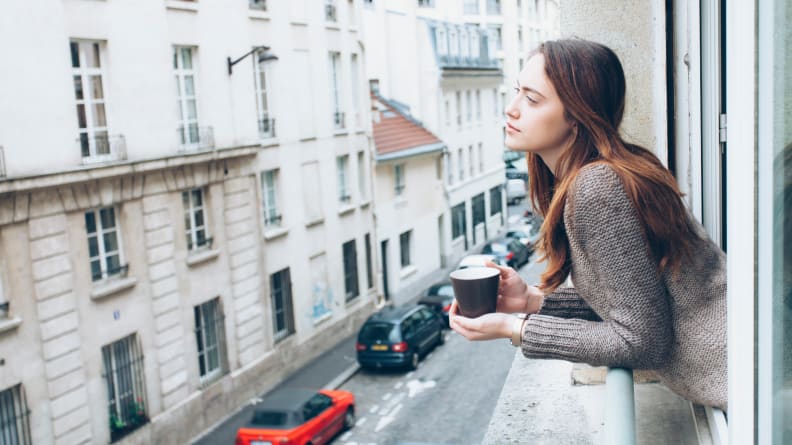 4. Book a room between the 3rd and 6th floor
Even if a hotel you're looking into passes muster, you shouldn't take your safety for granted. When booking a room, ask for one that between the third and sixth floors, if possible.
Doing so ensures that your room is high enough off the ground to deter anyone from breaking in from outside of the building, but not so high that, should there be a fire or other emergency, fire crews with a ladder truck won't be able to rescue you from your room.
5. Avoid hotel rooms with interconnecting doors
You'll also want to avoid hotels that come with rooms connected by interconnecting doors. Having room-to-room access might be a great convenience when you travel with a large group, but when by yourself it can also provide unwelcome individuals with discreet access to your room. You don't want that. If you can't avoid it, these hotel door alarms might help.
6. Know where the fire exits are
Pay attention to the emergency exit information posted on the inside of your hotel room door. It will only take a few seconds, and in the event of a fire or evacuation, knowing where your escape route is—ahead of time—can go a long way towards keeping you from panicking, especially if there is smoke and you need to stay low to the ground.
7. Check the reputation of the hotel and neighborhood before you book
It's in the best interest of hoteliers, resort owners and services like Airbnb to keep you safe while you stay with them. Having a guest assaulted or seeing their personal property stolen is bad for return business and word-of-mouth. No matter how highly-rated or secure the joint you're checking into might appear to be, you owe it to yourself and your loved ones to do a bit of homework before you travel to ensure you're as safe as possible.
Before booking a room in a city you're not familiar with, check out what other guests have said on Trip Advisor and other places where guests can comment. You might also consider contacting area law enforcement. Most police departments track crime statistics for a given area. More importantly, buildings that see frequent repeat business with the authorities typically have a reputation. In my experience, cops are happy to pass this information along to folks coming in from out of town.
8. Be careful with cabs
If you're not renting a car as part of your travel plans, you might wind up cabbing it around the region that you're visiting. If so, be careful about which vehicles you pop into. It may sound dramatic, but it's true: As soon as you close the door of a car you're riding in, you're under the control of your driver. Depending on your driver's intentions, things can get ugly, quickly.
It's not uncommon, even in large North American cities for independent cab drivers to be in cahoots with crooks, who are just waiting for you to be driven right to them. To get around this, call a large, local cab company, Uber or Lyft car for a ride instead of hailing one out on the street. If you're grabbing a cab at the airport, be sure to only hop in cars that pick you up in designated, security-controlled areas.
9. Check for travel advisories
Before you head off on your next adventure, it's wise to check in the U.S. Department of State website to see if they've generated any advisories for the region you're traveling to.
Their advisories cover crime, natural disasters, pandemics, war and political unrest. What's more, each bulletin comes with advice on whether you should risk traveling to a given region at all and, if you do, whether there are any guidelines you should follow in order to stay as safe as possible.
10. Enroll in the STEP program
Of course, not all misadventures can be avoided. Should the worse happen while you're traveling, The U.S. Department of State is there to help, provided you let them know where you are. STEP (Smart Traveler Enrollment Program) is a free, voluntary program that allows U.S. citizens to notify their government of where they're going and how long they'll be there.
Once enrolled in STEP, you'll receive notifications and updates about emergency conditions for the region you're traveling in. And should conditions in the region deteriorate, the government will have your contact information and know where you're staying. It's a free service that you'll be glad to have, but hope to never use.