Home & Garden
10 ways to keep your kids entertained on a road trip—no iPhone necessary
Don't let your kids spend the whole trip staring at a screen.
Credit: Gamie / Crayola
With the holiday season upon us, families across the nation are getting ready to pile into a plane, train, or automobile. Vacationing with children can be daunting whether you're a seasoned traveler or you're getting your first passport stamp—especially when you're traveling with kids. While phones, laptops, portable DVD players, and tablets may seem like the easiest fix to keep your little ones occupied, it's not always the most favored among adults.
Thankfully, there are several screen-free options that will help keep kids entertained both individually and as a family. You might remember a few of these from your own childhood too!
1. Raise the next great poet with these magnetic words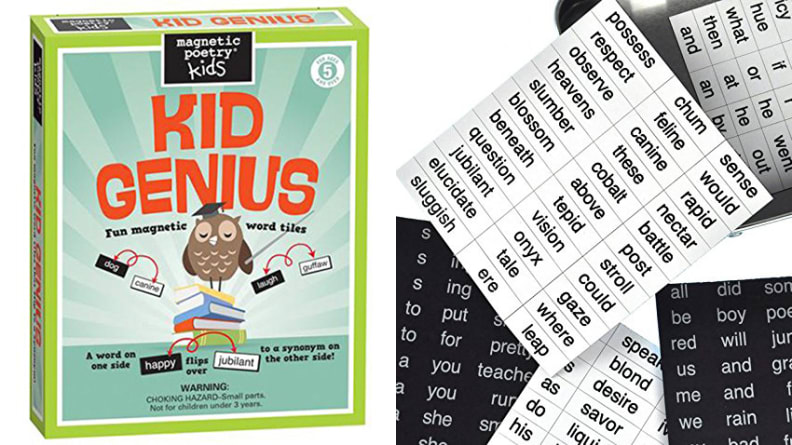 Words have never been so fun! Kids love moving around these magnets to create their own poetry. Tip: get a dollar store baking sheet so the little ones can have lots of space to create.
Get the Magnetic Poetry Kid Genius Kit on Amazon for $18.95
2. Enjoy a little competition with 12 mini magnetic games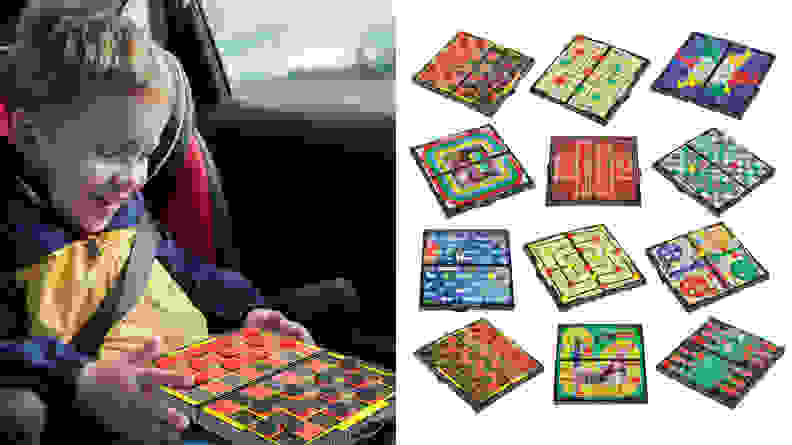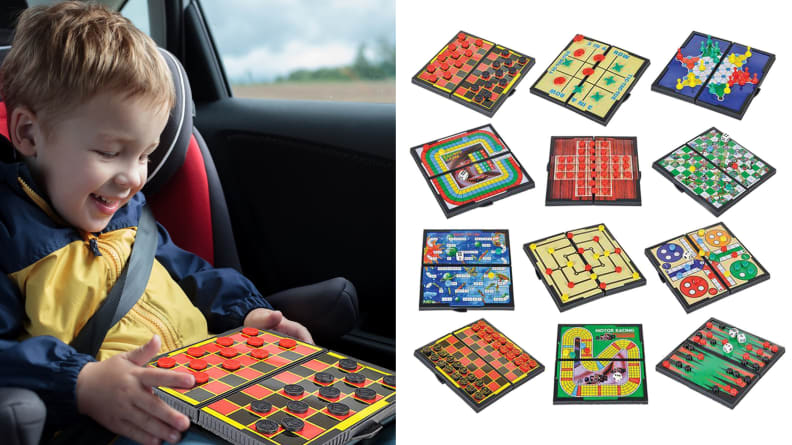 Classic board games like checkers, tic-tac-toe, and Snakes and Ladders are perfect when you've got a back seat full of kids. The magnetic pieces are hard to lose, and having 12 options to choose from zaps any chance for boredom.
Get the Gamie Magnetic Board Game Set on Amazon for $19.95
3. Let their imaginations run wild with the roll of a dice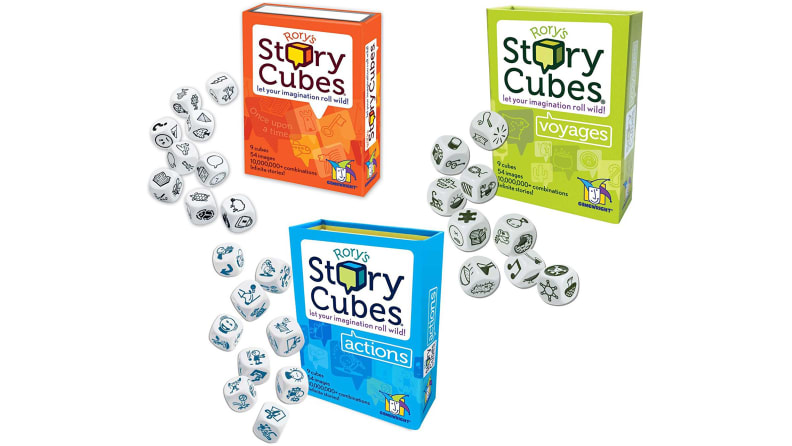 Listen to your child's imagination roar with these award-winning story cubes. From princess stories to action adventures, there are countless combinations to roll in this set of three different story dice—original, voyage, and action.
Get the Rory's Story Cube Set of 3 on Amazon for $21.85
4. Challenge their minds with shape-based puzzles
Tangrams are a great way to teach your kids about geometry and shapes in a fun, colorful way. This kit comes with a bunch of dilhouettes they can try to recreate, or they can go nuts building their own creations. Plus, the pieces are magnetic
Get the Wallxin Magnetic Tangram Jigsaw Game on Amazon for $10.99
5. Bring out their inner Lisa Frank with colorful scratch art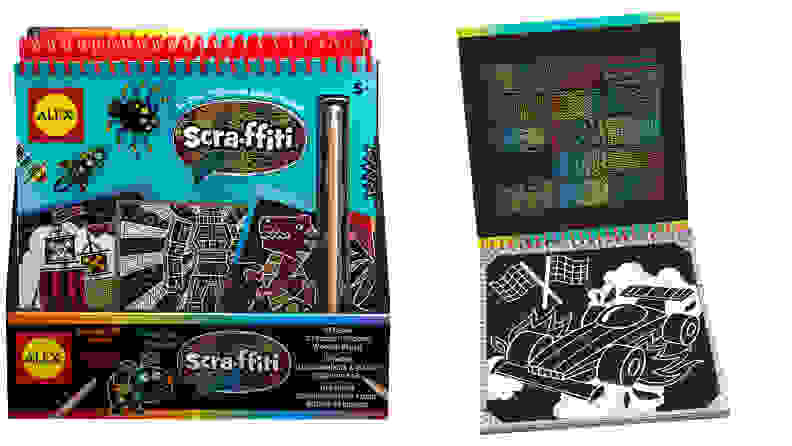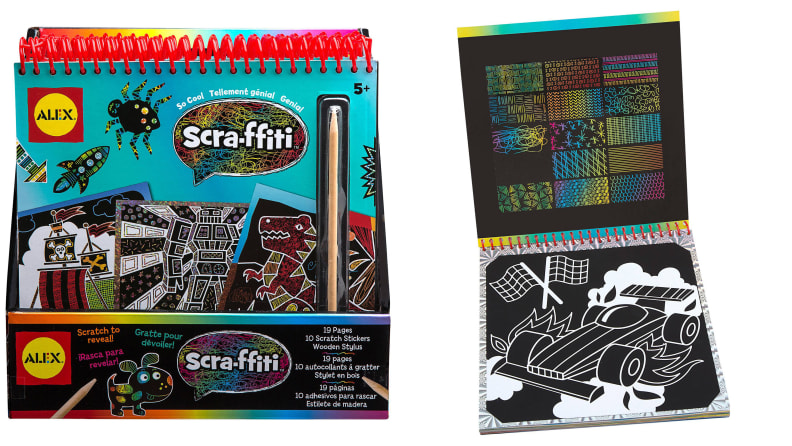 It might create a bit of a mess when your kids use the provided "scratcher" tool to scrape away, but you're going to need to clean out your car after the trip anyway, so why not let them have some fun? Your kids will love guessing which colors they'll reveal next.
Get the ALEX Toys Artist Studio Scra-fitti Scratch Art Pad from Target for $13.99
6. Let them color their hearts out with no fear of stains or spills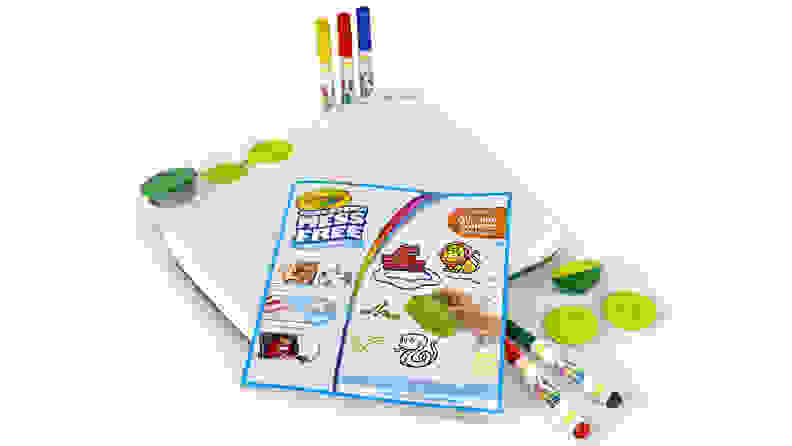 When your little artist can't leave home with his or her tools, this self-contained desk has you covered. The markers only work on the "wonder paper" provided.
Get the Crayola Wonder Mess Free desk on Amazon for $16.99
7. Win the road trip with a sticker mosaic challenge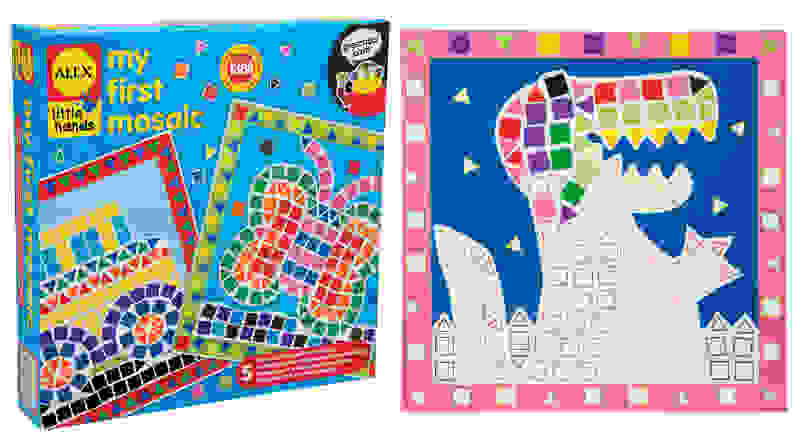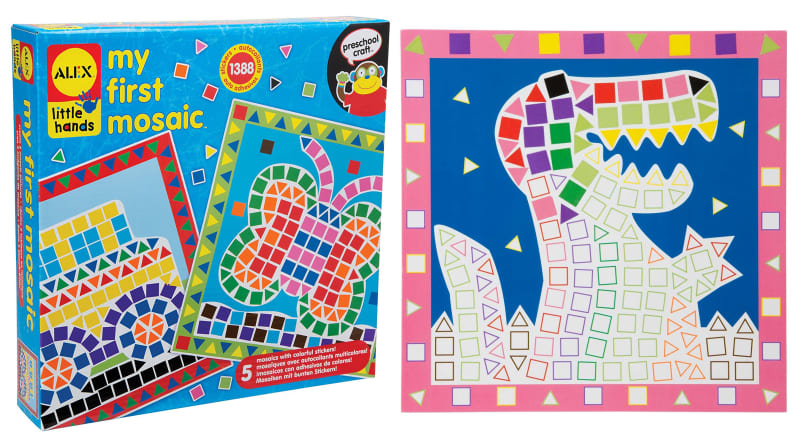 A Parents Magazine "Best of" winner, this set comes with five different mosaics to illustrate. The color-coded pictures make it easy for little ones to match the stickers. Turn it into a game to really keep them focused.
Get the ALEX Toys Little Hands My First Mosaic Kit from Amazon for $10.28
8. Mix things up with a building block playset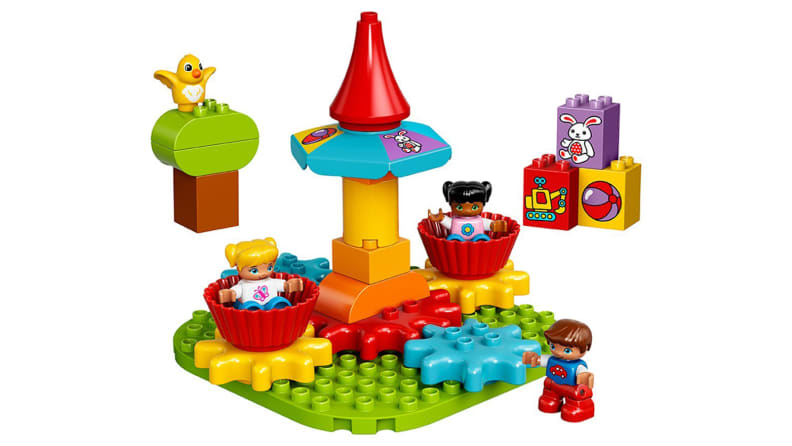 A hands-on activity can be a great change of pace after a few hours on the road. This LEGO set is made for little hands and has the perfect amount of pieces to keep them entertained without causing a big mess.
Get the LEGO DUPLO My First Carousel Set from Amazon for $19.99
9. Answer the classic kid's question: Why?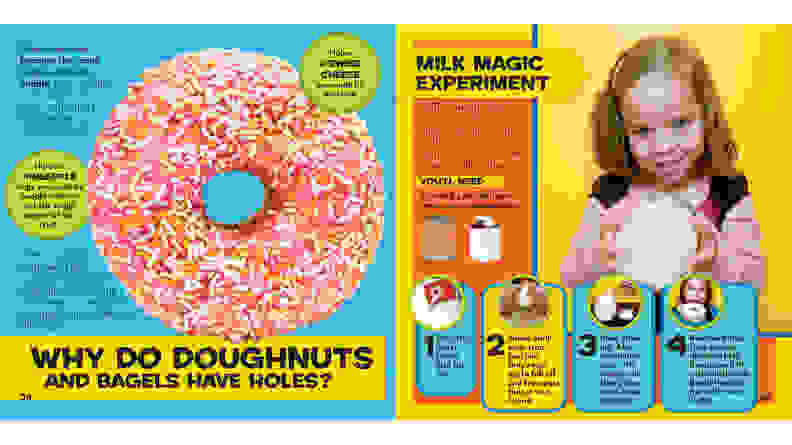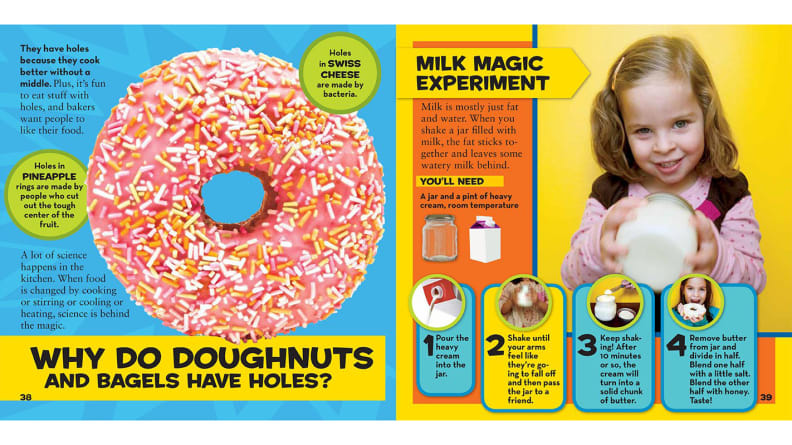 Instead of asking "Are we there yet?" your kids can fill their time learning about all the "whys" of the world. National Geographic has a "why" book for every age group, starting with pre-school.
Get National Geographic's 'Little Kids' First Big Book of Why' on Amazon for $11.96
10. Buckle down for endless laughs with this classic word game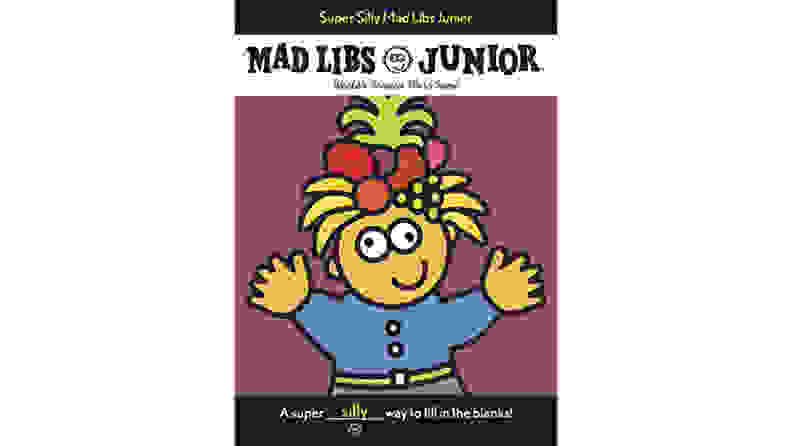 By the end of the trip, your kids will be grammar geniuses (or at the very least, know what adjectives, adverbs, and nouns are). Mad Libs Junior starts with the basics, making them perfect for youngsters just learning about grammar.
Get the Super Silly Mad-Libs Junior on Amazon for $2.85
Prices are accurate at the time of publication, but may change over time.