Home & Garden
11 things we can't live without in the summer
These products are perfect for the beach and home.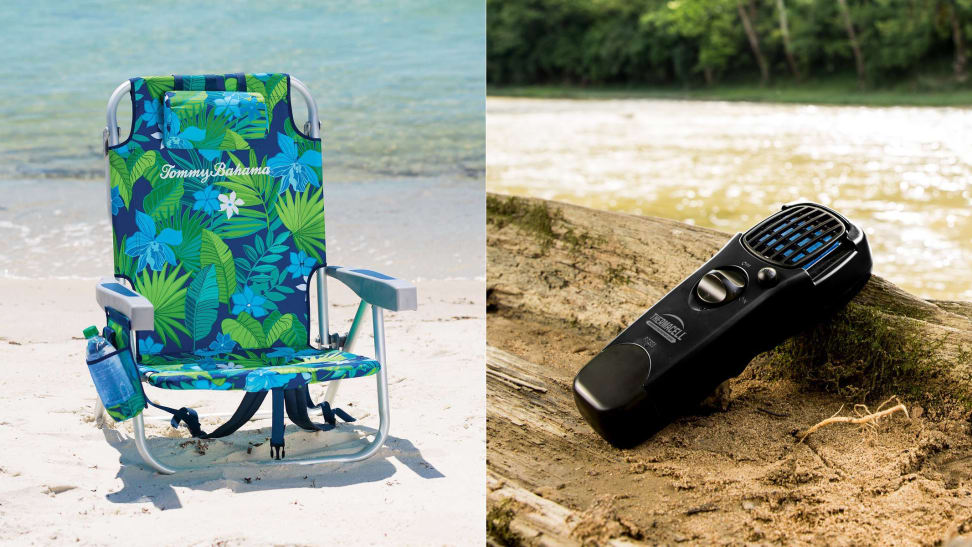 Credit: Tommy Bahama / Thermacell
Summertime is possibly our favorite season here at Reviewed. With longer days, warmer weather, and vacations planned, things just seem a little happier around the office. That being said, there are still a few summer struggles we all deal with. Namely, the heat and the humidity.
Thankfully, there are plenty of products that we use each summer to survive the heat and elevate our trips. From our favorite sunscreen to throwaway sunglasses, these are the products we can't live without in the summer.
1. Sunscreen that actually works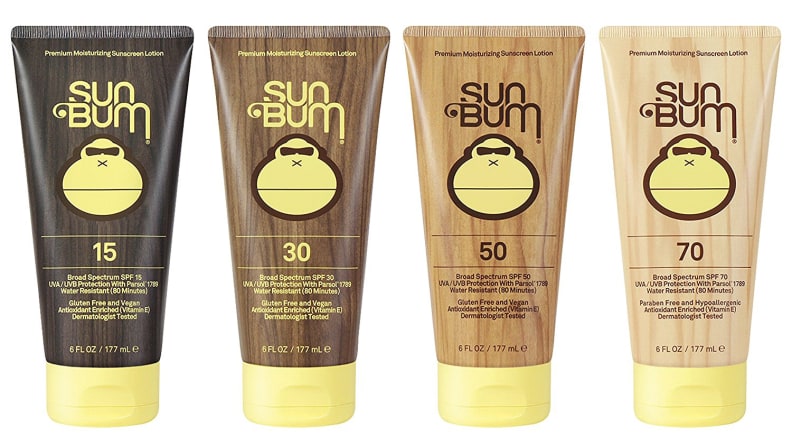 "When it came to sunscreen, I used to use whatever I could find for the cheapest price. But after trying Sun Bum, I'll never go back to average sunscreen again. I find that it works the best for me, doesn't have that terrible sunscreen smell, and has some of the best packaging for sunscreen I've ever seen." - Courtney Campbell, Ecommerce Writer (that's me!)
Get the Sun Bum Original Moisturizing Sunscreen Spray at Amazon for $13.40
2. The ultimate beach chair
"I can't speak highly enough about the Tommy Bahama backpack cooler chair for the beach. My dad goes to Costco and buys two or three new ones each year because we love them so much. It has a small cooler, a big pouch, a cupholder, a head pillow, and backpack straps to carry it all. I can literally fit a six-pack of beer, a sub, a book, snacks, and sunblock all in the chair, throw my towel over it, and carry it down the beach on my back with ease." - Connor Whooley, Editorial Coordinator
Get the Tommy Bahama Backpack Cooler Chair at Amazon for $54.88
3. Water bottles that actually stay cold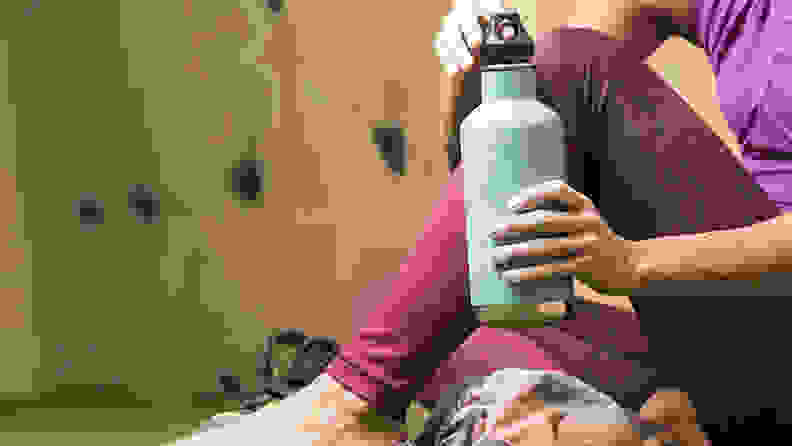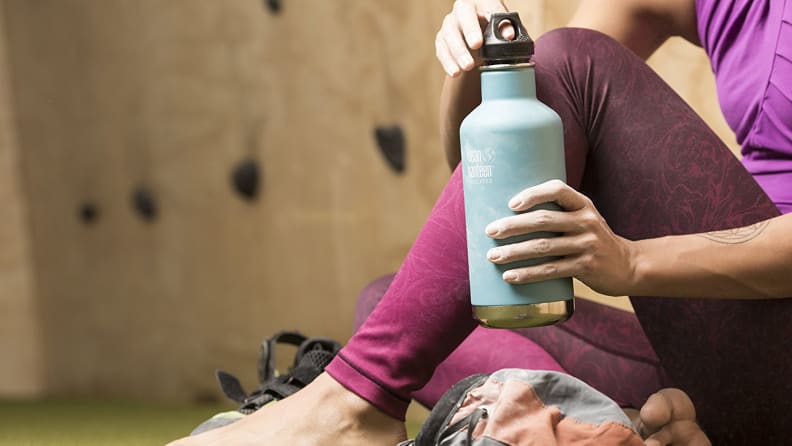 "We take our Klean Kanteens to the beach. Packed with ice water and still cold six hours later. Double-wall insulated for the grown-ups and a 12-ounce sippy for the kid." - David Kender, Editor in Chief
4. Gorgeous towels for the beach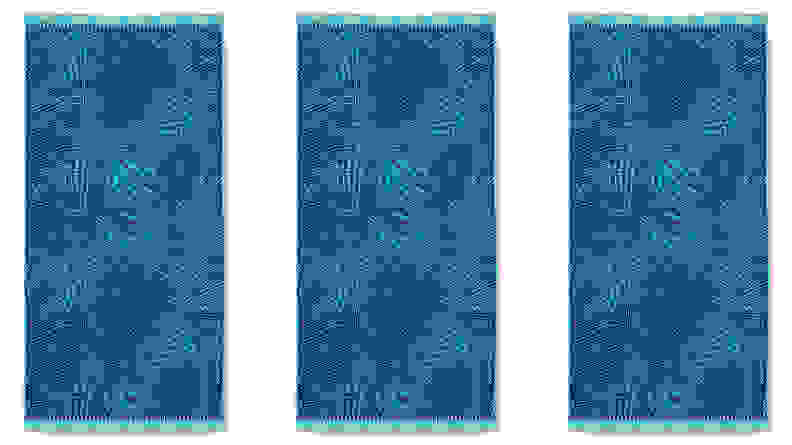 "I need new beach towels this summer, pretty ones that are comfy to lie on, catching a few rays. The pattern I've fallen in love with is this one. And at under $15, I can buy a few of them." - Cindy Bailen, Senior Staff Writer
Get the Palm Leaves Beach Towel at Bed Bath and Beyond for $14.99
5. The best way to repel mosquitoes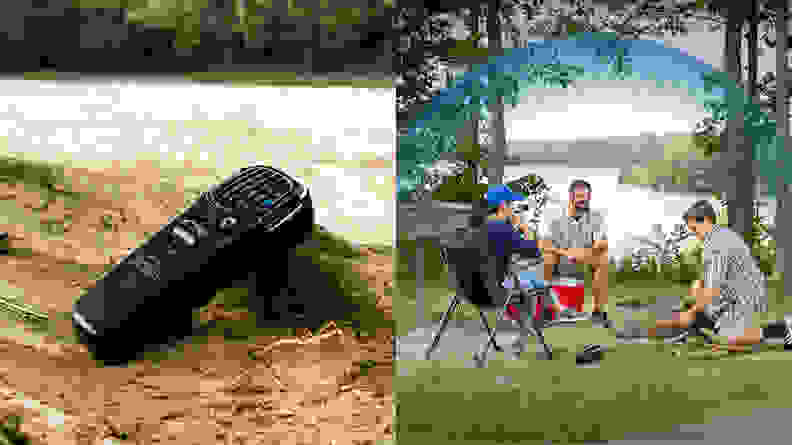 "In some of the places I go hiking in the summertime, the mosquitoes swarm up so thick you'd swear they were storm clouds on the horizon. I like to bring a Thermacell with me. It creates a 15-foot bubble around me. Sprays sometimes get diluted by your sweat, or you miss a spot, and the Off! brand is real hit-or-miss with me. I lost mine a while back, and thinking about this list makes me want to get another one." - Jonathan Chan, Senior Lab Technician
Get the Thermacell Portable Mosquito Repeller at Amazon for $22.45
6. A humidifier that can save your guitar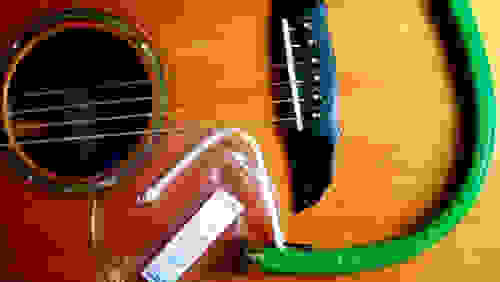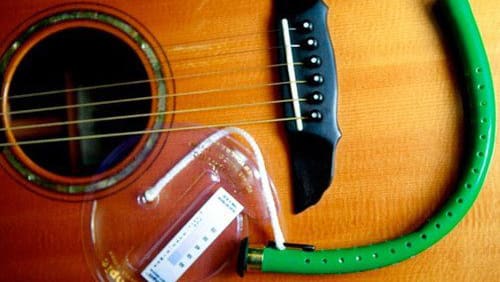 "This Dampit guitar humidifier was recommended by my teacher in undergrad, and I've had it for seven years. While not every guitar needs daily humidifying, higher-end acoustic instruments definitely do—and they never need it more than on hot summer days.
Humidifying isn't just a good idea if you want a better sound: guitars that dry out too much can warp or crack. The same goes for violins, cellos, and so on. At around $25, my Dampit cost me about $3.50 a year, so I'd say it was a good investment." - Lee Neikirk, Editor
Get the Dampit Guitar Humidifier at Amazon for $24.44
7. Sunglasses you won't mind losing
"Cheap sunglasses! I usually buy either 1-2 pairs of cheap wraparound sunglasses, or you can get more basic ones in bulk. I always try to have at least two pairs of cheap sunglasses. That way, when they inevitably get scratched/broken/sat upon/eaten by an alligator, it's not the end of the world." - Julia MacDougall, Senior Scientist
8. A cart to lug everything to the beach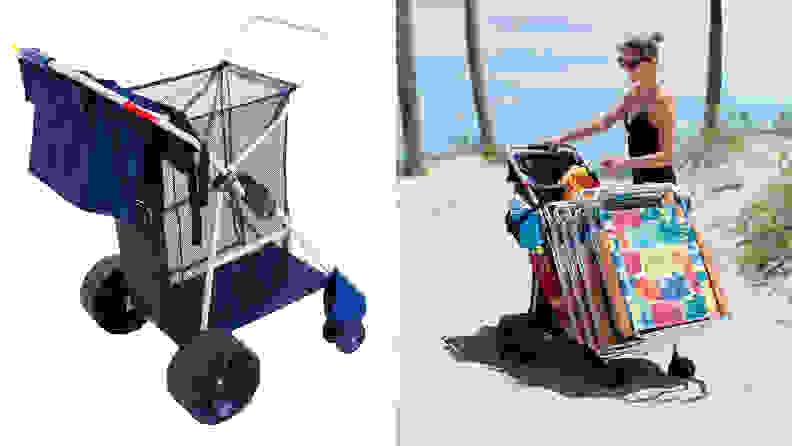 "If you're a dad, your job is to lug countless amounts of unnecessary stuff to the beach. It makes no sense, but you do what you have to do. Having a beach cart makes this job significantly easier. You can stuff toys, umbrellas, balls, frisbees, and all the other stuff your kids won't actually play with at the beach into one cart that moves pretty well on sand. It also has some compartments for your wallet, phone, and whatever else you may need to get through the day." - Chris Lloyd, General Manager
Get the Rio Brands Deluxe Wonder Wheeler at Amazon for $82.35
9. An ambient lamp that can travel with you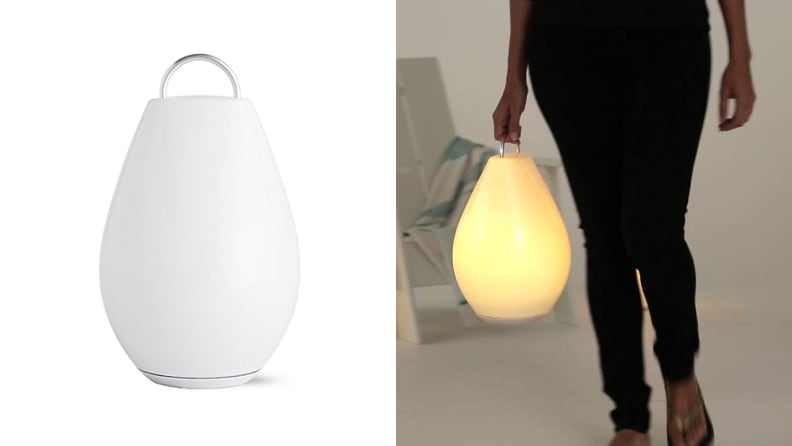 "This light has proven its worth for four summers so far. It sits in our living area most of the year, providing soft ambient light. But just lift it by the handle and you have an instant cordless lantern that you can take out onto the deck. It's a gorgeous design, has 5-10 hours of battery life, and it's weather resistant." - David Kender, Editor in Chief
Get the Luau Portable LED Lamp at Design Within Reach for $169.15
10. Powder for summer relief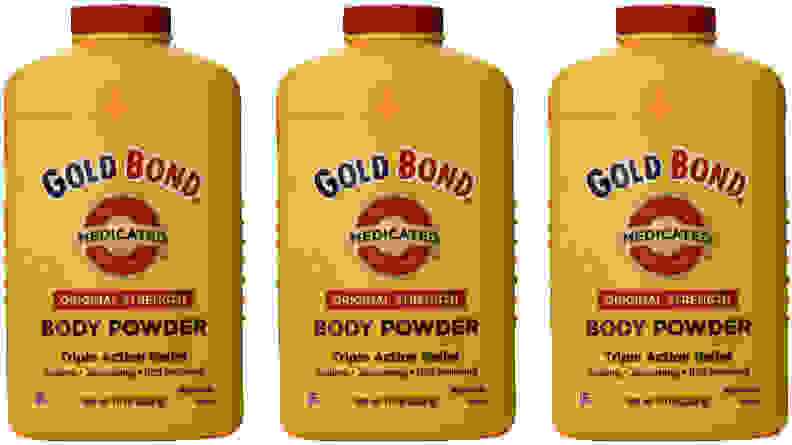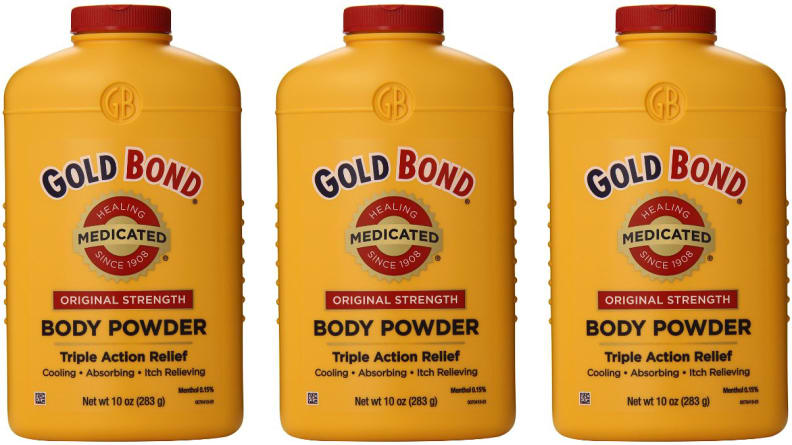 "In a future home, I want an entirely separate bathroom designed specifically for Gold Bond applications. In said room, I want a velvet rope with gold-plated tassels to hang from the ceiling. When I pull the rope, I want four gallons of Gold Bond Extra Strength to dump from the ceiling, all over my awful body. This daily ritual will be accompanied by a Gregorian choir that chants the words 'Gold Bond' in Latin, and a cage full of doves released at the exact same moment that the powder hits my face." - Michael Desjardin, Senior Staff Writer
Get Gold Bond Medicated Powder at Amazon for $20.91
11. A solar-powered charger that goes where you do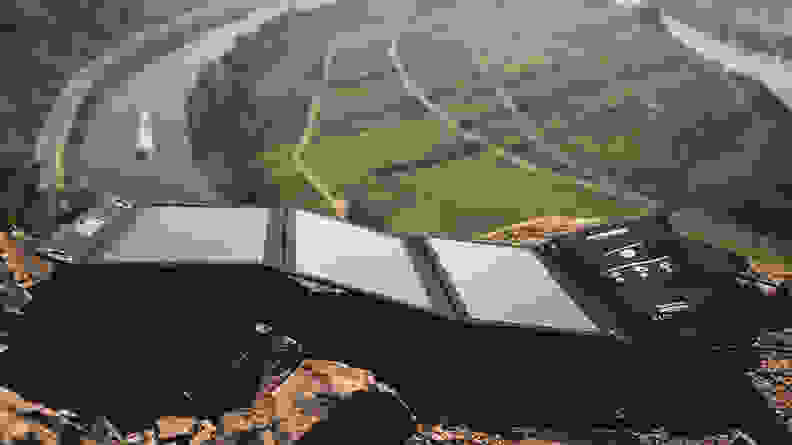 "Every year, I spend a week on a lake doing absolutely nothing. And I couldn't do it right without this dual-USB solar-powered charger. As long as the sun is shining, it can give your devices a juice boost so you have one less thing to worry about. The panels make it a bit large compared to rechargeable chargers, but it folds flat so it doesn't take up too much room in your suitcase." - Samantha Gordon, Managing Editor of Ecommerce
Get the Anker 21W Dual USB Solar Charger on Amazon for $89.99
Prices are accurate at the time this article was published, but may change over time.