Home & Garden
12 magical gifts for people who are obsessed with Harry Potter
We want to use the Summoning Charm on all these items!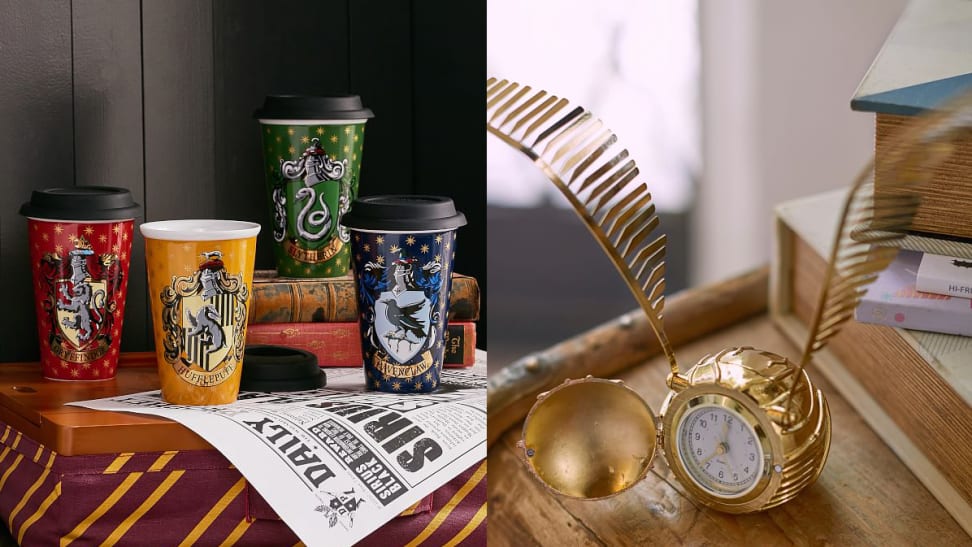 Credit: PBteen
The original Harry Potter movies may have wrapped several years ago, but fans are as dedicated as ever to this cult-classic series. The spinoffs are still going strong, with a second Fantastic Beasts film coming out next year, and brands continue to release awesome new fan gear for Potterheads.
If you have a Harry Potter lover on your holiday shopping list (or you just want to treat yourself), there's no shortage of great gifts for them. Here are 12 of our top picks for the Potterheads in your life, all under $50.
1. Harry Potter's wand for the ultimate fan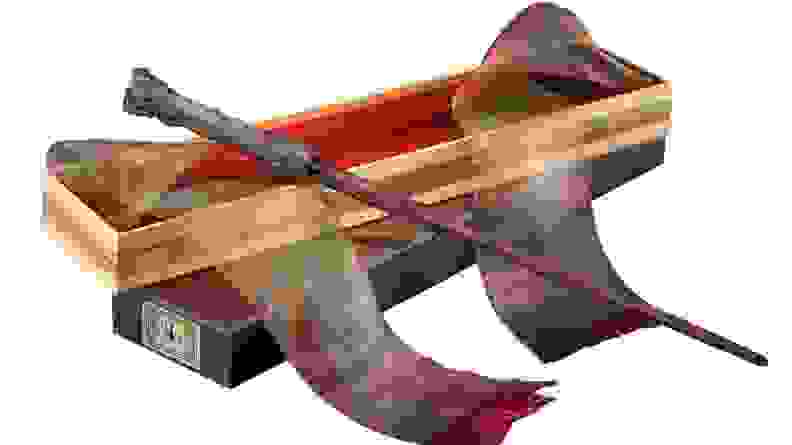 Any wizard wannabe will love this officially licensed replica of Harry Potter's wand. It comes complete with an Ollivanders box, and the wooden wand is 15 inches long, just like the one in the movies. Reviewers say this is a high-quality item that's sure to put the smile on the face of Harry Potter super fans.
Get the Harry Potter Wand on Amazon for $37.50
2. A Harry Potter-inspired cookbook
If your loved one in a whiz in the kitchen, they'll love the Unofficial Harry Potter Cookbook. This top-rated cookbook has recipes for all the classic Harry Potter treats, from Treacle Tart to Pumpkin Pasties. Maybe if you're lucky, the recipient will share the magical results with you!
Get the Unofficial Harry Potter Cookbook: From Cauldron Cakes to Knickerbocker Glory on Amazon for $11.89
3. Cozy Hogwarts alumni pajamas
This men's pajama set will make your friends feel like they just got their wizarding degree. The matching men's t-shirt and pants are covered in Harry Potter-related symbols and proudly say "Hogwarts Alumni." Even if they never got their Hogwarts acceptance letter, these PJs will keep them cozy all winter long.
Get the Men's Harry Potter Logo Pajama Set from Target for $24.99
4. A luxe Golden Snitch clock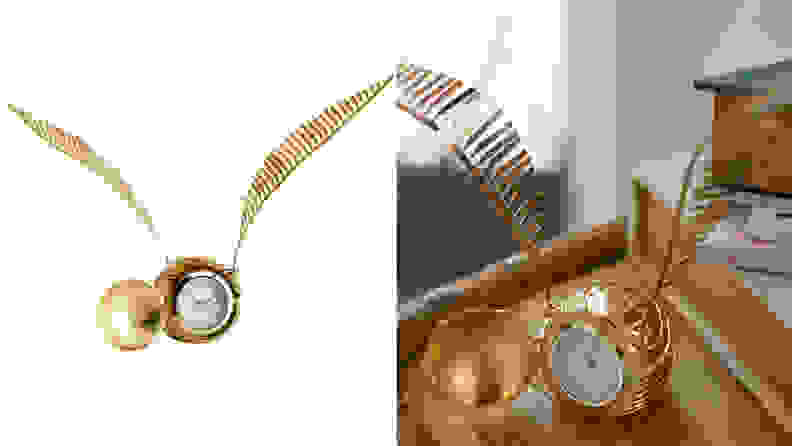 This adorable little clock will make the perfect addition to any Potterhead's bedroom. The front pops open to reveal an analog clock, and the elegant body and wings have a shiny gold finish, just like the Golden Snitch in the movies.
Get the Harry Potter™ Golden Snitch™ Clock from PBteen for $49
*You can sign up and save 15% if it's your first purchase from this site too!
5. An enchanting pillow cover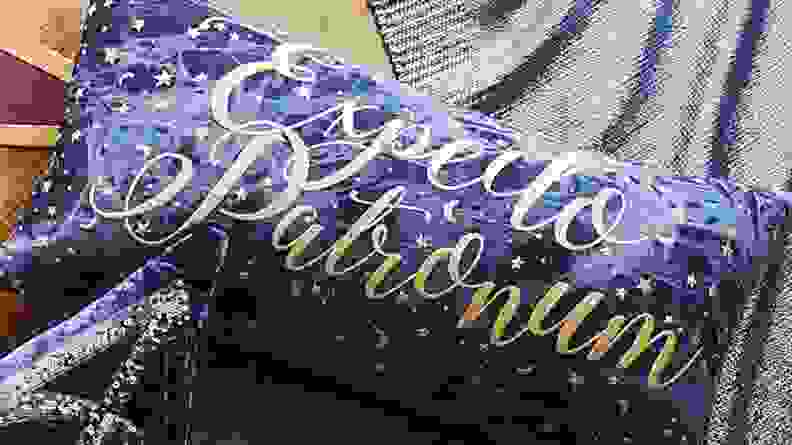 A bewitching pillow will look simply magical in any bedroom. The Expecto Patronum pillow cover is made of luxurious blue fabric and covered with beautiful gold stars, as well as a popular Harry Potter spell scrawled in gold letters. Note that it's just a pillow cover, so you may want to get an insert to go with it.
Get the Harry Potter™ Expecto Patronum Pillow Cover from PBteen for $31.50
6. A dainty Harry Potter ring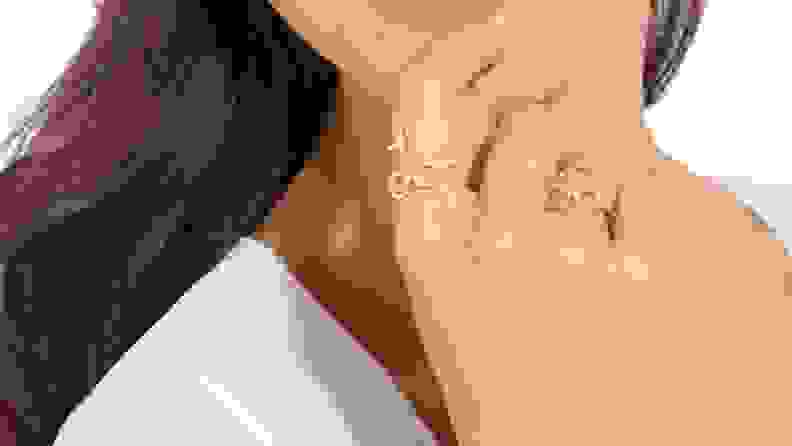 Ladies will love this cute Harry Potter ring from Alex and Ani. It comes in silver and gold, and the wrap design places a cute pair of glasses under a little lightning bolt, so Harry can go with you, wherever you may be!
Get the Alex and Ani Harry Potter™ Glasses Wrap Ring from Nordstrom for $38
7. The whole Harry Potter crew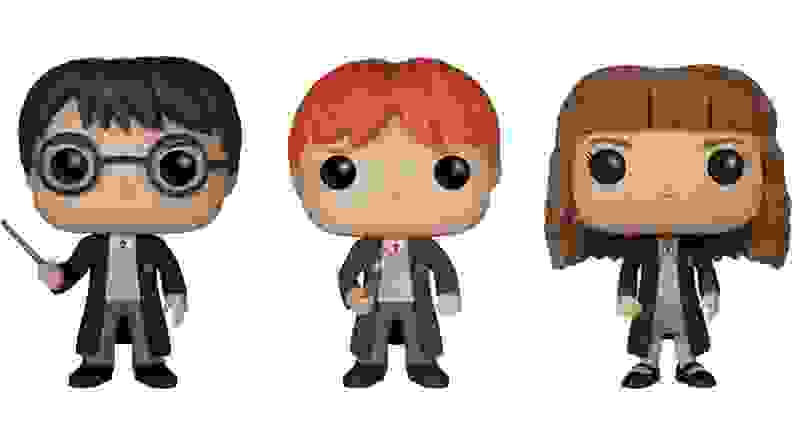 Lots of people like to display trinkets on their desks at work or in their homes, and Harry Potter fans will absolutely adore adding these cute figures to their collections. The Funko Harry Potter POP! Movie Vinyl Collectors Set includes 4-inch tall figures of Harry, Ron and Hermione—they even have little wands in their hands!
Get the Funko Harry Potter POP! Movie Vinyl Collectors Set from Best Buy for $28.99
8. Magical mugs that reveal secrets when warm
Experience a little bit of magic each morning with these heat-reveal coffee mugs! This mug shows boats and lanterns, but pour some warm coffee, tea, or hot butterbeer into it and watch as Howarts reveals itself. It'll make you feel like you got accepted to wizard school too!
Get the Morphing Mugs Harry Potter Hogwarts Heat-Reveal Coffee Mug on Amazon for $24.99
9. A simple women's Gryffindor sweatshirt
Any Potter-loving woman would adore getting this cute sweatshirt for a gift. The red long-sleeved sweater has the Gryffindor logo printed across the front, along with the silhouette of a lion. It's perfect for those brave, loyal ladies in your life!
Get the Women's Harry Potter Gryffindor Graphic Sweatshirt from Target for $19.99
10. A Hogwarts scarf straight out of the movies
Don't those long Hogwarts scarves from the movies look so cozy? Well, now you can treat your favorite Potter fans to their very own scarf, complete with the crest of their favorite Hogwarts house. There are scarves available for all four houses, as well.
Get the Cinereplicas Harry Potter Scarf on Amazon for $34.95
11. Hot drink tumblers for all the Hogwarts houses
These cute porcelain drink tumblers are the perfect gift. You can pick from the four Hogwarts houses—each drink holder is decorated with the house's crest and colors. These travel mugs will keep your loved one's beverages nice and toasty while they marathon the movies over the holidays.
Get the Harry Potter™ Tumbler from PBteen for $20-$25
12. A game to test their Harry Potter knowledge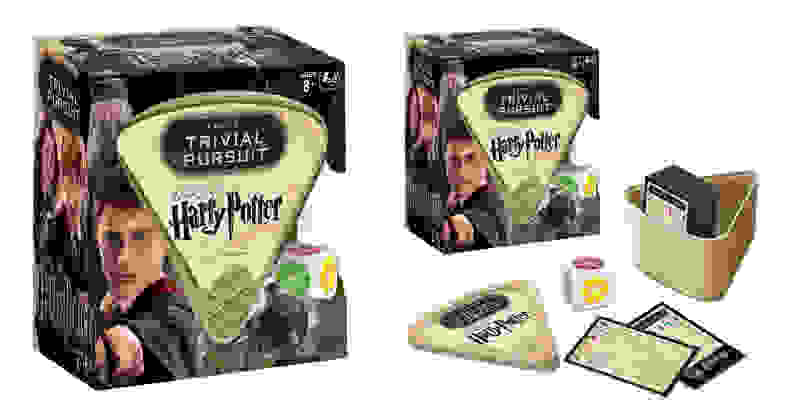 This game will separate the true Harry Potter buffs from the amateurs. Trivial Pursuit: World of Harry Potter Edition has 600 questions about the movie series, so you and your friends can show off your knowledge of the wizarding world. While this isn't a board game like the original Trivial Pursuit, it will still provide hours of entertainment for Potter lovers.
Get Trivial Pursuit: World of Harry Potter Edition on Amazon for $24
Prices are accurate at the time of publication, but may change over time.