Home & Garden
13 things you won't believe you can actually buy on Amazon
Amazon has more than Kindles and home goods. WAY more.
Credit: Nuggestbygrant / Lumsing
With millions of products available on Amazon, it's no wonder that beyond the e-books, soap refills, and kitchen tools, you'll find some downright amazing items hiding in random departments. From vintage arcade games to autographed collectibles to some of the most expensive items you can imagine, you can quite literally find it all on Amazon.
This list is sure to elicit a "Wow!" or two, and it's a departure from the products we usually share with you. These aren't things that we're recommending anyone purchase, necessarily, since we haven't tested them, and the majority haven't been widely reviewed or are just downright outrageous. Plus, most of these are not exactly practical products that can be used in our everyday lives.
But if there is something you would buy, like the puppy tent or the kombucha kit, we recommend taking a few extra precautions before clicking that buy button to ensure you're getting a good product. Check out our guide to finding the best deals for tips on researching products from unfamiliar brands.
So, with that said, get ready to "Oooh," "Ahhh," and say, "You know, I actually might need that thing in my life."
1. A bag of actual gold nuggets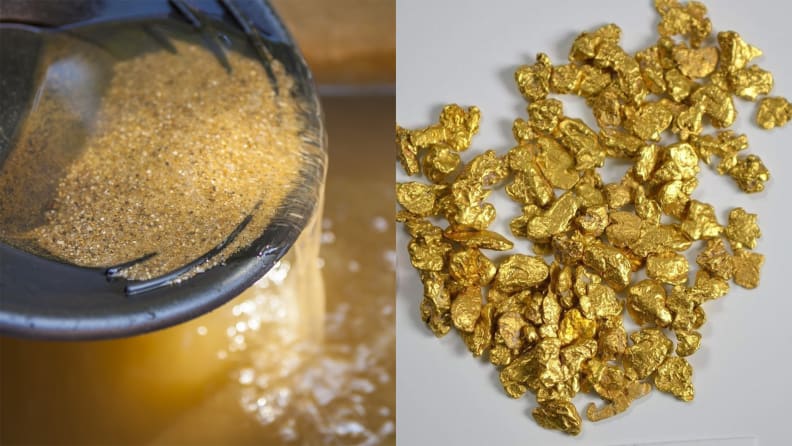 Yes, you read that correctly. You can buy a real-deal bag of gold nuggets found right in the Yukon from Amazon. At a cool $13,322.69, you're free to do whatever you like with your nuggets—melt them down and make your own jewelry, get out a pan and pretend you're a prospector discovering gold in the old West, or fill a vase with them for some really expensive, really sparkly décor.
Check out the Alaskan Yukon BC Gold Rush Nuggets ($13,322.69)
2. A tiny, true-to-life camping tent for your dog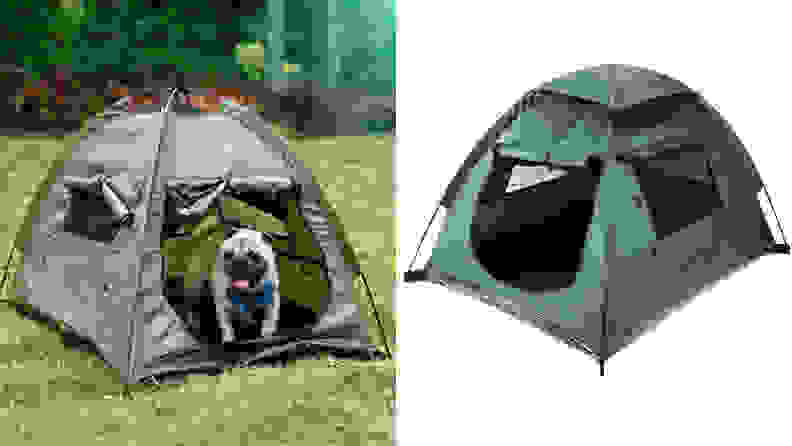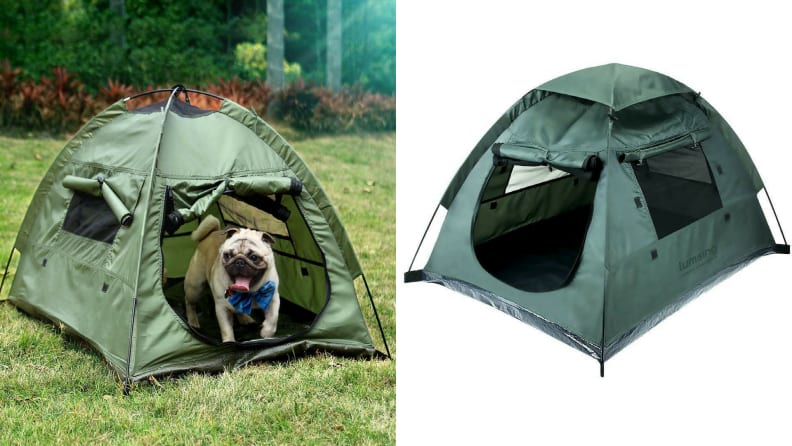 Have you ever been camping and thought, "I really need a dog-sized tent for my furry friend"? Well, the wait is over with this pawsitively adorable camping tent. It has zippered doors with breathable mesh that keeps the mosquitoes out, and it's waterproof too. Why anyone would actually need this, we honestly don't know, but it guarantees you can take the best Instagram pictures ever of your pup in his mini tent.
Check out the Lumsing Pet Tent ($29.99)
3. A candle that's inspired by literary genius
Some people like the smell of roses, others, the scent of fresh rain. For those who don't do things by the book, you may enjoy a candle that hearkens back to your favorite stories. Each candle in the Paddywax collection has a distinct bouquet inspired by a classic piece of literature, like this one inspired by Mark Twain and scented with tobacco flowers and vanilla. Now that sounds like a real page-turner.
Check out the Paddywax Library Collection Mark Twain Scented Soy Wax Candle ($22.98)
4. A wedding band for only $7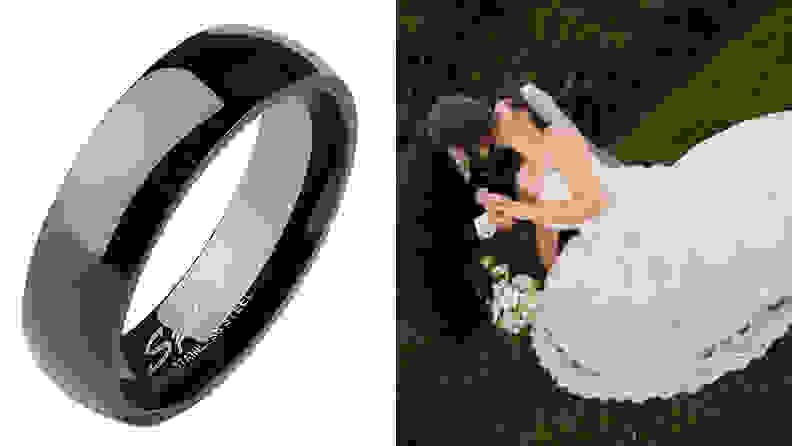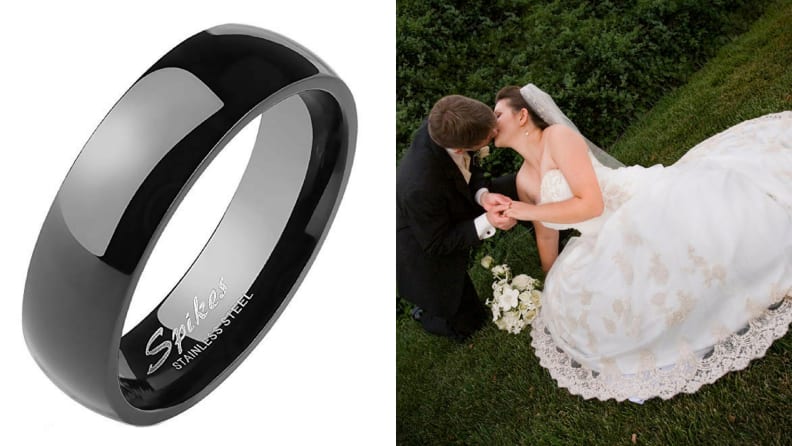 It goes without saying that weddings can be pretty expensive. As you watch the guest list grow and your budget shrink, you may be looking for places where you can save a few bucks. If you're not one for extravagant jewelry, this polished stainless steel ring will run you a whopping $7. It even comes with free shipping. Plus, reviewers sing its praises for being surprisingly durable with a comfortable fit.
Check out the Jinique Stainless Steel Black Plain Band Ring ($7)
5. A vintage-inspired toaster from a coveted brand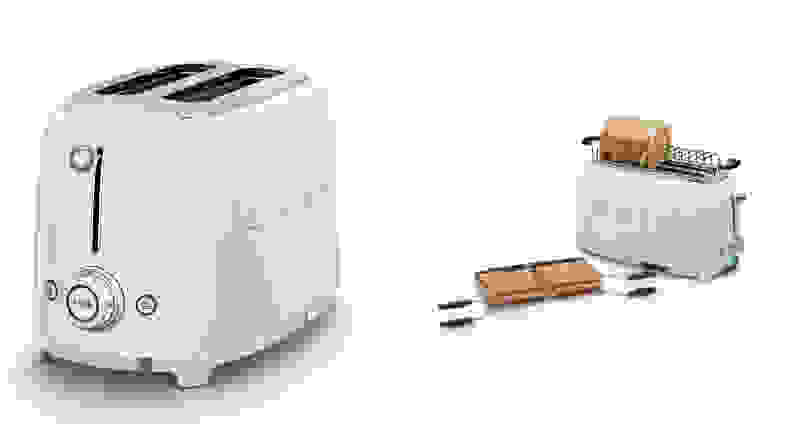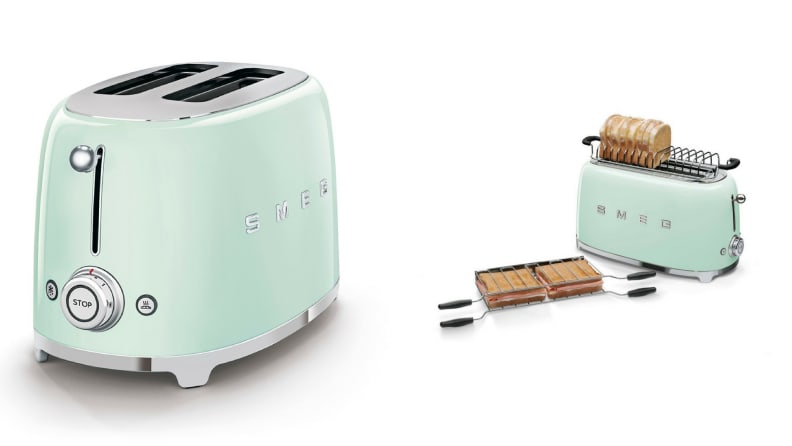 If you ever scroll through Pinterest, you may notice that nearly every stylish kitchen you see has vintage-esque appliances from a company called SMEG. These appliances have a cult following, known for their throwback aesthetics and high quality. The revered products have made their way to Amazon, including this adorable toaster as well as kettles, blenders, and even espresso machines. The items are similarly priced to retail, but this way, you don't have to go off in search of the color you want and you can skip shipping costs.
Check out the SMEG TSF01PGUS '50s Retro Style Toaster ($149.95)
6. An incredibly cool electric bike
Electric bikes are the newest craze on two wheels, getting you from point A to point B a little quicker than your standard bike. This punchy blue model from CERO Bikes allows for front and rear cargo so you can bring along your pooch, your beach essentials, or bags of groceries.
Chck out the CERO One Cargo e-bike on Amazon for ($3,499)
7. A retro gaming cabinet for your living room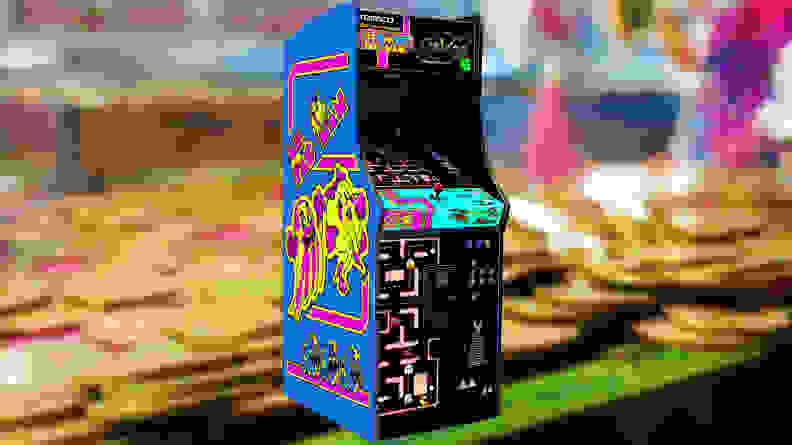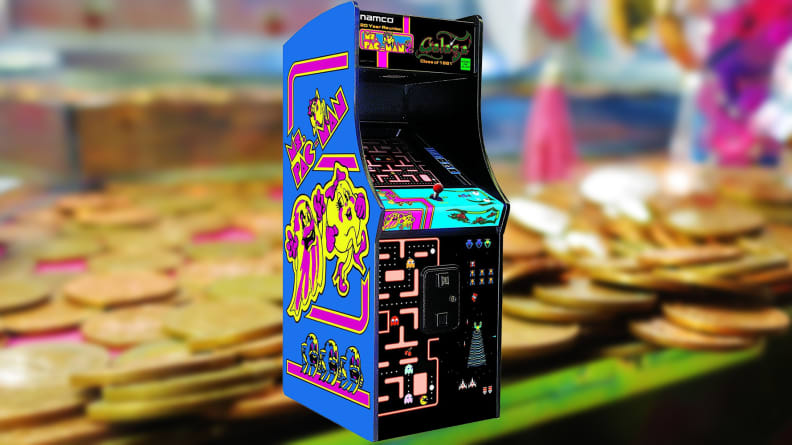 You know what's missing from your house? A Ms. Pac Man/Galaga arcade gaming cabinet. It's exactly like the coin-operated version of your youth, except this has a deactivated coin door so you can play to your heart's content. It'll be the hit of every party you throw, or just a Tuesday night.
Check out the Ms. Pac-Man/Galaga Class of 1981 Arcade Gaming Cabinet ($2,995)
8. A triple threat of natural home decor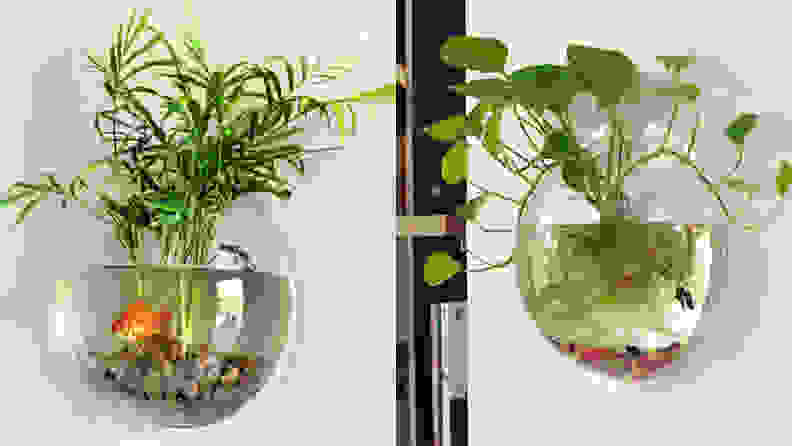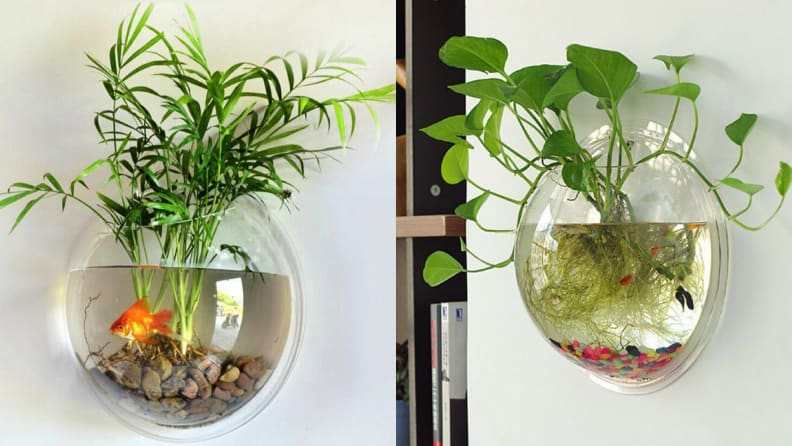 This unusual item is guaranteed to be a conversation piece—a fishbowl that's also a planter that's also wall art. Live plants and your fish friends will flourish in this aquaponic aquarium that will add way more intrigue to your home than that tired, old painting of a flower you got at TJ Maxx for the same price.
Check out the Sweetsea Hanging Wall Mounted Fish Bowl ($13.89)
9. An oh-so-hip kombucha brewing kit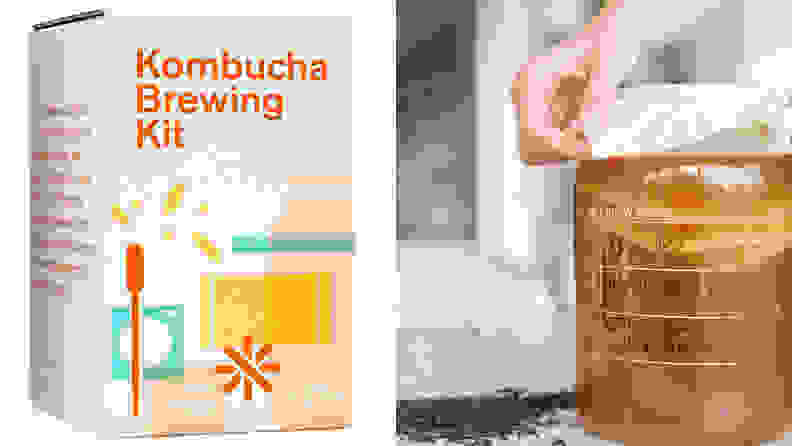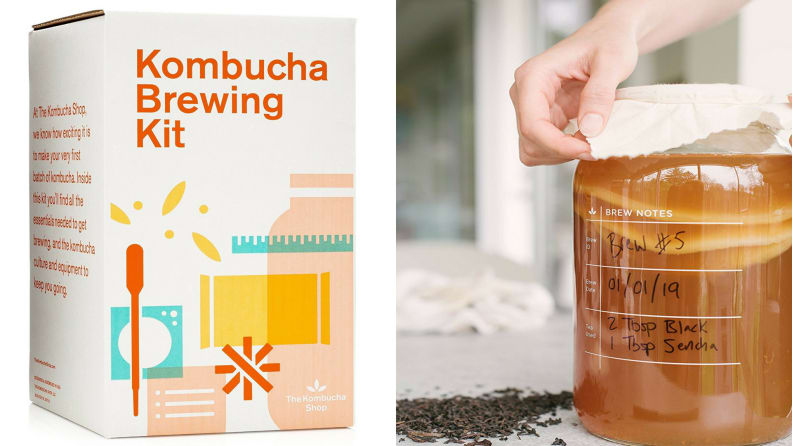 Everybody seems to be drinking kombucha these days, and as it turns out, you can buy your very own DIY kit from Amazon. With organic ingredients, a brew jar, and of course, loose-leaf tea, your kitchen will finally start to feel more like your favorite local co-op.
This is one of the few products on this list we'd actually recommend (if you're into kombucha, anyway). It has over 1,400 trustworthy reviews and 4.7 out of 5 stars, and you can get it in two days with Prime shipping.
Check out the Kombucha Brewing Kit with Organic Kombucha Scoby ($48.97)
10. A Star Wars movie poster signed by none other than George Lucas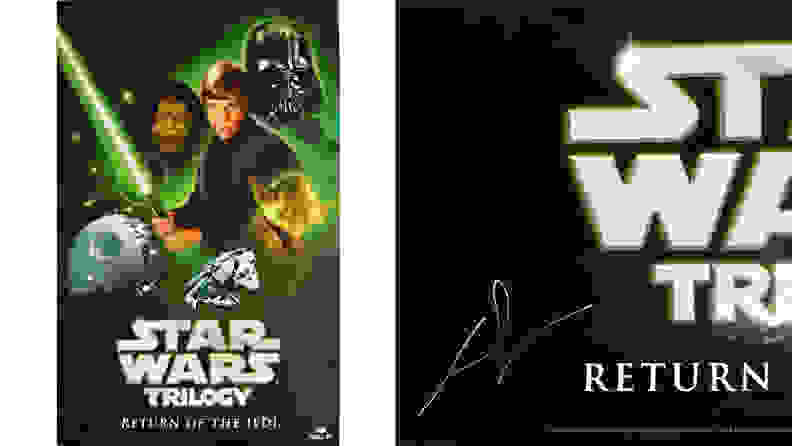 There's an astounding amount of autographed merchandise on Amazon, but few are as nifty as this Return of the Jedi movie poster signed by the one, the only, George Lucas. Again, be sure to verify the authenticity, but in our book, this is one awesome find.
Check out the George Lucas Signed Star Wars Trilogy 27X40 Poster ($1,584.99)
11. An inflatable unicorn that can fit you and your BFFs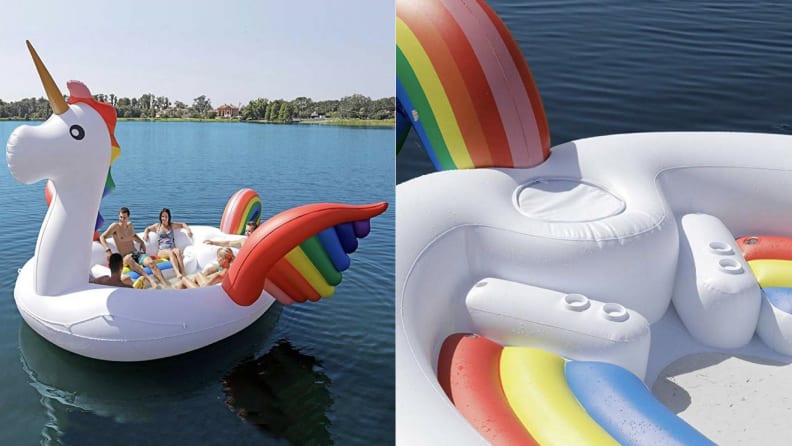 We've decided that no lakeside party is truly complete without this giant, inflatable unicorn (but it probably won't fit in most pools). With seating that can fit up to six, you'll spend your day drifting along in a majestic, rainbow-colored unicorn, and we can't think of anything more magical than that.
Check out the Sun Pleasure Giant Inflatable Unicorn Party Island ($299.95)
12. A pen for nearly $20,000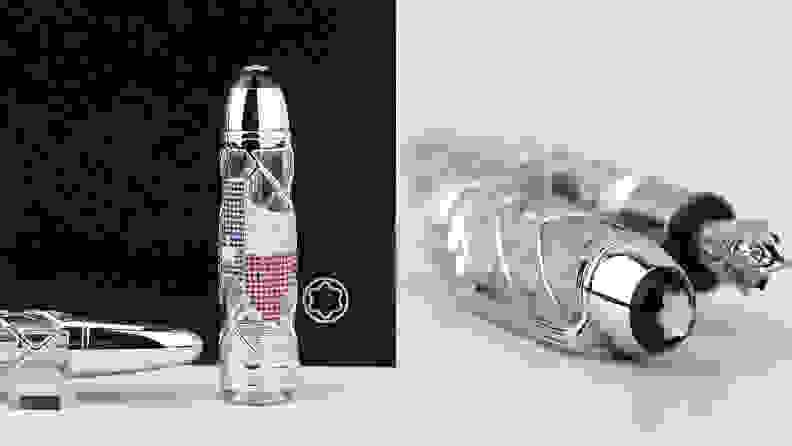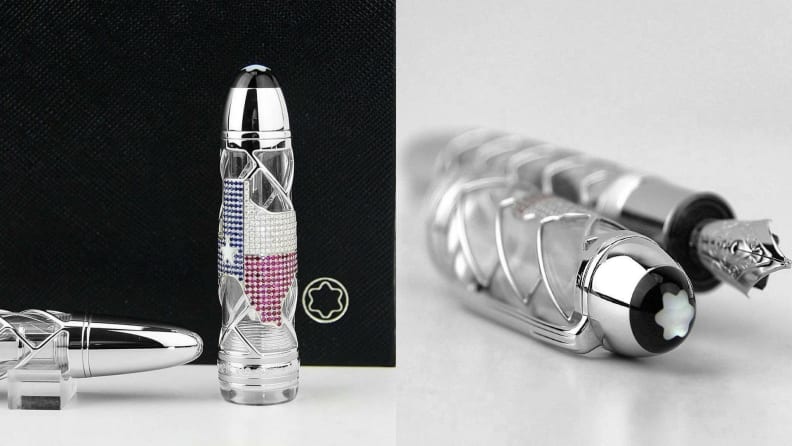 No double-take needed—this pen is indeed priced at $19,500. Why, you may ask? You might also be thinking about that box of 60 Papermate pens that you recently purchased for $6. Well, this pen is one of only 10 in existence, it's made of 18K gold with diamonds, sapphires, and rubies, and appropriately, it features the Texas flag. Your trusty ballpoint pen isn't looking so special now, is it?
Check out the Montblanc Solid Gold Texas Flag Skeleton Pen ($19,500)
13. An incredibly fancy crystal chandelier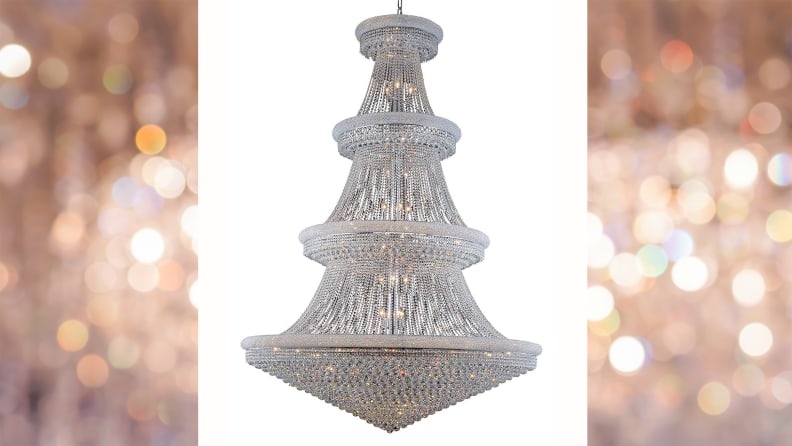 And last, but certainly not least, feast your eyes on what could be one of the swankiest chandeliers around. This crystal chandelier comes in at $132,561, and with its chrome finish and sparkling Swarovski accents, it's eye-catching to say the least. If you're in the market for big and bold, this is your chandelier.
Check out the 1800 Primo Collection Chandelier ($132,561)
Prices are accurate at the time of publication, but may change over time.