Home & Garden
14 things under $35 you need to make the best holiday cookies
Give the gift of homemade cookies from scratch this year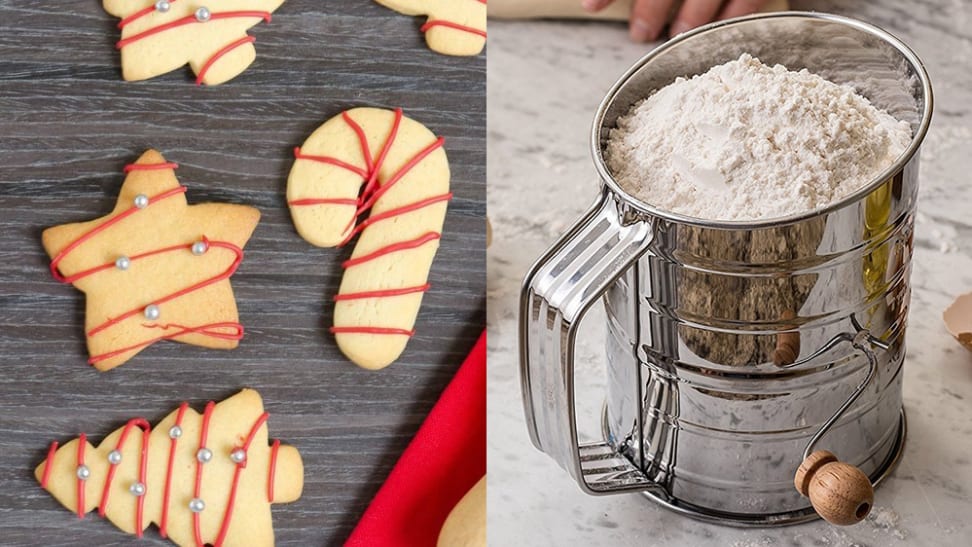 Credit: StarPack Products / Bellemain
If you're in charge of bringing cookies to your holiday party this year, you have an important choice to make: use pre-made dough or bake from scratch. Personally, I always make desserts from scratch—it's not hard, and it only takes a little more time. Plus, homemade cookies taste so much better than store-bought!
Have I convinced you yet? Good. Next order of business: If you're ready to try baking next-level holiday cookies, you're going to need the right supplies. Here are 14 of the best tools and appliances, all under $35, to help you make phenomenal holiday desserts that will wow your friends and family without draining your bank account.
1. These tried-and-tested cookie sheets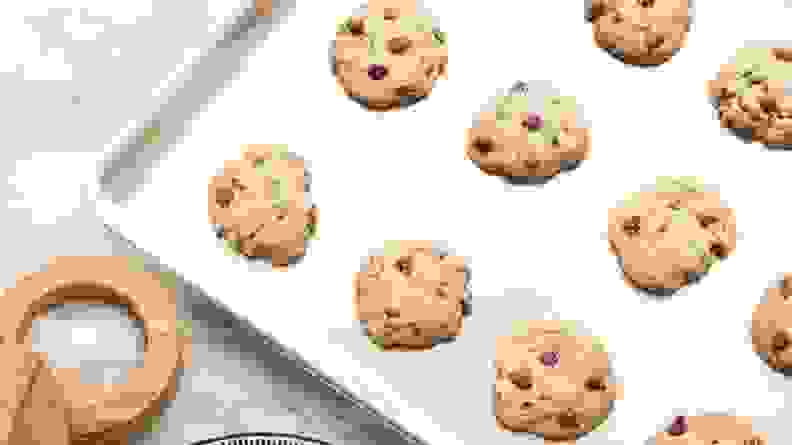 When we put today's top baking sheets to the test, the Nordic Ware Natural Aluminum Commercial Baker's Half Sheet came out on top. These affordable, high-quality baking sheets are spacious and distribute heat well, making them ideal for all your baking (and cooking) needs.
Get the Nordic Ware Natural Aluminum Commercial Baker's Half Sheet on Amazon for $12.99
2. Top-rated non-stick baking mats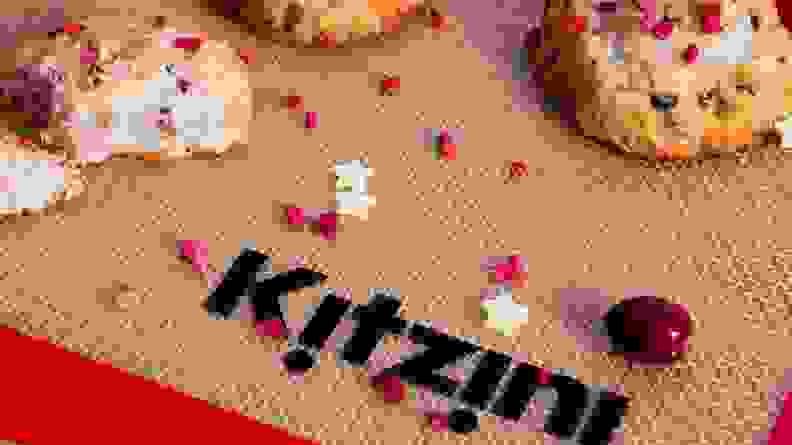 To prolong the life of your new baking sheets and simply make life a whole lot easier, you should also invest in silicone baking mats. These best-selling mats help with heat distribution and ensure your cookies don't stick. Plus, they make clean-up easier than ever.
Just make sure you choose the right size for your baking sheets (I learned this lesson the hard way).
Get the Silicone Baking Mat Sheet Set on Amazon for $12.95
3. A tapered metal spatula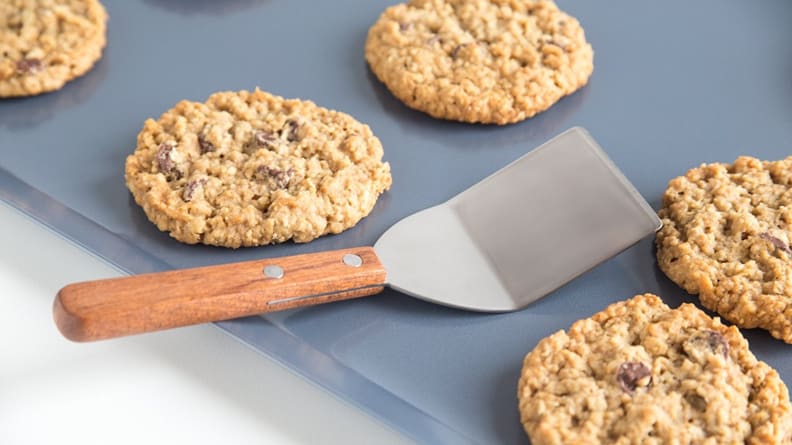 If you try to remove cookies from the sheet with a cheap plastic spatula, you might dent or break them. I would definitely recommend you spend a few dollars on a high-quality metal spatula with a tapered end, as this will let you scoop up cookies without issue.
Get the Fox Run 5341 Cookie/Brownie Spatula on Amazon for $6.72
4. A high-quality hand mixer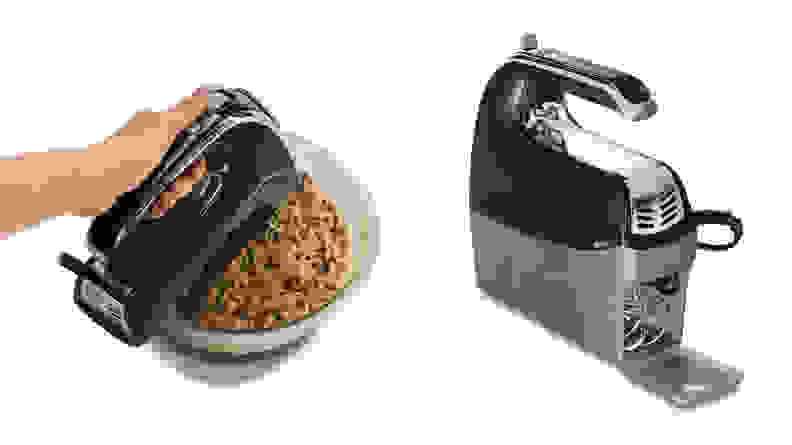 Your cookies aren't going to mix themselves. A top-notch hand mixer like the Hamilton Beach 6-Speed Hand Mixer will help you whip up homemade treats with ease, and this model even won our award for best affordable hand mixer, so you know it's a worthwhile investment.
Get the Hamilton Beach 6-Speed Hand Mixer on Amazon for $24
5. An oven thermometer to monitor the temperature
You might be surprised at how inaccurate oven temperatures can be. Make sure your cookies are baking at the right temperature with the top-rated Admetior Kitchen Oven Thermometer—that way you won't have to constantly check to see if your desserts are burning.
Get the Admetior Kitchen Oven Thermometer on Amazon for $14.99
6. A flour and sugar sifter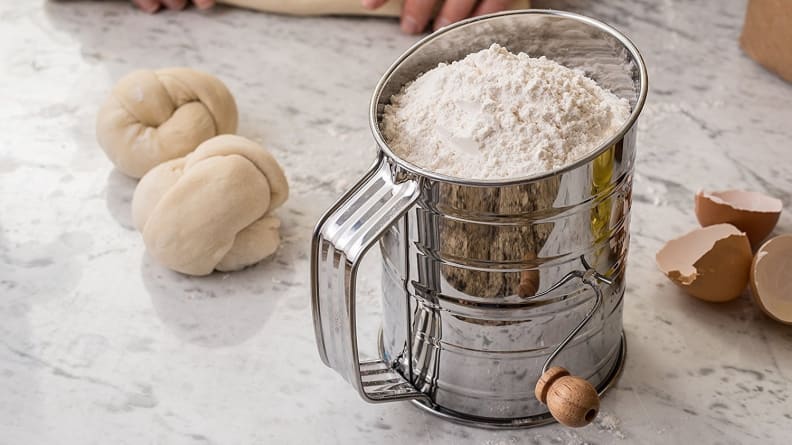 Whenever you cook with powdered sugar, it has to be sifted to remove any clumps. Certain recipes may ask you to do this with flour, too. In this case, you need the best-selling baking sifter on Amazon—the Bellemain Stainless Steel 3 Cup Flour Sifter is an inexpensive, highly rated tool that lets you quickly sift large quantities of ingredients.
Get the Bellemain Stainless Steel 3 Cup Flour Sifter on Amazon for $10.50
7. A rolling pin for sugar cookies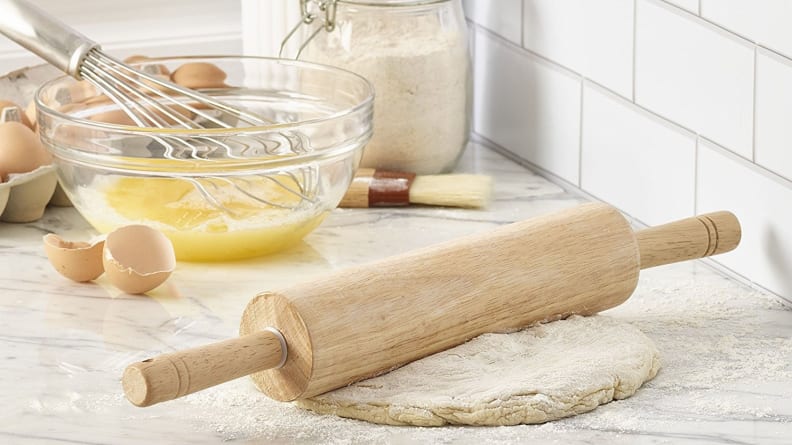 Rolled sugar cookies are a popular choice during the holidays, as you can cut them into cute shapes like trees or ornaments. However, you'll need to roll out the dough to make them, and that means you need a good rolling pin. We recommend the Farberware Classic Wood Rolling Pin—it's not fancy, but it gets the job done and is easy to clean.
Get the Farberware Classic Wood Rolling Pin on Amazon for $13.80
8. A cookie press for fun-shaped treats
Ever wonder how people get their cookies shaped like candy canes or Christmas trees? They're not magicians—they just own a cookie press. This cool tool lets you create uniform cookies in fun shapes with little to no effort. Just squeeze and bake!
Get the OXO Good Grips Cookie Press on Amazon for $29.95
9. Super-pigmented food coloring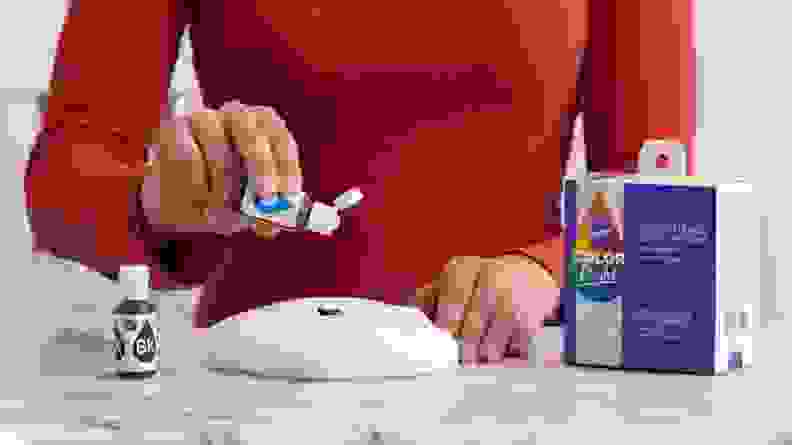 If you want colored dough or frosting, you'll need food coloring, but not just any will do. High-quality dyes like those in the Wilton Color Right Performance Color System let you use less and still achieve the bright colors you need. Plus, the efficient drop containers make it easy to recreate your favorite colors.
Get the Wilton Color Right Performance Color System on Amazon for $16.29
10. A generous cooling rack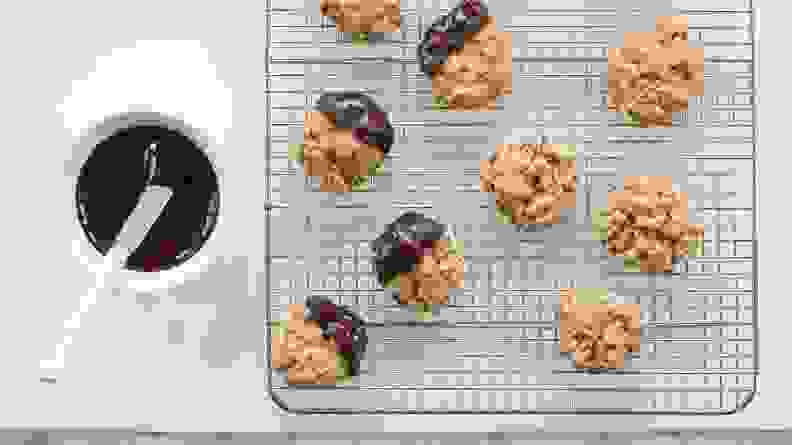 When your cookies are fresh out the oven, you'll want to transfer them to a cooling rack. The Bellemain Cooling Rack is a solid choice, as it's 12-by-17-inches and has plenty of space for all your treats. This product has more than 1,000 5-star reviews on Amazon, so you know it's a good choice!
Get the Bellemain Cooling Rack on Amazon for $12.50
11. Festive cookie cutters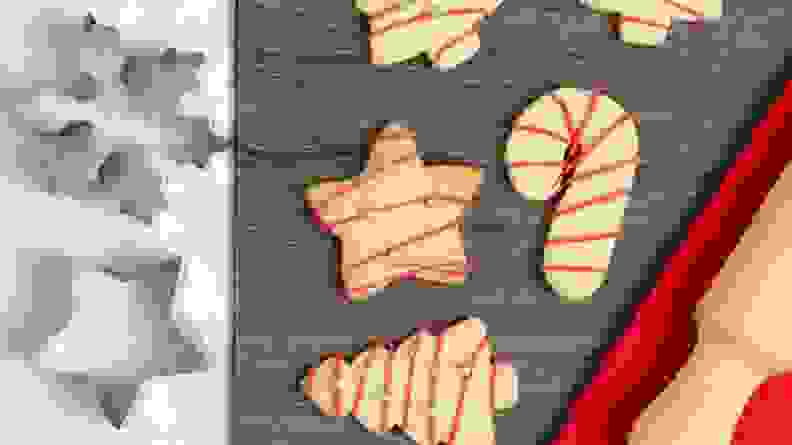 If your plan is to make sugar cookies, you'll need some holiday-themed cookie cutters. This 18-piece metal set includes snowflakes, trees, bells, reindeer, gingerbread men, and more, making it an essential holiday kit.
Get the StarPack Christmas Cookie Cutters Set on Amazon for $17.95
12. A digital scale for precise measurements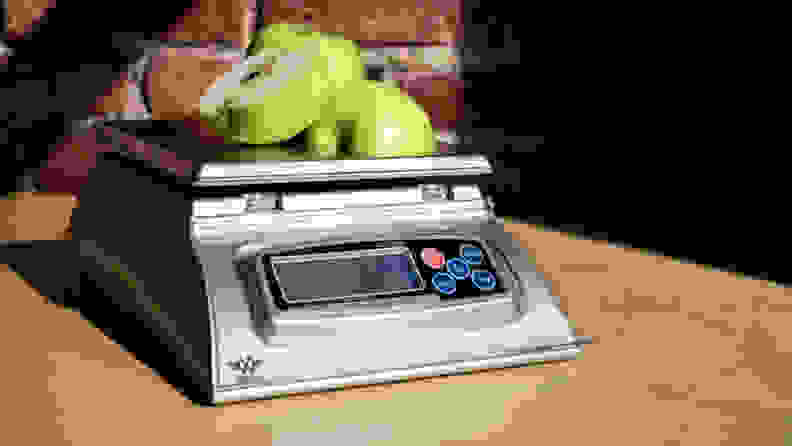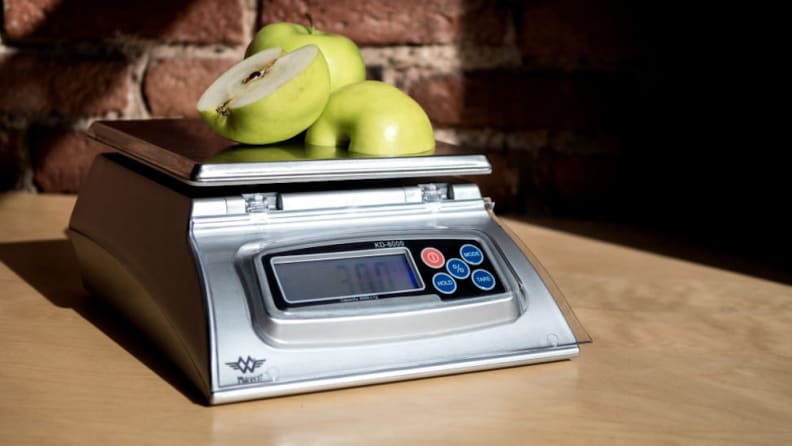 If you're really serious about making the best holiday cookies ever, you're going to need a digital kitchen scale. Here's why: measuring ingredients by volume (i.e. cups, tablespoons) is a lot less accurate than measuring them by weight. So if you want to make professional-grade cookies, use the My Weigh scale, which won our top accolade for best digital kitchen scale, to measure out your ingredients.
Get the My Weigh KD-8000 on Amazon for $33.99
13. A scoop for uniform cookies
When your cookies are the same size, not only do they look nicer, but they'll also cook more evenly. You can ensure identical cookies with the OXO Good Grips Medium Cookie Scoop, which has a spring handle for easy use.
Get the OXO Good Grips Medium Cookie Scoop on Amazon for $13.95
14. A glass stand to display your masterpieces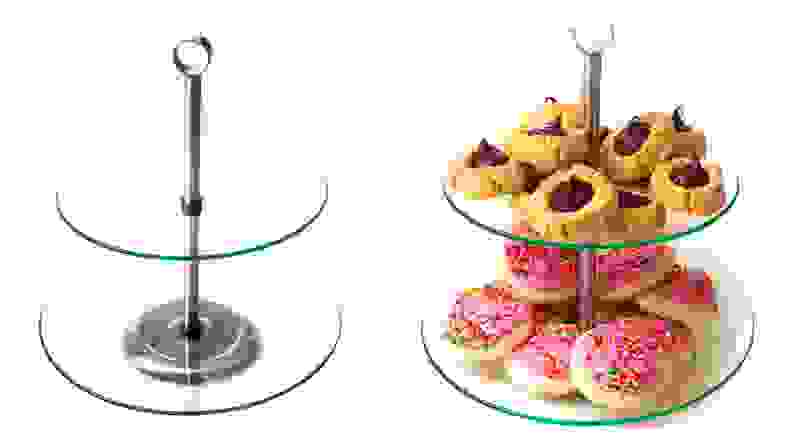 After all the hard work you put into your cookies, no one will blame you if you want to show them off a bit. This two-tier buffet stand is perfect for displaying your creations, and it'll make a great centerpiece at your holiday party!
Get the 2-Tier Round Glass Buffet and Dessert Stand from Walmart for $9.24
Prices are accurate at the time of publication, but may change over time.