Home & Garden
15 things every college grad needs for their first apartment
From the kitchen to the bathroom, we've got you covered.
Credit: Amazon / Instant Pot
So, you've finally graduated, somehow secured a job, and found a decent apartment within your budget. Welcome to the real world. Post-college apartment living is a big step up from a cramped dorm room and moving into one is honestly expensive. You need to get new furniture, stock up on cleaning supplies, and find those little things that make your new space yours.
Before you go overboard on throw pillows, there are a few essentials you absolutely need to invest in for your first apartment to make "adulting" a little easier. And parents, these also make great gifts for any recent grad. From kitchen to bathroom to tech, we've got you covered:
1. A handheld vacuum for quick cleaning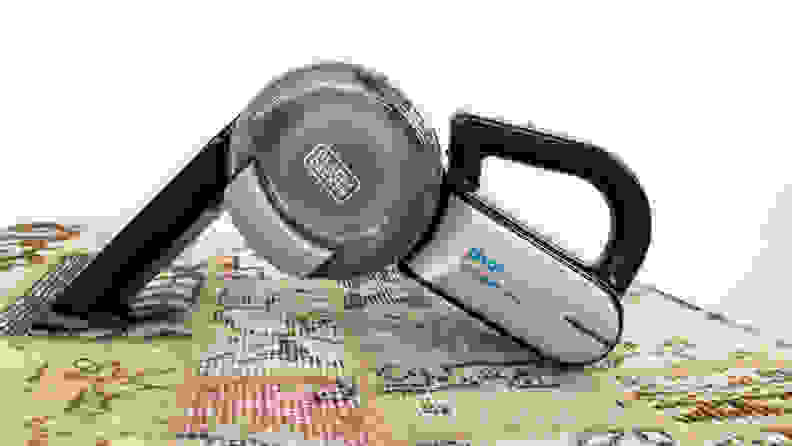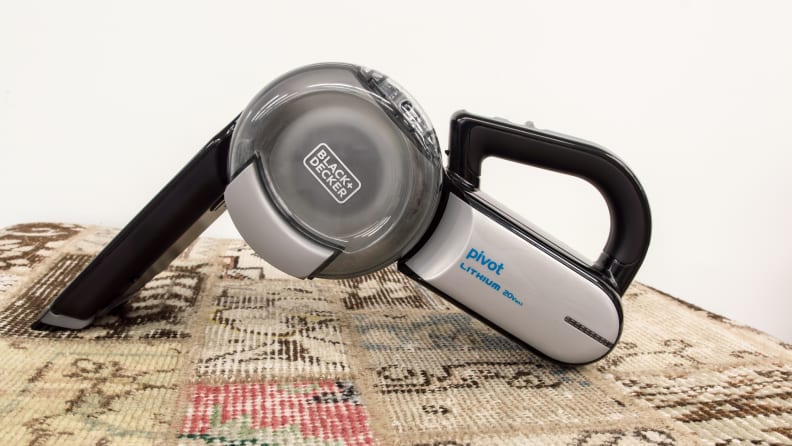 Vacuuming is the worst chore, period. It's a drag to pull the thing out of the closet, maneuver it through your small apartment, and constantly unplug it and find a new outlet when you run out of cord. I personally prefer using a handheld vacuum to easily suck up little messes, and I find myself cleaning more because of it. The Black+Decker Pivot 20V is the best affordable hand vacuum we've ever tested and will be a perfect fit in any apartment.
Get the Black+Decker Pivot 20V at Amazon for $64.50
2. The ultimate cooking gadget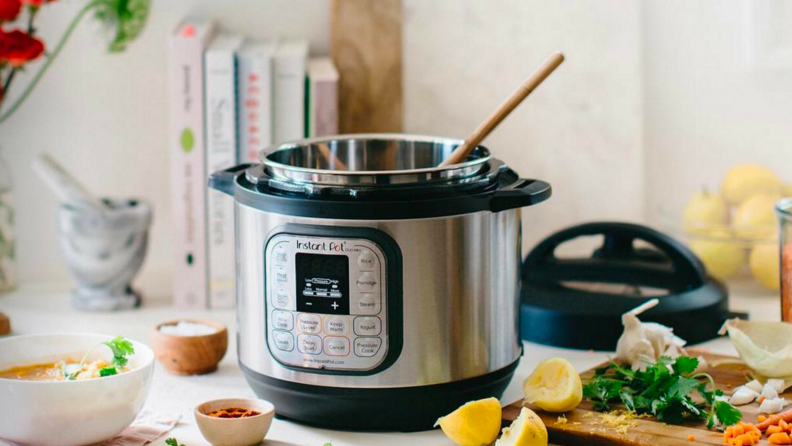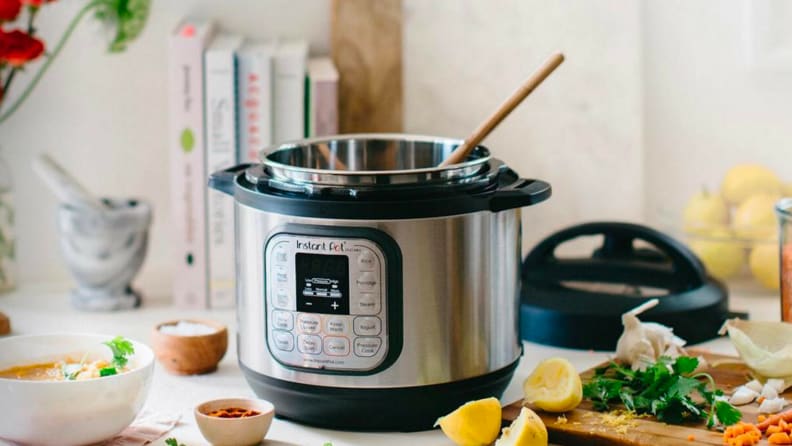 Even if you hate cooking—no, scratch that— especially if you hate cooking, you need to get an Instant Pot. Haven't heard of it? This amazing kitchen gadget has a serious cult following because it has all the functions of a pressure cooker, slow cooker, rice cooker, and more. It seriously makes cooking so easy that you can finally stop ordering takeout every night and save some money.
Get the Instant Pot DUO 6-Quart 7-in-1 Electric Pressure Cooker at Amazon for $99.95
3. A single-use coffee maker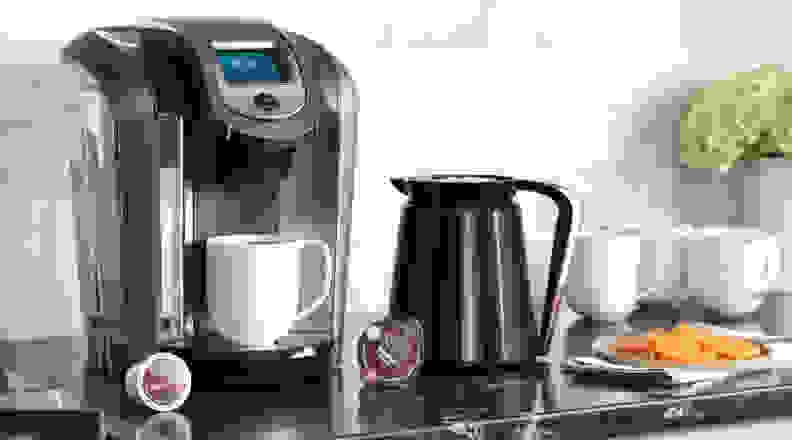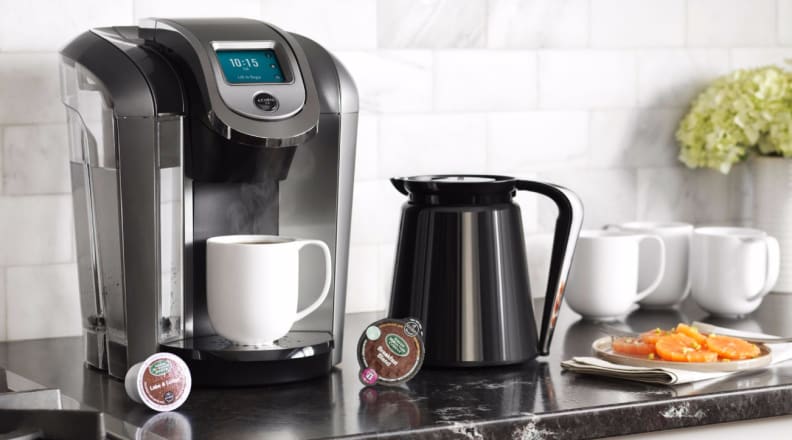 The exhaustion of the real world is, well, real. Between working full-time, working out, and finding time to hang out with friends, you're definitely going to need a caffeine boost. Instead of wasting time with a coffee pot (does anyone even know how to use those anymore?), get a Keurig and a nice selection of pods. The Keurig K575 is our favorite for a quick cup when you're on the go, and it will help stop you from spending too much money on coffee runs.
Get the Keurig K575 at Amazon for $179.99
4. A mat so you'll stop slipping in the shower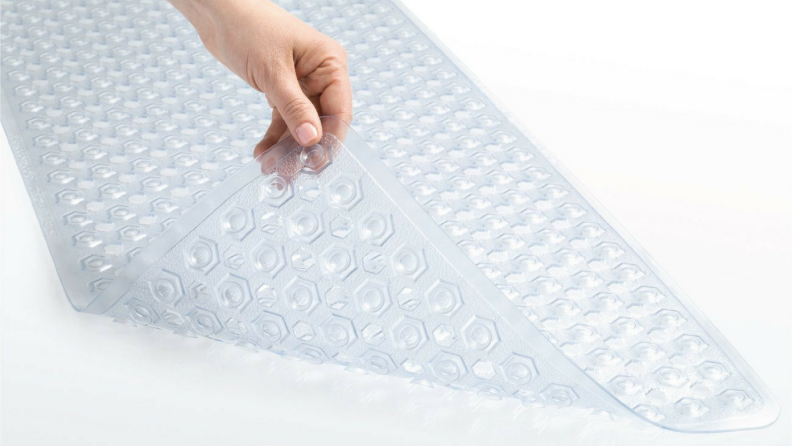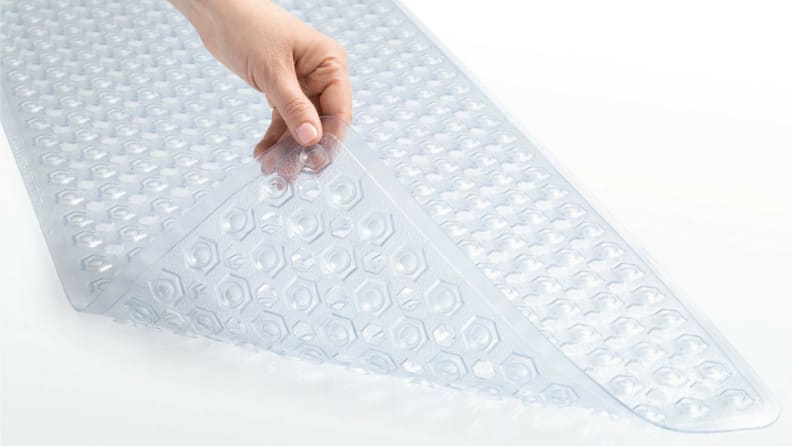 Bathtubs in rental apartments are notoriously slippery. To avoid a seriously embarrassing accident, I highly recommend getting a non-slip shower mat. Make sure it's antibacterial and mildew-resistant—like this one—so you don't have to worry about stepping in mold or falling in the shower.
Get the Gorilla Grip Original Shower Mat at Amazon for $13.89
5. Good scents for good moods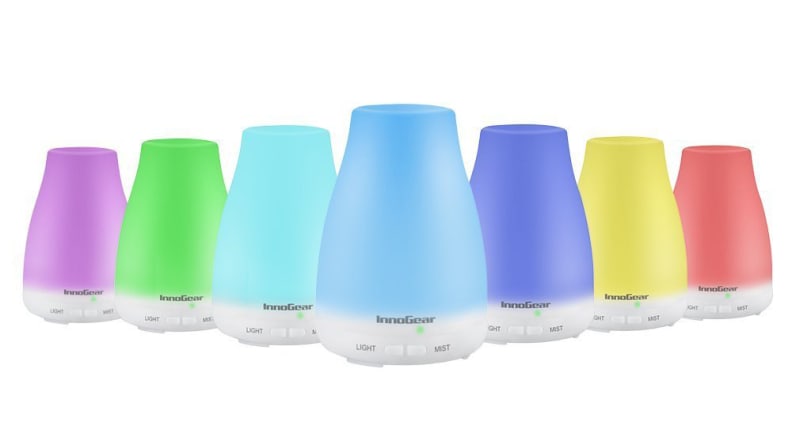 There's nothing like coming home to the sweet smell of vanilla or lavender. That's why an essential oil diffuser is so essential for any first apartment. And unlike a candle, it won't potentially burn it down if you leave it unattended. The InnoGear Diffuser is the best we've ever tested because it can run up to nine hours continuously and glows seven fun colors—and it's under $20.
Get the InnoGear Upgraded 150ml Diffuser at Amazon for $15.95
6. A drain stopper that prevents hairball clogs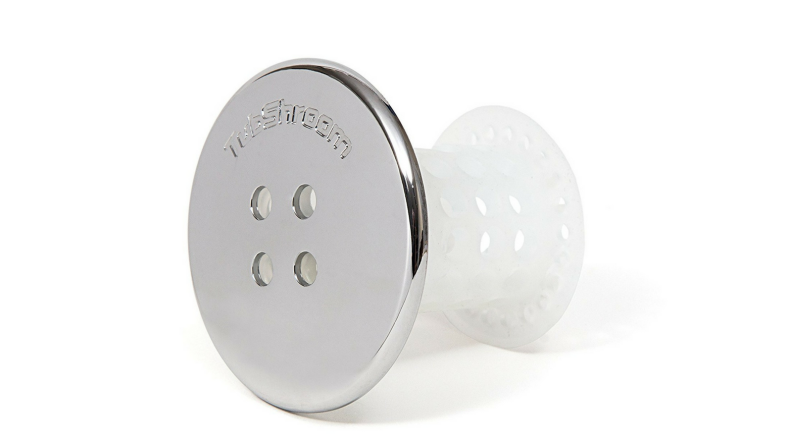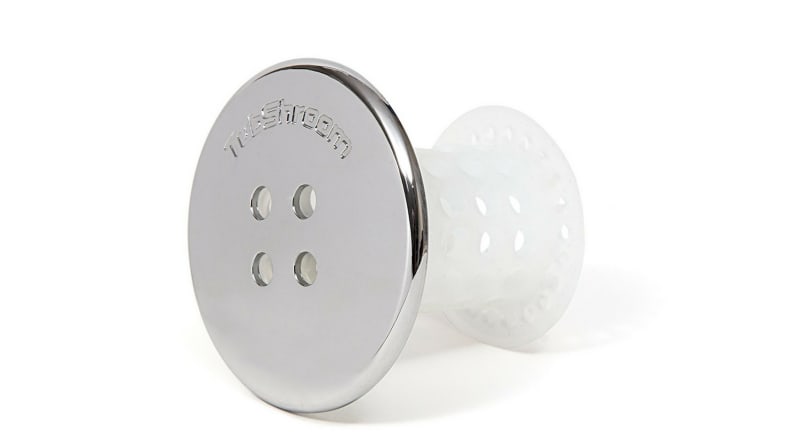 Living with other roommates, especially those with long locks, means there will probably be a decent amount of shedding in your shower. Get a Tubshroom to prevent clogging, so you don't end up in a hairy situation. It fits right in your shower drain, catches all types of hair without disrupting water flow, and is really easy to clean after every shower.
Get the Tubshroom at Amazon for $13.95
7. A toaster that can replace your oven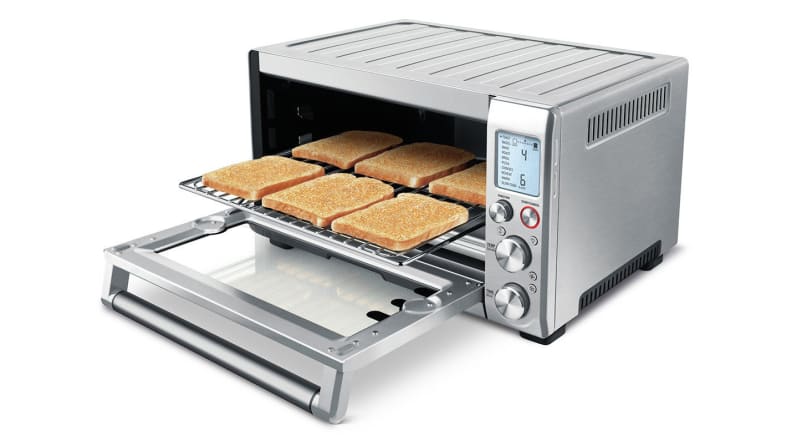 Four roommates and one oven can make cooking dinner very difficult—and shockingly, some apartments don't even have an oven. A toaster oven can be a lifesaver for reheating pizza, roasting veggies, and baking cookies, especially when someone else is using the main oven. This one from Breville is our favorite. Bonus: it also toasts very well.
Get the Breville Smart Oven Pro at Amazon for $269.95
8. A small smart assistant
Smart speakers aren't completely necessary, but they're super helpful for the little things in life. I use my Echo Dot all the time to set a timer for my laundry, check the weather before I get dressed, and play music while I'm cooking. Although it doesn't have the best sound as a music speaker, it's the most inexpensive of the Echo lineup and it serves its purpose well.
Get the Echo Dot at Amazon for $39.99
9. A caddy that saves space in the shower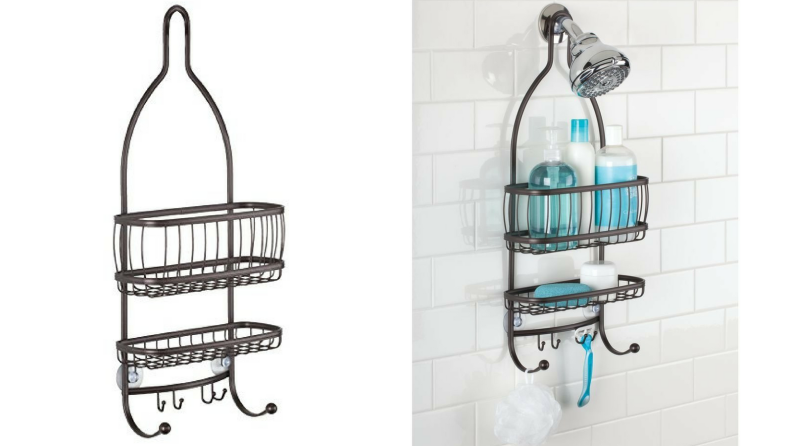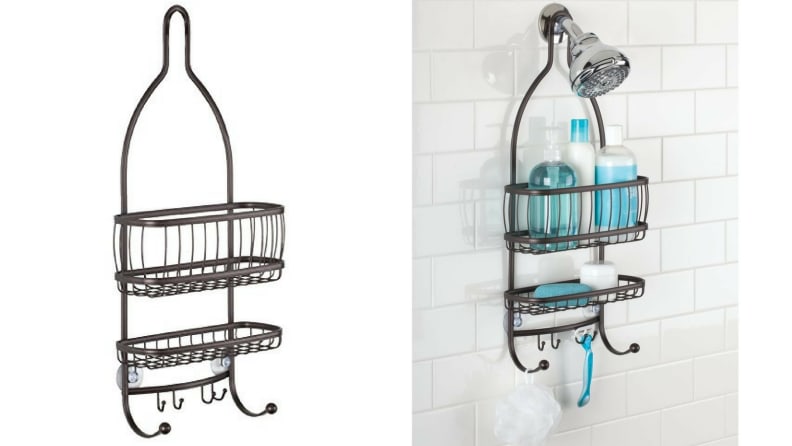 There's already limited space in the shower to hold your shampoo, conditioner, body wash, razors, and whatever else you use in there. But things get more crowded when two or more people are sharing that space. A caddy that hangs on the shower head gives you just enough space to store a few more bottles in a stylish way.
Get the InterDesign Bathroom Shower Caddy at Amazon for $24.99
10. A new, yet affordable television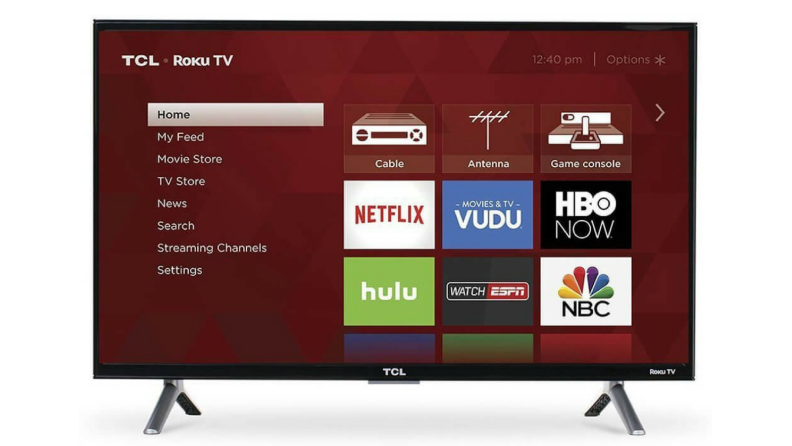 If you're still using that old TV from college, it's time for an upgrade. Since you bought that outdated thing, TVs have been equipped with better picture quality and built-in streaming services to enhance your binge-watching experience. Plus, they're more affordable than ever, so you don't have to break the bank to get an incredible TV—like this one from TCL.
Get the 55-inch TCL S Series at Amazon for $399.99
11. A streaming stick so you can Netflix and chill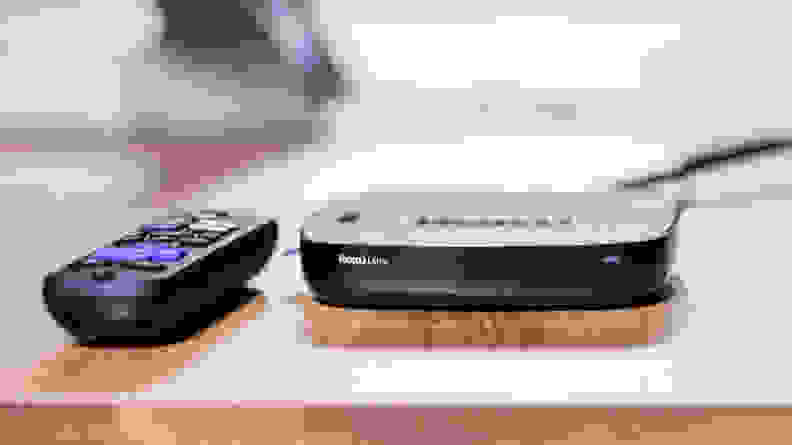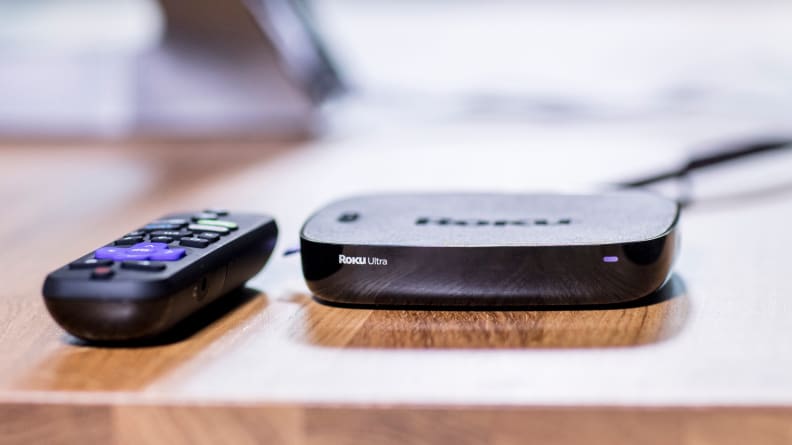 If you don't want to spend the money on a new TV, you can upgrade your current one with a streaming stick. The Roku Ultra is the best streaming device we've ever tested because it's easy to set up, has all the streaming services you could possibly need, and supports 4K and HDR content. It's truly a game changer for binge-watching Netflix or hosting a viewing party.
Get the Roku Ultra at Amazon for $89.99
12. Simple under-the-bed storage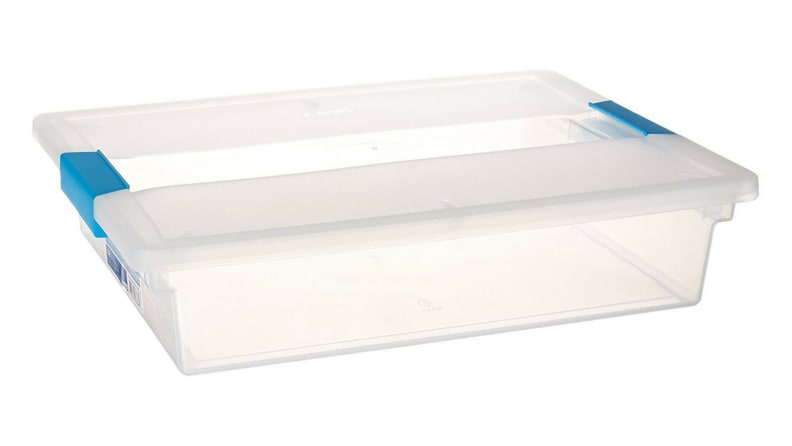 A small apartment usually means little storage, which can be a problem if you have a lot of clothing. These clear bins slide perfectly under your bed, and you can fit six of them under a full-sized bed for seasonal storage. Plus, the clear plastic makes it easy to find what you're looking for.
Get the Sterilite Large Clip Box (6-Pack) at Amazon for $31.88
13. An indoor camera to keep an eye on your stuff
There's definitely a fear that comes with moving out on your own, especially when you're relocating to an unfamiliar area. The worry-warts out there might want to invest in an inexpensive indoor camera to keep an eye on things. This one from Wyze has free 14-day cloud storage and is also the perfect way to check in on pets while you're at work.
Get the Wyze Cam Indoor Wireless Smart Home Camera at Amazon for $25.98
14. A shower curtain liner that will never mold or smell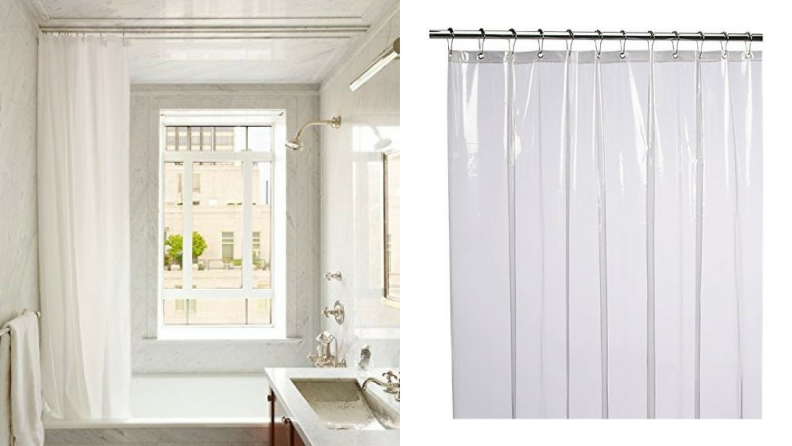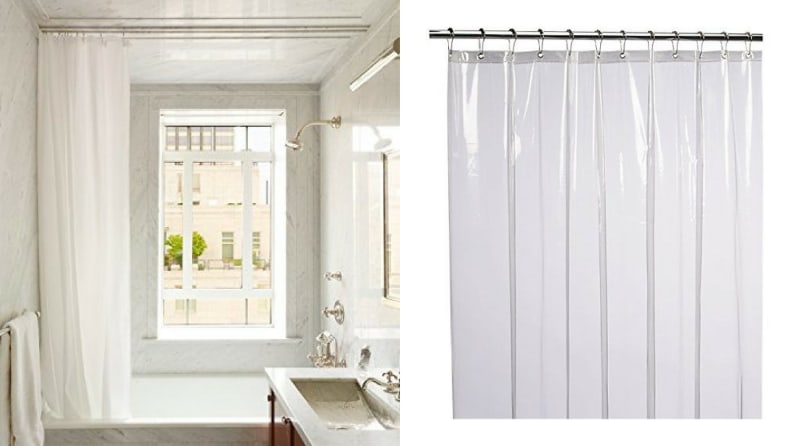 Before you move into a new place, make sure you have a shower liner—or you really can't shower. Lots of people love this one because it's the best choice for any bathroom because it inhibits mold and mildew growth, is antibacterial, and is made with non-toxic, chlorine-free PEVA material.
Get the LiBa Shower Curtain Liner at Amazon for $10.99
15. An air conditioner to get through hot summers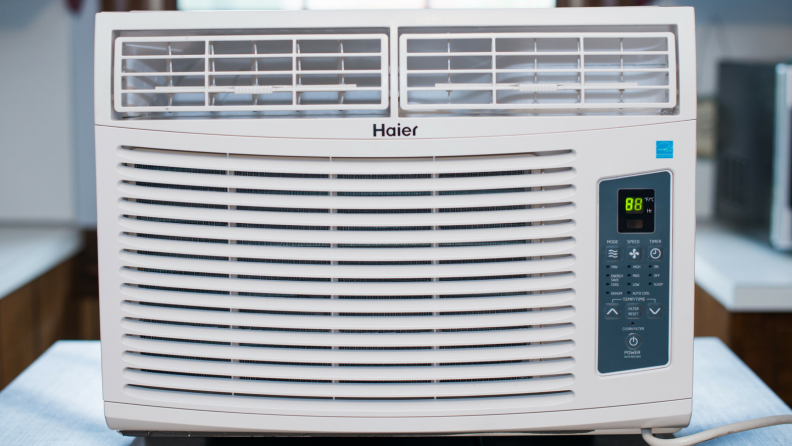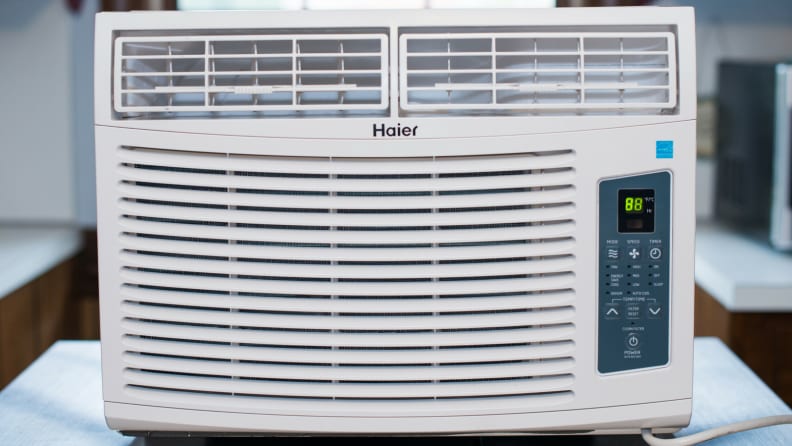 A good air conditioner is the Holy Grail for an apartment that doesn't have central air. But if you're not careful or have an inefficient model, you could run up your electricity bill a lot. This one from Haier is the best affordable air conditioner we've tested and will cool your room quickly without needing to run it constantly, but it does make a bit more noise than other, more expensive models.
Get the Haier HWE08XCR-L at Amazon for $254.70
Prices are accurate at the time this article was published, but may change over time.