The Best Pod Coffee Brewers of 2019
By James Aitchison, December 11, 2018, Updated April 18, 2019
UPDATE: April 8, 2019
Our Best Overall pick, the Keurig K575, has been discontinued. It's still available to purchase online, but we're working to update this guide with new products soon. In the meantime, we still recommend some of the other coffee makers included here.
If you're trying to squeeze in an early breakfast before work or class, an easy-to-use pod brewer can be the difference between a day with coffee and a day without. That's why we like the Keurig K575 (available at Amazon).
The K-Cup first introduced Americans to pod coffee back in the mid-2000s. Now that most of Keurig's patents on the K-Cup expired, Keurig's competitors can sell K-Cup compatible brewers and pods, so there's a staggering amount on the market. Keurig Green Mountain now promotes Keurig 2.0. Its machines can brew a full carafe of coffee at once, but they only work with a more limited number of Keurig-authorized pods. Both Keurig systems can also make tea, cocoa, and other beverages.
Finally, Nestle's Nespresso VertuoLine makes larger servings than the original, espresso-focused Nespresso, but it can only make coffee-based beverages and only uses Nestle's pods. If you want pure espresso, check out our guide to single-serve espresso machines.
We put eight popular, single-serve coffee pod brewers through a series of tests to find the best of the best. We timed brew speeds, recorded sound levels, compared prices of brewers and pods, and put each brewer through a barrage of usability tests with a hand-picked panel of coffee-loving judges. In the end, we had discarded over a hundred pods, brewed over 7 gallons of coffee, and consumed an imprudent amount of caffeine. Still, we emerged victorious, having found the best pod coffee maker on the market, the Keurig K575 (available at Amazon).
Here are the best pod coffee brewers we tested ranked, in order:
Keurig K575
Nespresso VertuoLine Evoluo
Keurig K250
Keurig K55
Cuisinart SS-10
Presto MyJo 02835
Bunn MCU
Proctor Silex 49961
Updated April 18, 2019
Advertisement - Continue Reading Below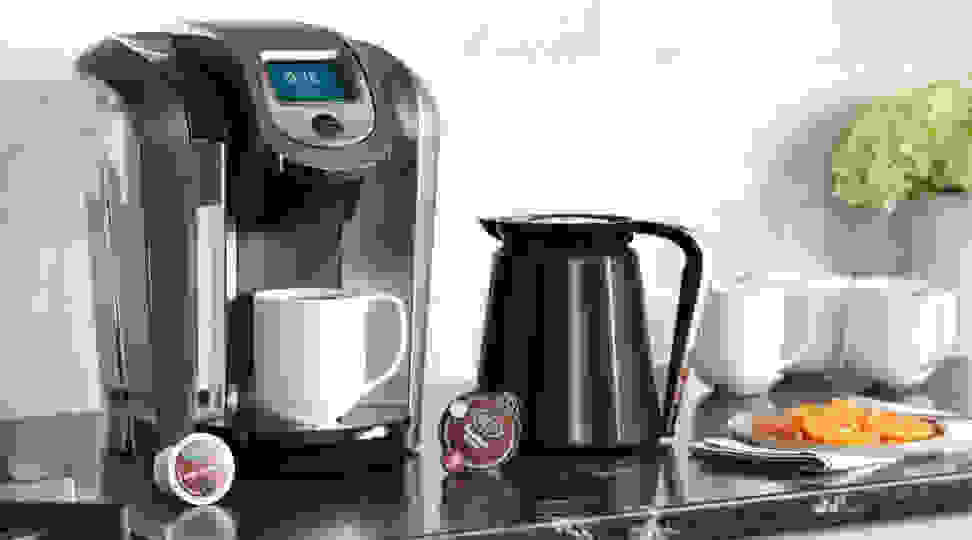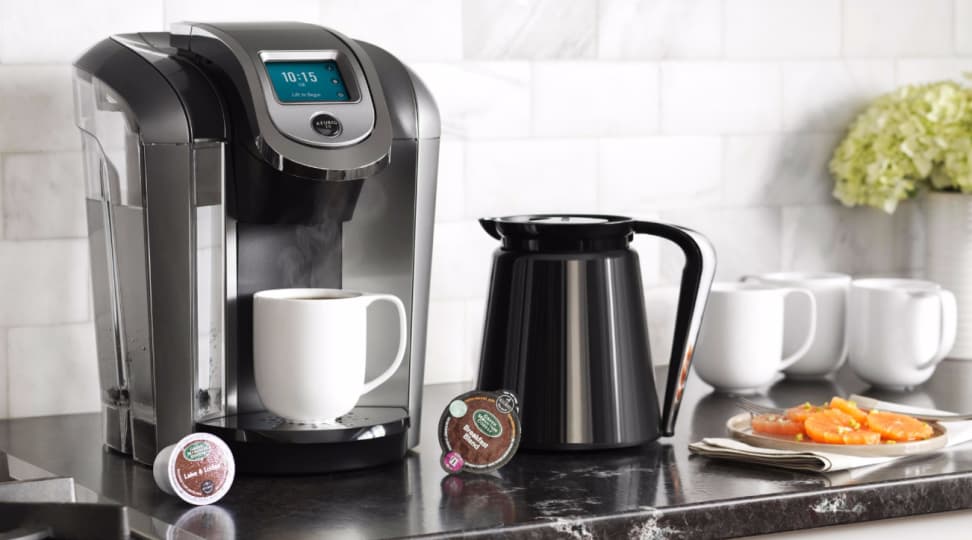 More articles you might enjoy
Advertisement - Continue Reading Below