Home & Garden
16 things that will make your winter more bearable
Items that put the "win" in winter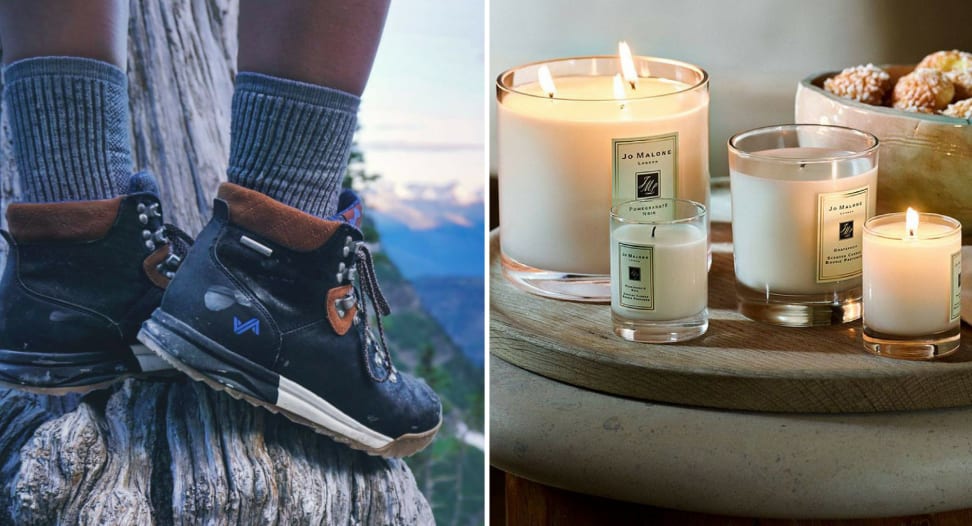 Credit: Forsake, Jo Malone
I'm writing this on one of the first cold days of the season, otherwise I'd be practicing denial of snowstorms to come. I wore a scarf as I walked to work under a flat, gray sky. It will be dark before I finish up at 5:00. I can feel my mood dipping, skin prickling goosebumps that will last until spring.
Are you with me? Can you sense chilly mornings creeping toward you on icy limbs, snow stirring restlessly in the clouds?
Sense it or not, winter is coming—and it's bringing hefty doses of cold and gloom. As a preemptive measure, I asked around the office to see which items my coworkers use to stay sane throughout the worst part of the year. Here's what all of us should buy before it's too late and we don't care anymore.
1. A pretty, soothing candle to help you chill out indoors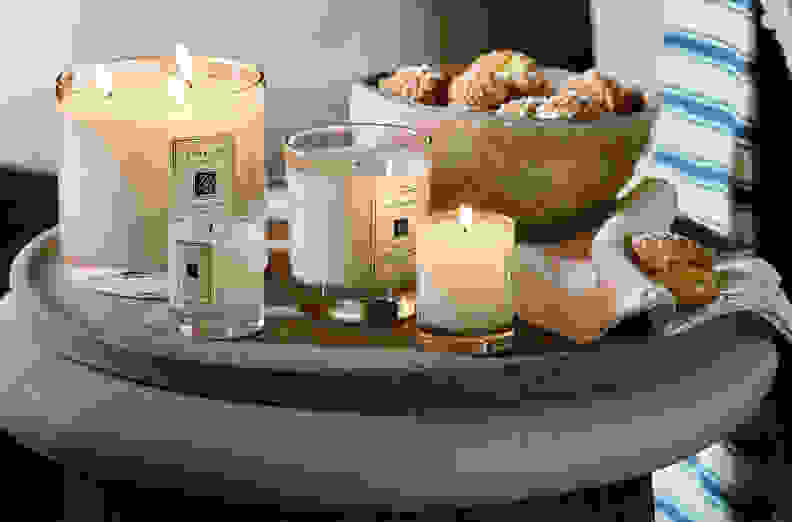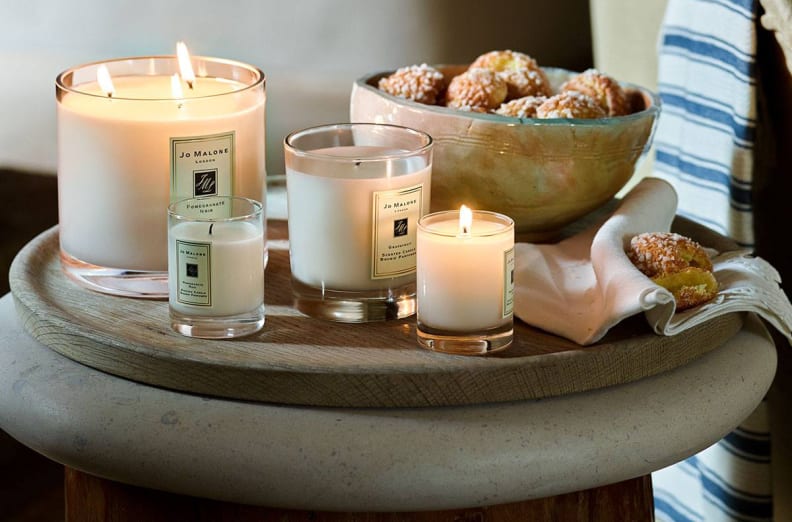 One of the most soothing cold weather relaxers: light a delightfully-scented Jo Malone candle. I received my first one as a gift last year, but I'm sure I'll buy myself one when this one has burned down. - Cindy Bailen, Staff Writer, Home & Outdoors
Get the Jo Malone Pine & Eucalyptus scented candle on Amazon for $99.50
2. A space heater to keep you from freezing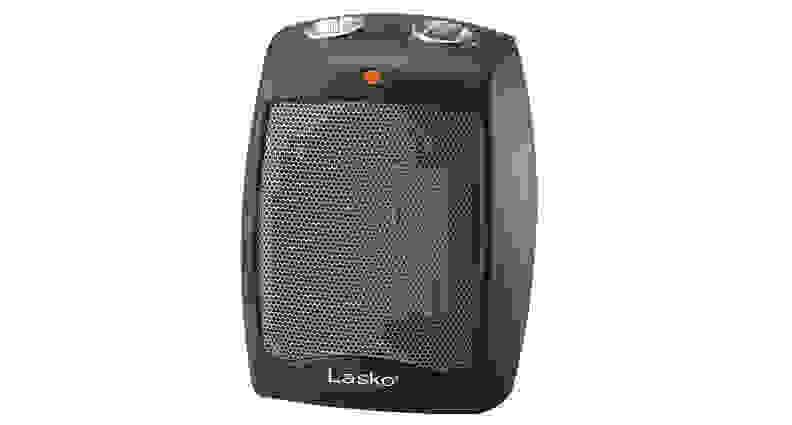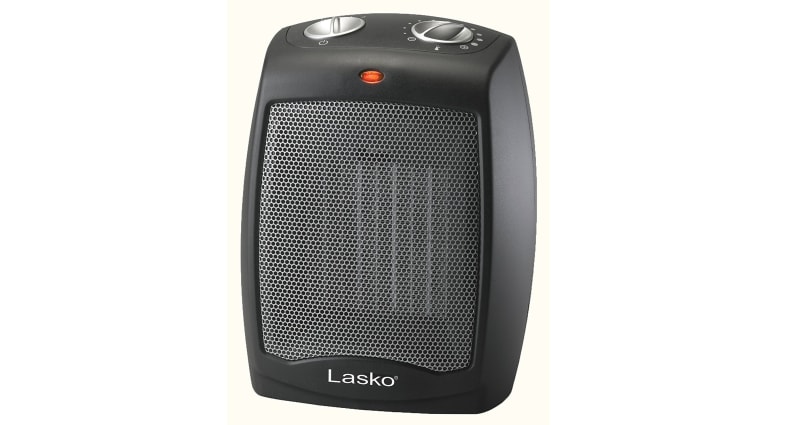 I live in an older home where corner rooms are 10-15 degrees colder than the rest of the home. Rather than overheat the entire house, I let this little space heater go to work in the winter. It's shockingly compact, lightweight, doesn't get super hot to the touch, and it's the #1 seller on Amazon—I'd buy it again in a heartbeat if mine ever stopped working. - TJ Donegan, Editor-in-Chief, Imaging & Electronics
Get the Lasko CD09250 Ceramic Heater on Amazon for $31.99
3. Stylish waterproof boots because cold, wet feet are the worst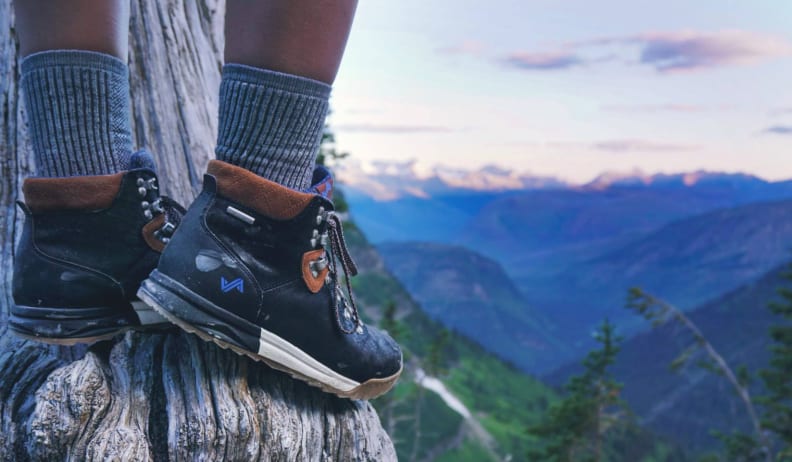 I've worn these rad sneakerboots nonstop for the past three winters and they're legitimately a godsend. The idea is that they look like sneakers so you can wear 'em around town, but they have the tread and support of combination hiking/snow boots so they're awesome for hiking or bad weather. I have two pairs (the men's Hiker and the women's Patch) and they're both warm as heck, not to mention legitimately waterproof. I don't own snow boots, which is kind of a coup in Boston, but I get away with it because I have these guys. - Kori Perten, Editor, Home & Outdoors
Get the Forsake Patch Women's Waterproof Leather Hiking Boot on Amazon starting at $100
Get the Forsake Hiker Men's Waterproof Leather Hiking Shoe on Amazon for $129.95
4. A boot mat to keep winter out of your home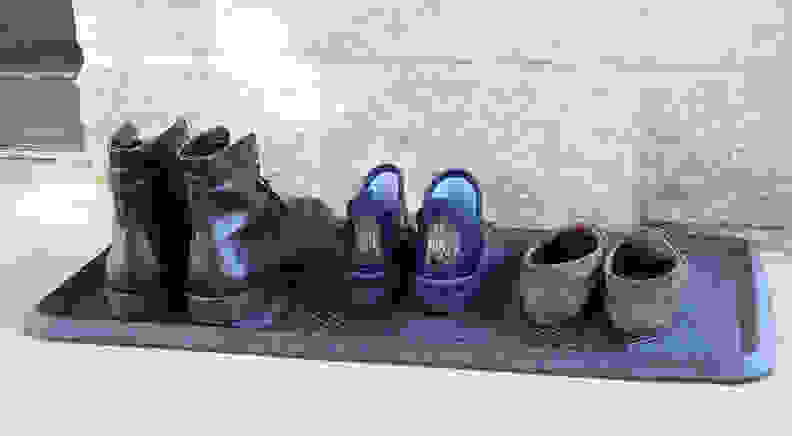 Nothing stresses me out more than a dirty house. Unfortunately, wintertime means tracking in ice, rock salt, and mud on filthy boots. That's why I keep a rubber boot mat near the door. It contains the mess so I can walk around the house in my warm socks or slippers without stepping on hard salt granules or wet chunks of melting snow. - Keith Barry, Editor-in-Chief, Home & Auto
Get the Milliard large rubber boot tray on Amazon for $14.99
5. Balms to keep your skin from drying out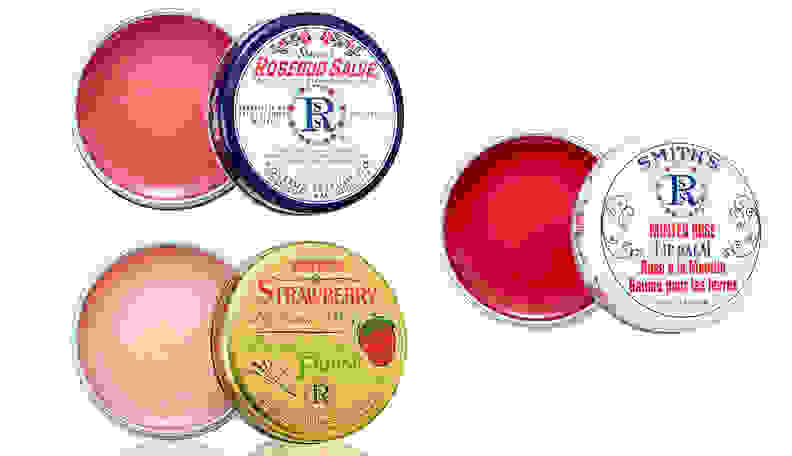 These Rosebud balms and salves seriously get me through the winter season. - Patricia Camerota, Social Media Editor
Get the Smith's Rosebud Three Lavish Layers Lip Balm Set on Amazon for $14.76
6. A cozy pair of slippers that will make you smile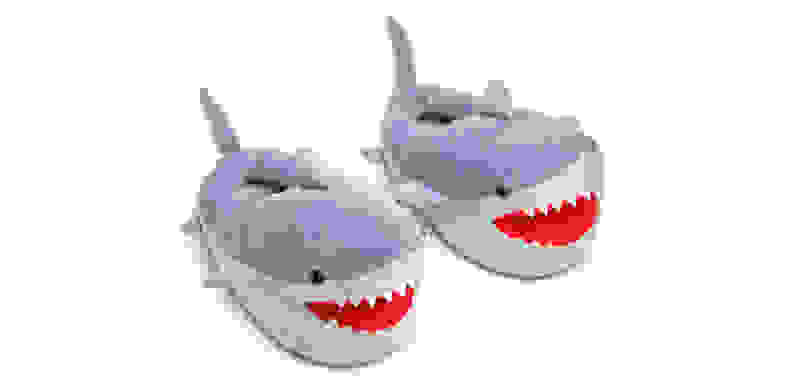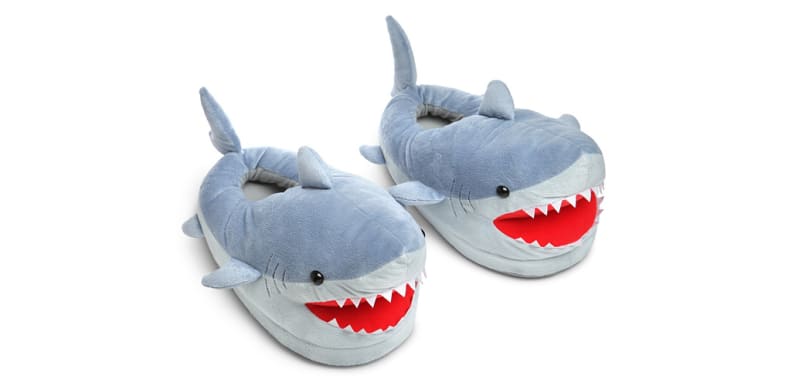 I love sharks. I also love slippers. After sloshing through the snow and dirty sleet in Boston for a whole day, coming home and popping my frozen toes into these happy squalus soccus vilior just fills me with delight. They're probably not the warmest slippers imaginable, but they've held up to almost daily use over the last five or six months, and are just as warm and adorable as the day I bought them. Plus, you can make them dance and talk and bite things. - Lee Neikirk, Editor, Electronics
Get Shark Plush Slippers on ThinkGeek for $24.99
7. A heated blanket to help you save on heating bills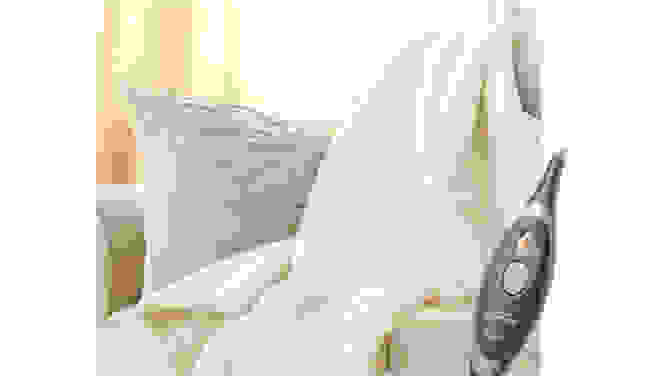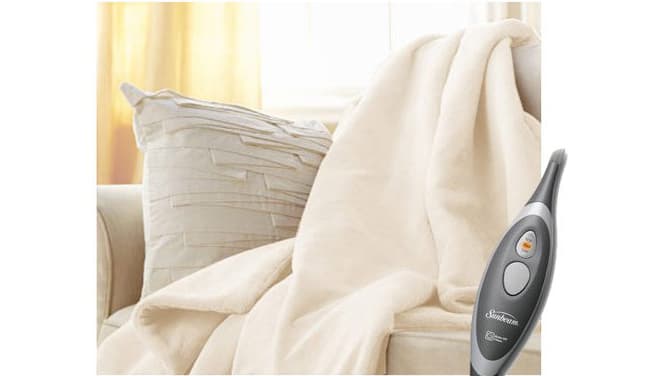 Two words: Heated. Blanket. - Jessica Teich, Staff Writer, Home & Outdoors
Get the Sunbeam Heated Throw Blanket for on Amazon $52.85
8. Fleece for A+ cold-weather layering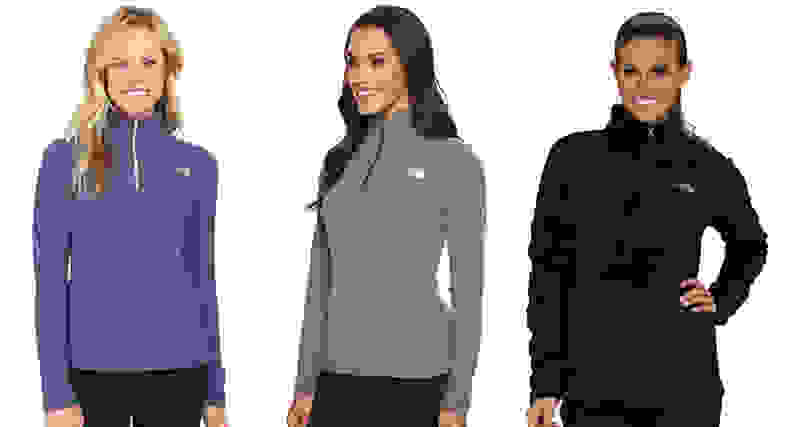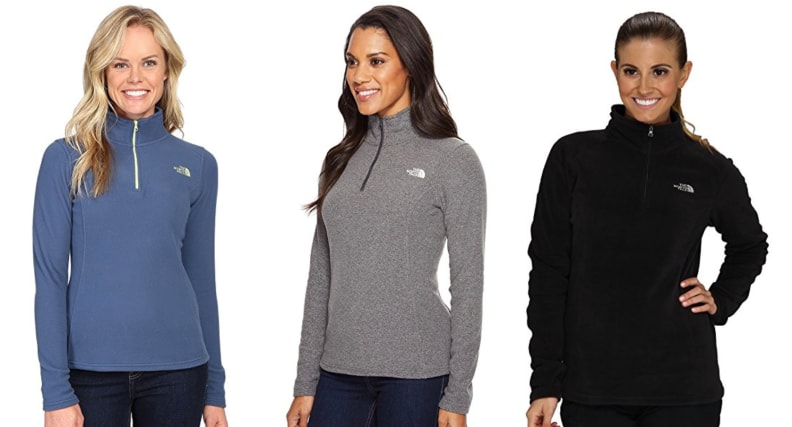 Polar fleece makes winter bearable for me. Without it, I'd be wearing layers of itchy sweaters. It isn't very stylish, but nobody can see it under my jacket. This North Face fleece is my favorite. - Cindy Bailen, Staff Writer, Home & Outdoors
Get the North Face Women's Glacier on Amazon starting at $40.20
9. Winter tires for safety reasons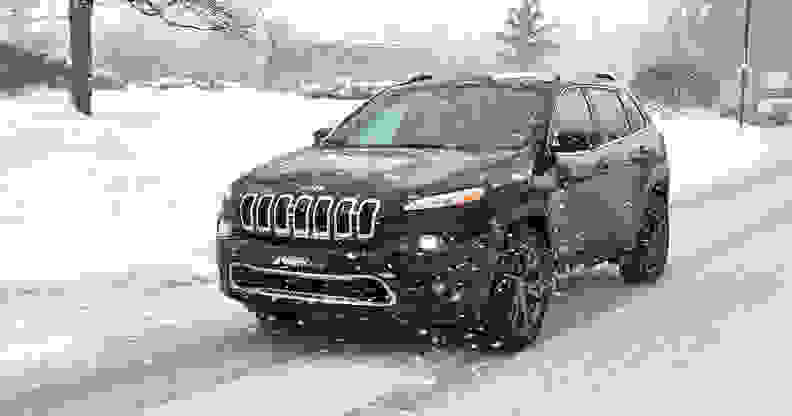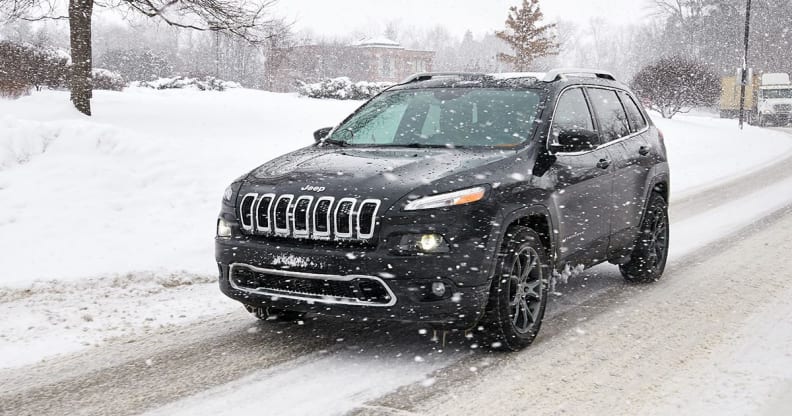 I love winter, but I hate driving in the snow. That's why I put winter tires on my car. Not only are they better for traction in snow and ice, but they're made from a rubber compound that gives you better grip when the temperature drops. That way, I can get home to my cozy living room full of blankets and candles safely. Yeah, a set of wheels and tires can cost $500—but I'd rather spend that money on staying safe than an insurance deductible. - Keith Barry, Editor-in-Chief, Home & Auto
10. Potted plants to remind you that all is not snow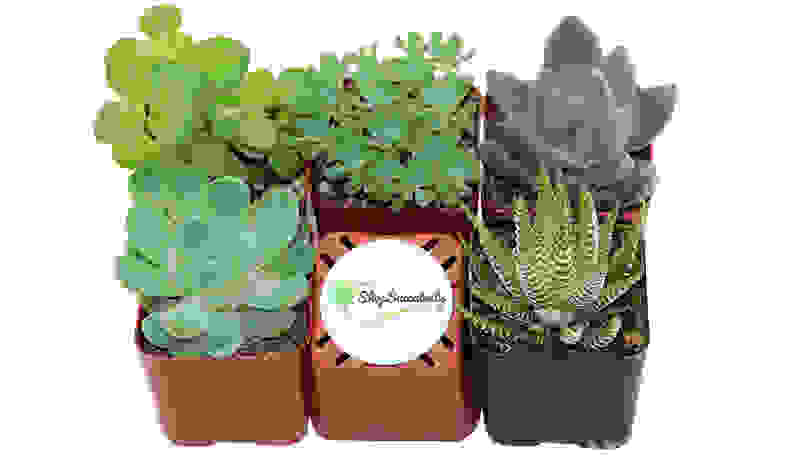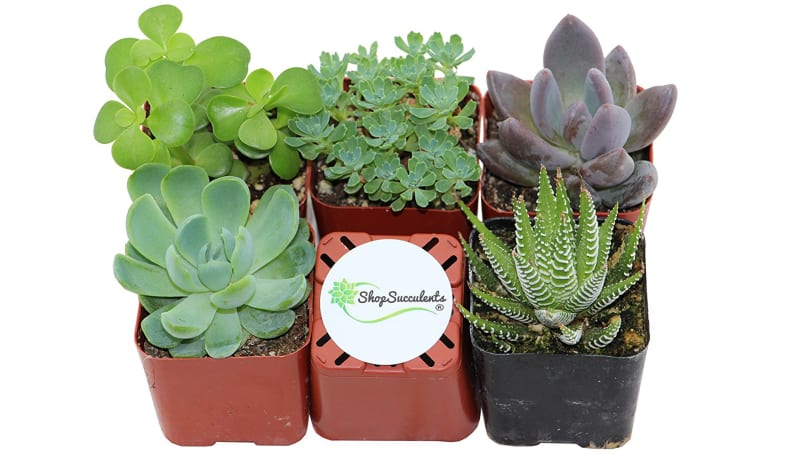 Last year in mid-winter, someone gave me a cute little cypress plant. I put it in my room, gave it a name, and immediately felt less dead inside. There's something about having things that are green and growing in your vicinity that brightens the world and reminds you of spring. My cypress finally died last month (I miss you, Cyrus!) and I'm going the succulent route next. They're a little hardier, I hear. - Kori Perten, Editor, Home & Outdoors
Get a collection of five succulents on Amazon for $13.99
11. Soothing scents and slow cookers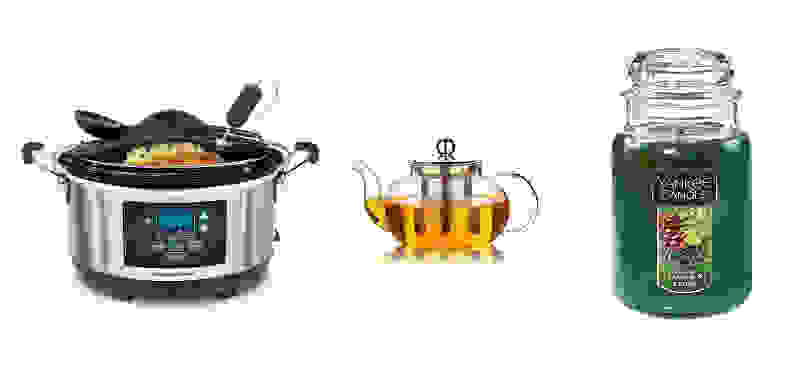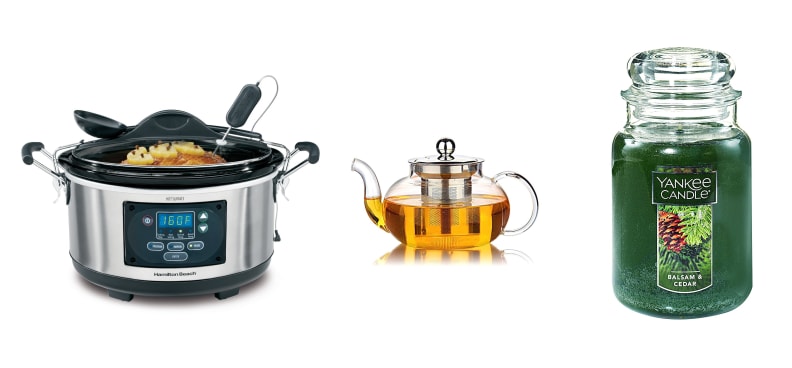 Beyond burying myself in blankets, I love filling my home with comforting scents when the weather gets cold. That can mean lighting a scented candle, slow-cooking a batch of soup, or brewing a pot of herbal tea. The right smells can warm me right up, even when the 15 sweaters I put on aren't doing the trick. - Samantha Gordon, Editor, Ecommerce
Get the Hamilton Beach Set 'n Forget Programmable Slow Cooker on Amazon for $49
Get the Hiware Glass Teapot on Amazon for $18.99
Get the Yankee Candle Balsam and Cedar Candle for $21.99 on Amazon
12. Fuzzy socks for ultimate coziness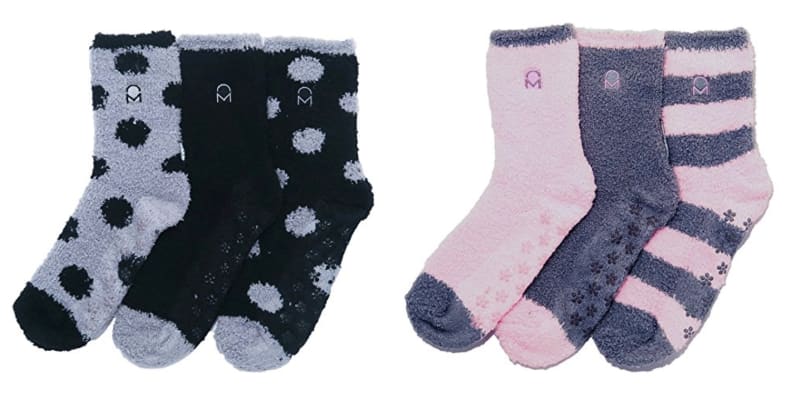 Fuzzy socks FTW! While my heater takes its sweet time warming up my apartment, I pop on some fuzzy socks and instantly feel much cozier. Between the cushy softness and the all-encompassing warmth, fuzzy socks are my go-to for relaxing and staying warm. (These ones are anti-skid!) - Julia MacDougall, Senior Scientist
Get Noble Mount Women's Fuzzy Crew Socks (3 pairs) on Amazon for $15.99
13. A carafe that will keep coffee hot all day
A classic 40-year-old design that's just as good today. Not only is this the most beautiful coffee carafe I've ever seen, but it's remarkably good at keeping your coffee hot. Brew a pot in the morning and pour into into this carafe, and you'll still have steaming hot coffee late in the afternoon. - David Kender, Senior Vice President, Editorial
Get the Stelton Vacuum Jug on Amazon for $73.45
14. Boots and socks that can handle low-key snow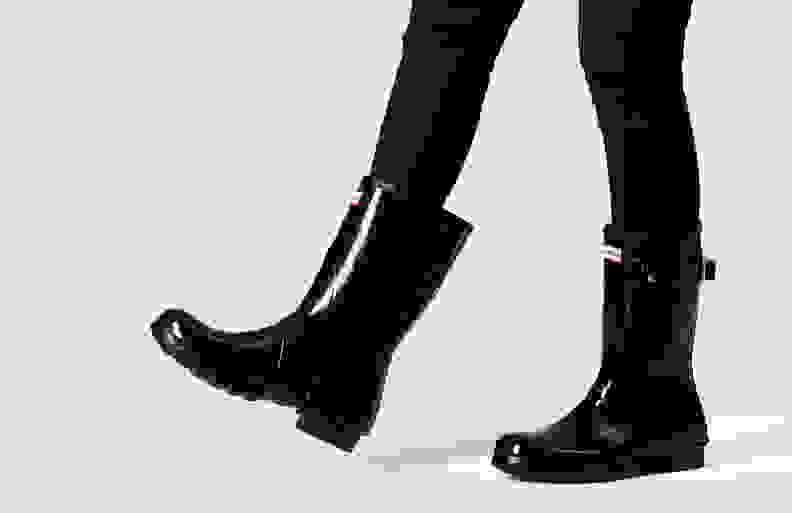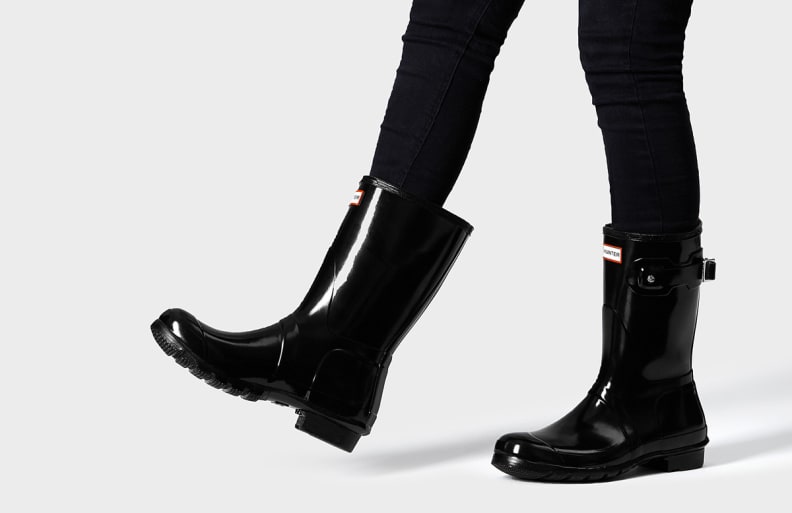 Hunter boots are great for when it's raining or when it's snowed a little, but not enough to commit to lacing up a pair of intense snow boots. And you have to get the fleece socks for them so you can survive polar vortexes. Or like, generally be warm. - Samantha Matt, Manager, Audience Development
Get the Hunter Original Short Gloss Rainboot at Nordstrom for $140
Get the Hunter Original Tall Fleece Welly Boot Socks at Nordstrom for $30
15. Cayenne pepper for some serious heat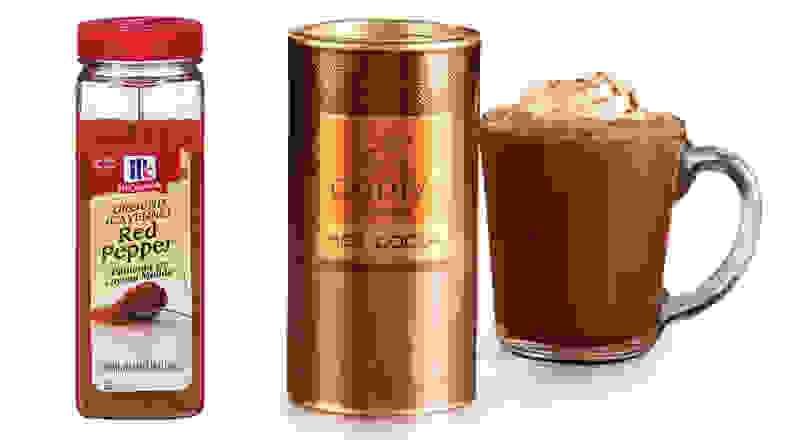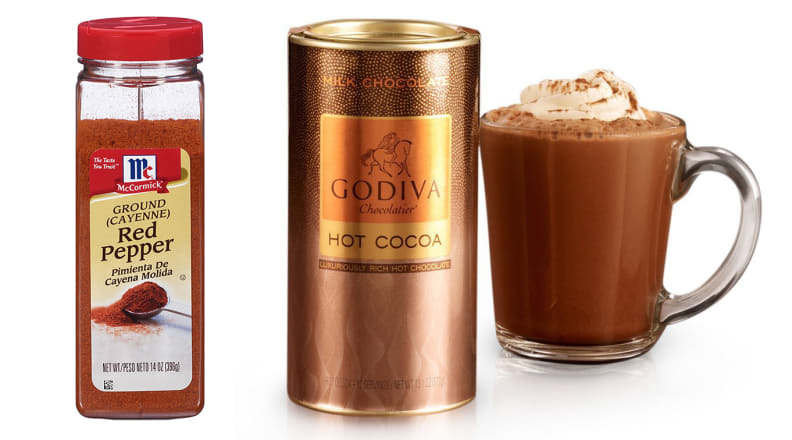 Cayenne pepper always bolsters my mood. I put a pinch in my hot chocolate or a dash on my food to create heat that I can take with me into the winter cold. - Jon Chan, Staff Writer & Tester, Home & Outdoors
Get a 14-oz container of McCormick cayenne pepper on Amazon for $4.74
Get a tin of Godiva hot cocoa on Amazon for $15.00
16. A good TV to distract you from the frigid outdoors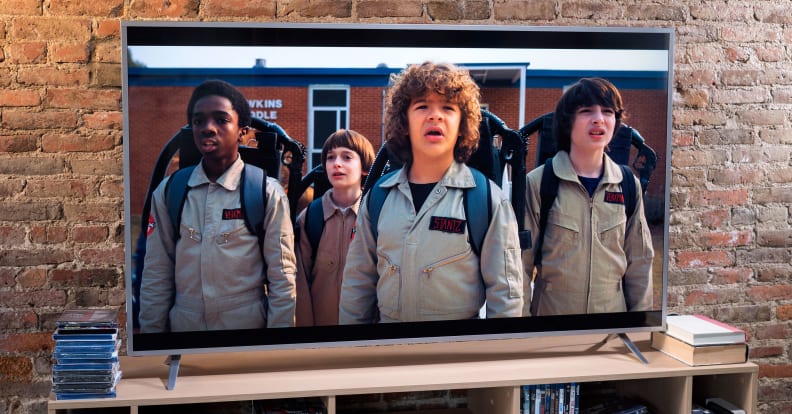 Because I spend 95% of winter sitting on my couch watching TV. - Samantha Matt, Manager, Audience Development
Get the Vizio P65-E1 TV at Walmart for $1,548.
Prices are accurate at the time of publication, but may change over time.