Home & Garden
20 stylish things that will help you organize your life and home this fall
Declutter your home with these trendy items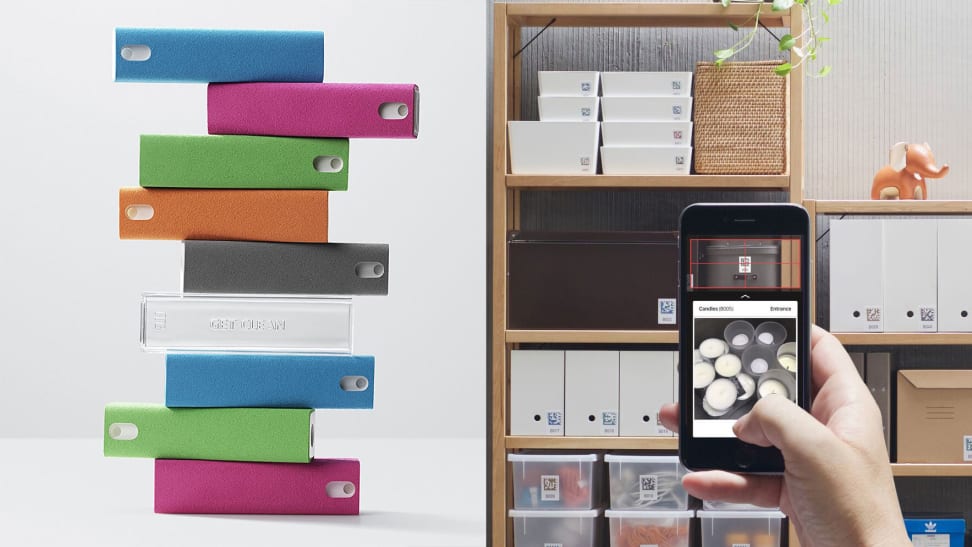 Credit: AM Labs / Blue Lounge
When autumn arrives and the heat finally yields, my mind turns to cleaning. Maybe it's all those leaves falling; maybe it's because the tidying I did last spring has given way to paper piles and clothing avalanches. Once the kids are back in school, and summer fun has subsided, I can finally find time to focus on getting my home in order.
Here are a few gadgets that will make easy work of cleaning and organizing your home, from top to bottom, this fall.
1. This sleek, dual-purpose screen cleaner
Personal technology that's always in hand picks up germs everywhere, as well as oils from your hands and face. Get rid of bacteria, dirt, and oils with chemical-free, antibacterial cleaner like this one, gentle enough for technology but strong enough get rid of all the ick. These refillable spray bottles are great to stash everywhere, and the sides double as microfiber wipes.
Buy now: AM Labs Microfiber Screen Cleaner Mist—$9.99 on Amazon
2. This stylish microfiber cloth for your glasses and screens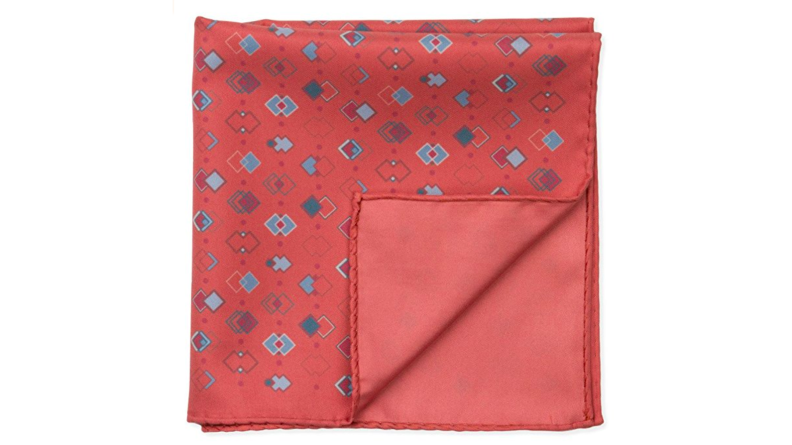 You'll want to clean your devices and glasses safely and gently to ensure they're fingerprint- and scratch-free; rubbing that smart phone or remote control on your jeans won't cut it. Declan's microfiber cloths are so handsome you could wear them as pocket squares—and they'll clean your screens without scratching.
Buy now: Declan Microfiber handkerchief—$25 on Amazon
3. Storage boxes you'll want to keep on display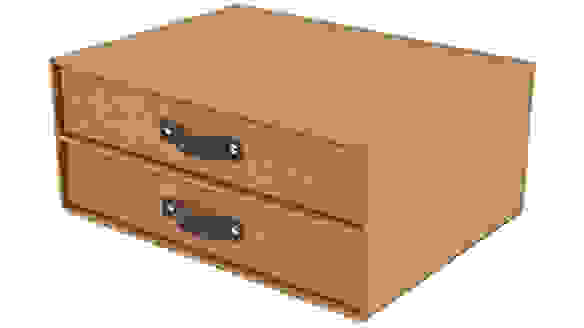 These stylish, sturdy boxes come in a range of sizes and colors, and they're made to make sense of your unruly piles of paper. Thick recycled fiberboard means they can stand up to some weight, and the canvas paper they're covered in make them a handsome addition to a bookshelf. The leather pulls are the icing on your tidy cake. I love this two-drawer box for bills and school forms, and this two-box set of bigger boxes for more significant storage.
Buy now: Bigso 2-Drawer Canvas File Box—$26.99 on Amazon
Buy now: Bigso Valdeman Canvas Paper File Box (set of 2)—$37.99 on Amazon
4. Smart storage labels that let you digitally peek inside boxes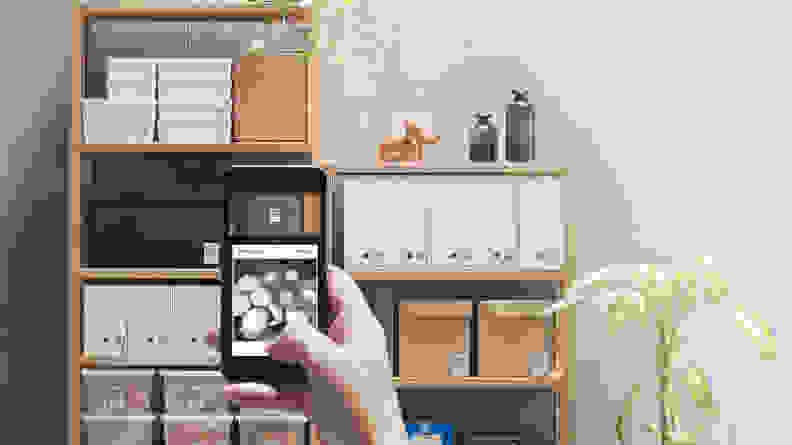 When you're on a cleaning spree, lots of things get put away, but as time goes on you forget where they are, and retrieving items can be an all-day affair of pulling down bins off high garage shelves, or digging through stuffed drawers and closets. These ingenious stickers have bar codes that you can place on the boxes or bins you store your stuff in. Use the app to assign items to a box as you store them. Then when you're looking for something specific, scan the barcode to instantly "see" what's inside without having to open it. Perfect for garage storage, home office organization, or summer/winter wardrobe storage.
Buy now: Quick Peek Smart Storage Labels (set of 100)—$24.95 on Amazon
5. A small scanner to digitize your paper documents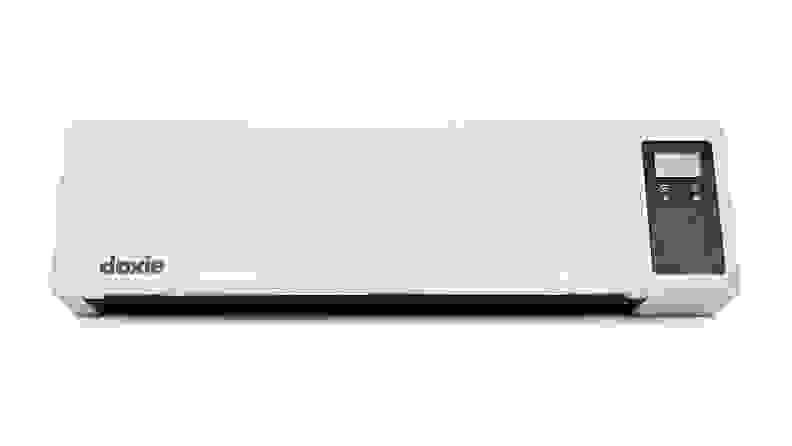 Paper piles are no match for the Doxie Q, a scanner you can take with you anywhere, no computer or wires required. Its automatic document feeder lets you line up as many as eight pages to be digitized at a time, making it easy to send files to digital storage and get rid of the paper that's taking up space and cluttering your desk. The Doxie app lets you store your files locally, or you can send them to popular cloud services like Evernote, Dropbox, or OneNote. Photos, receipts, recipes... there's no end to what you can organize.
Buy now: Doxie Q Rechargeable Wireless Paper Scanner—$259 on Amazon
6. A service that will digitize everything for you
Photos and home movies are meant to be enjoyed, not stuffed in a box and forgotten in the basement. Legacy Box will take piles of your old photos and digitize them with care. Just fill the box they send with pictures, negatives, and audio and video tapes (they support many old formats), ship them off, and in a few weeks, you'll receive a thumb drive, DVD, or link to cloud storage to find your files. Now your old Betamax tapes can join the digital age.
LegacyBox has lots of different packages depending how much you want to digitize, but there's a great Groupon deal right now for one of the larger packages at only $189, saving you over $300 off the $500 price.
Buy now: Legacy Box Service—$189 from Groupon (62% off)
7. A laptop stand that creates a more zen workspace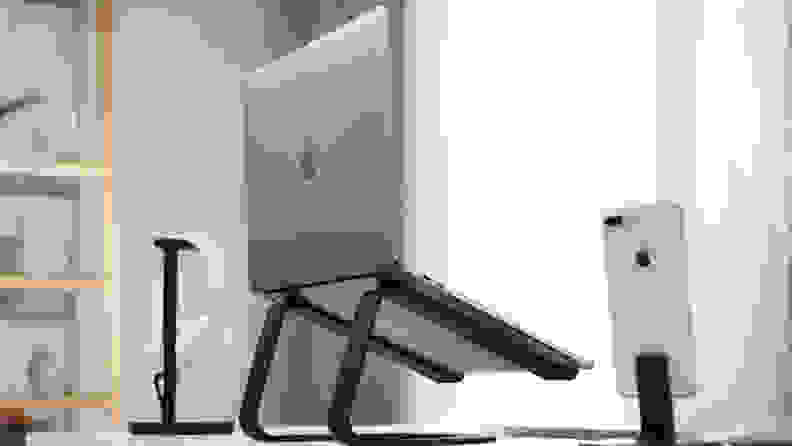 Your desk has finite real estate, and anything that helps add precious inches can cut back on clutter. Curve is a beautiful laptop stand worthy of your beautiful MacBook: It brings your screen to eye level, so you can use it with Bluetooth keyboard and mouse and work more ergonomically. Or pair with an external display for a boss dual-screen setup. When work is done, your laptop sits on a matte black perch, high above the requisition forms and time cards. As it should be.
Buy now: Twelve South Curve MacBook Stand—$49.99 on Amazon
8. These simple, color-coordinated desk organizers
Sometimes the key to organization is adding a few fun places to stow things away. Poppin makes a range of lacquered desk accessories in a rainbow of colors that actually make it fun to clean up: A pen cup holds your Sharpies and highlighters, a letter tray keeps your files in order, and a desk tray can hold paperclips, receipts or jellybeans... Hey, it's your desk.
Buy now: Poppin Desk Set in Aqua—$39.95 on Amazon
9. A sleek charging station for your iPhone and Apple Watch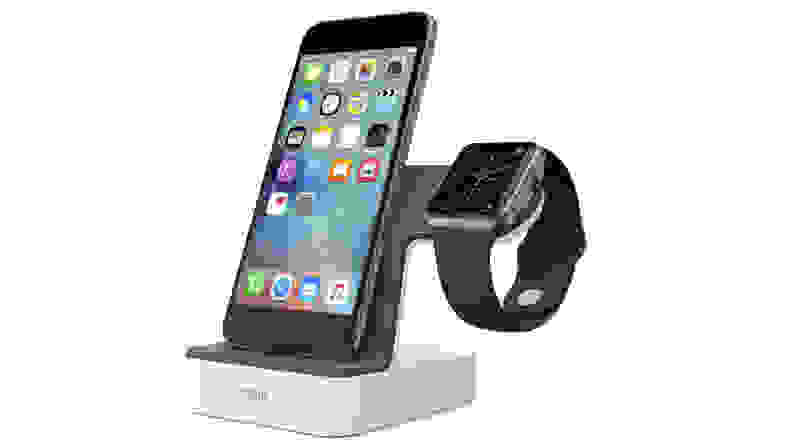 At the end of the day, your iPhone and Apple Watch need a suitable place to retire for the evening. This handsome dual phone and watch stand elevates your timepiece with a magnetic charger, and the built-in lightning connector keeps your phone upright and charging too (it lowers and rises to accommodate different iPhone cases—genius!). One AC cable emerges from the back, so there's less cord clutter.
Buy now: Belkin Powerhouse Charge Dock for iPhone and Apple Watch—$98.99 on Amazon
10. This elegant solution to tangled headphone cables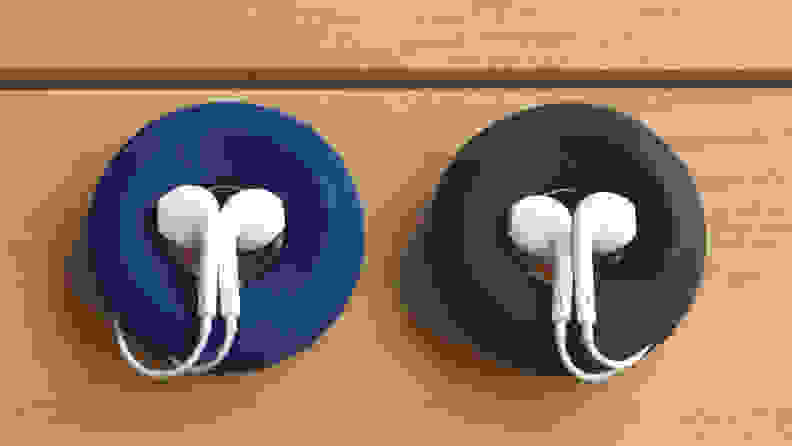 Earbuds become a tangled mess before you can dial up a Taylor Swift song on Spotify. They're no match for Cableyoyo, a cool spool with a magnetic center that tames the cord clutter and makes it easy to grab earbuds when you need them. Run the cord around the perimeter of this silicone donut, and rest the buds in the center (they'll stay put thanks to the magnet). No more missed calls or listening to music through a pretzel knot.
Buy now: Blue Lounge Cableyoyo—$9.95 on Amazon
11. A beautiful way to keep your odds and ends from getting lost
Your pretty things need a pretty thing to organize them. This tiered accessory holder by Umbra is the perfect place to drop your rings, keys, watches or any other small things you need to keep track of. The brass finish allows it to look beautiful anywhere from your front hall table to your vanity.
Buy now: Umbra Poise Tiered Accessory Holder—$19.99 on Amazon
12. A stunning solution for scarf storage
This clever design makes easy work of organizing your scarves and seeing them all at-a-glance. Hanging it in your closet brings your collection to eye level, and is a space-saving way to keep the clutter free.
Buy now: Umbra Pendant Hanging Scarf Organizer—$15.99 on Amazon
13. A remote that controls everything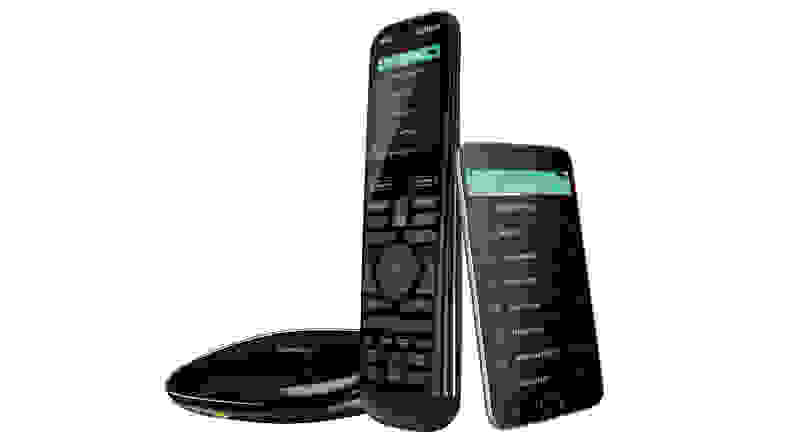 By the time you set up your Blu-ray, Roku, Xbox, and TiVo, your remote control heap can overtake your coffee table. Streamline things by finally adopting one that can do it all. This universal remote controls up to 15 devices and there's no programming required to configure it (connect your remote to a computer and it walks you through the set-up). It's also Amazon Alexa compatible, so you can change the channel or volume by just using your voice.
Buy now: Logitech Harmony Elite Remote Control and Hub—$246.99 on Amazon
14. A battery organizer for storage and convenience
So much organization in such a tiny space! AAA, AA, 9V, C, and D batteries line up single file in this organizer that can store in a drawer or mount on the wall. A detachable battery tester can answer that perennial question, "is it still good?" Up to 82 batteries now have a home and will stop rolling around your kitchen drawers. And you'll you know right away when it's time to stock up.
Buy now: Range Kleen Battery Organizer—$14.79 on Amazon
15. This travel case for every cable you'll need on the road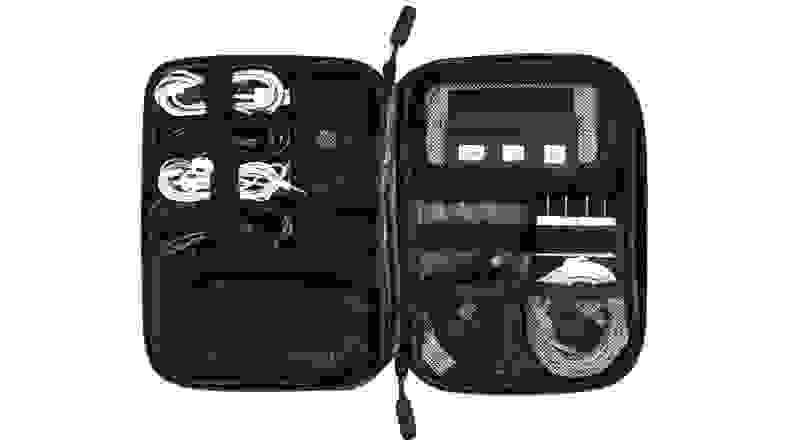 Tech (and all its cables, dongles, bricks, and chargers) can be the bane of a traveler's existence. Tame the tech clutter with a case that has a pocket or strap for everything you need to bring with you. A water-repellant nylon exterior and cushy interior means all your stuff is protected from dust, scratches, and accidental dropping.
Buy now: BAGSMART Travel Cable Organizer—$18.99 on Amazon
16. An air purifier pretty enough to be part of your decor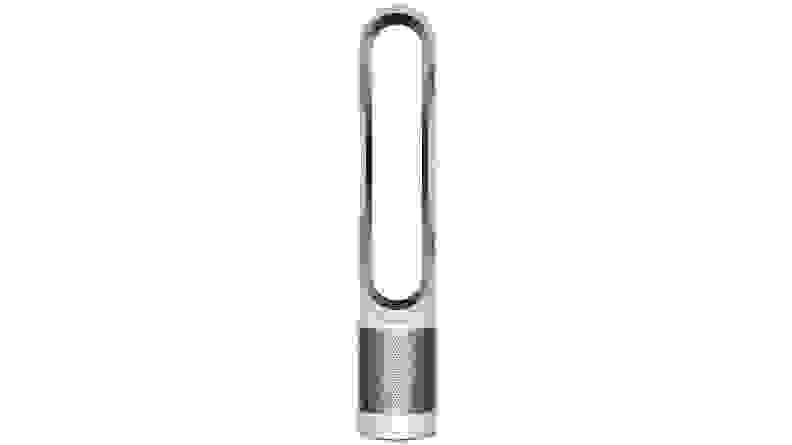 Clean the stuff you can't see in your home by using an air purifier. This one from Dyson is an investment: For the money you get the conversation-starting design they're known for, as well as extra features like a bladeless fan that will keep you cool during the summer. A HEPA filter removes allergens and other micro-pollutants like pet dander, mold, and bacteria so everyone can breathe better all year round. And an app provides you with a real-time air quality report so you can be sure your air quality is optimal. Feel free to keep it running all year round—without blades, it's safe for little hands or paws.
Buy now: Dyson Pure Cool Air Purifier—$422 on Amazon
17. A more modest air purifier that gets the job done for less
Another air cleaning option at a more affordable price, but with plenty of fabulous features. True HEPA technology pulls 99.97% of dust, pollen, smoke odors, and pet dander out of the air you breathe, making it perfect for pet owners, babies, the elderly, or anyone who wants to breathe cleaner air (so, everyone). An intuitive LED display gives you an indication of air quality, and will light up when it's time to do a deep cleaning. Plus it's super quiet, so you can run it all night without disrupting anyone's sleep.
Buy now: Levoit Air Purifier—$179.99 on Amazon
18. A robot vacuum that helps keep your home dust- and pet hair-free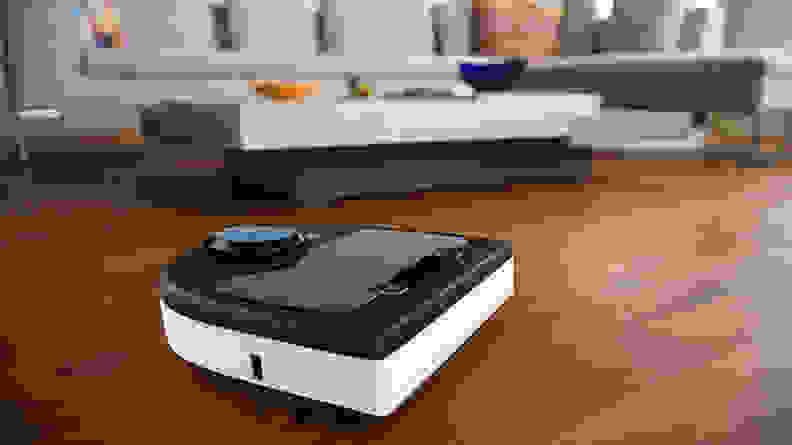 This robot is happy to do the vacuuming for you, which makes it a hero in my book. It won't replace a deep cleaning, but it will circle your abode tirelessly to pick up pet hair, dust, dirt, or that wayward popcorn kernel (if the dog doesn't get to it first). Laser technology maps your home, so the vacuum knows where it's going, and can cover every square foot before it retires to its charging station. Set it to run when you're out during the day, or enjoy watching it scoot under your sofa and around the bend to sweep up after you.
Buy now: Neato BotVac D80—$449 on Amazon
19. Wool dryer balls for static-free laundry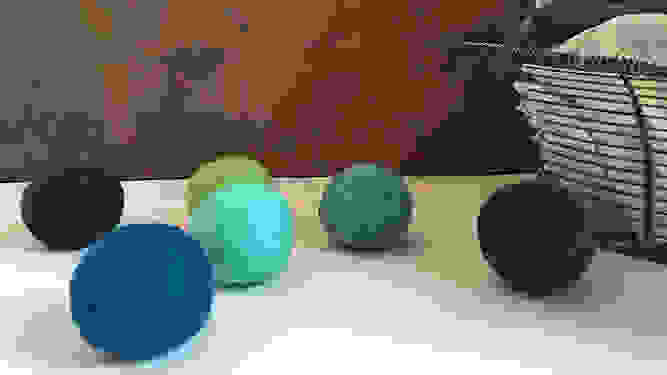 These unconventional little balls of fluff eliminate static and soften your clothes as they bounce around your dryer cycle, imparting a natural, chemical-free scent and pulling pet hair off your clothes. That means you can ditch your fabric softeners (and all their chemicals and fragrances) and save some money. Your clothes will thank you for using these woll dryer balls.
Buy now: Trees and Seas Handmade Wool Dryer Balls (Set of 6)—$36+shipping on Amazon
20. A machine that refreshes clothes between washes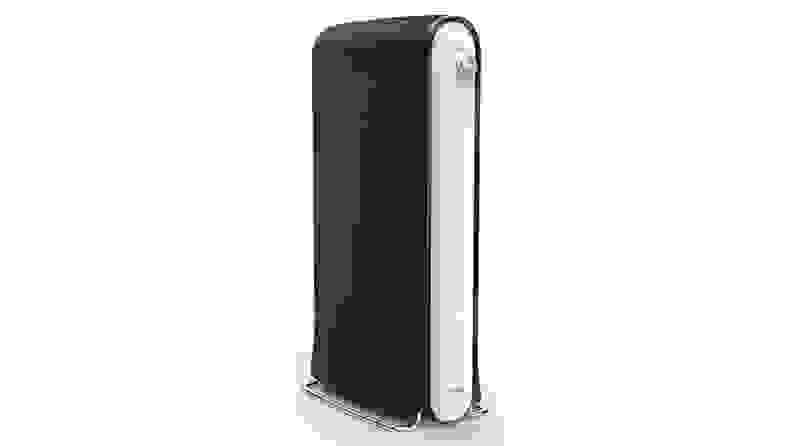 Swash won't remove tough stains, because it's not a washing machine. It's for those clothes that aren't dirty, but are just a little spent: They've picked up odors, stretched out with wear, or have become too creased to put on again. Swash works beautifully to revive them for a second wear, saving your clothes the wear and tear of too many launderings, or a hefty dry cleaning bill. It's safe enough for delicates too, and it doesn't require a water hook-up. Just plug it in, pop in a Swash pod, and your clothes are ready in 10 minutes.
Buy now: Swash Washing Machine—$219.99 on Amazon
Prices are accurate at the time of publication, but may change over time.