Home & Garden
25 amazing gifts you can get from Walmart under $10
You don't have to spend a lot to get a great gift.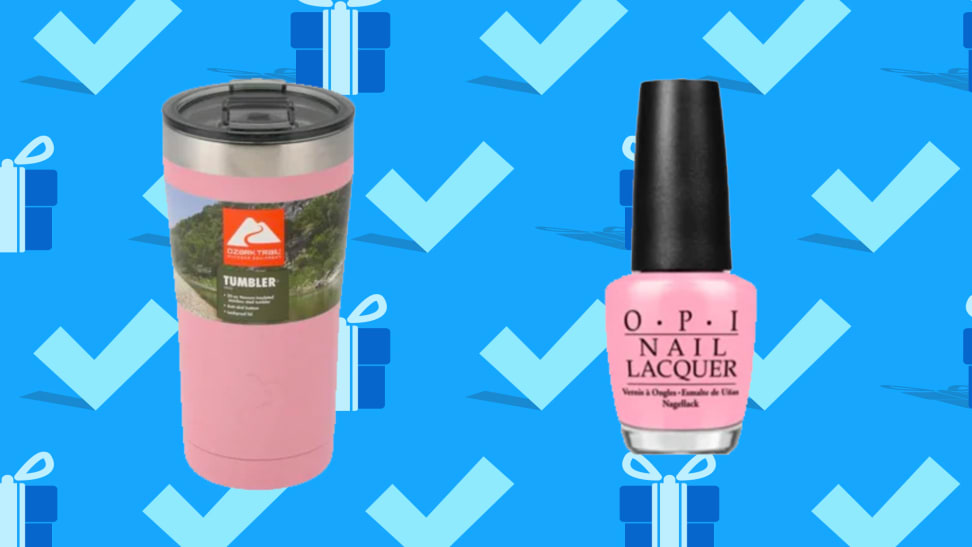 Credit: Walmart
Regardless of where you stand on your holiday shopping, it's always good to have a few little things on hand. Each year I find myself realizing I've forgotten people or don't have quite enough small items to fill gift bags as the holidays near. And often, the less expensive gifts can be more practical and more cherished than the big-ticket items.
This gift guide makes giving just the right thing to a close one, filling stockings, and selecting gifts for colleagues easier without going over budget. Plus, you may find a few inexpensive things you want for yourself too! And even better—if you're a Walmart+ member, you could get these gifts delivered directly to your home in less than a day.
1. For the one who likes hot drinks: This double-walled and vacuum-sealed tumbler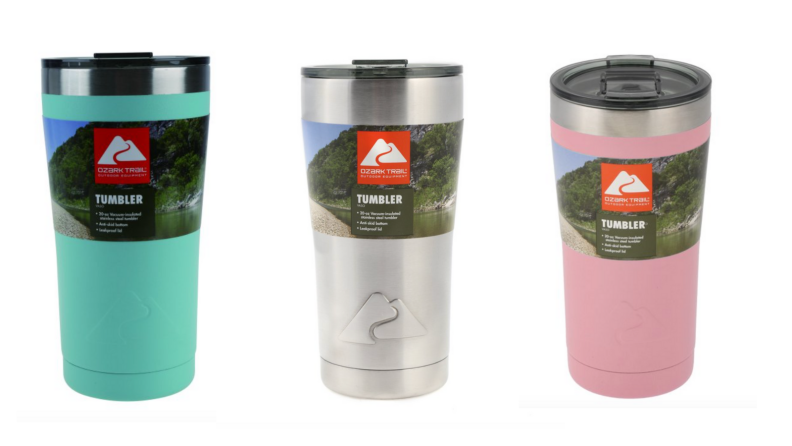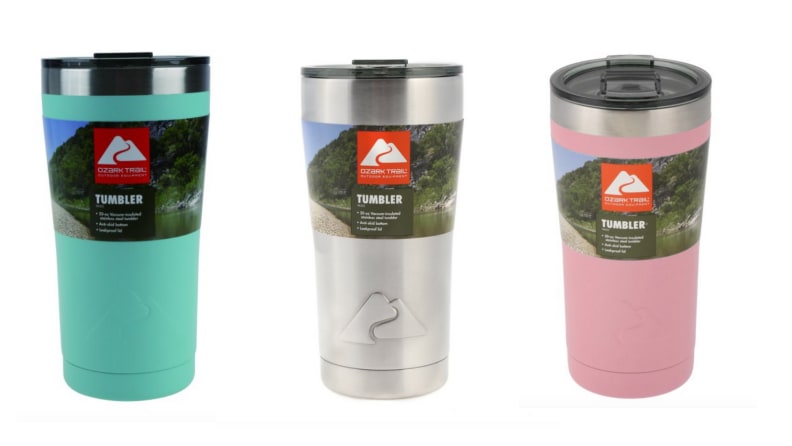 A reusable coffee (or tea) mug can never go wrong. They make people happier because they keep coffee warm, and people like coffee. Plus, they're Earth-friendly since they reduce single plastic waste. This affordable tumbler holds 20 oz (most of a french press' capacity) and comes in fun shades like pink, teal, and classic silver. It's a great gift option for Secret Santa or a White Elephant and you stay under a $10 limit!
Buy the Double Wall Vacuum Sealed Stainless Steel Tumbler from Walmart for $6.74
2. For the one who has back pain: An exercise ball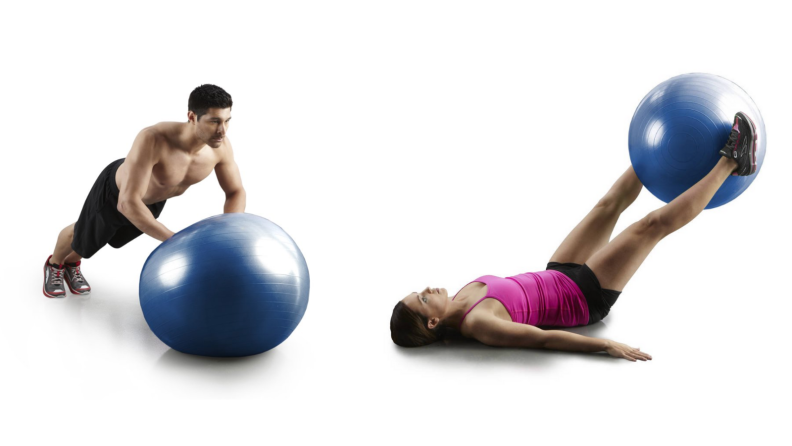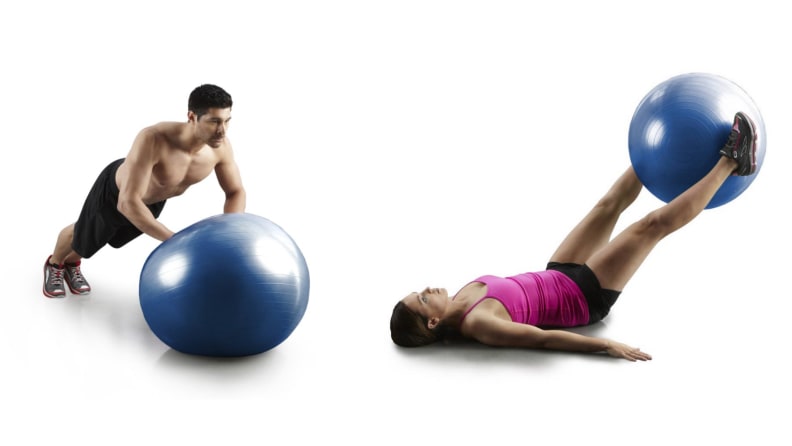 It can be hard to find exercise equipment during the pandemic. Though some gyms are open again, it doesn't quite feel like a safe place to be yet. Enter an exercise ball. It can help modify exercises while also encouraging creativity. There are endless types of core work you can do with it, as well as use it for advanced movements like lunges or pushups. When the ball isn't being utilized for a workout, it can double as a desk chair that requires you to use your core—and by doing so it'll lessen back pain. This 65cm exercise ball is a great deal for such a versatile piece of equipment.
Buy the 65cm Anti-Burst Exercise Body Ball from Walmart for $7.97
3. For the one who likes a blanket burrito: This lightweight sherpa throw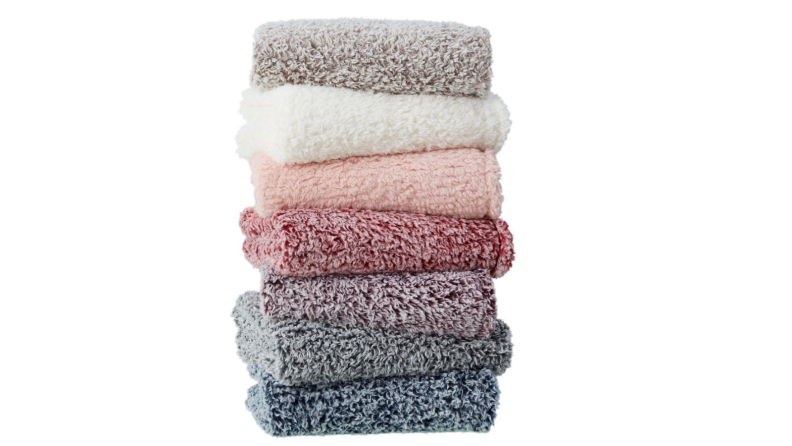 This is the time of year for staying in and wrapping up in blankets for movie marathons and warm cider. I don't think I'll ever own too many blankets, and these soft, plush throws are some of my favorites. The sherpa blanket is cozy and comfy, making it perfect for keeping on the bed or the couch. And since the colors are neutral it's bound to match any style of decor. I don't think anyone could go wrong gifting a fluffy blanket like this. 
Buy the Extra Plush Lightweight Sherpa Throw from Walmart for $8.88
4. For the one who asks for the aux cord: An Apple Lightning to 3.5 mm headphone jack adapter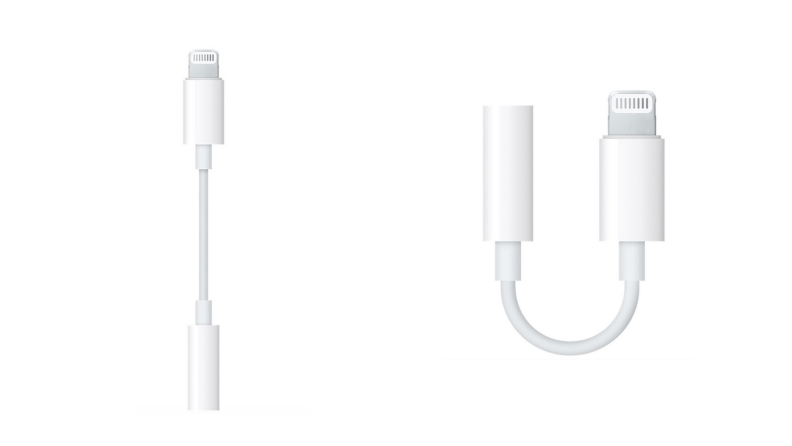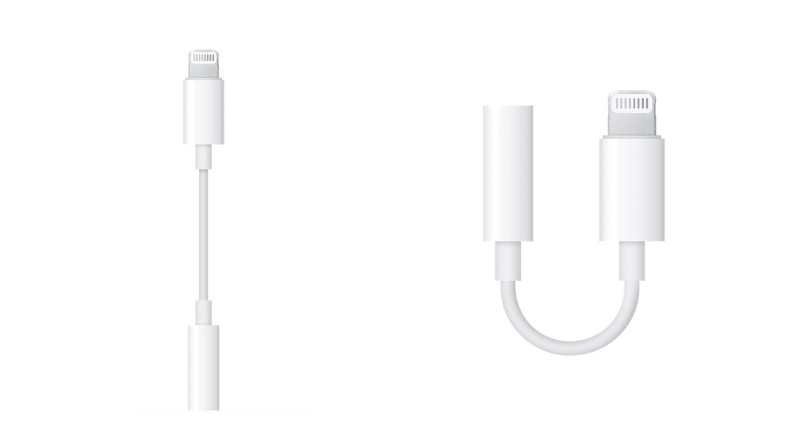 If you have an iPhone and have ever forgotten your adapter, better known as a dongle, you surely know the value of always having one on hand. I recently showed up to a yoga class I was teaching and realized I'd forgotten mine. I instantly went into panic mode because who the heck wants to practice in silence with other people? Thankfully, the front desk worker at the gym had one in his car. (Thank you, kind stranger!)
What I'm getting at, is that an adapter like this is an invaluable gift for friends, especially those who don't go anywhere without their music. It's always nice to have several so you can keep them in the car, by your speaker, or in your purse for yoga classes.
Buy the Apple Lightning to 3.5 mm Headphone Jack Adapter from Walmart for $9
5. For the one who enjoys card games: This exciting game from the makers of Uno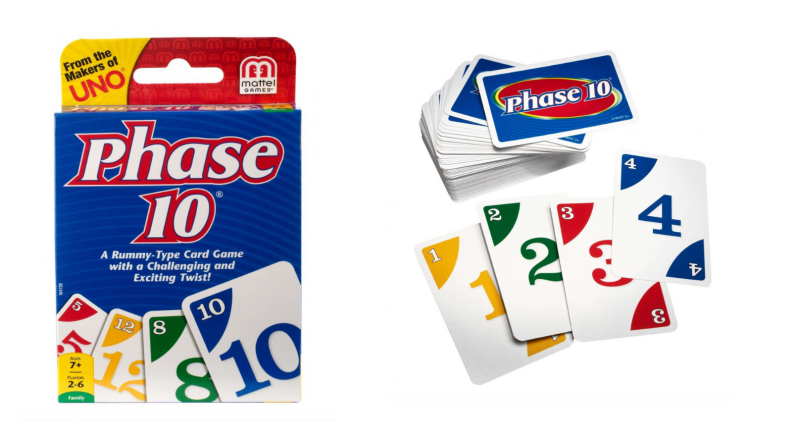 Let me start by saying that this game may look simple, but it is not. In a good way though! It's a Rummy-style card game from the makers of Uno that is quick to learn and can last a few hours depending on the hands that are dealt. I played it against my boyfriend over the holidays last year and it was frustrating, challenging, and brought out our most competitive sides!
The premise seems easy: complete 10 phases, or combinations, with the cards in your hand. However, you have to do the phases in a certain order, which is where I got stuck. This deck makes a great family gift that everyone can enjoy.
Buy the Phase 10 Card Game from Walmart for $4.97
6. For the one who has been washing their hands: This soothing Burt's Bees hand cream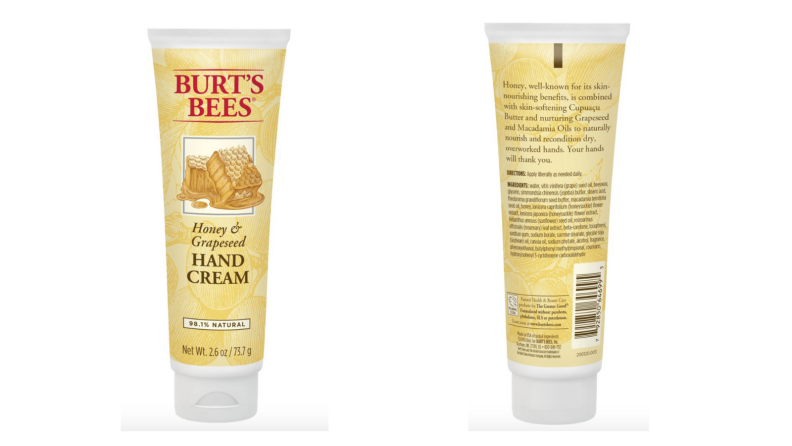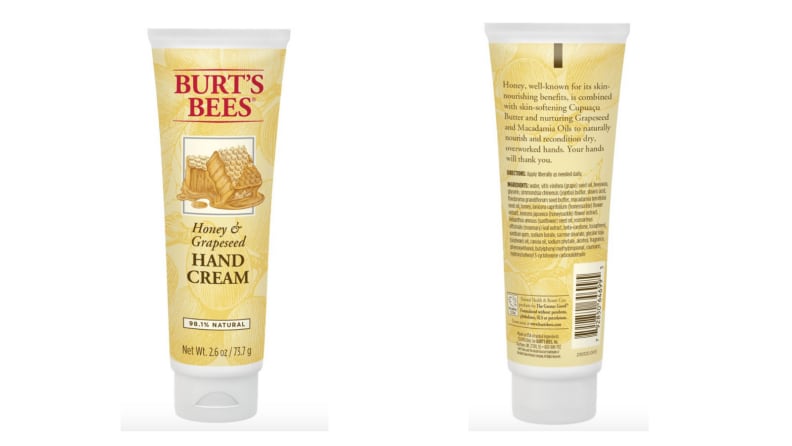 First off, I hope we're all washing our hands! With the COVID pandemic and the arrival of flu season, it's safest to practice the best hygiene routines. That means washing your hands after you go out, see people, touch things, pretty much anything. But all the hand washing has led to dry and irritated skin for many of us.
Burt's Bees makes some of my favorite products, like this honey and grapeseed oil hand cream. It's small enough to keep on hand (aha!) while on the go or store at your desk. It's an easy gift to give to any friend or family member for instant satisfaction.
Buy the Burt's Bees Honey & Grapeseed Oil Hand Cream from Walmart for $6.66
7. For the one who has a lot of things: These incredibly handy glass apothecary vanity jars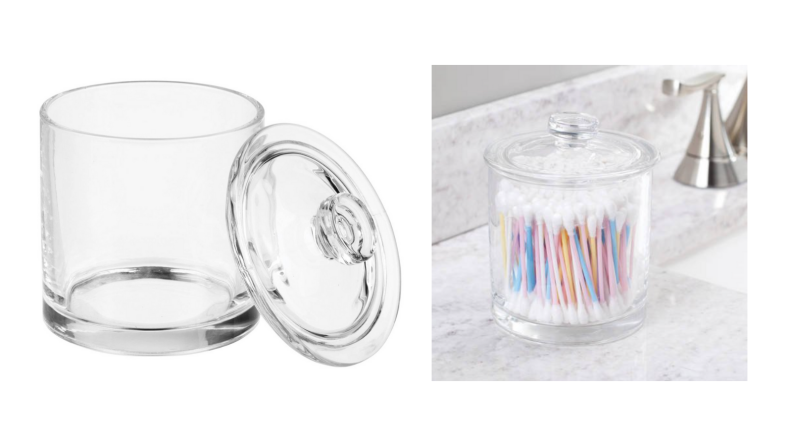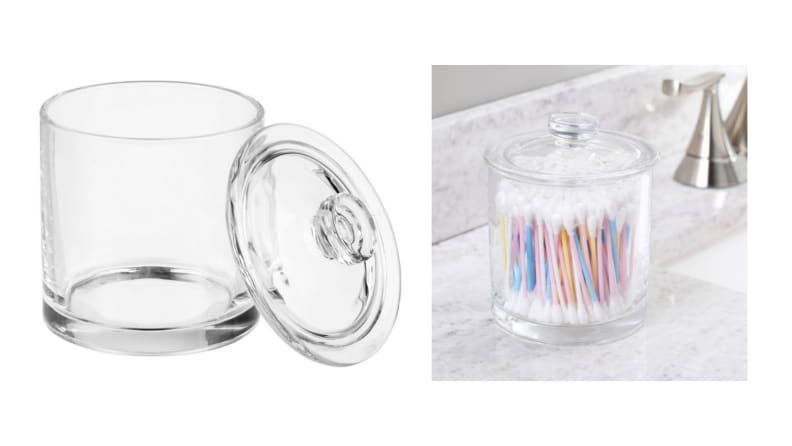 I love a good multipurpose item that can work in different rooms of my house. Initially, I'd look for baskets, containers, and jars to store trinkets and items that I didn't necessarily want to display. Now, I like to have options for when I feel like shopping for my own home and swapping things around for a fresh look.
This small, glass jar is the latter. It can house bathroom essentials like cotton rounds or q-tips. It can also create a home for air plants or be used as pantry storage for anything from pasta to protein bars. I love the idea of gifting this with another gift inside—maybe chocolate or a vibrant bouquet?
Buy the Glass Apothecary Vanity Jar from Walmart for $7.97
8. For the one who needs some self-care: A thick cotton bath towel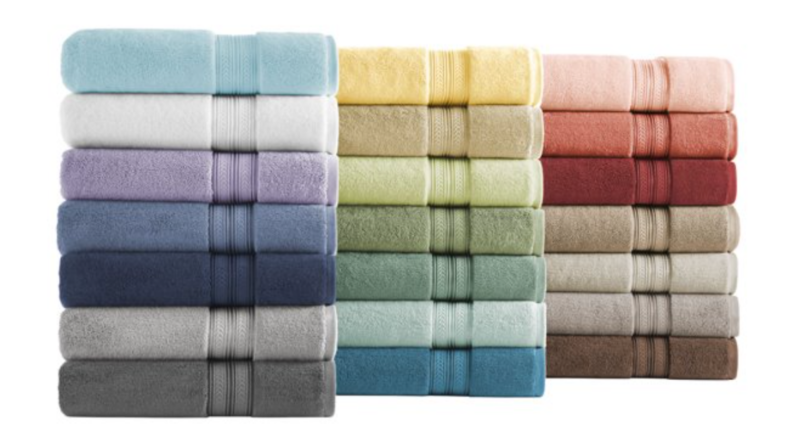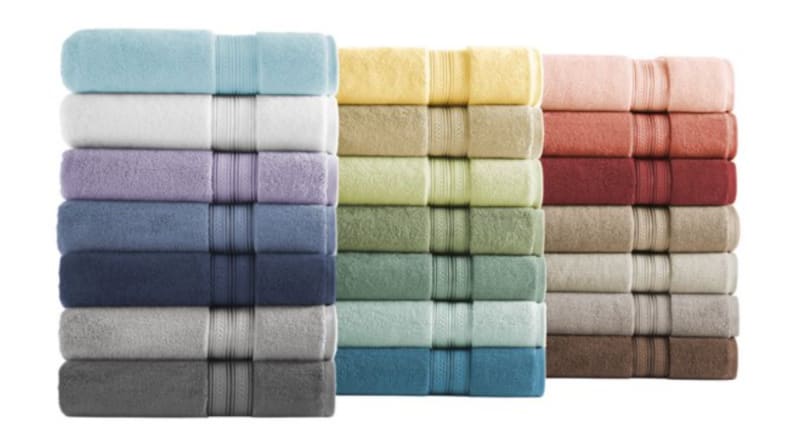 I like gifting towels because it feels like permitting someone to spend time on self-care. So many people are busy and overwhelmed and burnt out, especially this time of year. Giving them a gift that reminds them to slow down for an evening bath feels like the right thing to do. Plus, these plush cotton bath towels are so affordable that you can pair them with a bath bomb or a bottle of wine to send the self-care message without going over budget.
Buy the Thick and Plush Cotton Bath Towel from Walmart for $7.72
9. For the one who tailgates: A personal can cooler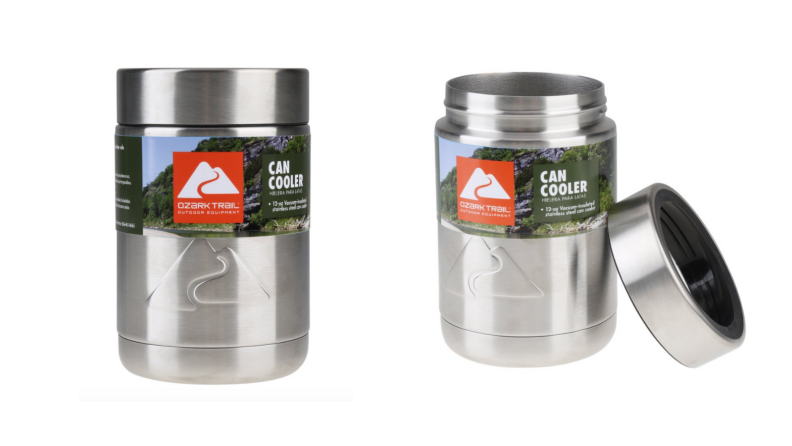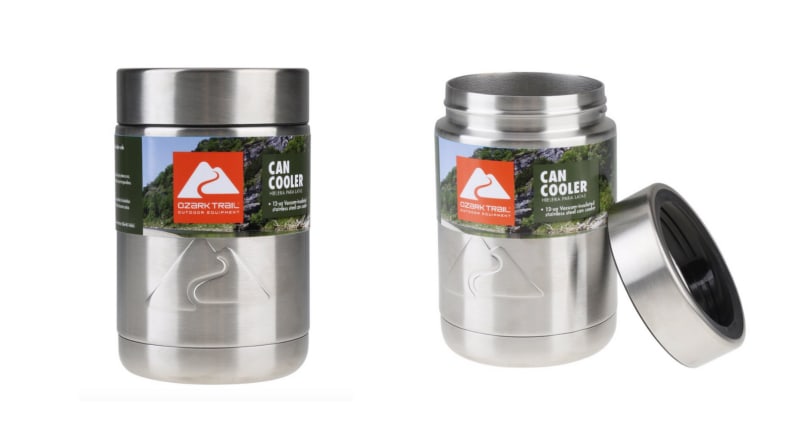 This stainless steel can cooler is a glorified koozie. It'll keep a can of soda or beer cold during tailgates, concerts, camping, or backyard barbeques all year long. This simple device keeps my hands from freezing and keeps my drinks cold. It also makes it easy to identify which drink is mine when in a group with friends. The steel cooler unscrews and screws back on over your can, so it's easy to use and the rust-proof material will last in practically any outdoor conditions.
Buy the Drink Sleeve Vacuum-sealed Stainless Steel Can Cooler from Walmart for $6.74
10. For the one who likes to stay hydrated: This large-capacity insulated water bottle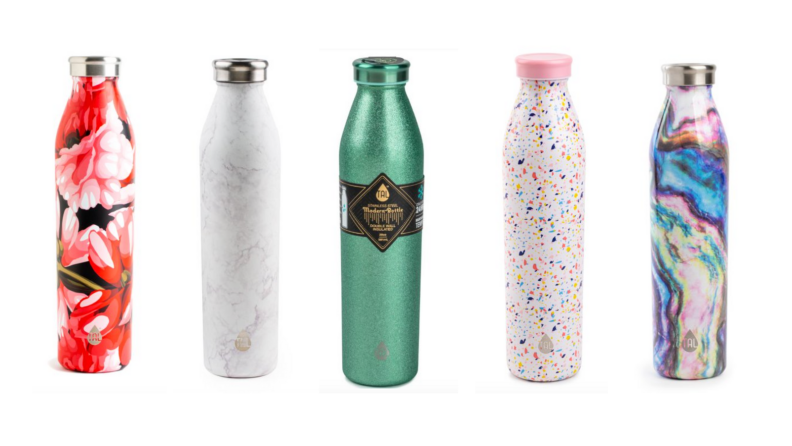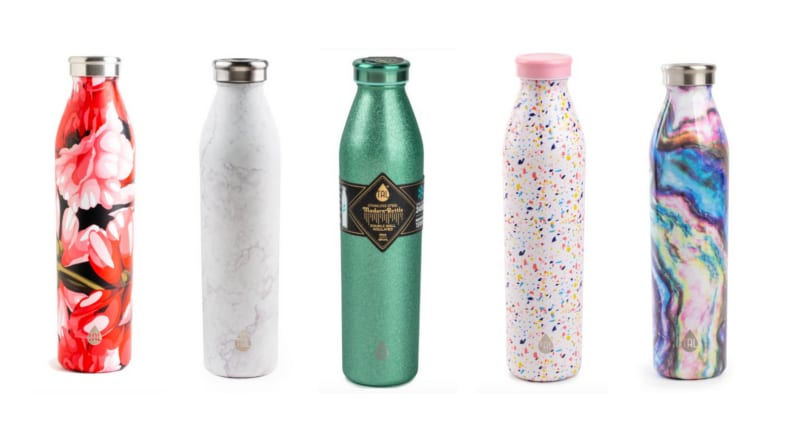 You've probably heard it by now, but a reusable water bottle is the best way to stay hydrated. It helps reduce plastic waste because it's refillable. It also feels a bit safer in these uncertain times. They simplify staying hydrated on the go, at the gym, at the airport, or even at the office. You can also add fresh fruit, herbs, or essential oils to flavor your water. And, it's nice to have several on hand while others are in the dishwasher or your gym bag. These modern, 20-ounce bottles make a sweet and sustainable gift affordable and easy.
Buy the 20 Oz Stainless Vacuum Insulated Modern Water Bottle from Walmart for $9.94
11. For the one who cooks: This versatile set of aluminum non-stick skillets
Though it can be argued that you only need one skillet in a kitchen, having three different sizes is almost always better. The smallest one is perfect for making omelets or warming tortillas. The medium size is great for sauteing veggies, and the largest size is perfect for family meals like Hamburger Helper. If you're on a tight budget, this set of 3 skillets makes a great gift that will be used every day. And for only $10, the pans are high quality with reinforced edges and two layers of nonstick coating.
Buy the Aluminum 7", 9" & 11" Non-Stick Skillet Pack from Walmart for $9.96
12. For the one who is always at 20%: A Lightning to USB charging cable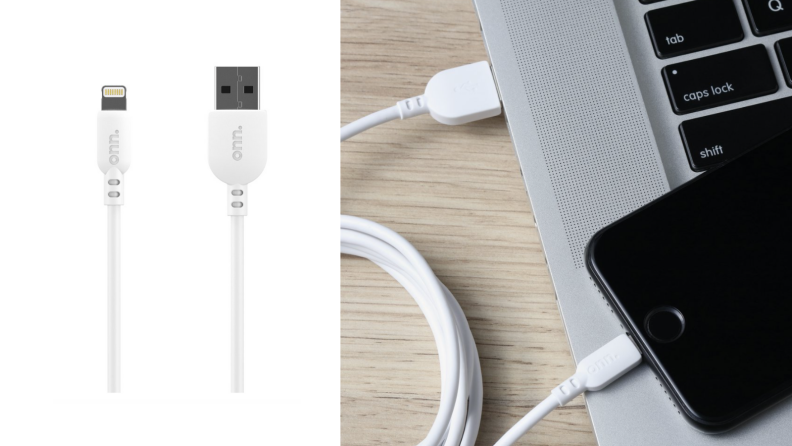 We all have a friend who asks for a phone charger before they even say hello. This 6-foot charger will be their best friend. It makes it easy to charge your iPhone while still being able to scroll social media or reply to Tinder messages. I like the longer charging cable because it allows me to plug into my power strip without having to hang off the side of my bed to read texts. It's also portable and practical, making it a go-to travel item. And it's always nice to have an extra on hand in case of emergency, or you know, that friend who needs it.
Buy the 6' Lightning to USB Cable from Walmart for $7.88
13. For the one who doesn't like the dark: A throw blanket that glows in the dark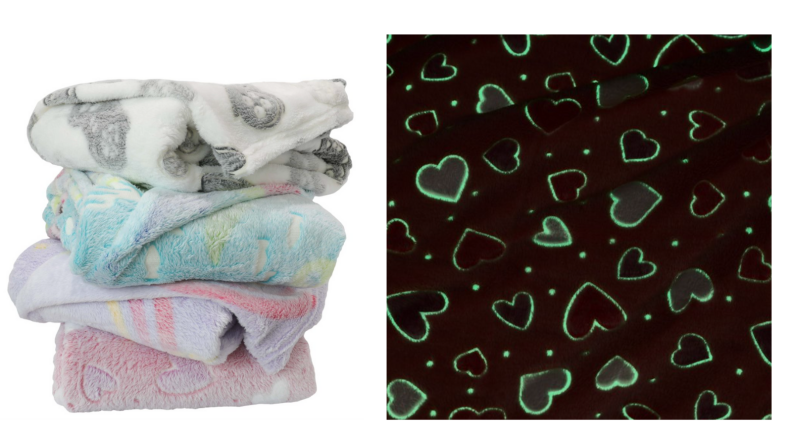 These glow in the dark throw blankets are for kids and the kid in all of us. They make the nighttime a bit more bearable with soft, fluffy, glowing game controllers, hearts, mermaids, or unicorns. In addition to being cute and cozy, they're also incredibly soft. It's easily charged by laying for half an hour in direct sunlight, and will gently light dark spaces like a comforting nightlight. It makes a sweet gift for any little one who likes a little snuggly company while falling asleep.
Buy the Glow in the Dark Throw from Walmart for $9.96
14. For the one who likes guessing games: This classic board game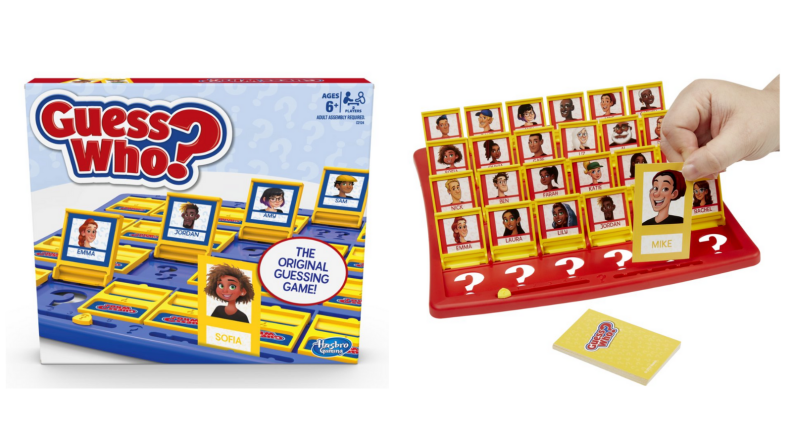 My favorite local bagel shop has a shelf of board games, and pre-COVID Guess Who was always my top choice. Some of my most precious childhood memories are playing Guess Who with my cousins on beach vacations. Though this isn't the original version with notable characters like Max and Claire, it's still a great gift for any child in your life. The characters in this version also appear to be more diverse and inclusive!
Buy the Classic Guess Who? from Walmart for $9.97 
15. For the one who likes pickling: A set of adorable mini mason jars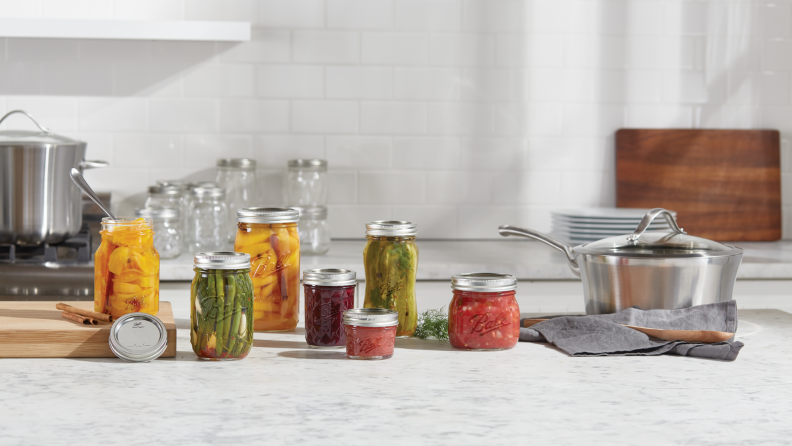 I adore these mini mason jars. They're my favorite vessel for dipping veggies in ranch or french fries in barbeque sauce. They're also just the right size to pickle your excess garden peppers in as the temperatures drop. It can also be nice to have little jars for smaller snacks on the go like berries or goldfish, and the 4 oz size makes it easy to carry more than one in a lunch pail or purse. They also double as fantastic storage for craft items like googly eyes or beads, and could even be used for extra nails or screws in the garage. Mason jars have so many uses and make such a practical and useful gift.
Buy the 4 oz Quilted Crystal Glass Mason Jars from Walmart for $7.98
16. For the one who has cold hands (and feet): A pack of toasty hand warmers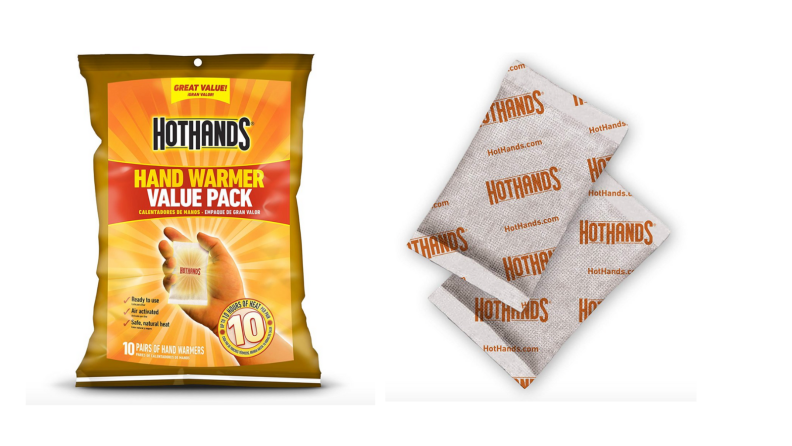 My dad has been putting Hot Hands hand warmers in my family's stockings for as long as I can remember. As a child, I'd be like "okay yeah thanks, Dad" when I pulled them out but I'd secretly use them during away soccer games. Now, I look forward to receiving them because Ohio winters are unpredictable! Hot hands are inactive until you open the individual packet, so you can pack them for camping or hiking trips to ensure you'll be warm. They're also great for warming pockets on long walks or at outdoor activities like the drive-in! 
Buy the HotHands 10 Hour Hand Warmer from Walmart for $5.72
17. For the one who smells incredible: This set of travel-sized body sprays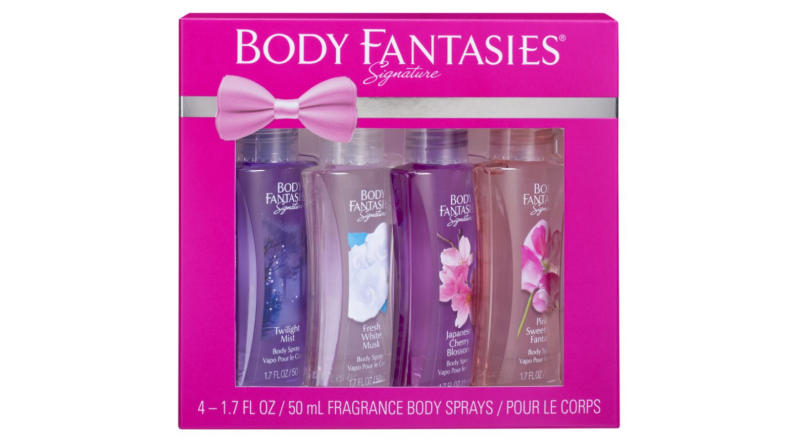 This set of travel-sized scents are perfect for the one in your life who smells incredible all the time. With aromas like Twilight Mist and Japanese Cherry Blossom, these mists ensure a pleasant but not overwhelming scent no matter the situation. They're great for traveling or freshening up after a workout. Reviewers note that the body mists are so good, many kept the gift for themselves instead of gifting as they had planned. And at less than $6 for the 4-pack, I say buy two in case you feel the same way. 
Buy the Signature Fragrance Body Sprays Set from Walmart for $5.98
18. For the one who loses things: This elegant organization tray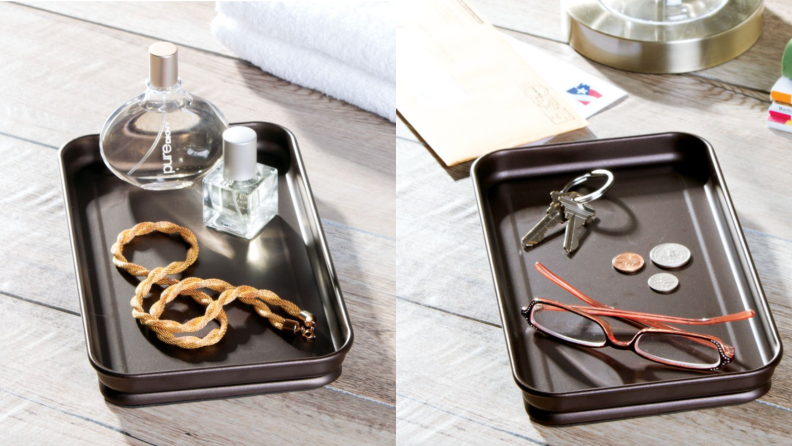 This simple tray is great for anyone who often misplaces things like their wallet or car keys. It's small enough to sit on an entry table without taking up all the space. I like the brushed metal look because it feels polished yet homey. In addition to being a good home for go-to items, it can add layer and texture to your coffee table with a vase or small plant on top. You could even use it next to your bedside with your favorite oils, pillow spray, and your glasses. It's a truly versatile piece that anyone can find a use for.
Buy the Steel Vanity Organization Tray from Walmart for $9.92
19. For the one who works out at home: A set of neoprene dumbbells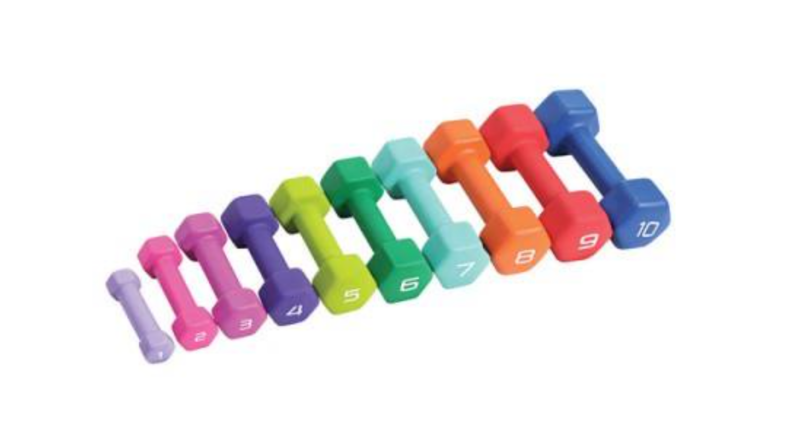 Since the pandemic began earlier this year, home workout equipment can be hard to come by. Things like dumbbells, kettlebells, and resistance bands have been hard to come by. If you know someone who has been doing home workouts, I'm sure they'd love to add some dumbbells to their routine. I recommend purchasing these ASAP if you plan to gift them since they'll likely be out of stock soon. 
Buy the 3lb Barbell Neoprene Dumbbell from Walmart for $1.96
20. For the one who eats on the go: This oven and microwave safe set of Pyrex glass bowls
I have 6 of these Pyrex dishes in my kitchen and I'd happily categorize them as essentials. They're my go-to dish for storing leftovers of all kinds: homemade applesauce, chili, frozen pizza, and pasta dishes. I love how durable the glass is. The containers stack well with their lids on and off, making it easy to fit several onto a refrigerator shelf or in your cabinet when not in use. They also make it easy to take food on the go because they fit well in lunch pails and can be placed in the microwave without fear of chemicals leaching into your food. They're truly a kitchen essential! 
Buy the Pyrex Simply Store 4 Cup Glass Bowl Value Pack, Set of 2 from Walmart for $9.97
21. For the one who collects: These fan-favorite Hot Wheels toy cars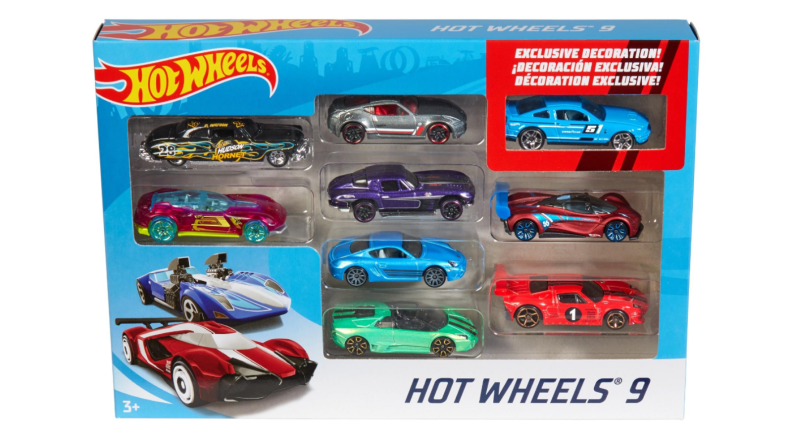 Hot Wheels are a fan favorite toy amongst many children. If you want to be the cool aunt or uncle, this is the gift to give. There are 9 colorful and fast toy cars, with an exclusive collectible model that will make your niece/nephew/kiddo the coolest on the block. I remember trading cars back and forth with my brother when we were young, and we would have been thrilled to get 9 all at once. Hot Wheels are both affordable and fun, but be ready to play all afternoon!
Buy the 9-Car Pack With Exclusive Car For Kids & Collectors from Walmart for $9.47
22. For the one who can't sleep: These thick and stylish blackout curtains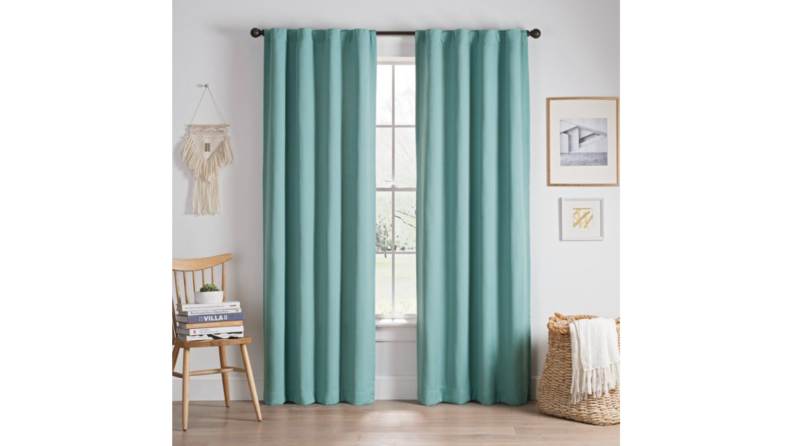 I didn't use to be a fussy sleeper, but since my boyfriend introduced me to backout curtains I'll never go back. Before, I had thin, lacy curtains that I loved because they threw floral shapes on the wall when the sun shone through. But at night, streetlights would keep me awake and make it hard to get rest. Now, my room is pitch black anytime I need it to be, which means I wake well-rested and less cranky. Who wouldn't want a gift that made them feel that way too? This bright aqua curtain brings a beachy vibe to any room and will transform even the brightest windows into darkness for a restful sleep.
Buy the Edisto Solid Thermalayer Blackout Window Curtain from Walmart for $9.87
23. For the one who needs the kitchen essentials: This set of indispensable kitchen tools and utensils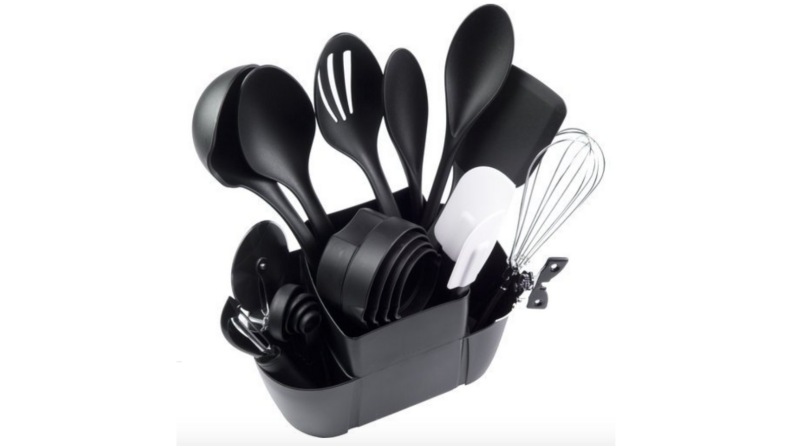 This 21-piece kitchen utensil set is what dreams are made of for anyone who just moved into their first dorm or apartment. It can be expensive (and stressful) to find all the things a good kitchen needs, from a can opener to measuring spoons, to a vegetable peeler. This set has all the tools to help cook any type of dish. It's a great deal for less than $10 and even comes with a caddy-like container to make storage easy.
Buy the Mainstays 21-Piece Kitchen Utensils Set from Walmart for $9.97
24. For the one who has an essential job: A pack of disposable face masks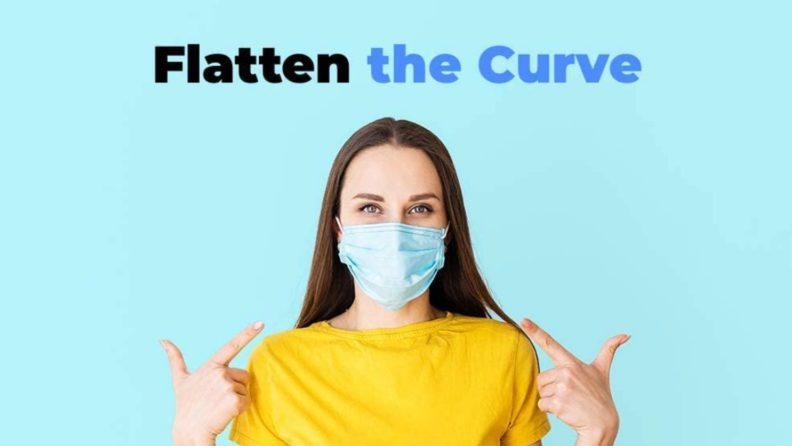 Though we've been facing a pandemic for months, it's not over yet. Countless people working in essential positions—from healthcare workers to the students who stock your local grocery store. In this risky and uncertain time, gifting masks to keep loved ones safe is acceptable and loving. I find myself walking out the door without my mask some days and having to turn around and go home for it. I'm ordering this 40 pack of disposable masks for days like that and to share with friends and strangers who may have forgotten as well. Sometimes a practical gift is the best one, especially when it helps keep people safe. Consider keeping an extra or two on you to give to those who don't have access.
Buy the 40 Pack Disposable Face Masks from Walmart for $9.99
25. For the one who likes manicures: This long-lasting and versatile nail polish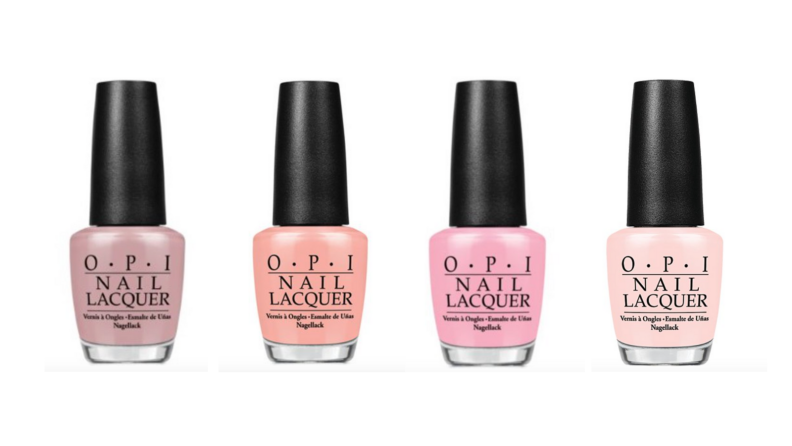 Nail polish makes a great stocking stuffer or small gift. It's small and compact but will be treasured by those who are missing their biweekly manicures at the nail salon. I like OPI polish because it comes in a variety of shades like the neutrals and blush pinks here. It also lasts well and dries evenly as long as you apply a top coat afterward. 
Buy the OPI Nail Polish from Walmart for $9.19
The product experts at Reviewed have all your shopping needs covered. Follow Reviewed on Facebook, Twitter, and Instagram for the latest deals, reviews, and more.
Prices were accurate at the time this article was published but may change over time.