Home & Garden
6 awesome, affordable tech products worth waiting for in 2017
And what to buy if you don't have the time or patience to hold off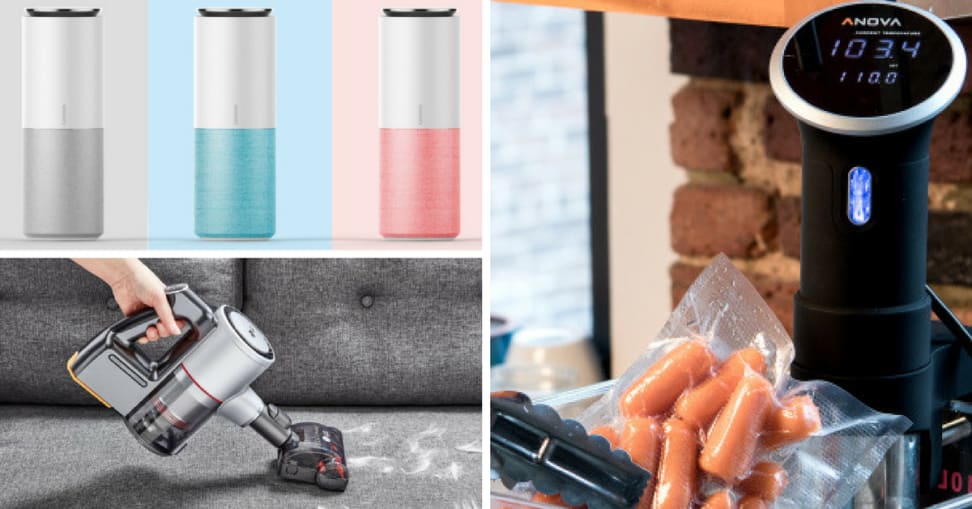 Credit:
At Reviewed.com, we're lucky enough to go to events like CES—where companies show off their latest and greatest new technology long before it hits store shelves.
Because we've tested thousands of the best-selling products already on the market, we know which ones are worth waiting for, and which ones are just hype. From cars and cameras to smart home the and vacuums, these six affordable tech products are certain to be top-sellers in 2017.
If you want to find out why they're so great, when they're going on sale, and what to buy instead if you just can't wait, read on.
LG CordZero Stick Vac
We've tested all the top cordless and stick vacs on the market, and so far the $599 Dyson V8 is the only model we'd replace a full-size vacuum with.
However, there may be a new contender: The LG CordZero, which debuted at CES, has a sleeker design than the Dyson, two batteries, and 40 minutes of runtime. Its release date and price are unclear, but if it costs less than the Dyson, I'd recommend getting one.
If you can't wait: The Dyson V8 is still the only choice if you want a cordless vacuum to be your only vacuum. But Reviewed.com's winner for Best Value, the Hoover Air 2-in-1, is perfect for quick cleanups and picking up spills.
Lenovo Smart Assistant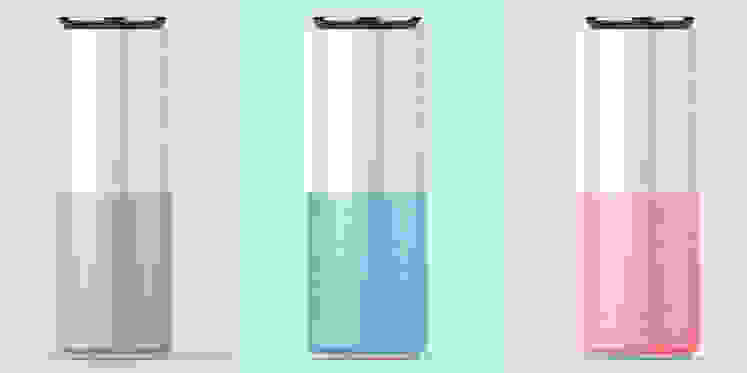 All her other skills aside, one of the coolest things about Amazon's Alexa voice assistant is hearing a song fill the house as soon as you ask her to play it. Unfortunately, that song only sounds as good as the speaker Alexa lives inside or is connected to.
That's why I'm excited to try out the upgraded Lenovo Smart Assistant—an Alexa clone with upgraded sound from a well-known brand. When it goes on sale in May, I'd recommend the $179 version, with a Harmon/Kardon speaker, but even the $129 model can control your smart home and sound good doing it.
If you can't wait: You could also connect your existing Echo or Echo Dot to one of our top-rated affordable soundbars via Bluetooth. In fact, an Echo Dot paired with a good soundbar will cost about the same as the $179 Lenovo.
A new Ford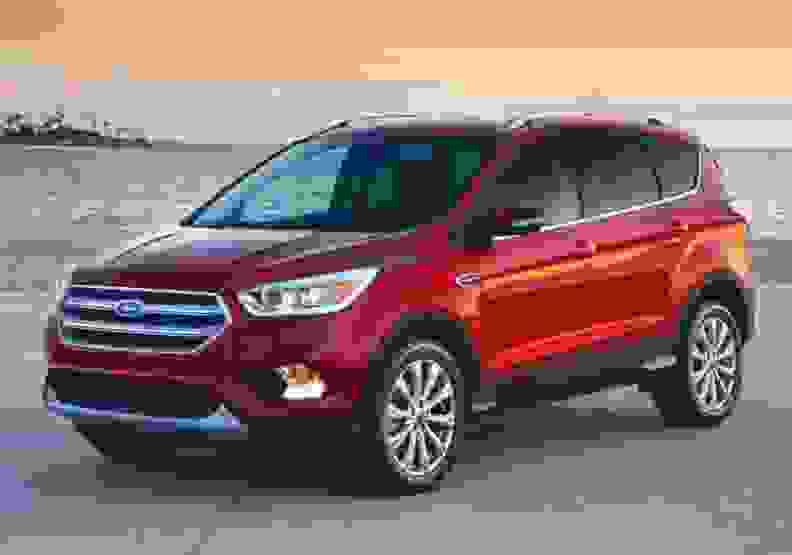 Speaking of Alexa, how cool would it be to have her taking care of your house while you're away? Well, that's exactly what Alexa integration in the newest generation of Ford cars and trucks will allow.
By this summer, you'll be able to tell your Focus, Mustang, or F-150 to turn the AC on in the living room before you drive home, and Alexa will make it happen. Ask her if you left the garage door open or the oven on, and she'll let you know. And on a cold morning, she'll even warm up your car for you. That's enough to make me consider Ford the next time I shop for a car.
If you can't wait: You don't have to! Any Ford featuring the Sync 3 infotainment system will start getting Alexa capabilities through AppLink as soon as later in January.
Nikon D5600 Camera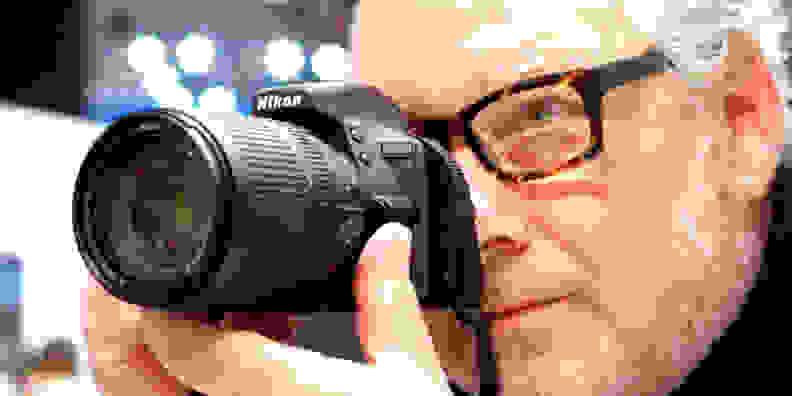 One of the worst parts of taking photos at an event like CES is having to get two photos at once: one on your DSLR so you have a good shot, and one on your phone for sharing on social media. Nikon's newest camera lets you skip that shuffle. It sends smaller versions of the photos you take on the D5600 straight to your phone, so you can share them easily on Facebook and Instagram without maxing out your phone's storage.
In fact, you can already buy one for a little less than its $799 MSRP. When it's time to replace my entry-level DSLR, this Nikon will definitely be on my list. Read our full take on the D5600 here.
If you can't wait The US version isn't on sale yet, but you can get the international version for $769 with a kit lens at a few retailers—including Ritz Camera. If you want to hold off until the price drops, we think you can stick with your iPhone 7 Plus, which has the best camera of any smartphone we've ever tested.
Hisense R6 Roku Smart TV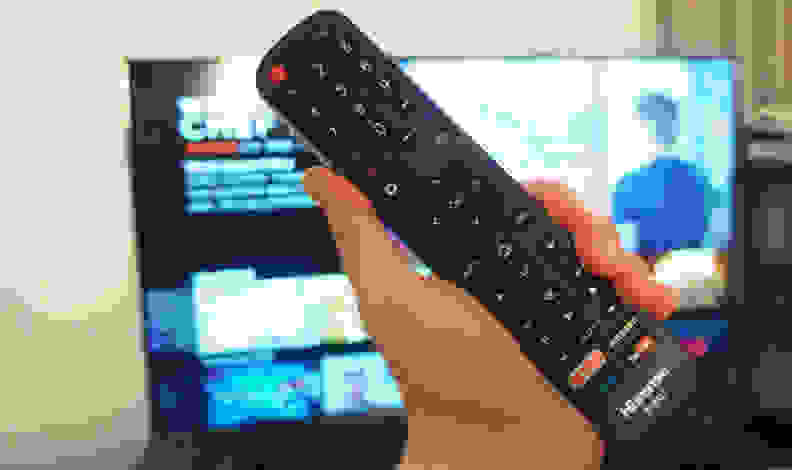 The paper-thin, ultra-vivid TVs that debuted at CES are truly amazing. But when it comes to a bedroom, exercise area, or workshop, you don't need the best TV. Sometimes all you need is a TV.
Still, you should buy something good—and that's why I like the Hisense Roku TV R6. I spoke with Lee Neikirk, our TV expert, who told me this smart TV would be my best bet for watching Netflix, Hulu, or any of the other streaming services built in.
For under $500, I could get a 50-inch or 43-inch TV with 4K, HDR10, and Dolby Vision. In other words, you don't have to spend a lot to get some of the best tech in the industry from a well-known manufacturer.
If you can't wait: There are plenty of budget smart TVs on the market. Stick with a name brand and you should be fine. For a great value, we like the Hisense H8—our award winner for Best Value TV in 2016. A smart, 50-inch 4K model will set you back just $449.
Anova Nano Sous Vide Cooker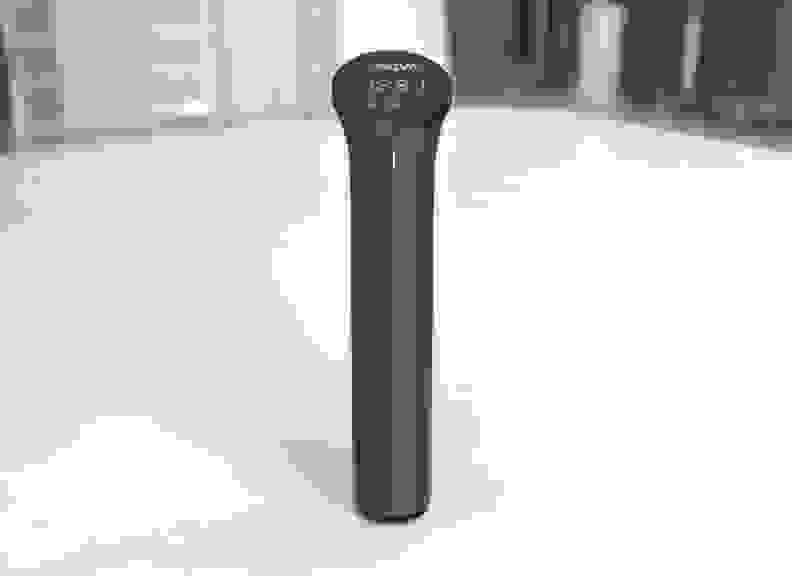 Sous vide cooking is all the rage—and not just for foodies. Sealing food in a bag and cooking it at a low temperature over a long period of time leads to tender meals that are ready whenever you are.
Anova, one of the leading names in sous vide, is coming out with a $99 version of its popular cooker this summer. It won't have Wi-Fi connectivity and it won't be as powerful as some other models out there—but it's a great, affordable introduction to an innovative way of cooking that's growing in popularity.
If you can't wait: Anova's existing lineup is pretty affordable, and the company's original Precision Cooker sells for $149—which isn't a bad price for the best-selling, top-rated sous vide cooker on Amazon.
Editor's Note
This article was updated on January 19, 2017 to reflect updated pricing for the Anova Precision Cooker.