Home & Garden
7 gadgets that will help you get a good night's sleep
Some gadgets can actually help you sleep!
Credit: Getty Images/puhhha
Sleep problems and I know one another well. So well, in fact, that I've had to invest in special presents for whenever that old pal comes to visit.
If you can't sleep, are snoring so loudly you wake yourself or your spouse up, are anxious about the process of going to bed because you know how hard it is to fall asleep, or just can't stay asleep, you may want to look into a few useful sleep gadgets, too.
I've included items ranging in price for all budgets. Get ready to put your head down and drift off—sans interruption or buzzing late-night thoughts.
Nora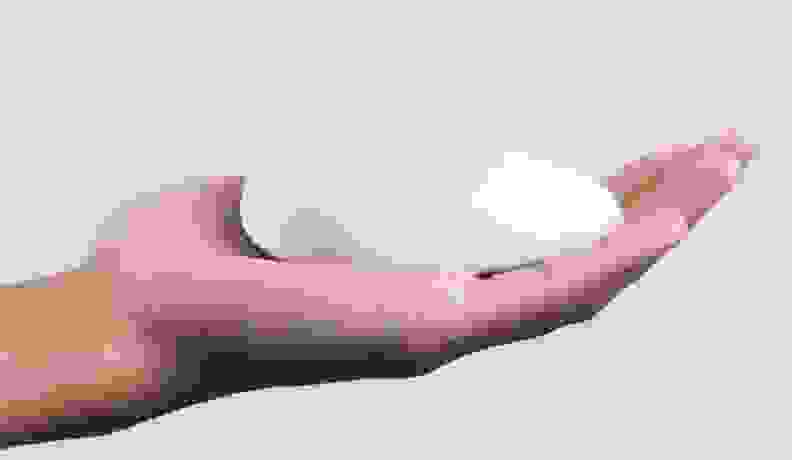 Nora is a new gadget that, according to its creators, "interrupts snoring…using a gentle movement to stimulate the upper throat muscles and let your breathing go back to normal, without waking you up."
The small, egg-shaped tool can differentiate between snoring noises and other ambient noises (like white noise, a fan or TV). When you begin to snore, it sends a signal to a small pump that you put beneath your pillow. That little pump inflates and deflates, stopping you from a full-on snore fest.
Plenty of other anti-snore techniques exist out there, but this one innovates the no-snore movement.
Wave Premium Sleep Therapy Sound Machine
If you have a hard time falling asleep—cue rambling thoughts, inability to stay asleep, external noises keeping you awake—this sound machine includes a loop of six peaceful nature sounds.
The best part? There's no audible break between loops, which helps to keep you sleeping without interruption. You can program it to play for 15, 30 or 60 minutes, and it's small enough to travel with.
My honest rating: It's worth it. It floods the room with white noise, allowing you to create the environment you need to get a good night's sleep.
Tranquil Moments Bedside Speaker & Sleep Sounds
This fantastic sleep tool is made for people who have a hard time falling asleep and staying in a state of restorative sleep.
It offers 12 digital sound programs, all of which were developed based on sleep-related brainwave patterns.
However, this speaker works 24/7. Thanks to Bluetooth, it becomes a wireless speaker for playing music or podcasts off your phone. How's that for multitasking?
Nightingale
This new, ultra smart gadget costs $249, but a bunch of Kickstarter backers have voted with their dollars. Apparently, that's a worthy price to pay to save your sanity.
Nightingale contains two speakers that create a "blanket" of noise in your space that block all unwanted sounds. For light sleepers who, say, wake up because the upstairs neighbors are walking around, this may be the best option yet.
Nightingale immerses your bedroom in customizable, ambient sounds. All you do is plug in two units per room—they fit in regular wall outlets—and you're set. You can select these based on the acoustics in your room, the specific sounds that keep you awake (like a baby or traffic noise), and specific issues, like tinnitus and snoring. Not to mention, it works anywhere, is super portable, and can be controlled from a phone or computer.
Sleep With Me Podcast
If you like the sound of a human voice while falling asleep, consider the Sleep With Me podcast, which was specifically designed to help you fall asleep.
Billed as a "lulling, droning, boring bedtime story to distract your racing mind," it can be downloaded at iTunes or for Android.
If white noise can't help your mind calm down, maybe listening to someone else will turn your thoughts off?
Philips Wake-Up Light with Sunrise Simulation
If your sleeping issues also include waking up or getting deep sleep, you should invest in the Philips Wake-Up Light with Sunrise Simulation.
It is specially designed to help you "wake-up naturally and improve your ability to function in the morning," which, of course, will help you later in the day when trying to fall asleep.
With 10 brightness settings and natural sunrise simulation, you'll be able to wake up in the calm, restful way your body really needs.
Muse: The Brain Sensing Headband
Muse is a headband billed as "your personal meditation assistant," and it works by immersing you in a calm, quiet meditative journey.
Once you start the app, you'll be "transported" to state of mind where you can relax and let go into peaceful sleep. The headband works by sensing whether or not your mind is calm or active and responding by producing the right sounds for you.
Also, you'll be wearing a mind-reading headband. How futuristic is that?