Home & Garden
These are America's favorite home decor items
Steal these great decorating ideas from all over the country
Credit:
We all want to put our own stamp on our homes. As a color designer, I know that not everyone can paint all their walls (hello, renters) or has room for a big blue velvet sofa, but practically anyone can hang up a colorful art print or toss on a comfy throw blanket.
That's one reason it's so much fun to scour Pinterest and Instagram—to see how everyone else is decorating—and then, buy something similar.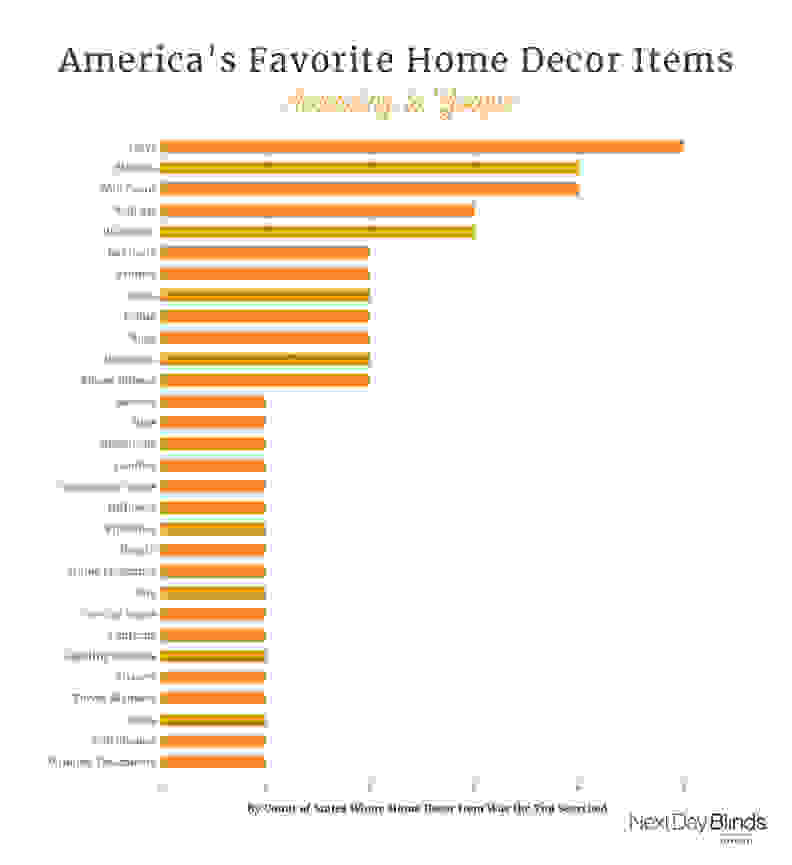 When you hunt for home decor, what are you shopping for? Research done by NextDay Blinds, the window treatment company, reveals the most popular home decor items in all 50 states, based on Google shopping data over the last 12 months. Of course, there are regional differences, and they uncover some sweet decorating trends you might have missed in your area.
1. Serve up some versatile trays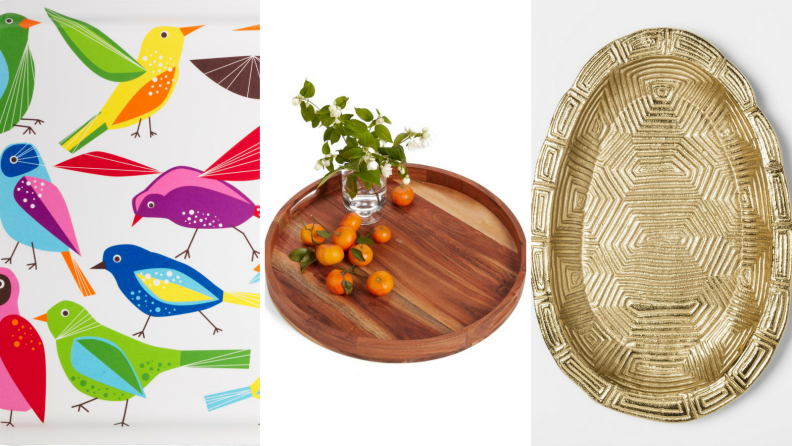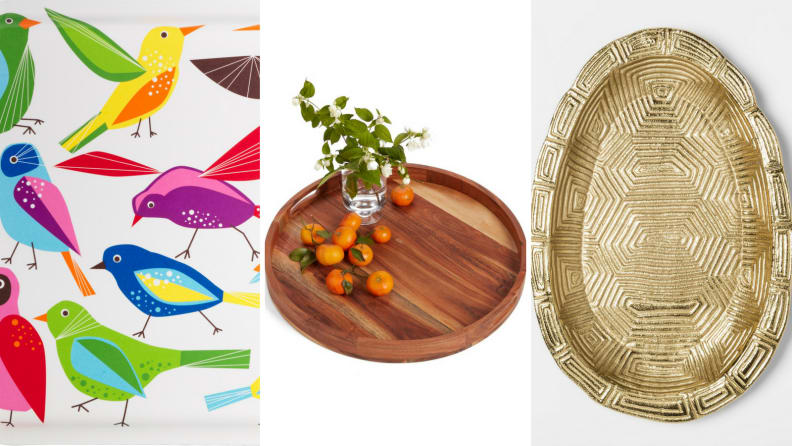 Trays are the top-searched item in five states—Colorado, Maryland, Michigan, Mississippi, and Virginia. Actually, it's not surprising they're so popular—a tray is fun and useful. You can use it for serving, or put it on a coffee table to anchor a clever vignette. Plus, you can buy adorable trays without spending too much money.
Get the Brass Turtle Shell tray at Target for $29.99
Get the Large Round Acacia Wood Serving Tray at Nordstrom for $45.90
Get the Ikea Barbar tray at Amazon for $13.31
2. Put wall decor in every room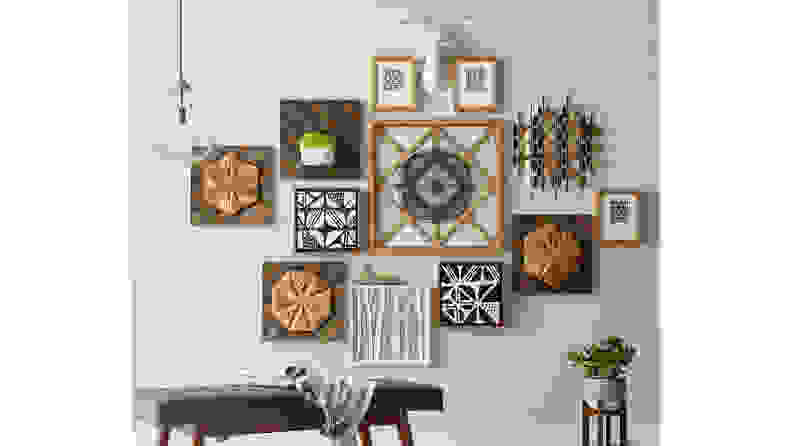 Anything you hang on the wall can change the vibe of a room. Wall art is big in Florida, Illinois, and Vermont. Mirrors are the most popular decor search in Idaho, Louisiana, New York, and West Virginia.
It's good to have some 3D wall decor in the mix, too. People in Arizona, Montana, New Hampshire, and North Dakota understand this. Wall decor gives dimension to a gallery wall. Who doesn't appreciate the irony of a plastic stag head (like the one in the picture), or a the beauty of metal snowflakes (which never melt)? An advantage: your wall decor and art are easy to switch up seasonally, or whenever the mood strikes.
Get a Gallery Wall Collection at Target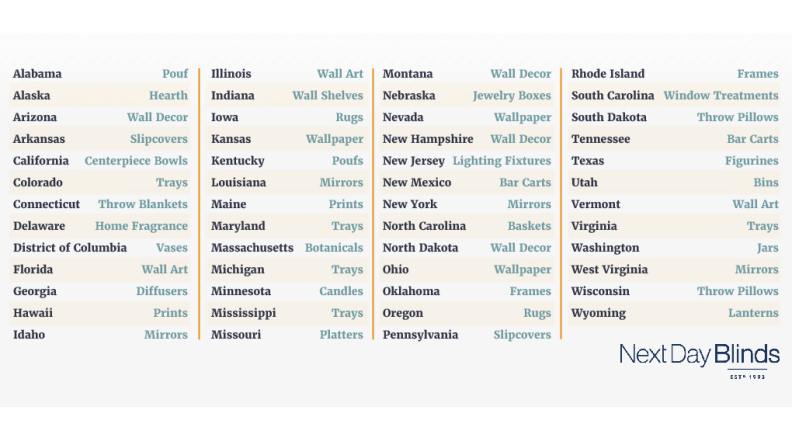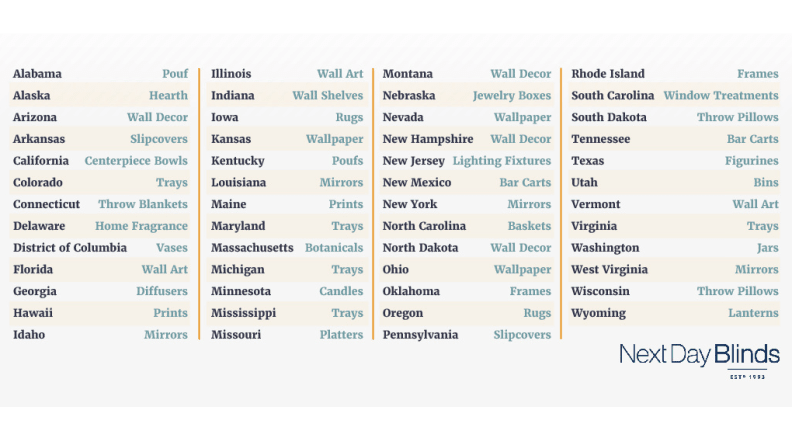 3. Throw pillows and wallpaper make a home cozy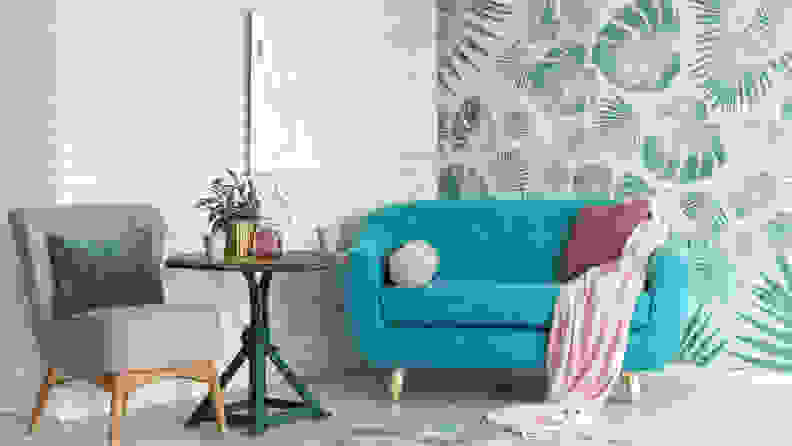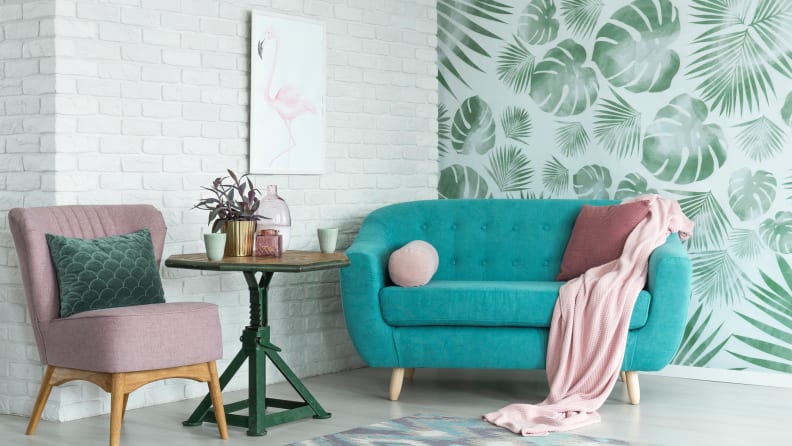 Wallpaper is having a moment, and you can get gorgeous designs in removable wall coverings, so you're not stuck with them for life. Kansas, Nevada, and Ohio lead the pack in wallpaper searches.
Throw pillows add comfort, especially in South Dakota and Wisconsin, where they're tops in home decor searches. A pile of pillows is pure joy on a bed or couch. Some people think there's such a thing as too many throw pillows. Not possible!
Get similar Monstera Leaves Pattern Wallpaper at Amazon for $64
Get the Hodeco pink suede throw pillow at Amazon for $19.90
4. You can always find room for a pouf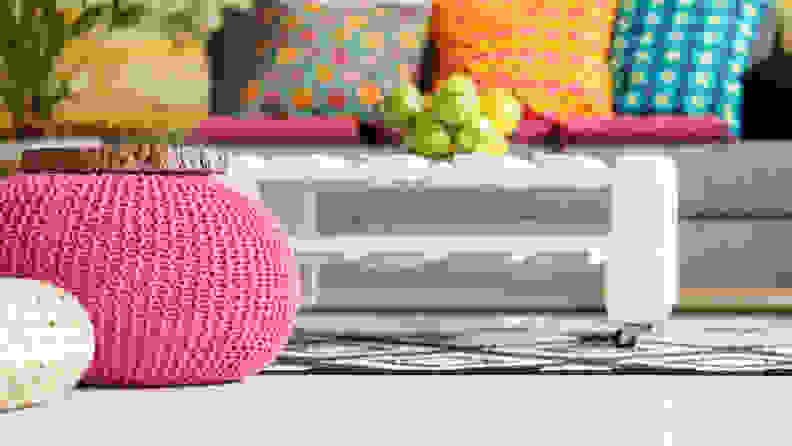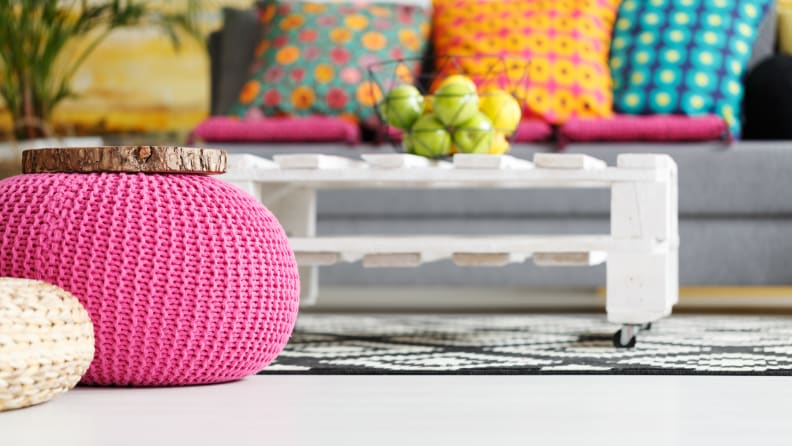 You can highlight a small space in a room by placing a pouf, which is like a small ottoman. Alabama and Kentucky embrace the pouf.
Get the pink pouf at Amazon for $61.99
5. Go green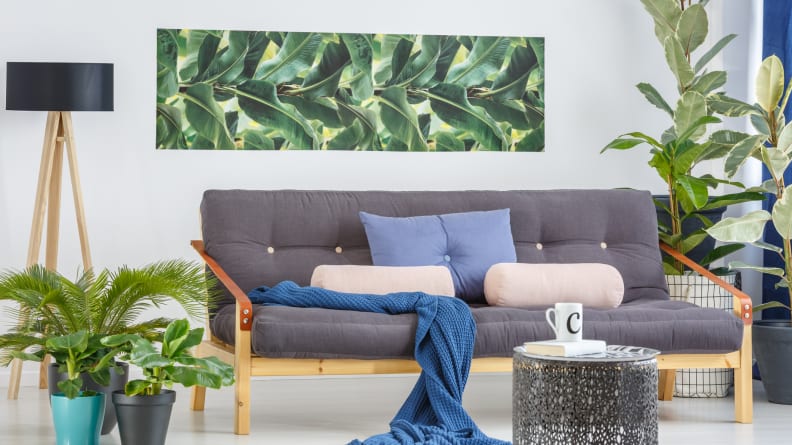 Okay, it didn't come up in the survey, unless you count Massachusetts' obsession with botanicals, but seriously, get yourself a houseplant or two. If you're reluctant to spend on home decor that can go out of style in a hot minute, plants are always stylish. Whether you bring in a tall fiddle leaf fig or a little bowl of succulents, a bit of nature goes a long way to make a room look better, wherever you live.
Get a fiddle leaf fig plant at Amazon for $29.97
Get the Rosette Succulent Collection of 4 at Amazon for $18.99
Prices are accurate at the time of publication, but may change over time.