Home & Garden
Ask the Experts: Is it worth it to be brand loyal?
Sometimes, a brand is just a brand.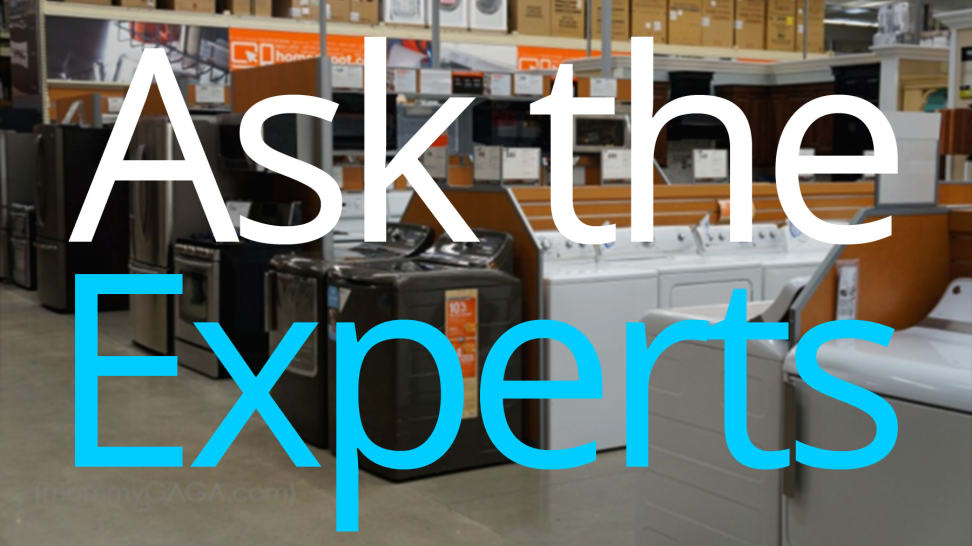 Credit: Reviewed.com — Flickr/Scott Lewis
At Reviewed.com, our team of expert reviewers has a wealth of knowledge that you can lean on. If you have a question about electronics, appliances, or virtually anything else you can buy, send an email to asktheexperts@reviewed.com. We can't answer your etiquette questions or help you find love, but we can make you a more educated consumer.
When it comes to home appliances, brand loyalty remains strong among consumers. But just how different are some of those brands from one another?
After a wave of industry consolidation, some of the most well-known names in home appliances are now in the hands of other, well-known names. When you're shopping for a new washer, dryer, dishwasher, or fridge, it can be interesting to know who makes what.
Whirlpool Corporation has the greatest number of brands in its portfolio. In addition to its namesake brand, Whirlpool also owns Jenn-Air, KitchenAid, Maytag, Amana, and Roper. Brands share parts, factories, and even designs—but exist for different target audiences.
Consider three fridges built on the same platform: The Maytag version, for instance, will have a 10-year warranty on its compressor and industrial-looking handles, while the Whirlpool may look a bit more modern. At the entry level, the Amana version will have a lower price but lack some features reserved for higher-end brands, even though it's the same fridge under the skin.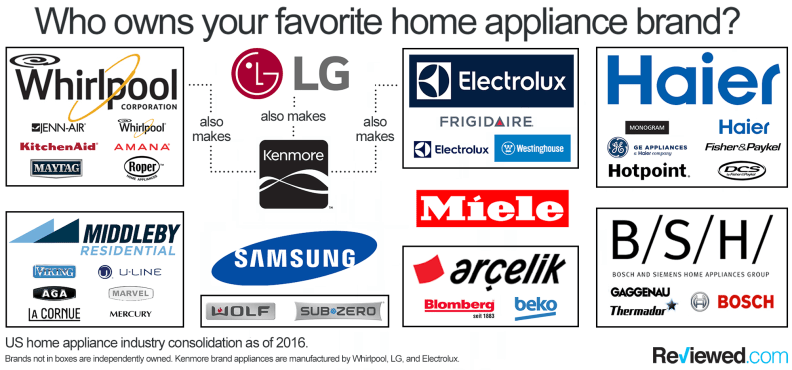 On the other hand, BSH may own Bosch, Thermador, and Gaggenau, but the three brands couldn't be more different from one another. For example, you've probably never even seen one of Gaggenau's ultra-luxe ovens (they're sold through an exclusive dealer network), but Bosch Ascenta dishwashers are on sale at big box stores all over the country.
What can shared ownership tell you? It depends. Some family resemblances are obvious. Maytag and Whirlpool's laundry machines are a great example—only the controls and some specific components are different.
Brands don't matter nearly as much as they used to.
Most brands are so large that they have multiple factories and designs—some inherited from companies they acquired. For instance, an Electrolux washing machine has almost nothing to do with a Frigidaire refrigerator. A bad—or good—experience with one might not be representative of another brand.
Other owners have a light touch. Haier, which now owns GE Appliance, has indicated that it will allow the Louisville, KY-based GE to operate largely independently. That includes service and sales—and explains why it's a lot easier to find a GE-brand washing machine than a Haier.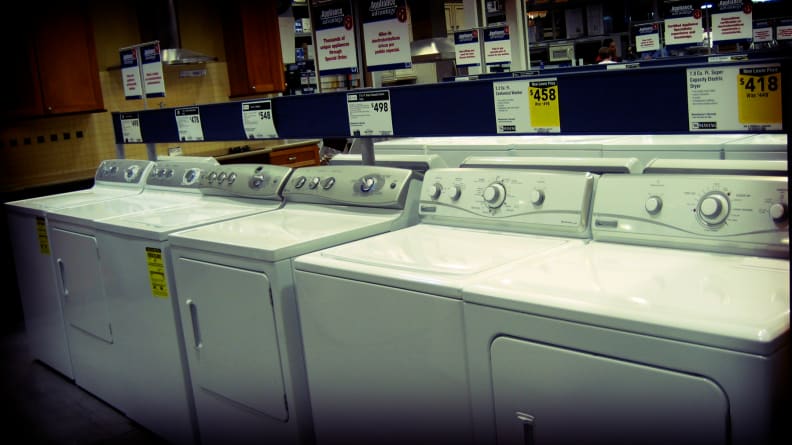 It gets even more confusing when you consider Kenmore, whose products are all manufactured by other appliance companies. Kenmore draws up the specs and the design, but Whirlpool, LG, or Electrolux creates the actual products.
Some of the best-known home appliance brands remain totally independent. LG, Samsung, and Miele all go it alone—though they do occasionally partner with competitors behind the scenes to create new products.
In the long run, brands don't matter nearly as much as they used to. Appliances don't last as long as they once did, and many repair technicians are authorized to work on multiple brands.
About the only time where brands matter is if you're buying a kitchen suite. Handles, displays, colors, and even stainless steel finishes can be hard to match if you stray outside a single label.
So forget about brand loyalty, and look at appliances based on their merits—including sale prices and warranty coverage. You'll be a much happier consumer.
Related Video